This year I decided that I really wanted to step up my Christmas decorating game. So that meant getting a nice wreath for my front door. However, I noticed that wreaths can get pretty pricey, so I figured why not try and make one myself! Originally I was going to buy some garland and ribbons and make a traditional looking wreath. But after walking up and down the craft store aisles I couldn't help but notice all the beautiful Christmas ribbons that were there. This inspired today's project, an easy DIY Holiday Wreath!

Supplies Needed for your DIY Holiday Wreath:
A foam wreath ring
Ribbon
Garland branch
Scissors
A glue gun
Floral pins (optional)
Wreath hanger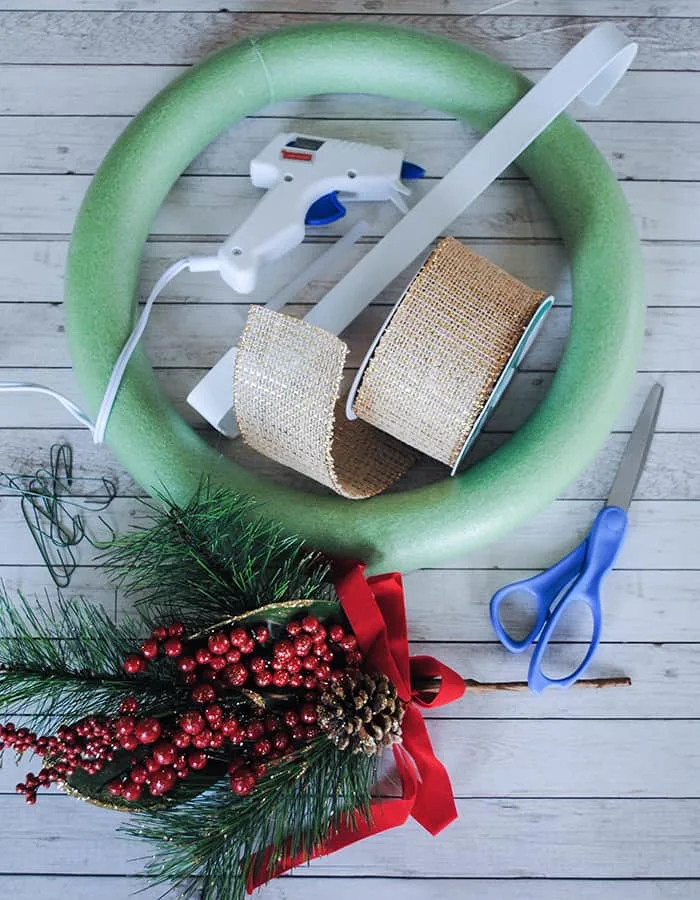 I first just wanted to point out that you can get any kind of ribbon you'd like. At the store I was torn between this sparkly burlap ribbon and some really beautiful plaid patterns. Feel free to also mix and match; alternate ribbons and create some stripes!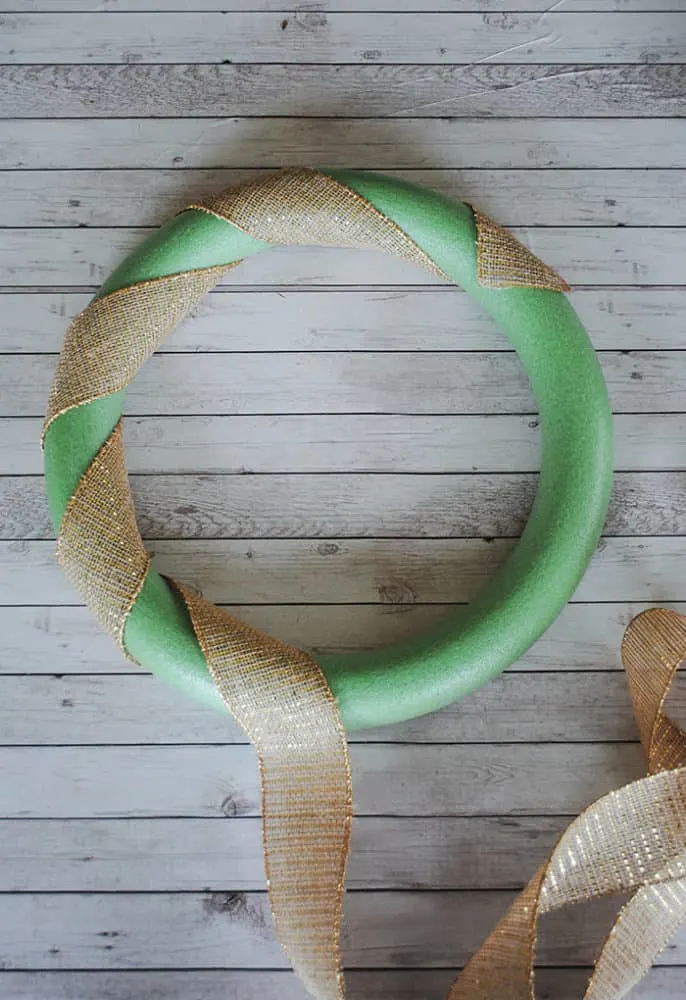 To start, I hot glued the end of my ribbon to the foam wreath ring, to hold it in place. I then started wrapping the ribbon all around, covering the ring completely.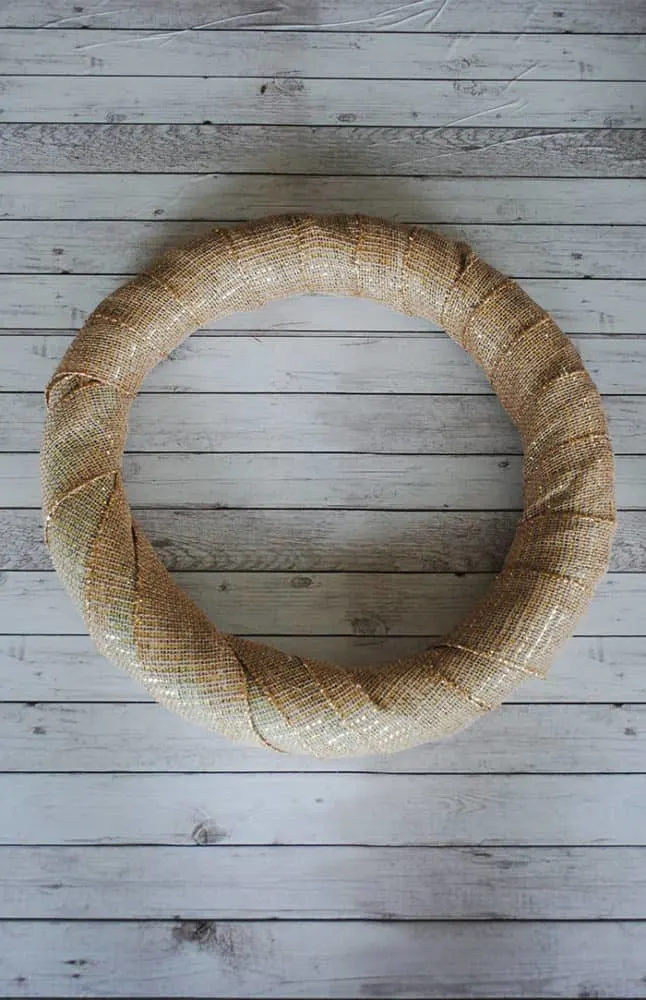 After that, I hot glued a really pretty garland branch to the bottom of the wreath. You can position your garland anywhere you'd like. Don't be afraid to get creative here! I was going for a more minimalistic vibe for my door, but you can add additional garland, bows, wooden cutouts etc. The possibilities are really endless!
Since my garland branch was fairly small and lightweight I was just able to use hot glue and it stuck on there very well. If your decorations are larger or more elaborate you can also add in some floral pins to help keep things in place.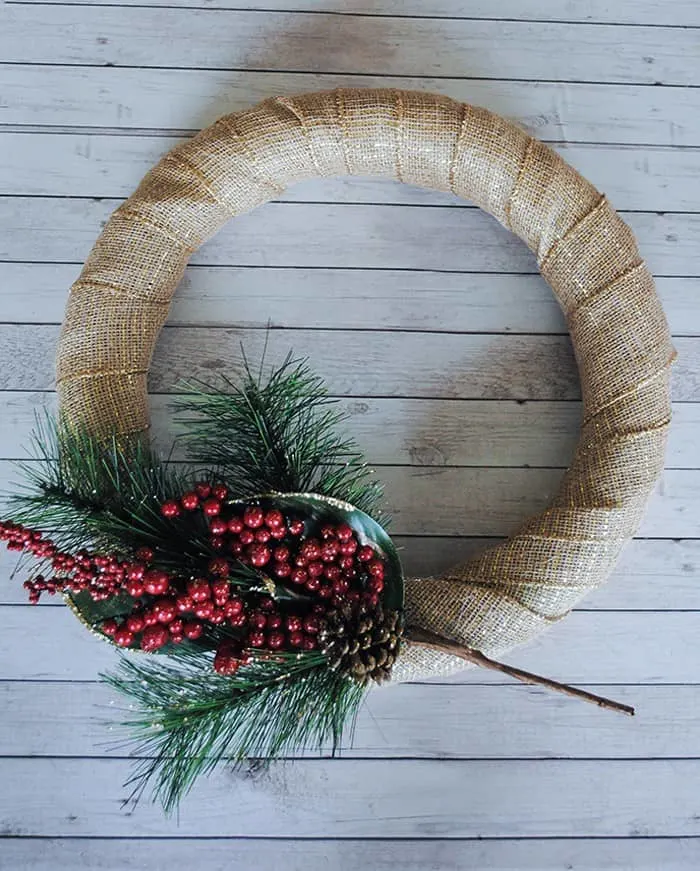 And that's all there is to it! Hang your DIY holiday wreath on your door any enjoy! Next, take a look at my post on How to Make a Mason Jar Snowman!
Did you try out this craft?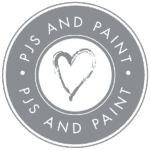 Post a picture of your DIY holiday wreath on Instagram and tag @pjsandpaint and we might feature you in a future post!
Merry Christmas and Happy Crafting!