When selling items online, good photography is crucial. Since potential buyers can't physically see or touch the product, your pictures and description are all they have to go by. Another thing I have found is that high quality photographs are without a doubt more often shared by others. If you notice on Etsy, the majority of items that end up on the front page are very well taken. They are more likely to be shared on blogs, Pinterest, Facebook etc. If you're looking to increase your sales, or are just wanting more professional looking images, try a few of these tips and see if they help you!
Disclaimer: This post contains affiliate links. This means that if you purchase an item though one of our links, we may earn a small commission. This commission comes at no extra cost to you and helps keep Pjs and Paint up and running!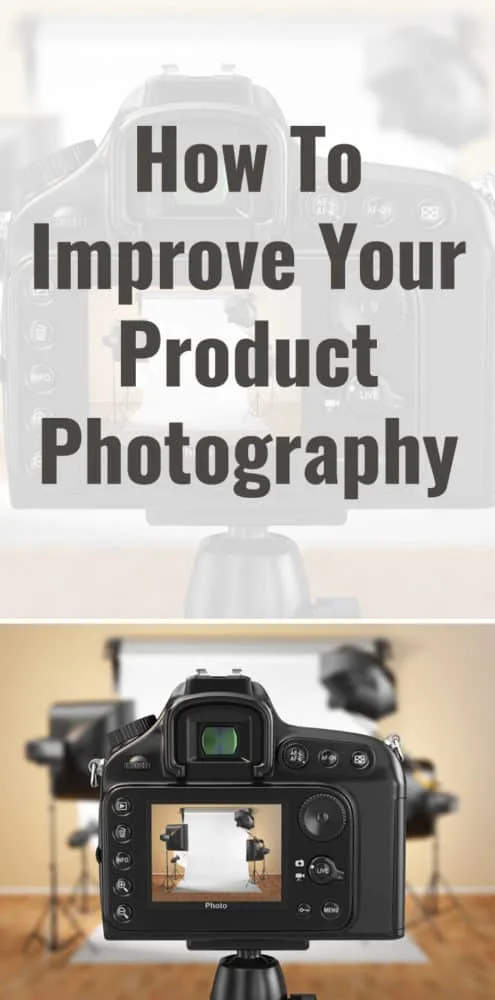 1. Lighting
In my opinion, lighting is the most important factor in good product photography (and photography in general). You can have the fanciest most expensive camera in the world but still take terrible photos is you don't have the proper lighting. Natural lighting is usually best. If you have the opportunity to take pictures outside, do it! However, be cautious of shooting your products in direct sunlight, this will cause your items to have harsh shadows which may be unappealing and not showcase well.
But sometimes, it rains, snows, or is just too cold! That's okay, you can definitely work around it. The next best thing to natural light is artificial light with a lightbox. The more control you have over your lighting, the better. I would suggest purchasing small table lamps and positioning them at the sides of your product, to create a soft lighting effect. If you're planning on doing most of your photography indoors, investing in a quality lightbox might not be such a bad idea.
2. Background
There are tons of options when it comes to choosing a background for your items; solid colors, textures, pure white etc. The background you choose depends on the product. If you're trying to sell a busy patterned scare, a solid background would probably be best and less distraction, therefor making your item stand our more. There are endless possibilities for your backgrounds. Take time to put thought into your backgrounds, it can really make or break your photos.
3. Shoot Different Angles
Take a photo of your item from every angle. The buyer wants to know exactly what they're getting, they don't want any hidden surprises they didn't know about. The great thing about digital photography is that you can take tons of pictures so easily, take advantage of that!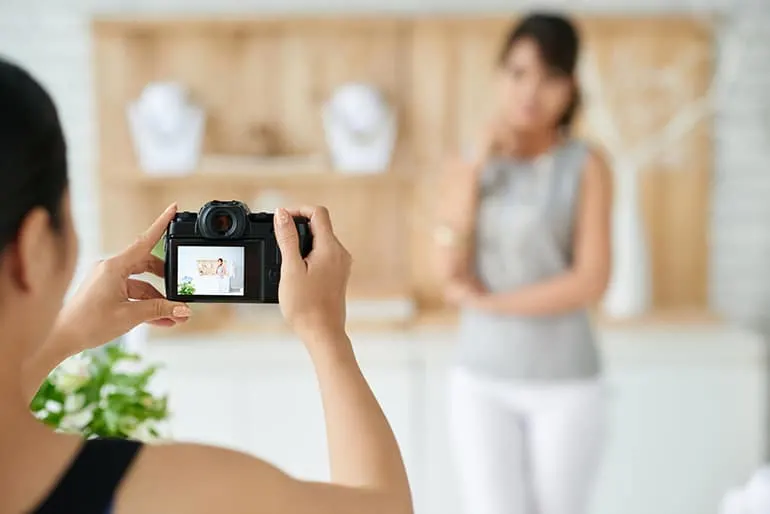 4. Use models
If you're selling clothing, jewelry or something along those lines, try taking some photos with a live person modeling them. Personally, before I buy a piece of clothing or jewelry online, I know I want to see it on someone else. It makes me envision wearing it myself.
5. Editing – Use with caution
Photo editing is wonderful, you have an endless amount of ways to manipulate your photo. However, I've seen way too many images WAY too over edited. If you're taking pictures for the purpose of creating artwork, that's a different story, but in the case of product photography you generally want your image to represent the item as closely as possible. You don't want a customer to come back and say that the product they received isn't what was shown in the picture.
After you're done with your photos, click here to read about writing high quality product descriptions.
What other tips do you have for taking product photography?