If you're a blogger, own an online store, or just want a prettier instagram feed, you might be wondering how you can improve the quality of your photographs. The good news is, you don't need an expensive kitchen countertop or a fancy camera to do so! One of the most important aspects of a good photo is the background. And it's much easier than you might think to create an inexpensive DIY photo backdrop for yourself.
Disclaimer: This post contains Amazon affiliate links. This means that at no extra cost to you, Pjs and Paint may make a small commission if you make a purchase through one of our links.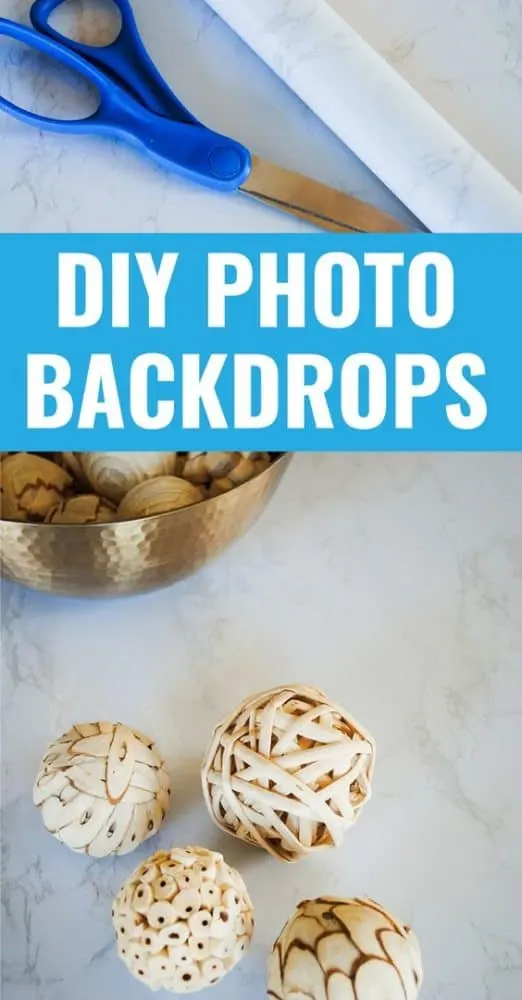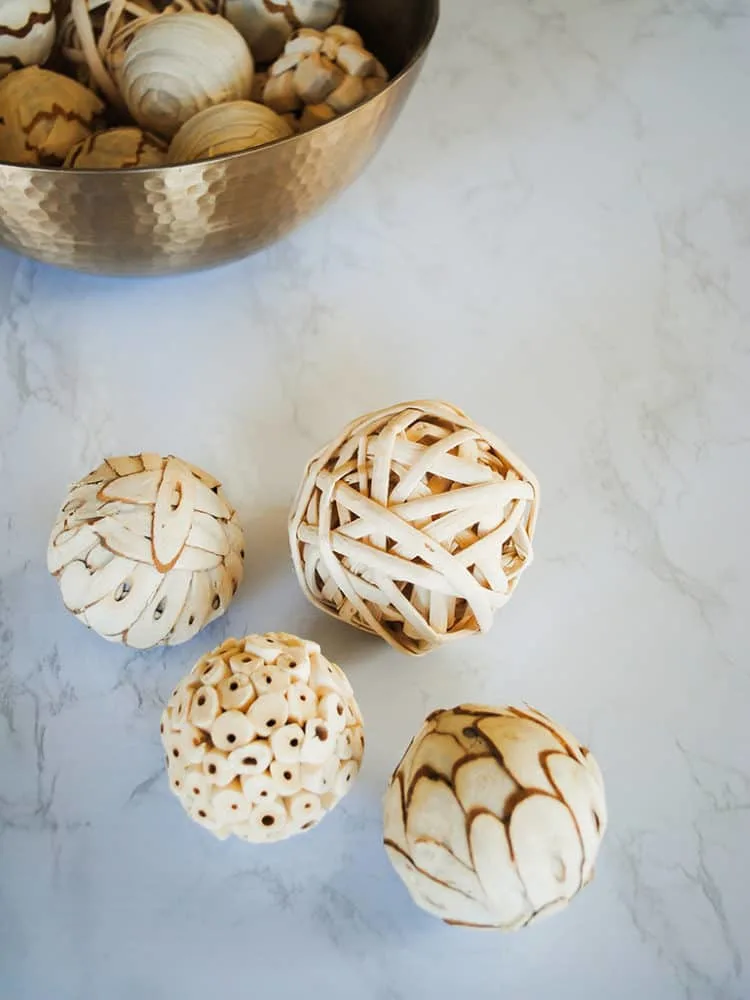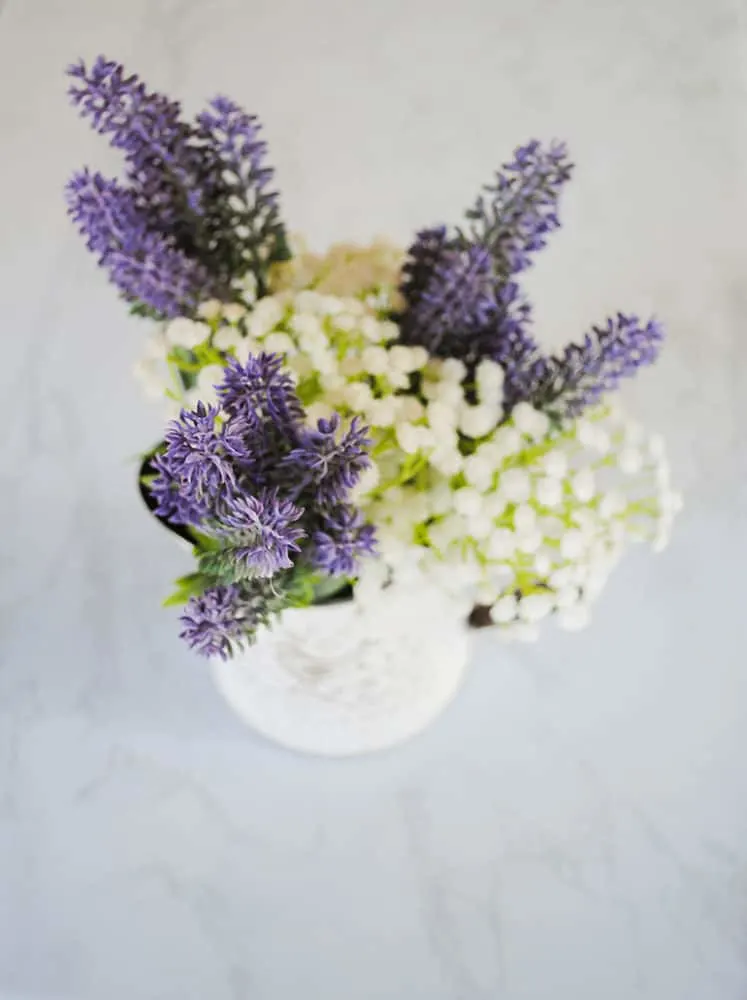 There are many reasons why having higher quality photos will benefit you and your blog/business. Here are my top 4:
1. Better Branding.
When all your photos have a consistent look to them, your viewers begin to associate that style with your brand. It'll make you more recognizable and in turn more memorable.
2. More Social Media Followers.
People like to look at pretty pictures! High quality photographs are much more likely to be pinned on Pinterest or shared on Facebook.
3. Makes your blog/store look more professional.
If you're like me and only have 5 minutes to take photos while your baby is napping, you might think that your pictures will look rushed. With a clean, consistent background, you can easily take professional looking photos very quickly.
4. Increase sales.
I've had multiple Etsy shops throughout the years and one thing I've come to realize is that photos make a huge difference in terms of sales. When people are quickly browsing through tons of products, the ones with higher quality photos stand out amongst the rest and are much more likely to be purchased.
Now on to the reason you're probably came to this post. Here's how to make an inexpensive DIY photo backdrop.
Supplies
Contact paper
Foam board (wood or cardboard would work also!)
Scissors
The first thing you'll need to get is a piece of foam board. A wood panel, or even some old cardboard you have lying around would definitely work as well.
The next item you'll need is contact paper. For the photos in this post, I used a marble contact paper (view here on Amazon), and a distressed wood look paper (view here on Amazon). In the past I've tried to create backgrounds out of textured paper or fabric but so far I haven't found anything else I love more than the contact paper. They are made from very sturdy material and can generally even be gently wiped clean if anything spills on them. Here's a small selection of contact paper that I have/will be adding to my collection soon!

[column-quarter-1]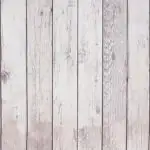 [/column-quarter-1]
[column-quarter-2]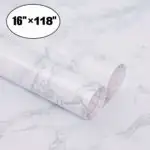 [/column-quarter-2]
[column-quarter-3]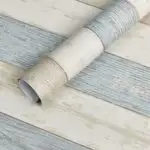 [/column-quarter-3]
[column-quarter-4]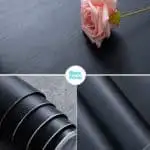 [/column-quarter-4]
As much as I love the distressed wood look, I have to say the white marble is definitely my favorite.
So after you have your contact paper, all you have to do is apply it do the foam board. Start by peeling back a tiny bit of the adhesive and stick the corner of the contact paper to the corner of the foam board. Slowly continue to peel off the backing and continue sticking down the contact paper until you reach the end of your board. Take a pair of scissors and trim to the edge. Fold over any excess paper.
If you see any bubbles forming along the way, gently smooth them out by pressing with your hand and moving the bubble towards the edge of the board.
Most likely the contact paper won't be wide enough to fit your entire board. If this is the case, after you lay one sheet down, you can stick another sheet right next to it and slightly overlap. Like in my photo below, it's very hard to tell where the seam is.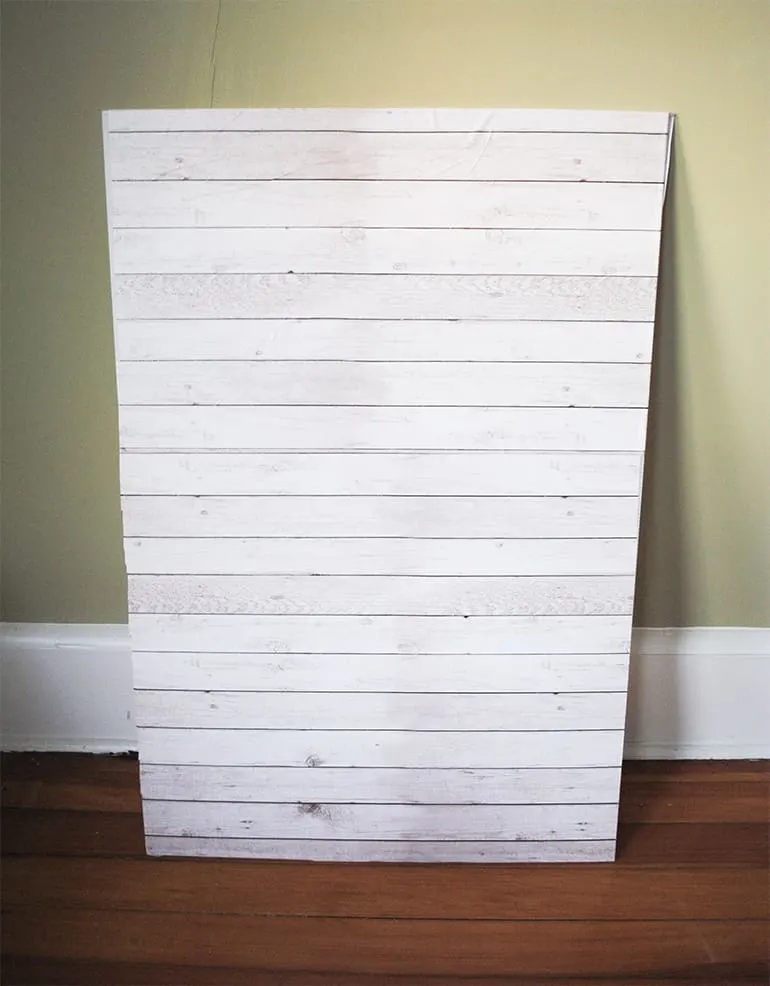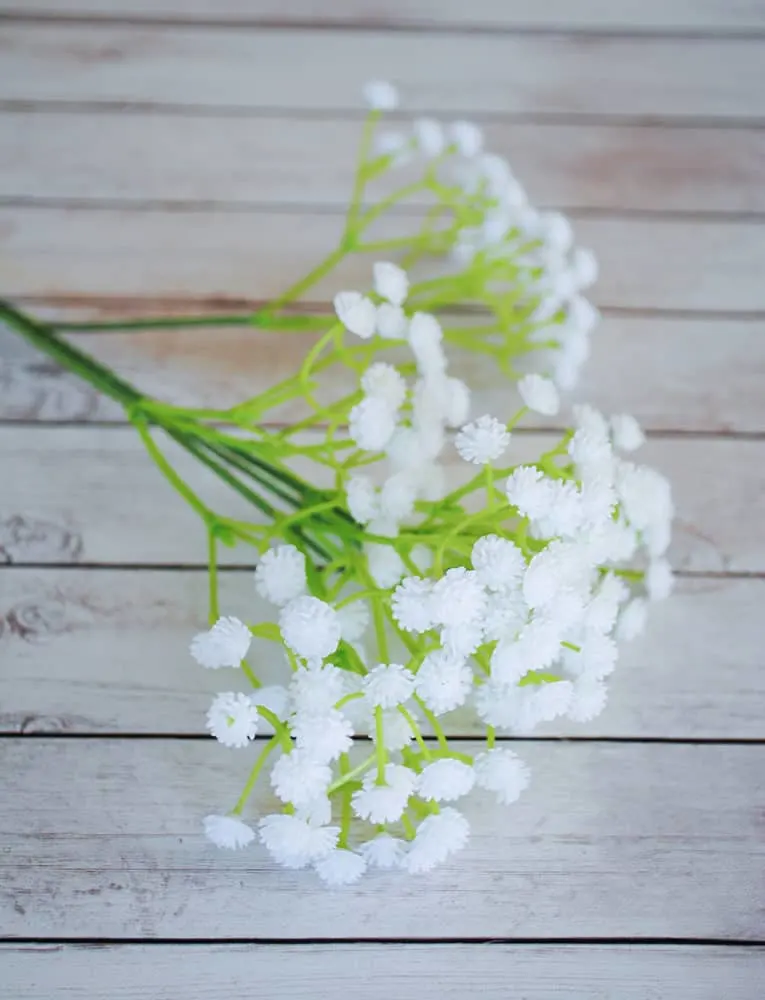 And there you have it! It really is that easy to make your own inexpensive DIY photo backdrop. Now you don't need expensive marble countertops or distressed wood to take beautiful photographs for your blog/store.