Anyone who knows me knows I love to plan for things far in advance. Because of that, calendars are my best friend! From your personal life to your business tasks, staying organized helps in all aspects of your day to day activities. I hope this free printable 2020 calendar will help you stay organized as well!
Disclaimer: This post contains Amazon affiliate links. This means that at no extra cost to you, I may earn a small commission if you decide to make a purchase.
I have to admit, I am totally obsessed with planners. And not just any kind of planners. I need to actually cross something off a piece of paper. It is just so very satisfying!
Ever since I started my graphic design company 7 years ago, (Wow I can't believe it's been that long already!) planners have become even more important in my life.
From writing down everything from client work, to business meetings, personal appointments and birthdays. If I don't have it written down in my planner, it isn't happening, that's for sure!
And as far as being a bit obsessed, I go so far to plan to remind myself of things. Here's an example I'm sure my husband will appreciate!
My husband is usually the one to change the oil in his car, as opposed to taking it to a shop. While this is great and definitely saves us some money, he sometimes forgets when it's time to change the oil.
So I write down in my planner when exactly it's time for an oil change. And then a week before that I write down to remind him to change it, and then a week before that I write myself another reminder to remind him to change it. So this way by the time it actually has to be changed, it's usually already done.
Yes, I am well aware that I can be a bit of a nagging wife, but I do it out of love, I swear!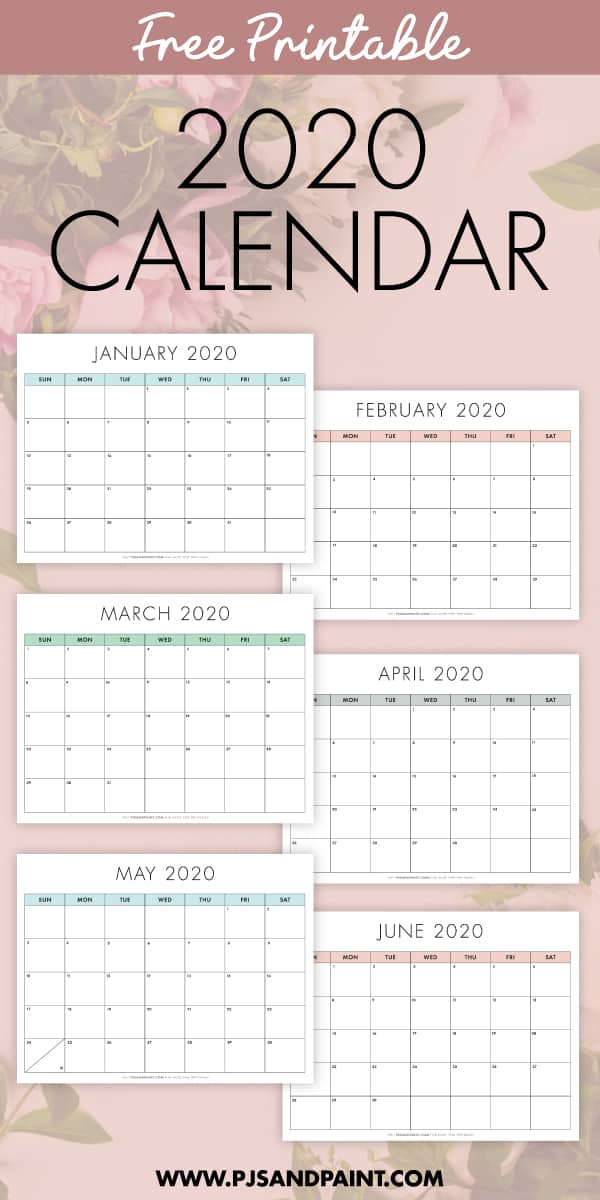 Now, when it comes to the actually planner itself, I have tried a whole bunch. But my absolute favorite, that I buy year after year without fail is this beautiful hard cover yearly planner that has whole pages for each day. It is something I really love treating myself to at the end of each year.
It has been something I buy myself every year around Christmas time and then take the time between Christmas and New Years to fill out and plan as much of my year as I can.
But with that being said, I still have plenty of printed out one-off calendars to plan other aspects of my life.
I have a calendar for workouts (maybe I'll actually stick to it in this upcoming new year, wish me luck!), there is a calendar for things related to my dog, and a calendar I use for banking and budgeting, and yet another I use specifically for blogging and content creation.
I did mention I'm a little planning obsessed right? The reason for the multiple calendars is because I like to separate things in my mind. When I was saving up to buy a new car I had opened up a brand new savings account only for my car fund. Something about having things separate made saving much easier to wrap my mind around.
In any case! Printably monthly calendars are great for planning and keeping track of a wide variety of things that you can easily look at in a quick glance. I've got the bulletin board in my office full of these one-off monthly calendars.
That is why I wanted to create this simple printable 2020 calendar to share with you all. We may still have a few months left in the year but it's never too early to start planning!
Ways to display your calendar
Here are a few ways to use your free printable 2020 calendar:
Displaying the calendar on a clipboard. This landscape free standing clipboard is perfect for keeping your calendar handy while at your desk. I love this simple white clipboard. It would look beautiful in any home or work environment.
Use a binder ring to keep the calendar together. These binder rings are strong, durable, and the perfect way to keep your calendar pages from getting lost! Just use a hole punch, add the ring and you're good to go! And if you are someone who moves around meetings or appointments on a regular basis, a great way to make your calendar more flexible is to laminate that pages and use a dry erase marker instead. This is the home lamination machine that I currently have and I absolutely love it!
Hang it on a bulletin board or refrigerator. Perfect for kitchen command stations, simply pinning your calendar to a bulletin board or sticking it to your fridge is a surefire way to keep your whole family organized throughout the year. Personally, I have an entire bulletin board in my office full of calendars and planning pages. It is a great way to quickly glance at all of my goals and appointments as I walk in to my office each day.
Free Printable 2020 Calendar
Each month of the calendar is sized to fit on a standard 8.5×11 inch page. You can print on regular printer paper, or even white cardstock if you would like a thicker feel to the page. You have the option to download the entire year all at once, or one month at a time as you need them. Sometimes it can get overwhelming to try and plan your whole year at once. For non business related things I usually just try and plan a month or two in advance to make things seem a little more manageable in my mind.
Feel free to download and print as many copies of the 2020 calendar as you would like. However, please do not edit or redistribute the files in any way. This calendar was created for personal use only.
Download entire 2020 calendar here.
Download individual months:
2019 will be coming to a close before you know it. Start the new year off on the right foot with this free printable 2020 calendar!