Start your yearly planning early with this free printable 2021 calendar! With a Sunday start and fun colors, this calendar will be the perfect tool for keeping you organized in this upcoming new year.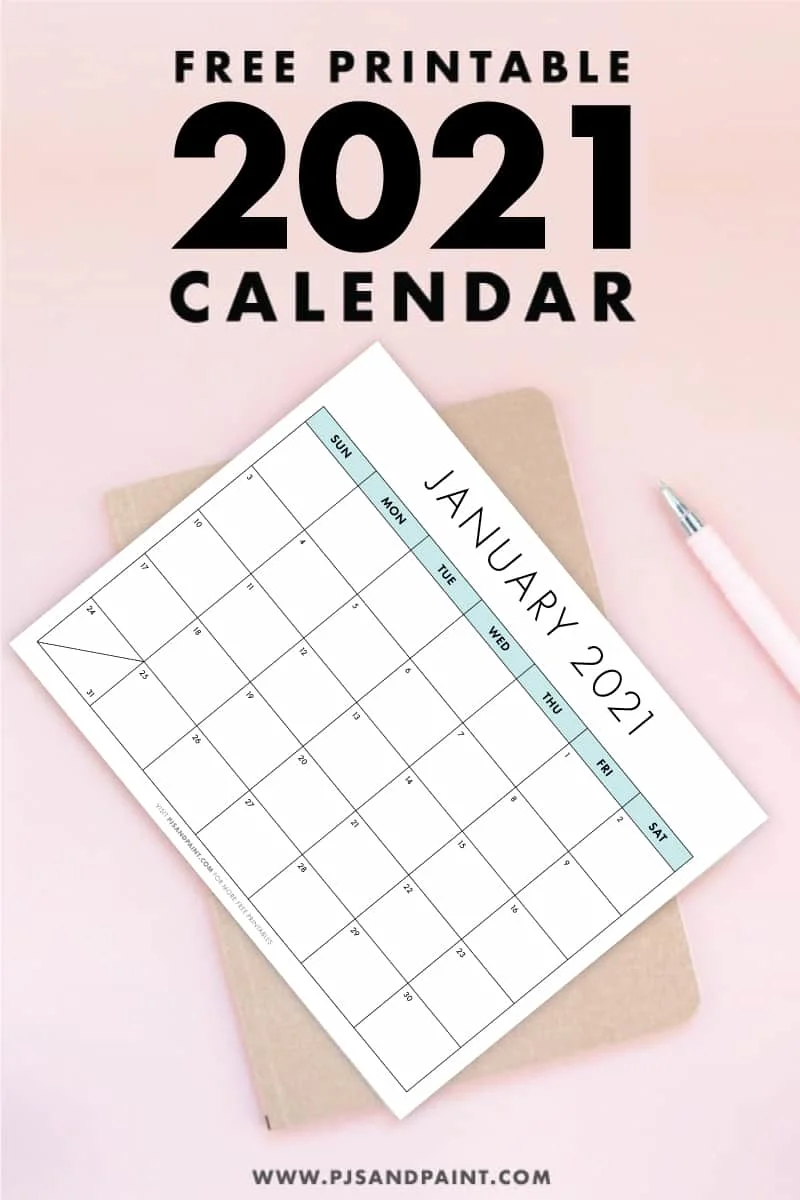 Disclaimer: This post contains Amazon affiliate links. This means that at no extra cost to you, I may earn a small commission if you decide to make a purchase.
While we may still be barely into 2020, it is never too early to start planning for the future! And with all of this free time we have being stuck at home right now, it can be fun to dream and plan for better times ahead.
Personally, I have a bunch of weddings to attend in 2021. One of the weddings is for one of my very best friends and I am honored to be a part of her wedding party.
And with being in a wedding party comes tons of fun events to attend. Dress shopping, bridal showers, bachelorette parties, rehearsal dinners and plenty of planning sessions in between. I know after the stressfulness of this year is behind us we will all be even more excited to attend these events with the people we love.
If you have been a reader of my blog for a while, you'll know that I am a huge fan of paper organizational tools. Planners, trackers, to-do lists, I love them all!
I have tried to use different organization apps on my computer, tablet and phone. All with no success. That's not to say the apps weren't amazing, but I personally just love the feeling of physically writing something down and crossing it off when it is complete.
I love planning and lists so much that I actually have multiple planners for different parts of my life. There is a planner for my graphic design business, a planner for my personal life and family's appointments and a planner for this lovely blog you are reading right now!
Feel free to download this free printable 2021 calendar all in one shot, or come back and download month by month as you need them. Keep reading to get some fun ideas on how to display your calendar.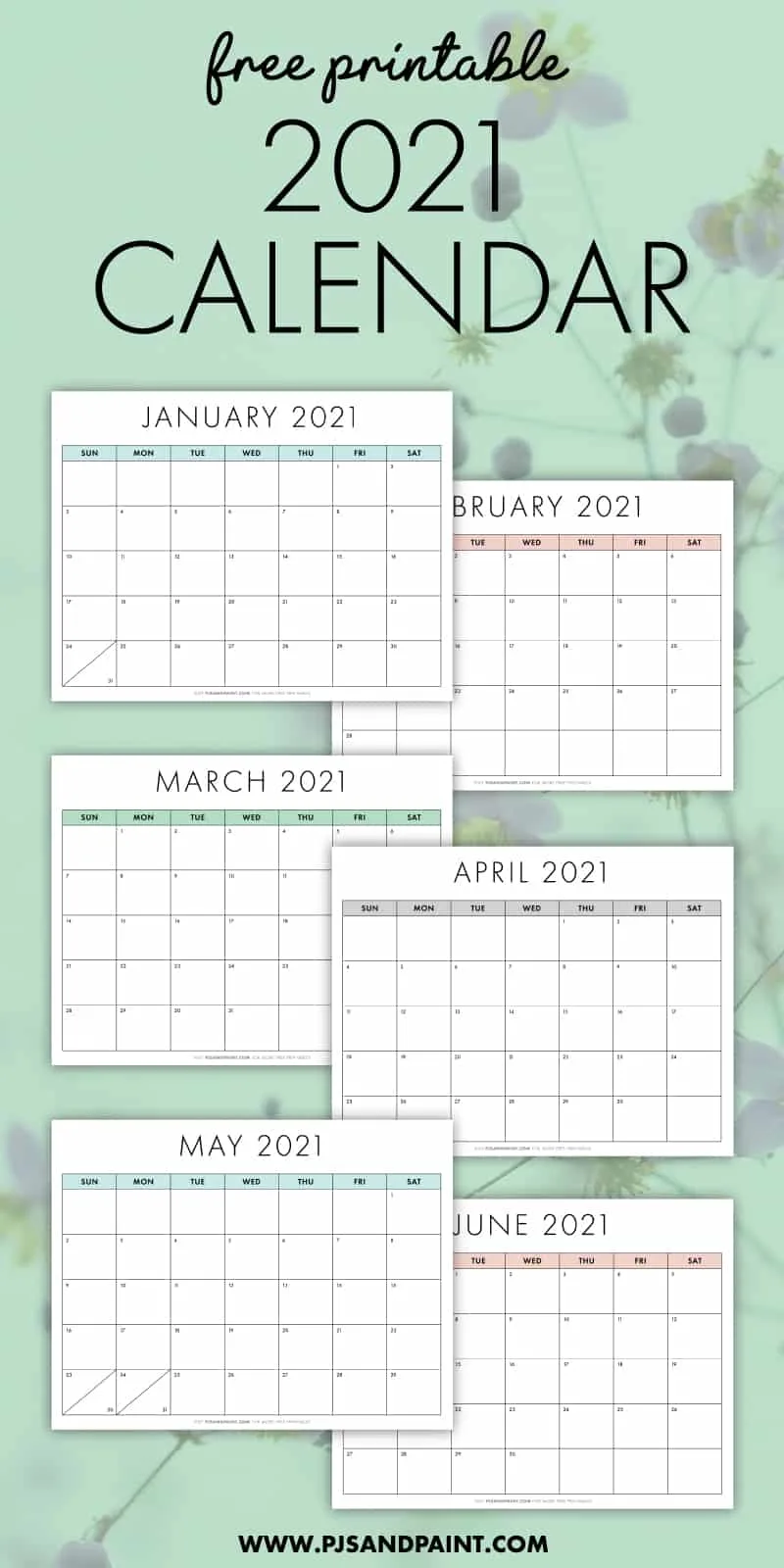 Download links are located at the bottom of this post.
Here are a few ways to display your calendar:
Display your calendar on a clipboard.
This cool free standing clipboard is perfect for keeping your calendar handy while you are at your desk. I love how simple and clean this white clipboard is. It would look beautiful and fit in any type of home or work setting.
Use binder rings.
These binder rings are durable, strong and a great way to keep the pages of your calendar from getting lost. Simply use a hole punch and add the rings and then you are good to go!
Hang it on a bulletin board or a refrigerator.
Simply pinning your calendar to a bulletin board or sticking it to your refrigerator is a great way to make sure your whole family stays organized and on the same page throughout the year.
Laminate the calendar.
If you are someone who frequently moves around meetings or appointments on a pretty regular basis, you may want to laminate the pages of the calendar and use a dry erase marker to fill it out. This is the home lamination machine that I currently have and I am definitely obsessed with it! And if you don't have access to a lamination machine, these super cool dry erase pockets would work great as well.
Free Printable 2021 Calendar
Check out a few of these ways you can display your free printable 2021 calendar: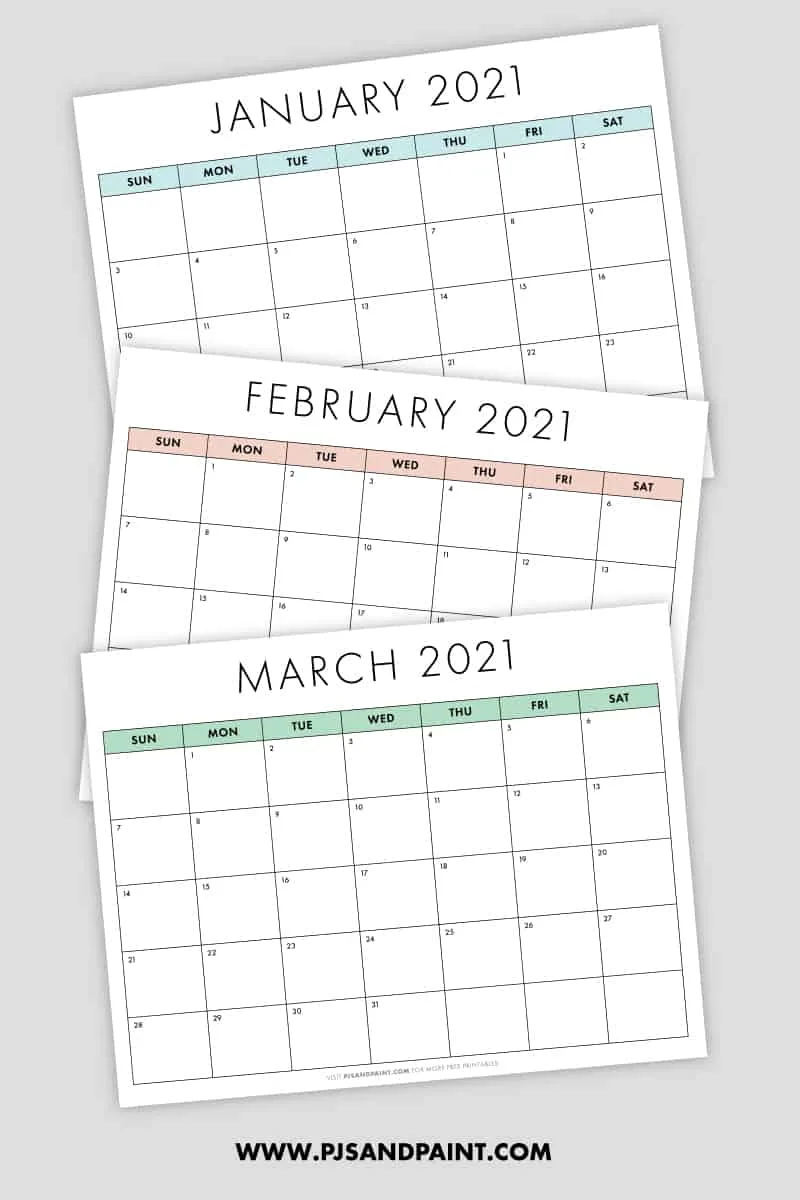 Download links are located at the bottom of this post.
If you enjoyed this calendar you may also like to take a look at some of our other free organization printables below: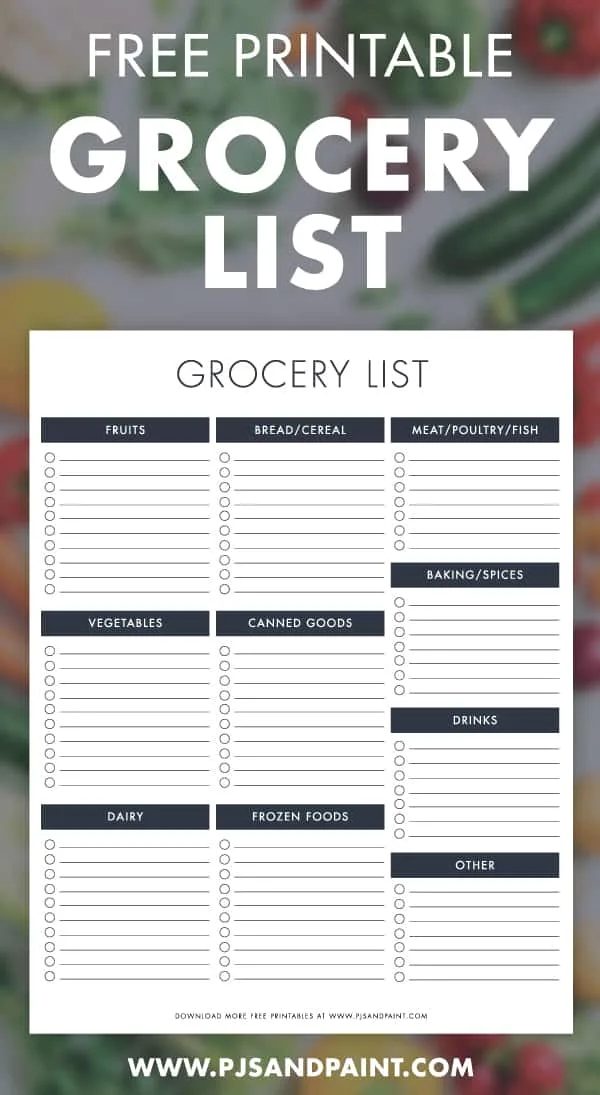 Free Printable Grocery List
This free printable shopping list is a great way to organize your weekly , bi weekly or monthly grocery store trip. You can hang it up on a bulletin board, stick it to the fridge or simply lay it out on the kitchen counter. Have your family come write down their shopping requests and never forget an item again! Click here to read the full blog post and download the free printable grocery list file.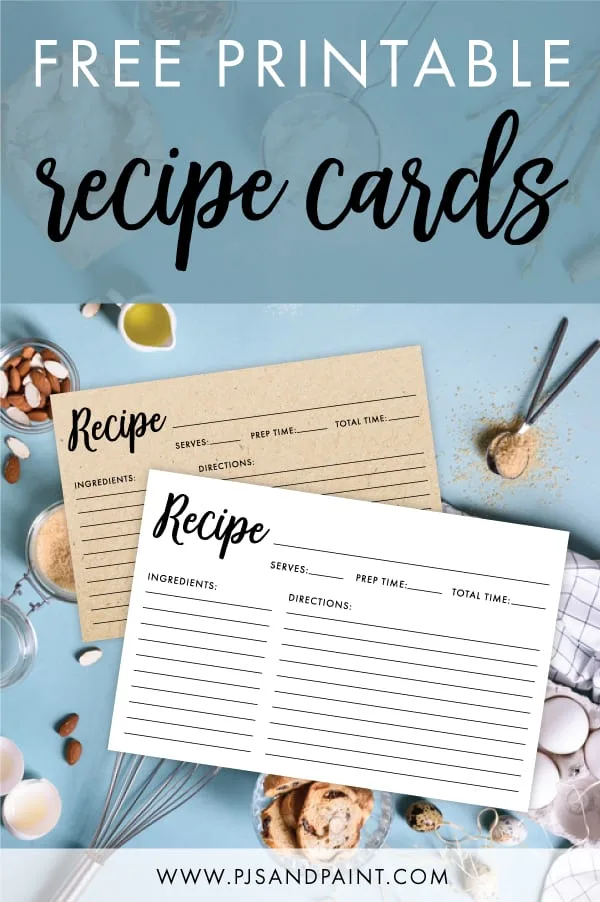 Free Printable Recipe Cards
These free printable recipe cards are great for organizing all of your family's favorite recipes. Instead of keeping those great recipes in your head or written down on a scrap of paper, take a little bit of time to write them down on these super cute recipe cards instead! You can keep them in a recipe storage box, in a binder or laminate them for extra durability. View the full blog post and download the recipe card files here.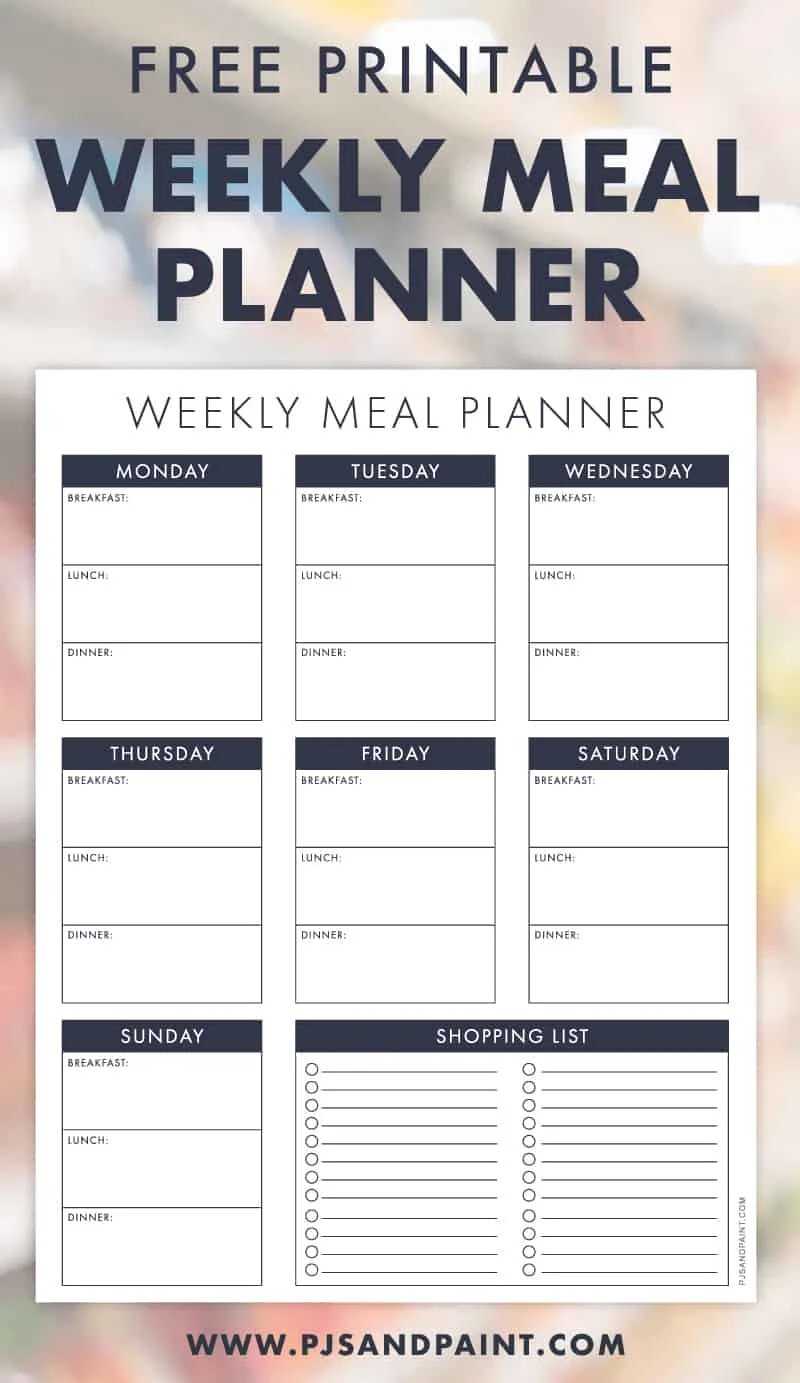 Free Printable Weekly Meal Planner
This weekly meal planner goes hand in hand with the grocery list printable. Stay organized, plan your meals for the upcoming week and get your family excited about all of the delicious food can look forward to in the days ahead. Click here to view the full blog post and download the planner files.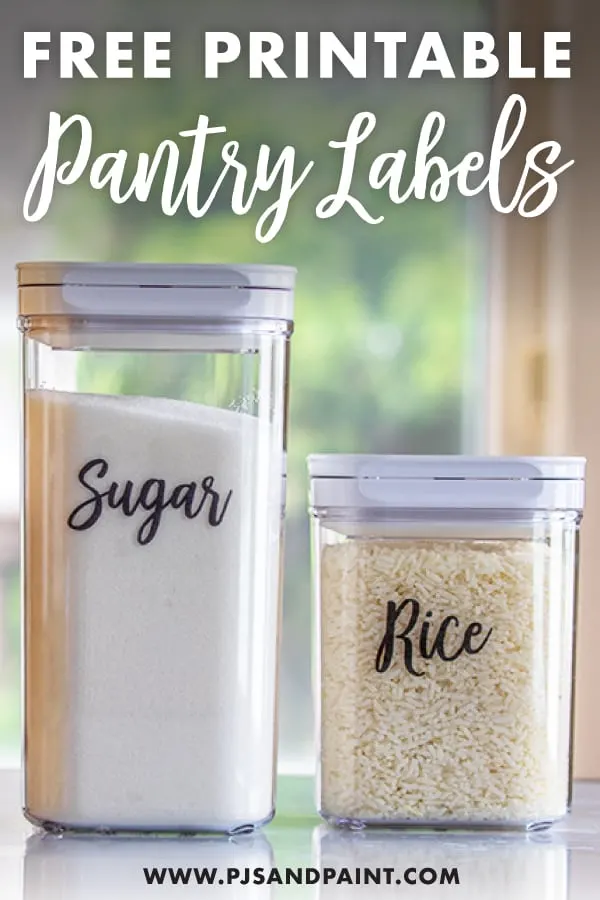 Free Printable Pantry Labels
These free printable food storage labels are perfect for sprucing up and organizing your kitchen cabinets. Before using these labels myself, I would find myself frequently throwing out large quantities of food that went bad due to me not knowing where I had the items stored. These pantry labels in addition to new food storage containers definitely helped me out big time! View the full blog post and download the label files here.
2021 Calendar Download Links:
Download the full 2021 Calendar.
Download the January 2021 Calendar here.
Download the February 2021 Calendar here.
Download the March 2021 Calendar here.
Download the April 2021 Calendar here.
Download the May 2021 Calendar here.
Download the June 2021 Calendar here.
Download the July 2021 Calendar here.
Download the August 2021 Calendar here.
Download the September 2021 Calendar here.
Download the October 2021 Calendar here.
Download the November 2021 Calendar here.