We're officially less than a week away from August already. I can't believe how fast summer is flying by!
One thing I will never get rid of, despite all the fancy scheduling apps out there is my paper calendar. I write everything (and I mean everything) on my calendar. It helps me organize not only my personal life but my business tasks as well.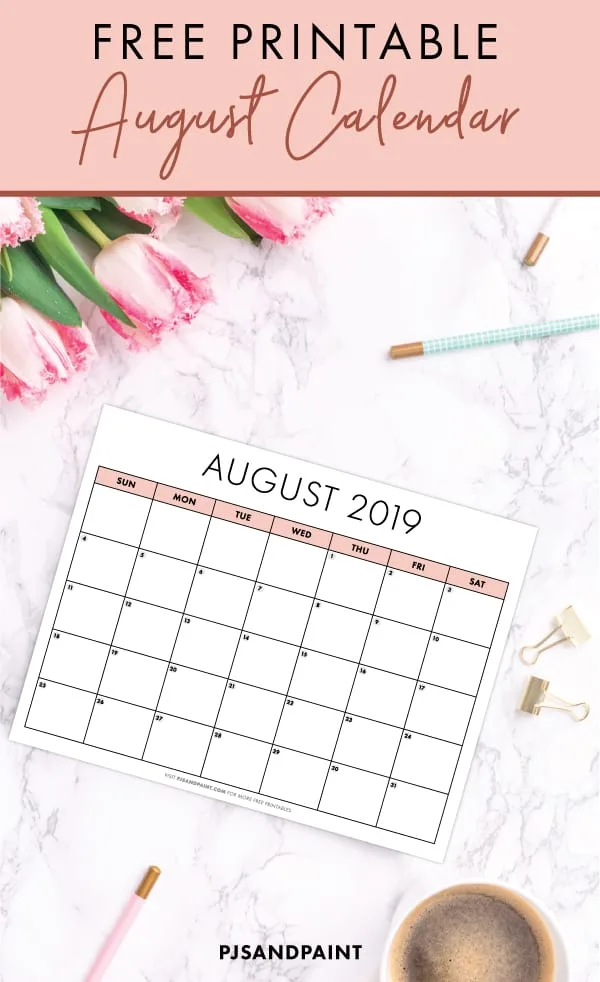 Something about physically crossing something off my to do list is just so satisfying to me. For some reason I never was able to get that same feeling of accomplishment from any digital calendars.
And because of my love of paper calendars, I've created this free printable August calendar for you all to download and use as well!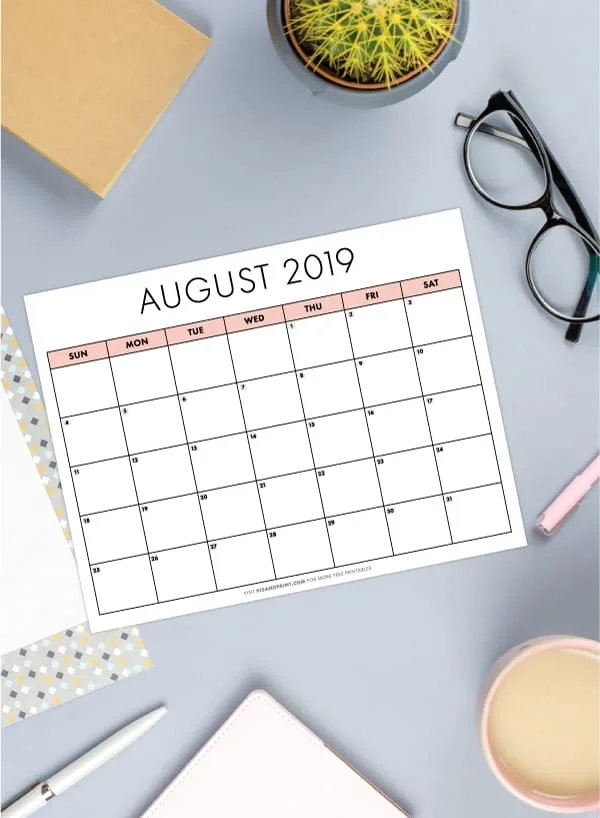 Free Printable August Calendar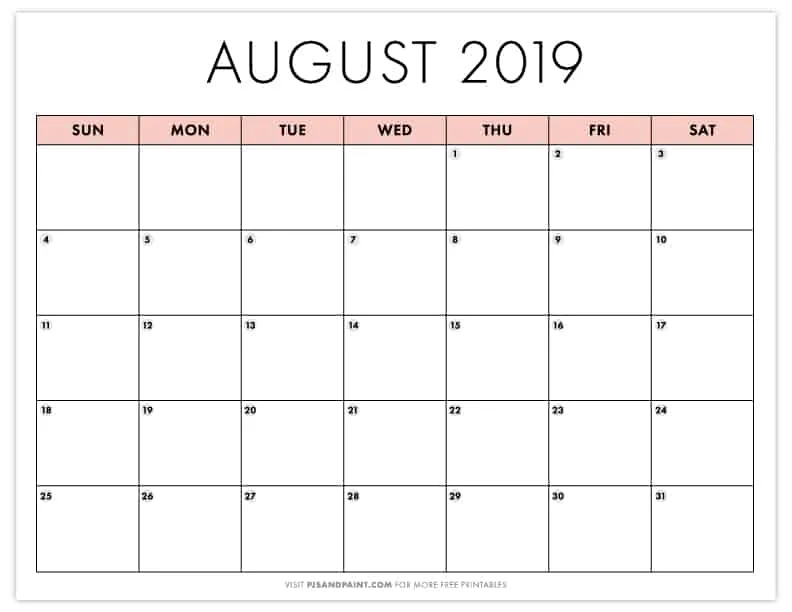 With July coming to a close, be sure to print out your calendars and start planning for August today!
If you're looking for a beautiful Monday start or vertical August calendar, check out this one created by Abby from Just a Girl and Her Blog.
What about you? Will you ever give up the paper calendar?