Last Updated on
Along with invites, food, music, decorations and figuring out the guest list for upcoming bridal celebrations, a bride cannot be sent off down the aisle without a proper bridal shower thrown by some of her closest friends and family.
A big thanks to Shutterfly for providing these awesome printable bridal shower bingo cards.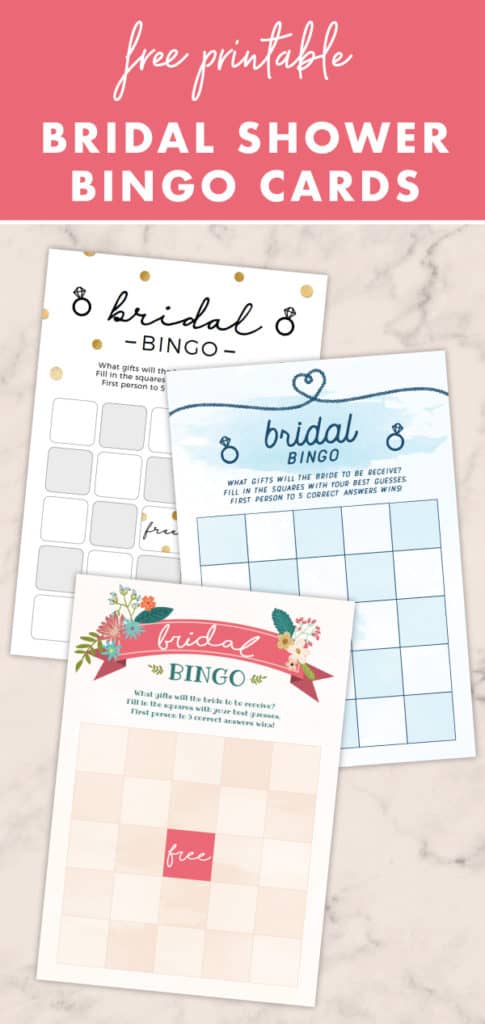 If you're hosting a bridal shower for the bride to be, fun games are the perfect way to break the ice among your guests. To help you out, I thought I'd share these beautiful bridal shower bingo cards from Shutterfly.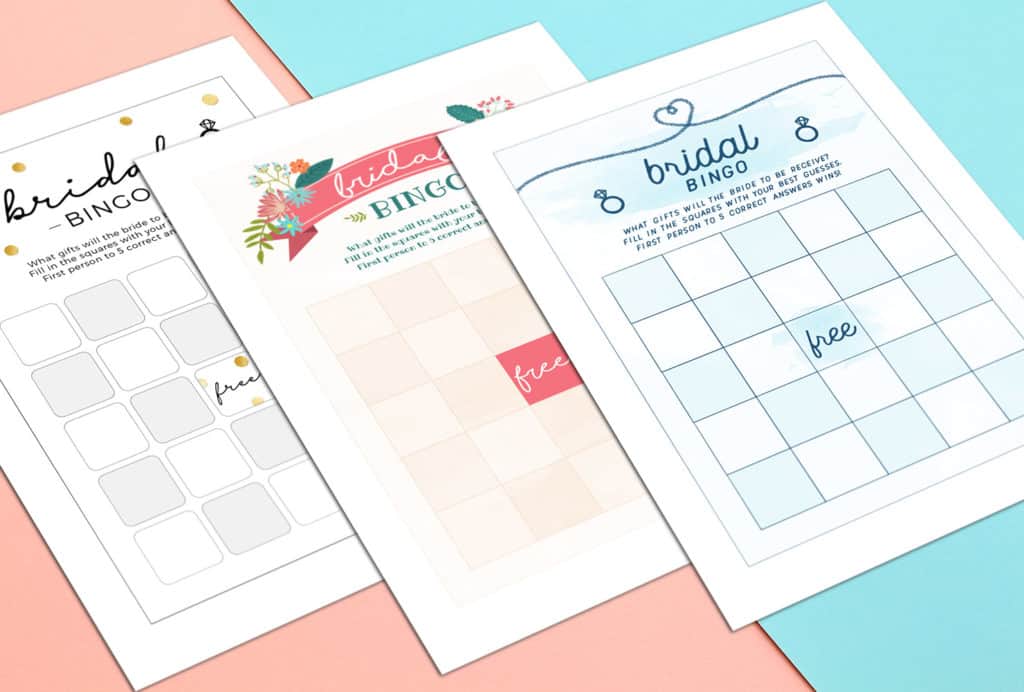 How to play Bridal Shower Bingo
To play, simply have your guests write down all the gifts you think the bride will receive in each box. Potential gift items can be a coffee maker, wine glasses, or lingerie. Once the bride opens the gift, each guest can check off the items on their bingo card. First person to get 5 in a row, wins!
As prizes, you could gift candles, flower pots or even get a group of friends to help you DIY your own prizes to go along with the theme of the bride's wedding. The possibilities are endless and bingo is a surefire way to make your celebration unique and fun.
Free Printable Bingo Cards
Each pdf file is sized to fit an 8.5×11 piece of paper or cardstock and will print 2 bingo cards per page.
Once trimmed, each card will measure approximately 4×6 inches.
Floral Design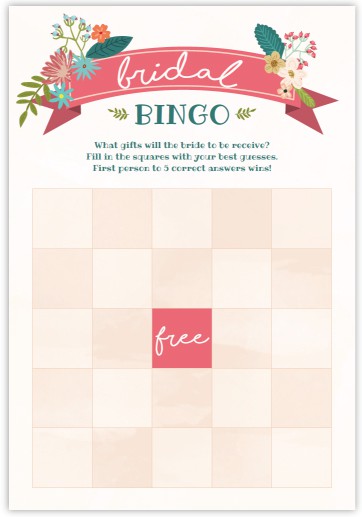 Nautical Theme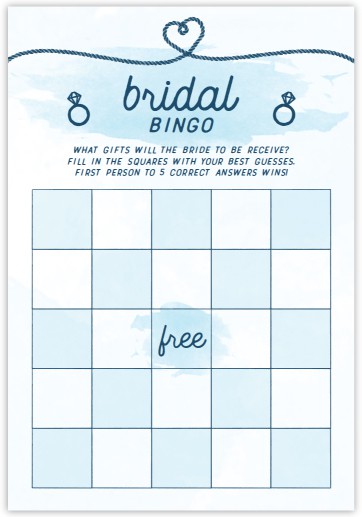 Champagne Design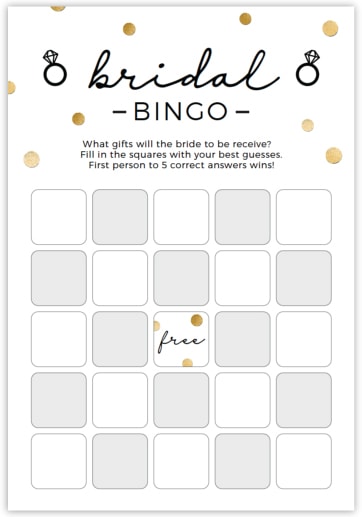 A big thanks to Shutterfly for these awesome freebies!