The elf will be arriving before you know it! Are you prepared? Don't worry because we've got 7 totally free printable elf props that you can instantly download and print.
Featuring 3D props and games for both the elves and kids, these printables make perfect last minute ideas that definitely don't look quickly put together.
And if you're interested in our complete 25 days of printable props, be sure to check out our full bundle package here.
I have also included a few additional elf related freebies at the end of this post!
Disclaimer: As an Amazon Influencer, I earn from qualifying purchases. This means that at no additional cost to you, I may earn a small commission if you decide to make a purchase. For more information, please feel free to read the affiliate disclosure on our privacy policy page.
All printables are for personal use only and are not to be sold or redistributed in any way.
Day 1 – I'm Back!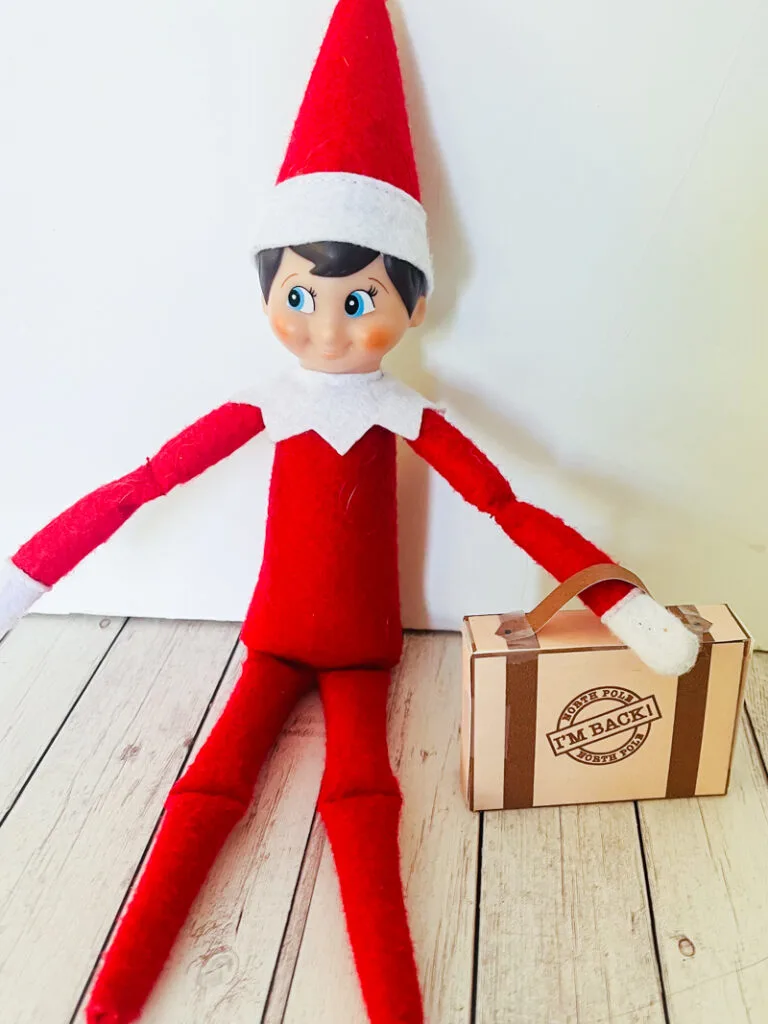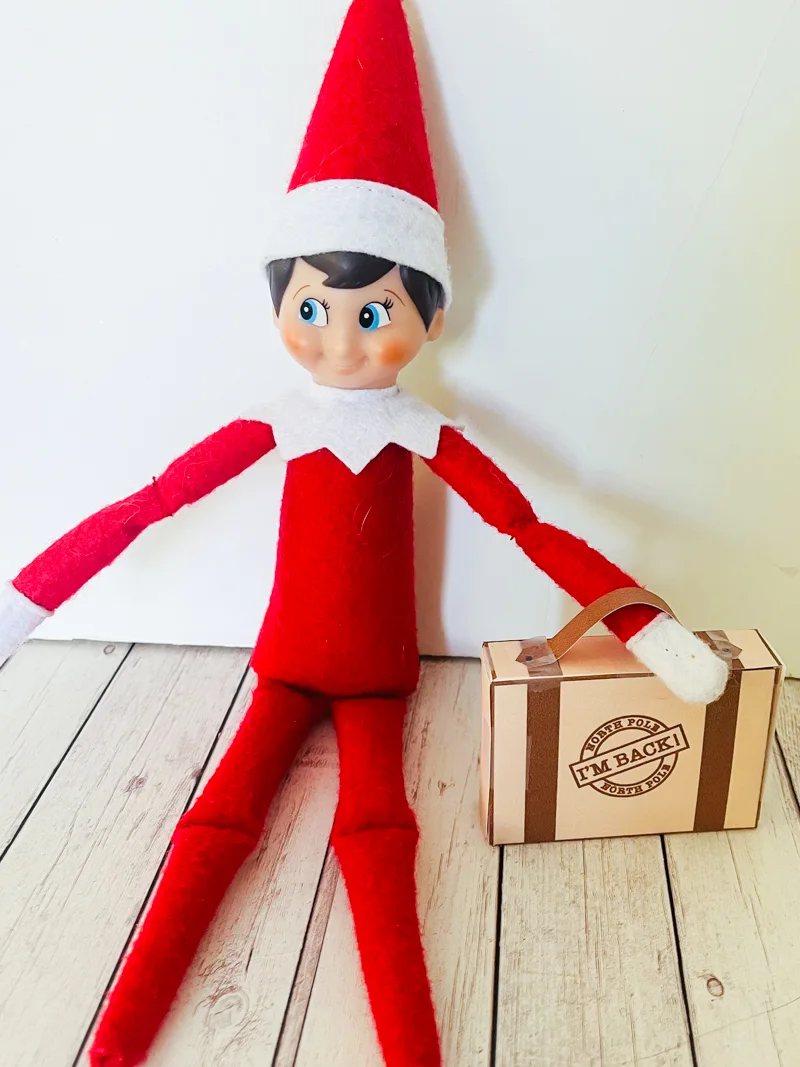 It is the first day that the elf is back and everyone is excited! Make sure the kids are on their best behavior while the elf is around so that he can report back to Santa and ensure they make it onto the nice list this year.
This printable pdf includes a 3D suitcase that the elf can display for their first day back on the job!
Download Day 1: I'm Back 3D Printable Suitcase and Letter.
Day 2 – I Spy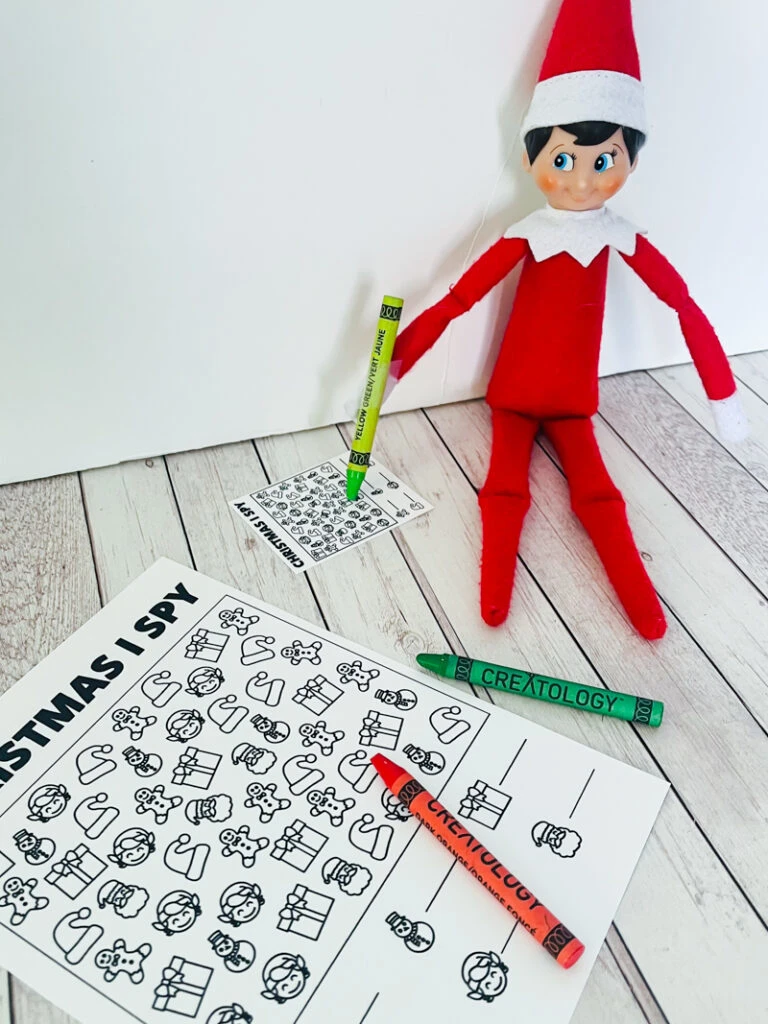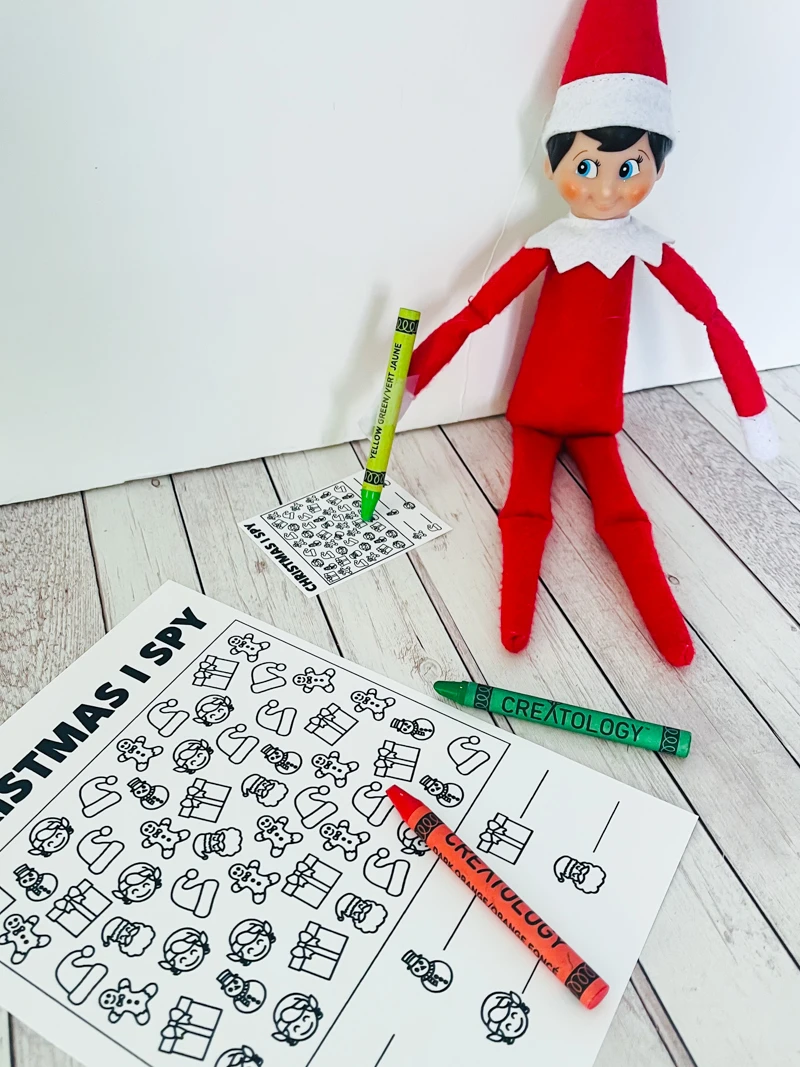 This printable set features both elf and kid sized I Spy games. In this fun game both the kids and elf will have to see how many of the Christmas themed items they see in the box and then write the correct number on the lines below.
Download Day 2: Printable Elf sized and Kid sized Christmas I Spy Game.
Day 3 – Photo Booth Props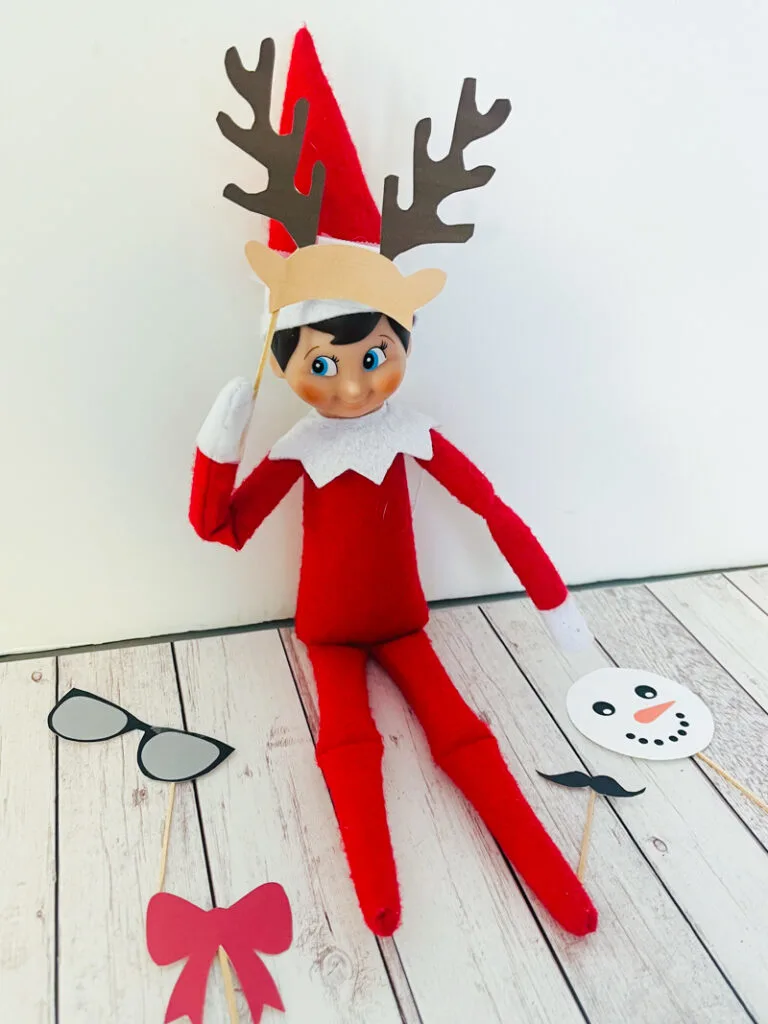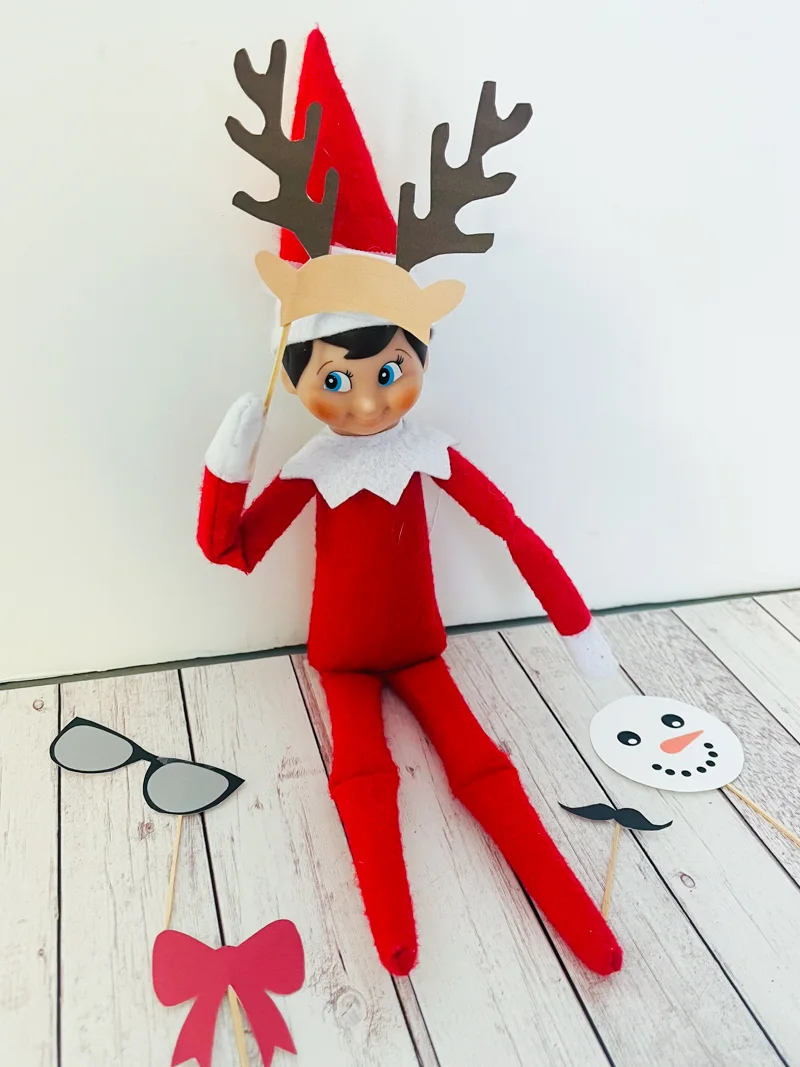 On day three, the elf brought some fun photo booth props. All you need to do is cut out the props and then attach some toothpicks to the back. Then, break out the camera or phone and let the photoshoot begin!
Download Day 3: Printable Photo Booth Props.
Day 4 – Packages have arrived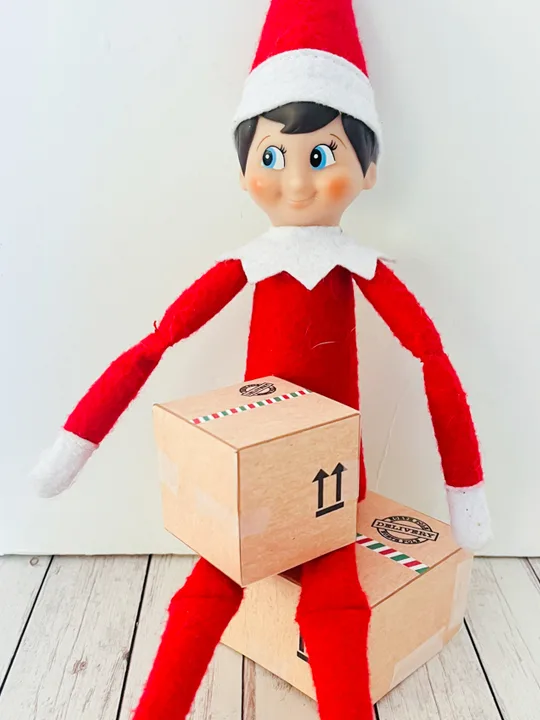 Well this is exciting! A few packages arrived for the elf last night! He better start getting to wrapping! This printable features a large and a small 3D box that are elf sized and super cute! They also feature an official North Pole stamp so you know they are the real deal!
Download Day 4 – Printable 3D boxes.
Day 5 – Christmas Coloring Pages.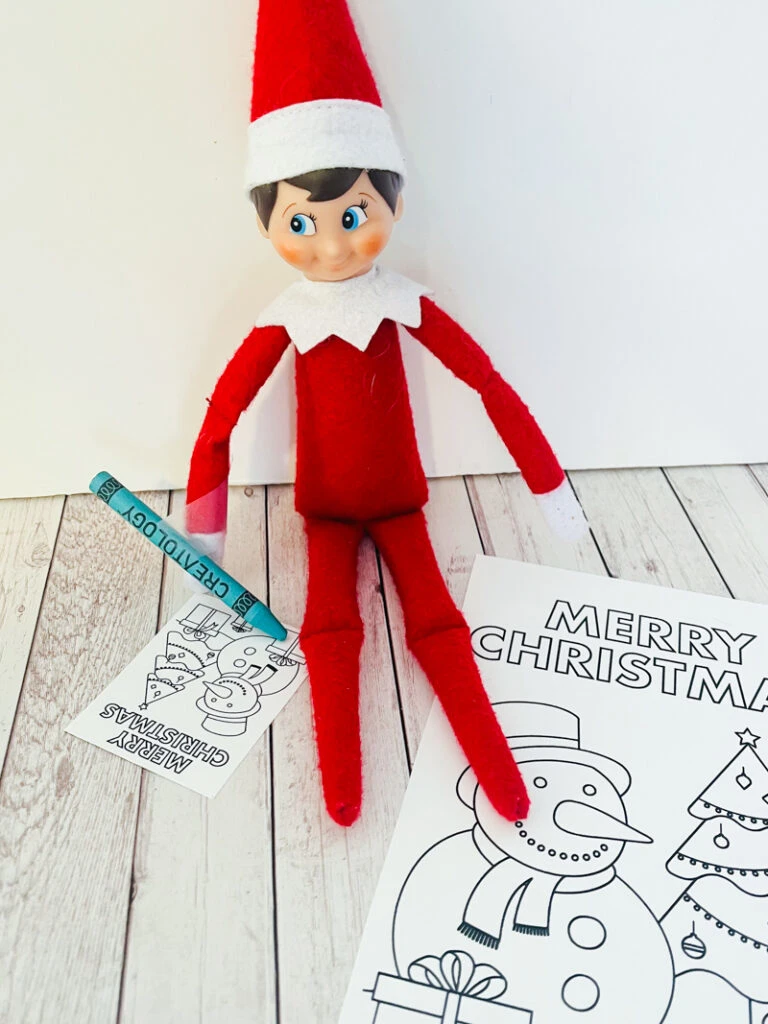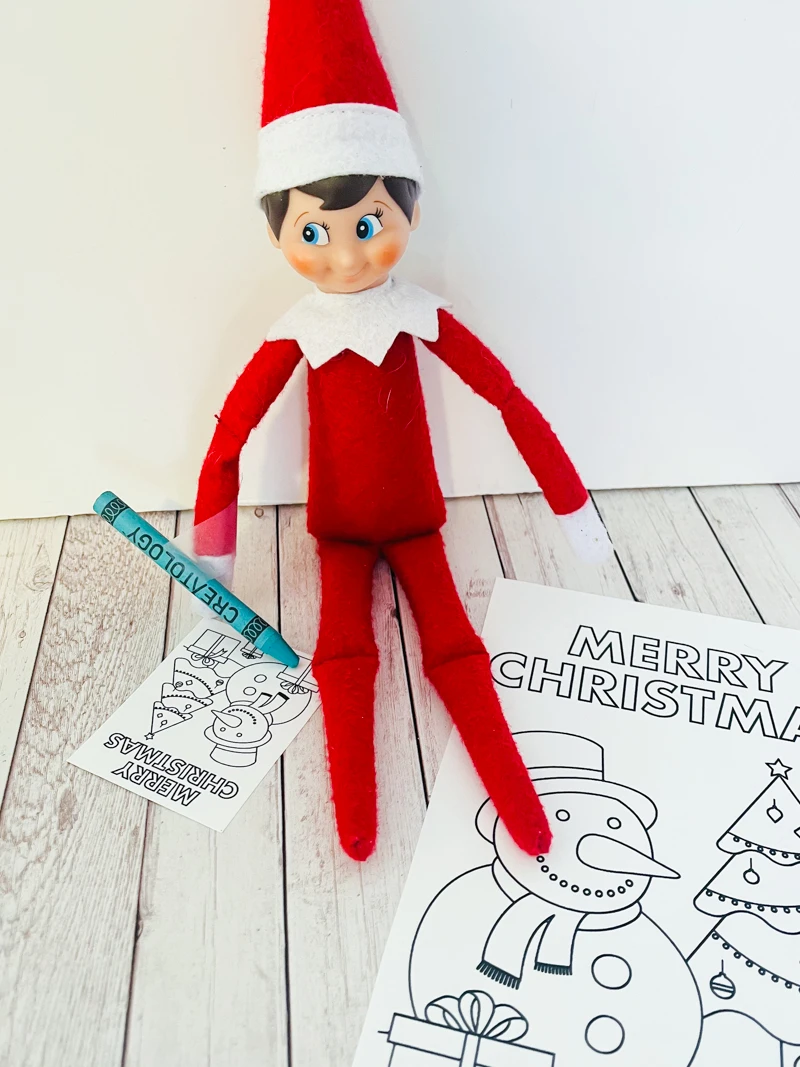 Did you know that the elf loves to color as much as kids do? Day 5 includes both a kid sized and an elf sized coloring page that will make sure everyone is having fun and getting into the Christmas spirit!
Download Day 5 – Kid and elf sized coloring pages.
Day 6 – Santa's Nice List Certificate.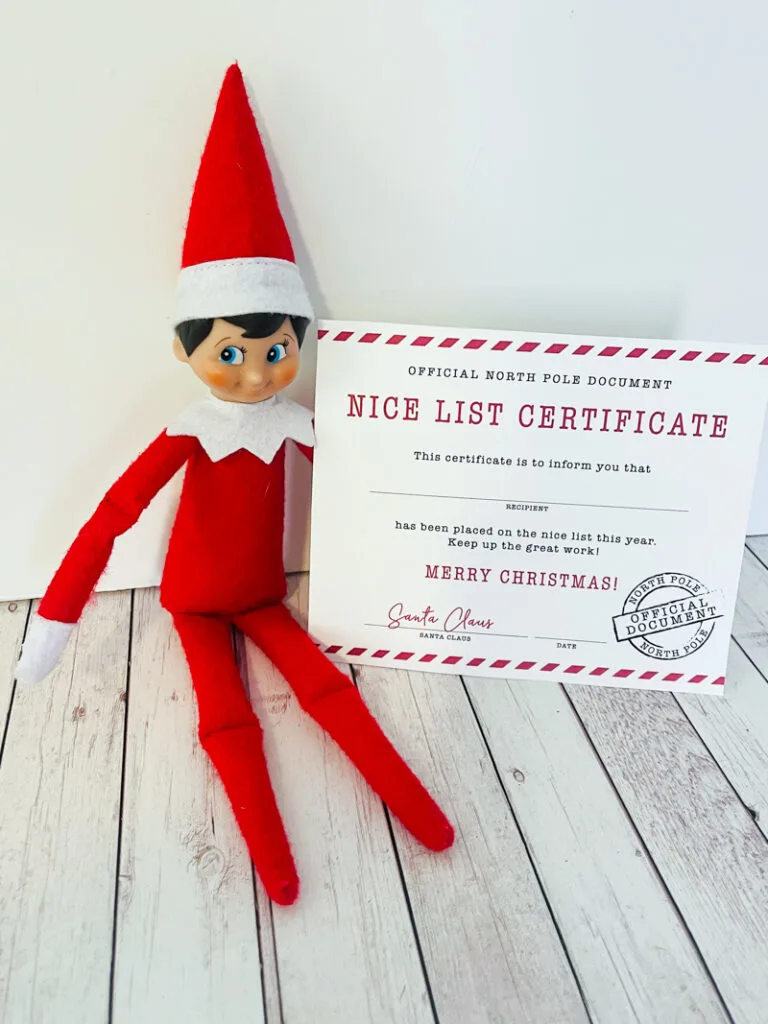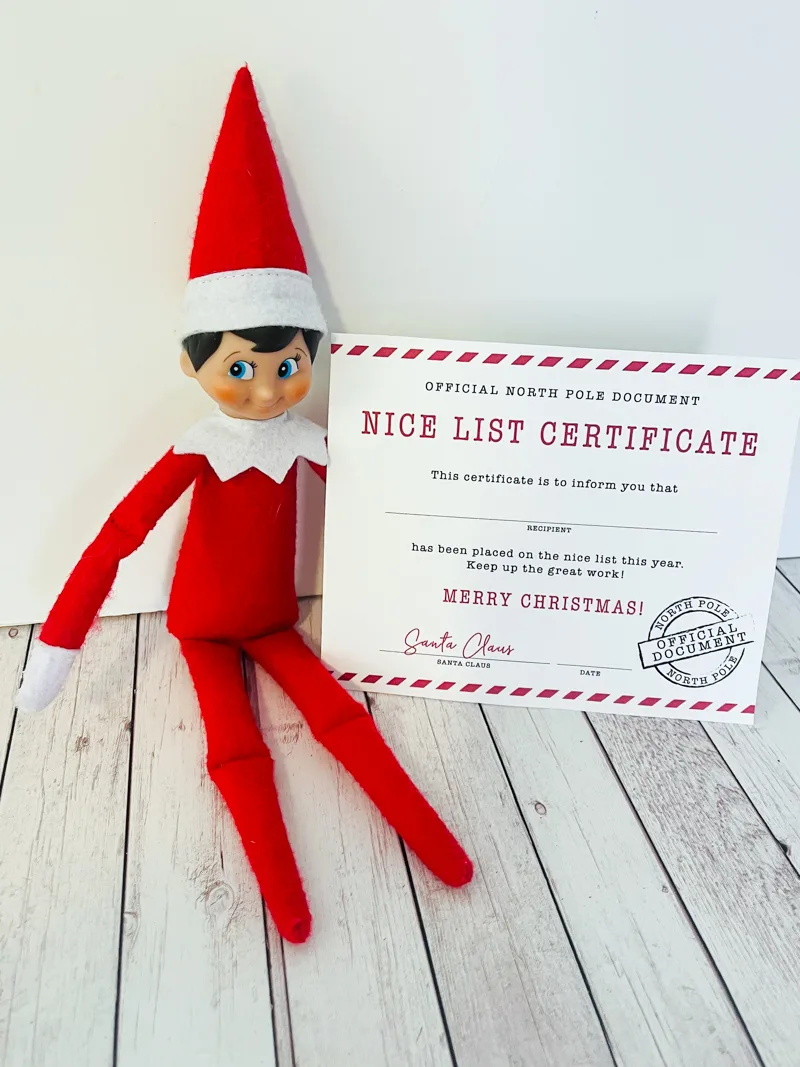 Congrats! You have made it onto Santa's nice list this year. Today, you'll print out a nice list certificate with an official North Pole stamp that is signed by Santa himself.
Download Day 6 – Santa's Nice List Certificate
Day 7 – Baking Cookies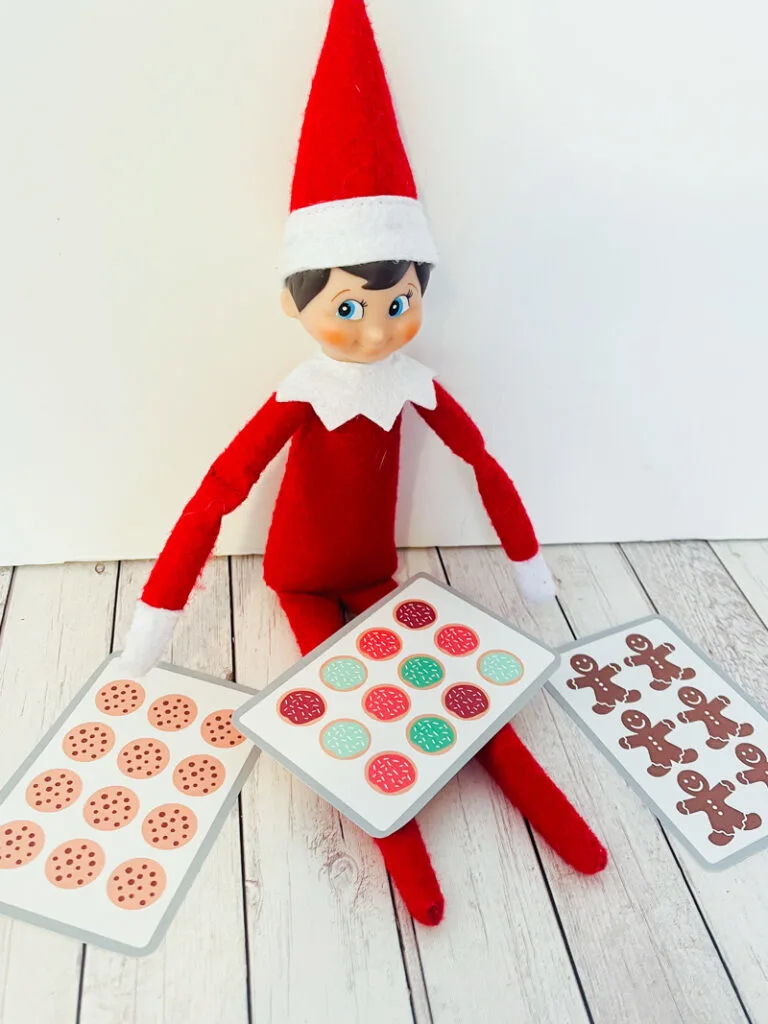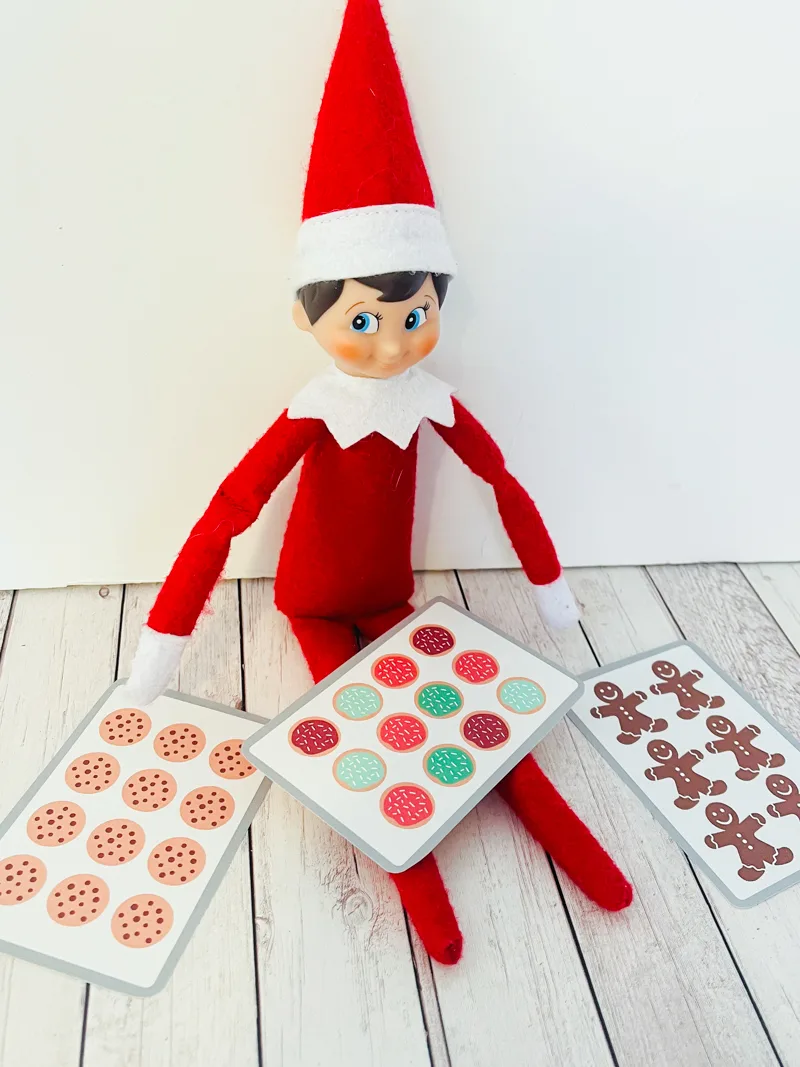 The elf was up the whole night baking some yummy cookies! Today, you'll be able to print out three adorable cookie trays filled with delicious elf sized treats.
Download Day 7 – Printable Elf Sized Cookie Trays
BONUS FREEBIES
Free Printable Elf Report Cards
There are three options available to download. One is a general elf report with space to write down notes.
The second is a "Keep up the good work" report, which is perfect for praising good behavior. And the third option is a "WARNING" report. This includes a bright red warning that if the child is not on their best behavior from now on, they may not end up on Santa's nice list this year!
Download the Official Elf Report Cards.
Download the Good Behavior Cards.
Free Printable Elf Adoption Certificate
The first thing you will want to do is name your elf! Once your family decides on the little guy or girls name, you can write it down on the first line of the certificate. Have your children write their names or write down your last name on the second line. Date your certificate and it is now official!
Download the Elf Adoption Certificate.
Free Printable Blank Elf Notecards.
Make sure your elf leaves his notes to the kids on these fun free printable blank elf note cards. They feature a "A Note From The Elf" headline and an adorable official North Pole seal stamped on. The note cards are blank leaving plenty of room to explain all of the creative and silly situations the elf finds himself in the Christmas season.
Download the blank elf notecards.
"I'm back" 3D suitcase
Candy cane scavenger hunt
Christmas maze
Build your own snowman
Christmas I Spy
3D Pizza box and pizza
Decorate the Christmas tree activity
3D Donut box with donuts
Tic Tac Toe game
3D Gingerbread house
Christmas word search
Christmas coloring page
Gingerbread man scavenger hunt
Nice list certificate
Two different sized 3D packaging boxes
Circle the number activity
Elf photo booth props
Match the pictures activity
3D Gift box
Santa scavenger hunt
Connect the dots activity
Elf baking cookies props
Decode the message activity
Memory matching game
"Goodbye" 3D suitcase
Notes from the elf for each 25 props/activities