This easy to follow popsicle stick s'mores craft would make a great summer activity for kids of all ages. Make it on it's own or add a magnet to the back to create a cute decoration for the fridge.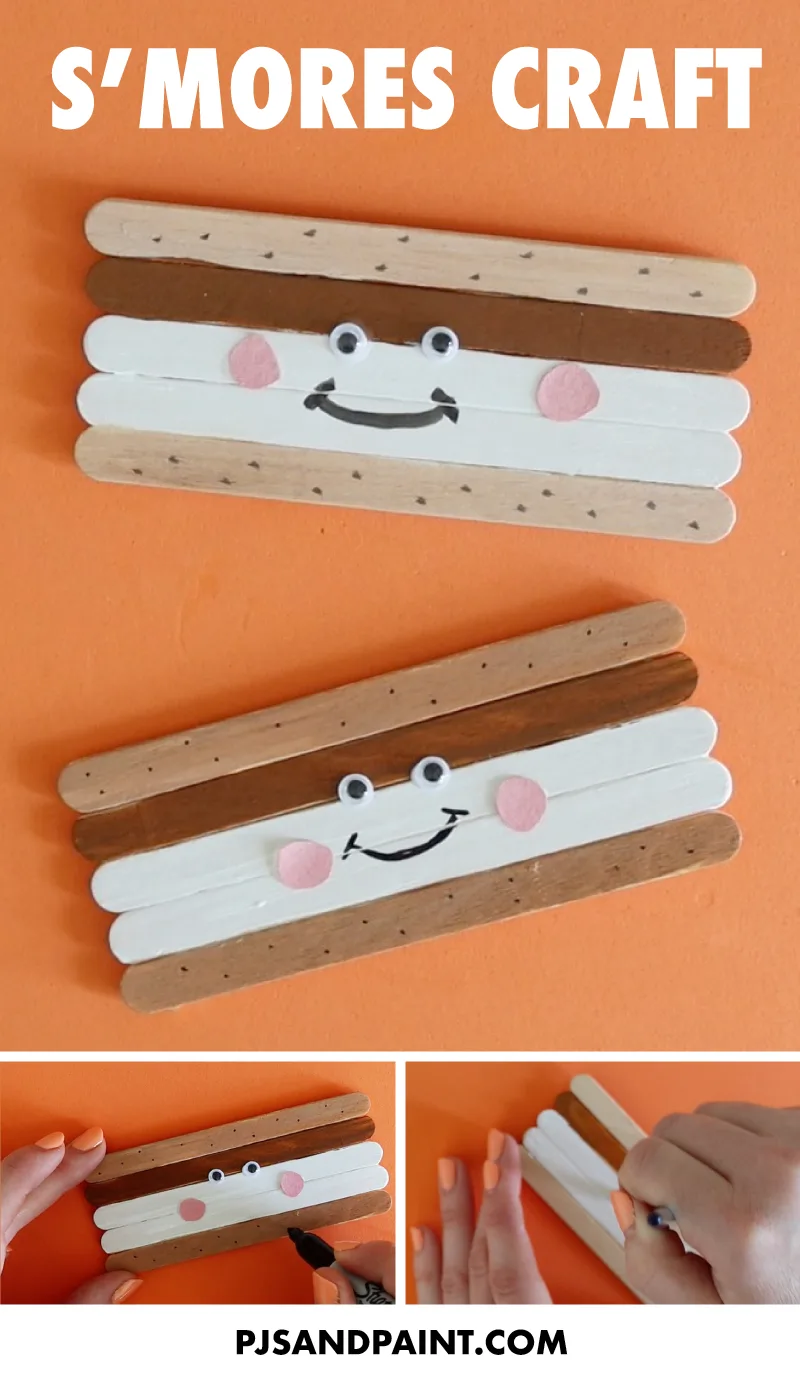 Disclaimer: This post contains Amazon affiliate links. This means that at no additional cost to you, I may earn a small commission if you decide to make a purchase. For more information, please feel free to read the affiliate disclosure on our privacy policy page.
With Summer quickly approaching, I wanted to come up with a few fun Summer themed crafts for my kids to make. Now when I think warm weather, I think camping, campfires and of course making s'mores.
And while I'm sure most people love the sweet combination of graham crackers, marshmallows and delicious chocolate, there is only so much you can have!
If you need more of a s'mores fix, try making this fun popsicle stick s'mores craft! Once you are done making the craft, you can add a magnet to the back of it and use it as a fridge decoration so you can see your cute smiling s'mores every day!
Materials needed to make a s'mores craft:
Glue
Brown paint (I used acrylic)
White paint
A black marker
Pink construction paper (or pink paint)
Scissors
Magnet (optional)
The first step is to take five popsicle sticks and line them up in a row. Take a sixth popsicle stick and add a line of glue to the back. Stick that popsicle stick diagonally across the others. Wait until everything is completely dry before moving onto the next step.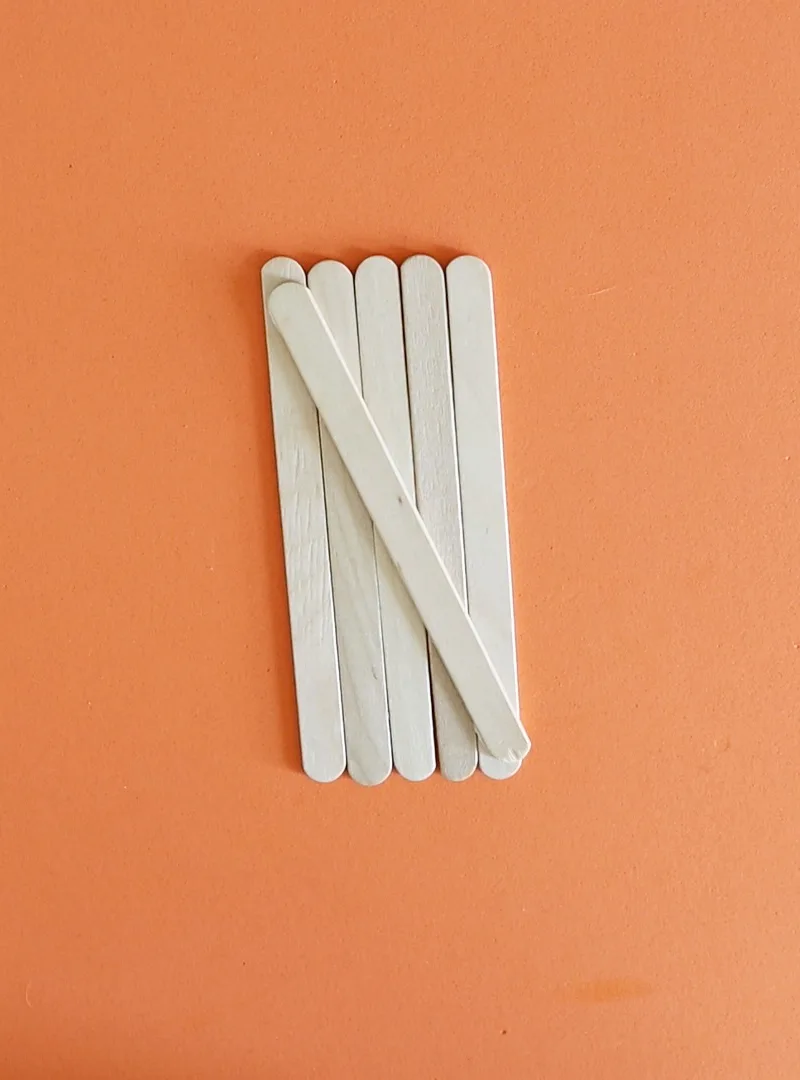 Taking white paint, paint the second and third popsicle stick white. This will be the marshmallow portion of the s'mores.
Next, paint the fourth popsicle stick brown. This will represent the chocolate.
Mix together some white paint with the brown to form a lighter shade of brown. Paint this color on the first and last popsicle sticks to represent the graham crackers.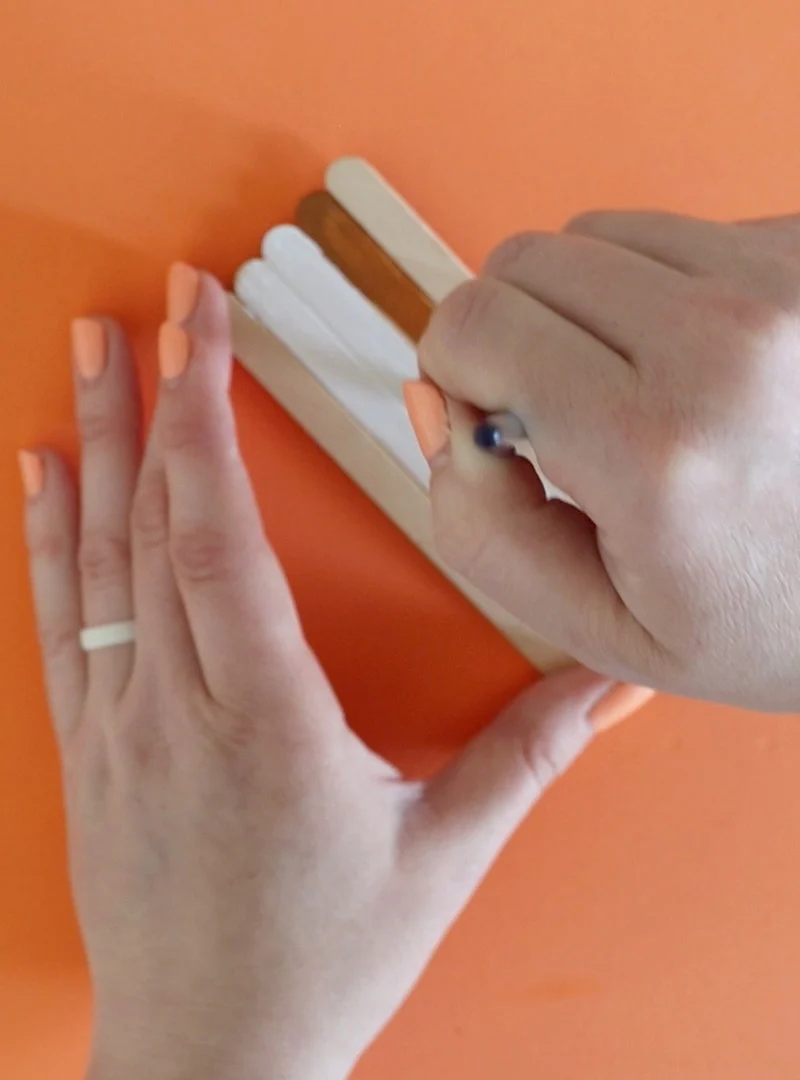 Once the paint has completely dried, you can use a black marker to draw small dots on the two graham crackers.
Cut out two small circles out of construction paper (or use pink paint instead) to form the s'mores' cute cheeks. Glue them onto the white portion of the craft.
Right above, add two small googly eyes.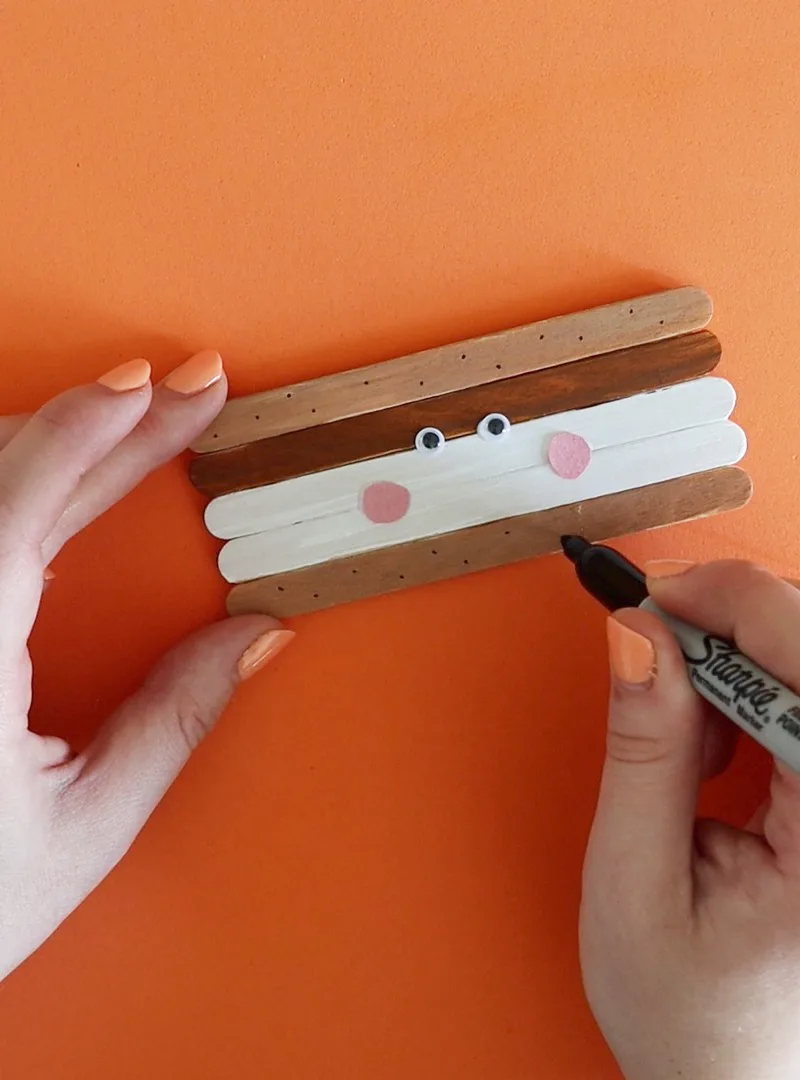 Draw a smiley face in between the cheeks and then add a magnet onto the back if desired.
While these s'mores are not as yummy as real s'mores, they are definitely just as sweet!