Help your preschool age child or students learn all about basic shapes with these free printable learning shapes worksheets. I have created a double sided worksheet page with six different activities to help learn about each shape.
The coolest part is that once they are done, you can cut the page in half and turn into a little booklet that they can refer back to.

Disclaimer: This post contains Amazon affiliate links. This means that at no additional cost to you, I may earn a small commission if you decide to make a purchase. For more information, please feel free to read the affiliate disclosure on our privacy policy page.
What you need to put together one shape booklet:
Free printable pdf activity page (download link located at the bottom of this post)
White printer paper or cardstock
Scissors or a paper cutter
A stapler
Crayons or markers to work on the worksheet
How to assemble the booklets:
There are two ways you can work on the worksheet. Either you have have your kids or students complete each activity before hand and then assemble the book together, or you can assemble the book first.
Print out each worksheet double sided on on piece of printer paper or cardstock.
Next, using scissors or a paper cutter, trim the page in half along the dotted line in the center.
If you are looking for a great paper cutter, this is the one that I currently have on my work desk and I can highly recommend it.
Making sure that the title page is on top, fold the pages together to form a booklet. Place a few stapes on the left hand side to attach it all together.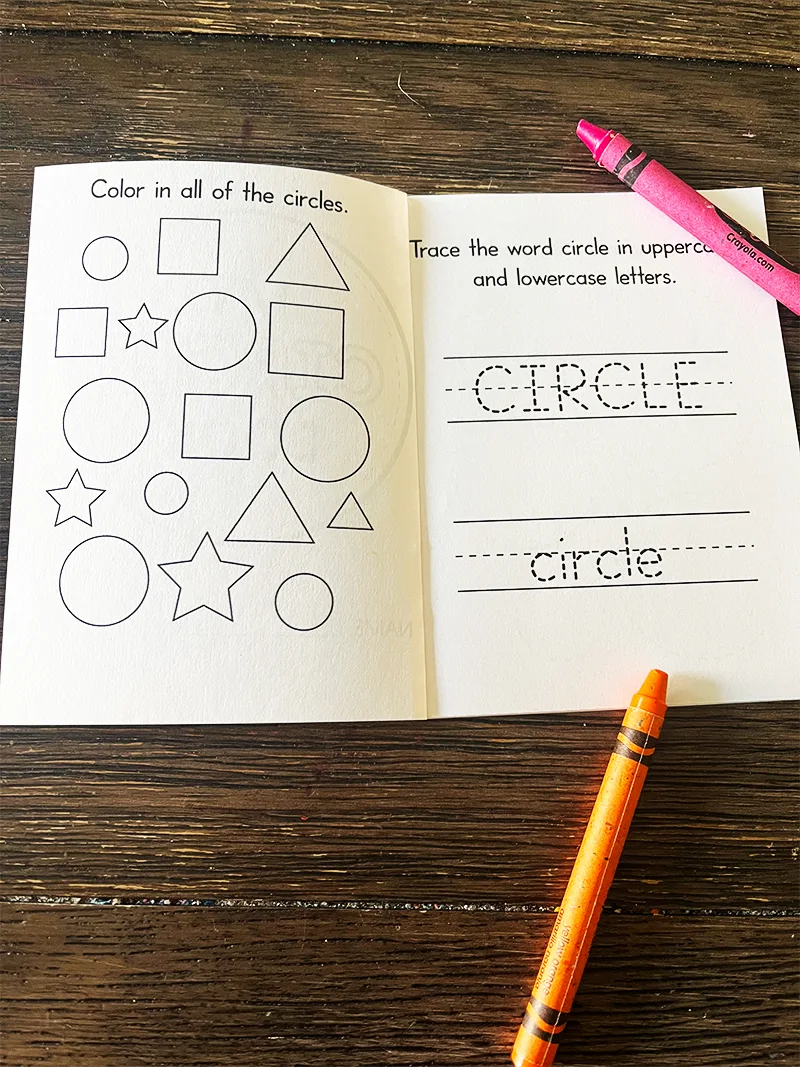 Free Printable Learning Shapes Worksheets for Preschoolers
These worksheets were designed to be printed onto standard 8.5×11 inch sized printer paper or cardstock. Each pdf contains 2 pages, however I highly recommend printing double sided on one page.
Please feel free to download and print as many copies of the learning shapes worksheets as you would like. However, please do not edit or redistribute the files in any way. These activities were created for personal or classroom use only.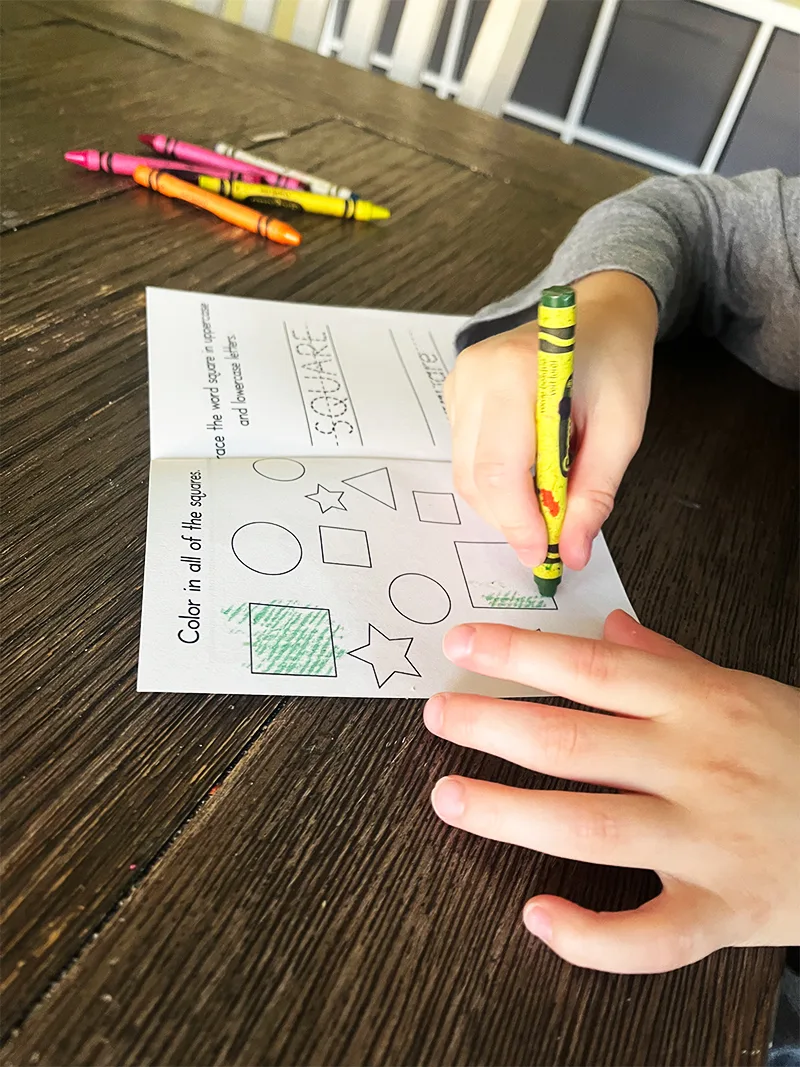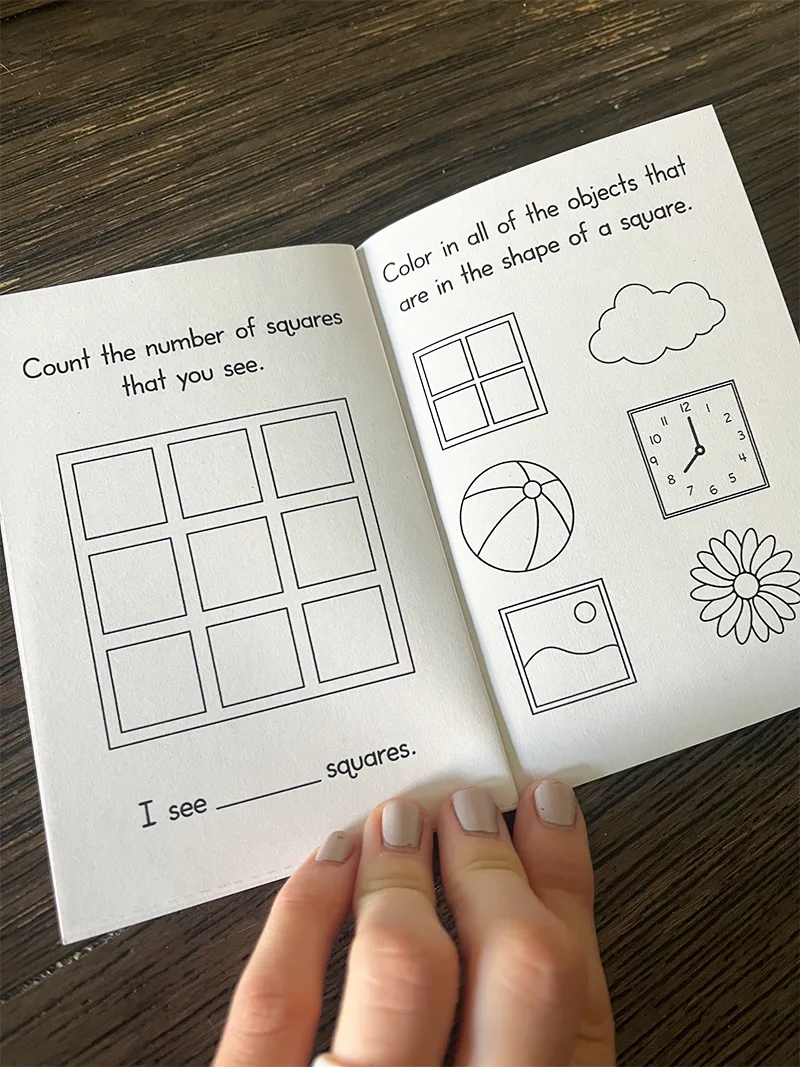 Free Printable My Shape Books
Each booklet includes the following activities:
Cover
Count the number of shapes
Letter tracing
Tracing shapes
Drawing shapes
Coloring shapes
Coloring objects
My Circle Book

My Square Book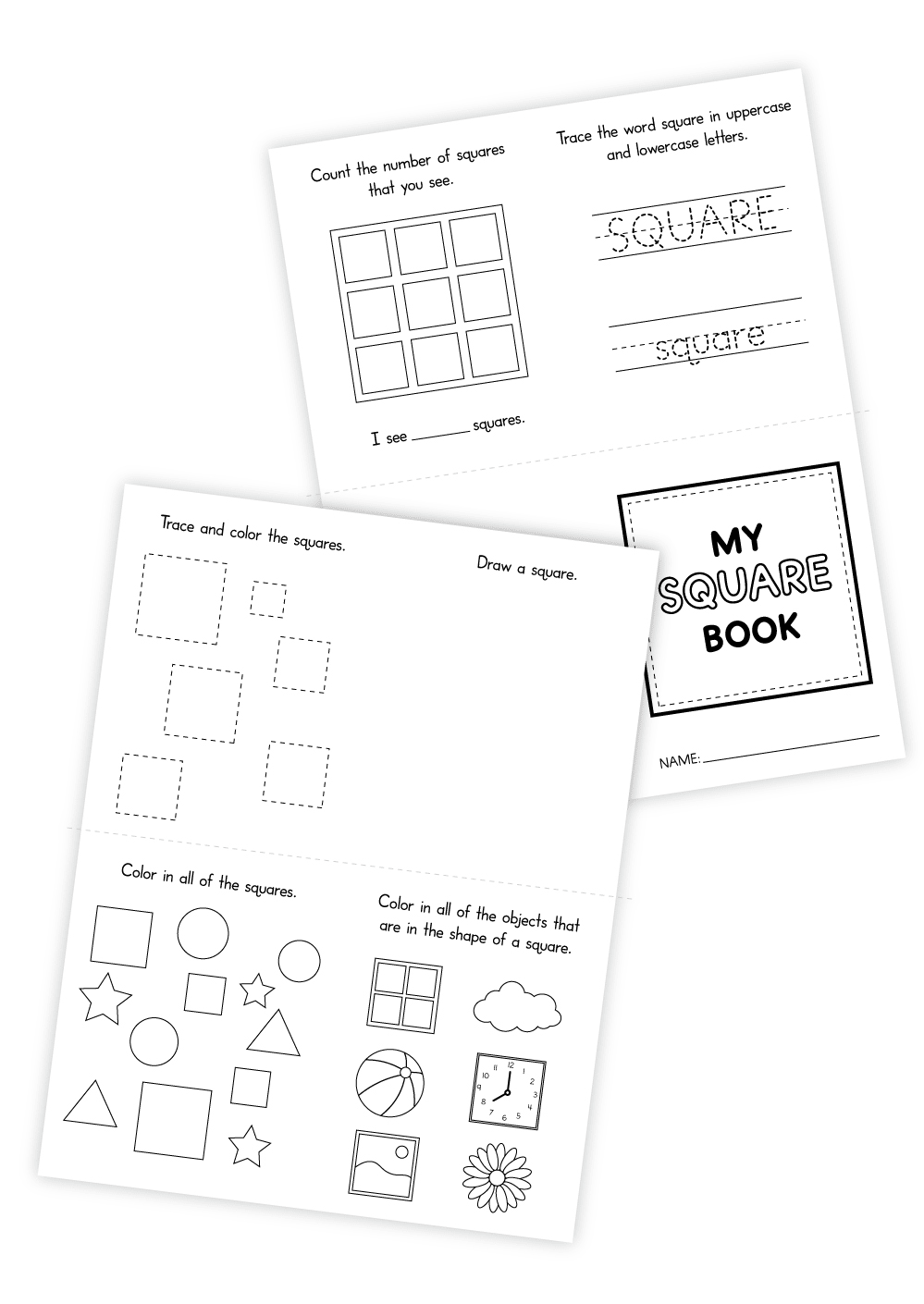 The "All about circles" and "All about squares" worksheets are completely free to download. If you are interested in more shape booklets, feel free to check out our full learning shapes workbook bundle below.

This set includes the following:
Circles
Squares
Trianges
Ovals
Rectangles
Hearts
Stars
Download Links:
Download the all about circles workbook.