This free printable how to draw a fish worksheet will teach you how to draw a fish in 6 simple, easy to follow steps.

Disclaimer: This post may contain Amazon affiliate links. This means that at no additional cost to you, I may earn a small commission if you decide to make a purchase. For more information, please feel free to read the affiliate disclosure on our privacy policy page.
Art has always been a huge part of my life and I am thrilled that my kids are now at the age where they are starting to explore their artistic abilities as well.
Once I made it clear that crayons do NOT belong on the walls (or couch, or books or tables) they stuck to paper… for the most part.
My older son became very interested in trying to draw his favorite superheros and cartoon characters. Then he wanted to learn how to draw every day objects and animals.
I decided to create a few step by step how to draw instruction worksheets and I am now sharing them with you! This free printable how to draw a fish worksheet will help your child lear how to draw an adorable fish in just 6 easy steps.
When I first had my son test out this drawing worksheet for me he drew it very literally. He first drew the oval shape, and then next to it drew the oval shape with the fish fin.
It was pretty cute but I explained to him that he should be adding on to each step before it as opposed to drawing exactly what each step looks like individually.
After he understood what to do he successfully drew the fish and was actually able to do it on his own as well without even looking at the step by step instructions.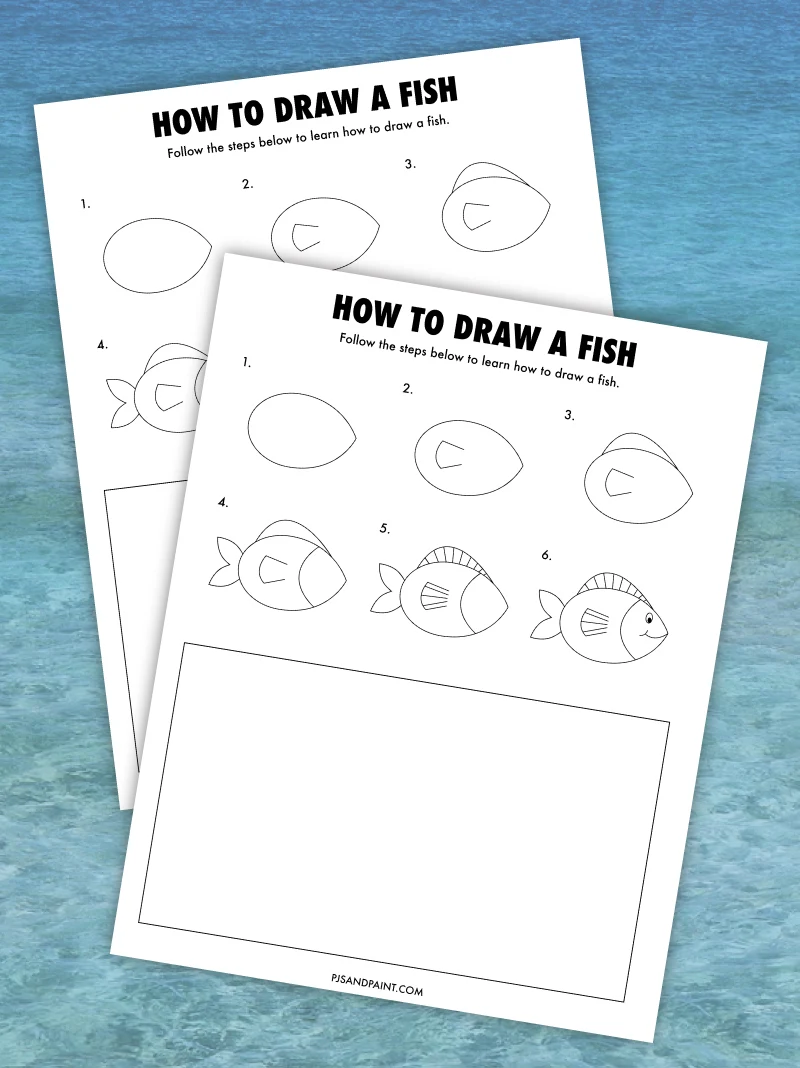 Free printable how to draw a fish step by step worksheet
This worksheet was designed to be printed onto a standard 8.5×11 inch piece of paper. One set of instructions and a blank box for drawing will print per page.
Please feel free to download and print as many copies of the how to draw a fish worksheet as you would like. However, please do not edit or redistribute the files in any way. This printable was created for personal or classroom use only.
How to make the worksheet reusable
Maybe you are a teacher and want to reuse this worksheet with multiple students. Or maybe your child simply wants to keep practicing without using up all of your printer paper.
In either case, making the worksheet reusable is a great way to save paper and encourage drawing practice. Here are two ways to do so.
If you have access to a home lamination machine, simply print the worksheet out, laminate it and then use dry erase markers to draw the fish. Once you are done you can easily wipe off the dry erase marker and start again.
Another option is to use dry erase pockets. All you have to do is print out the worksheet, stick the paper inside the pocket and then use dry erase markers as well.
For both of these options, I would highly recommend printing onto white cardstock. Standard printer paper will absolutely work as well but If you are planning on reusing the page multiple times, cardstock offers more durability.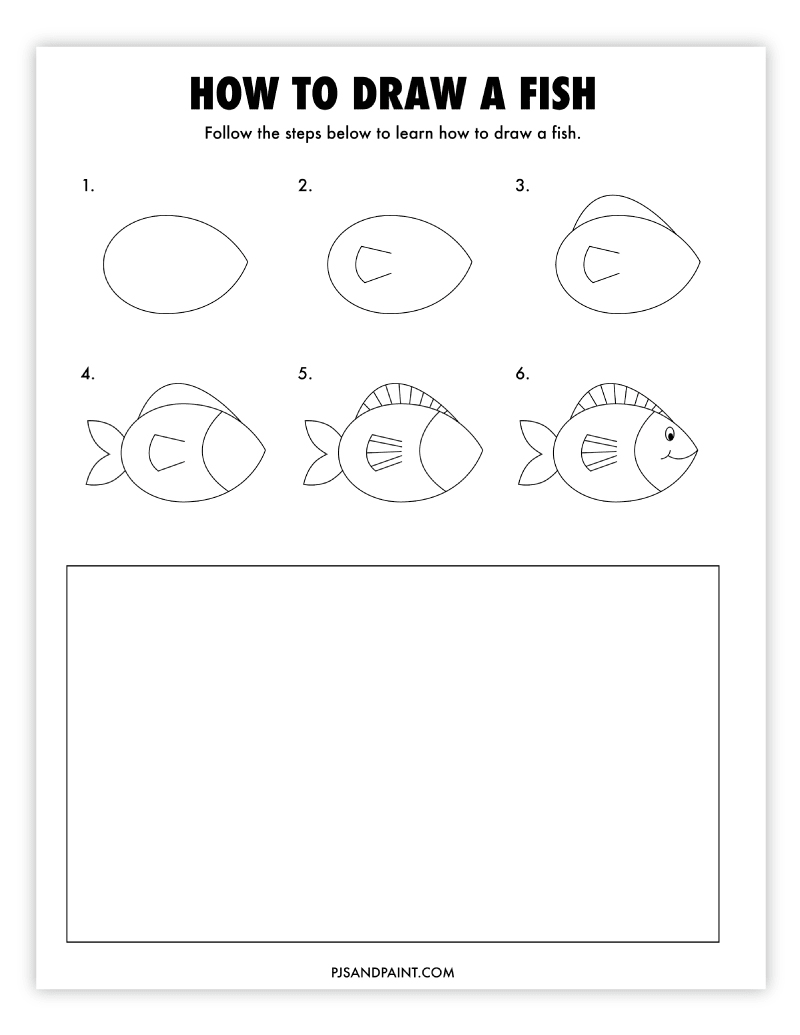 Download Link:
Download the how to draw a fish printable.