Today I will be sharing my honest review of the HTVRONT Auto Heat Press. Spoiler alert, I was very impressed!
Along with the review will be a brief tutorial on how to make the first project I created using this machine, personalized tic tac toe game bags.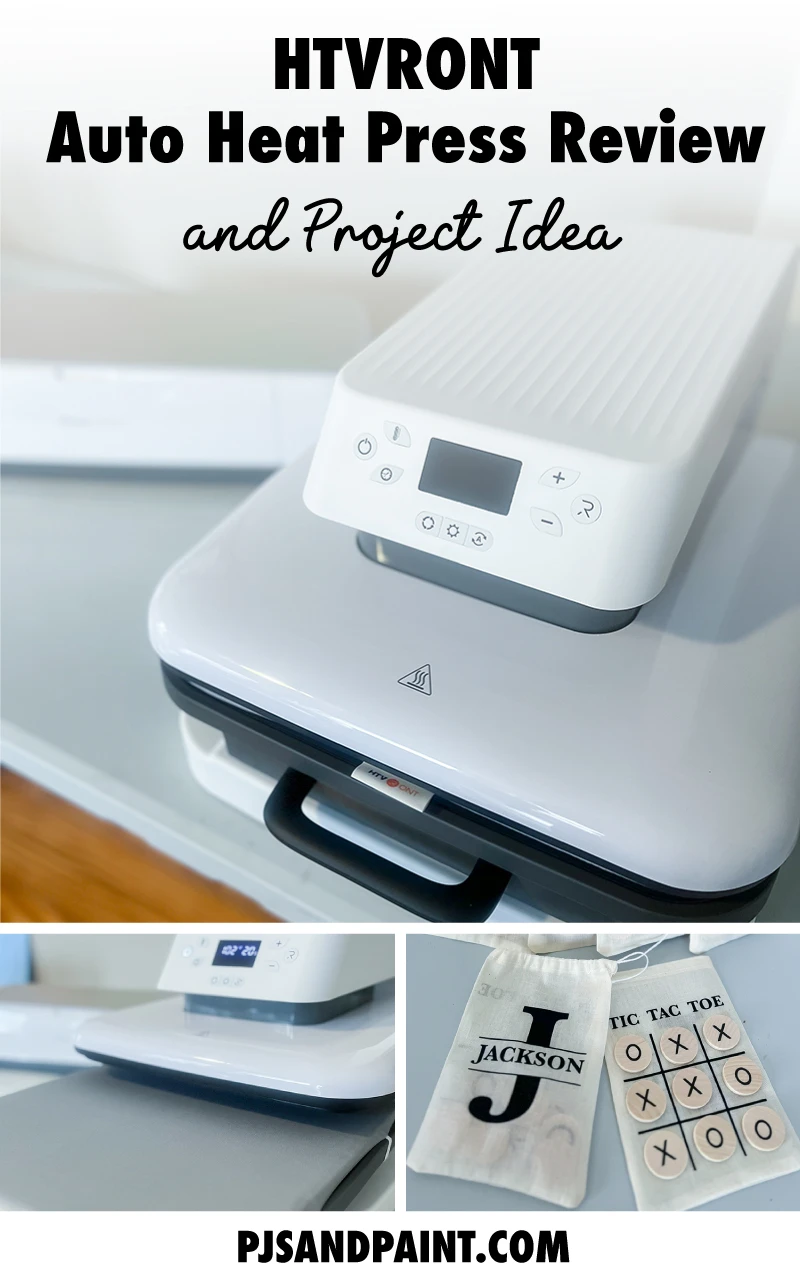 HTVRONT was kind enough to send me their auto heat press along with a pack of their heat transfer vinyl. While I was compensated for this review, everything you read is my honest opinion of the machine.
I have tried a bunch of different heat presses in the past from a variety of brands, and this auto heat press is by far the best one I have worked with. Right out of the box it was ready to go!
What I love the most about this machine right off the bat is the fact that it is automatic. With a lot of other presses, you have to manually press on the material which can cause uneven heating. With the HTVRONT auto heat press all you have to do is plug in your settings and then with a press of a button the hot plate comes down and evenly presses the vinyl onto your material.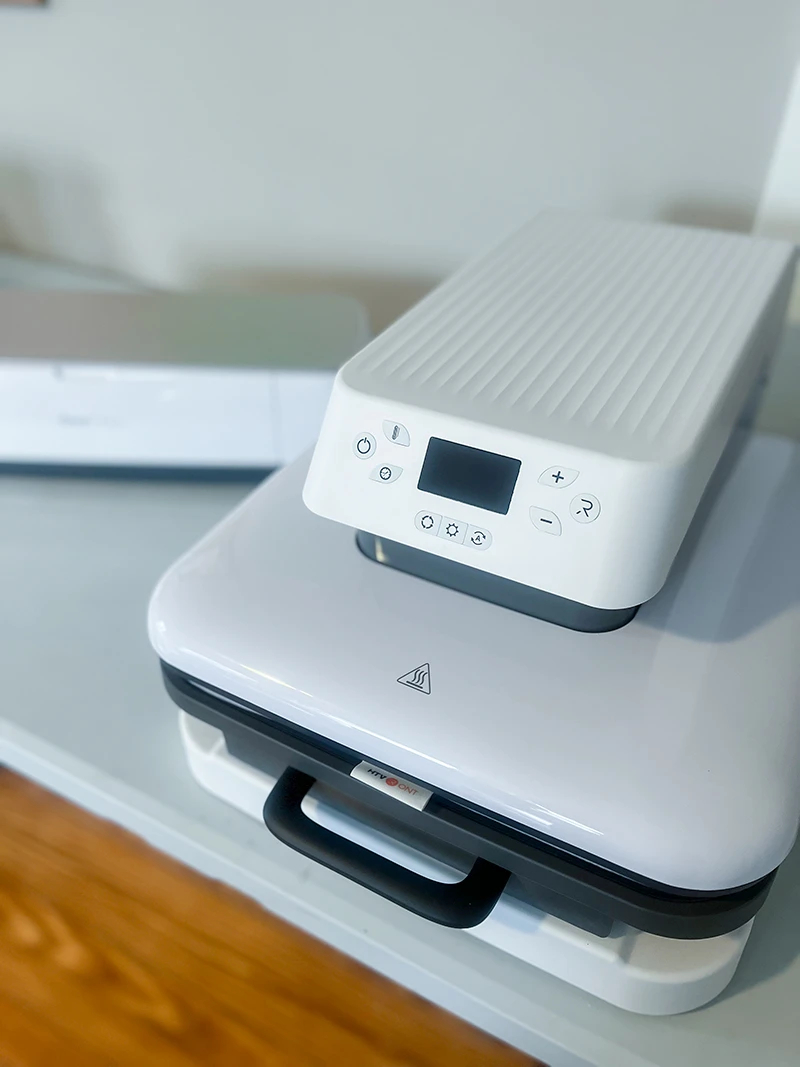 I created 18 double sided personalized tic tac toe bags for my kids' class party and I had absolutely no issues whatsoever. The process of pressing the vinyl onto the bags was simple and provided excellent results.
In fact, as I was working on this project I made a mental note to work on more HTV projects simply because I had so much fun using this machine!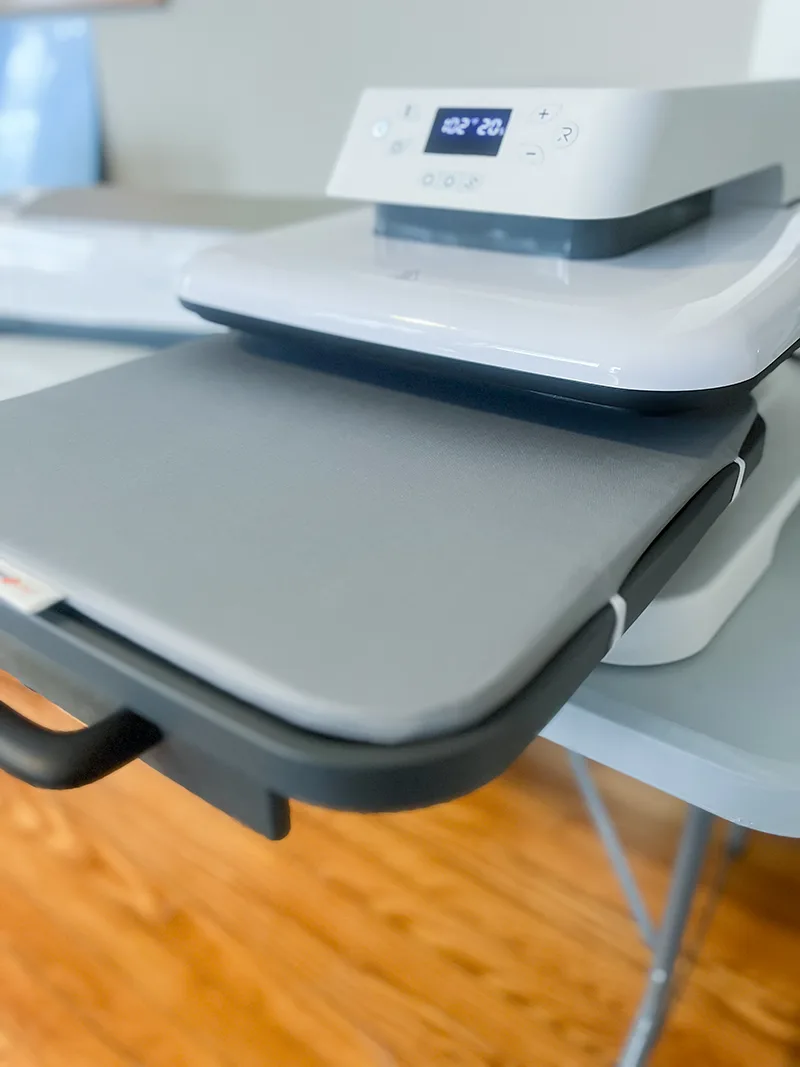 Here are a few features:
Clean and beautiful design (looks great in my crafting room!)
15×15 inch heat press
Fast and even heating
Automatic lifting structure
Maximum heating temperature 410℉
Pullout drawers perfect for protecting your hands from the heating place
4 fast modes, 2 custom modes and auto mode
Automatic turnoff feature if no activity for 10 minutes
I just love how this heat press operates. All you have to do is adjust the head and with one press of a button, the press automatically presses your project with even heating and then releases itself once ready.
Overall I absolutely love the HTVRONT auto heat press and look forward to creating more projects with it! 10/10 recommend!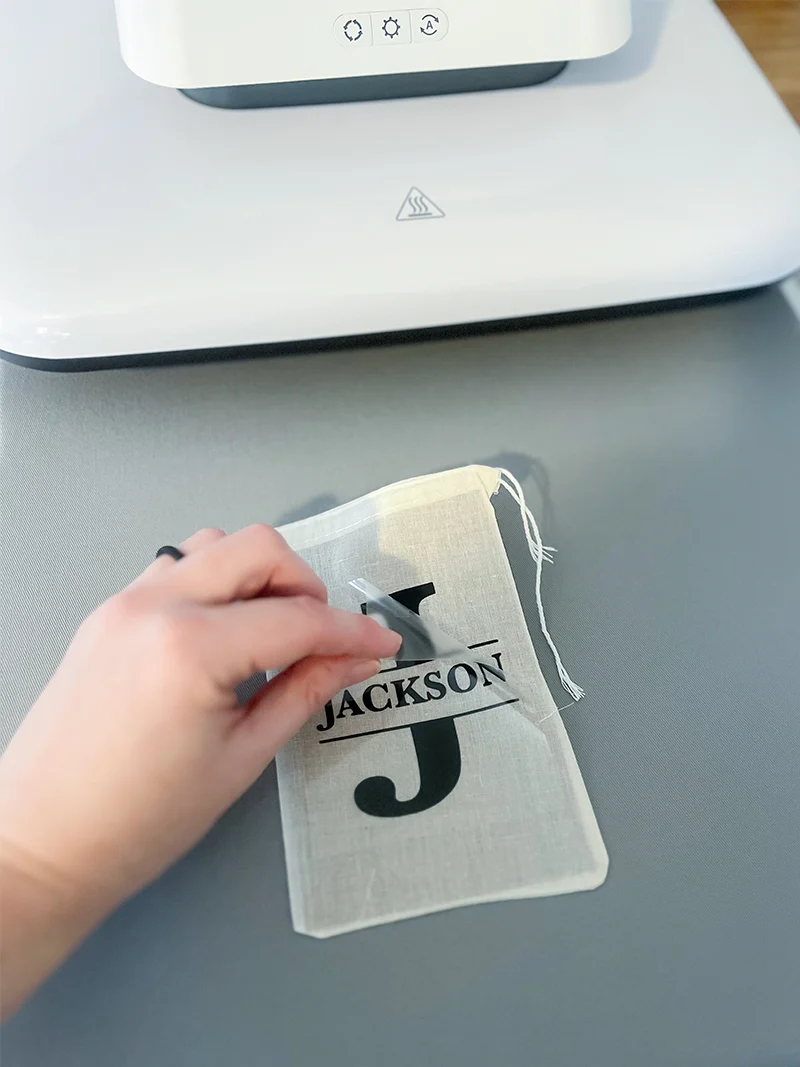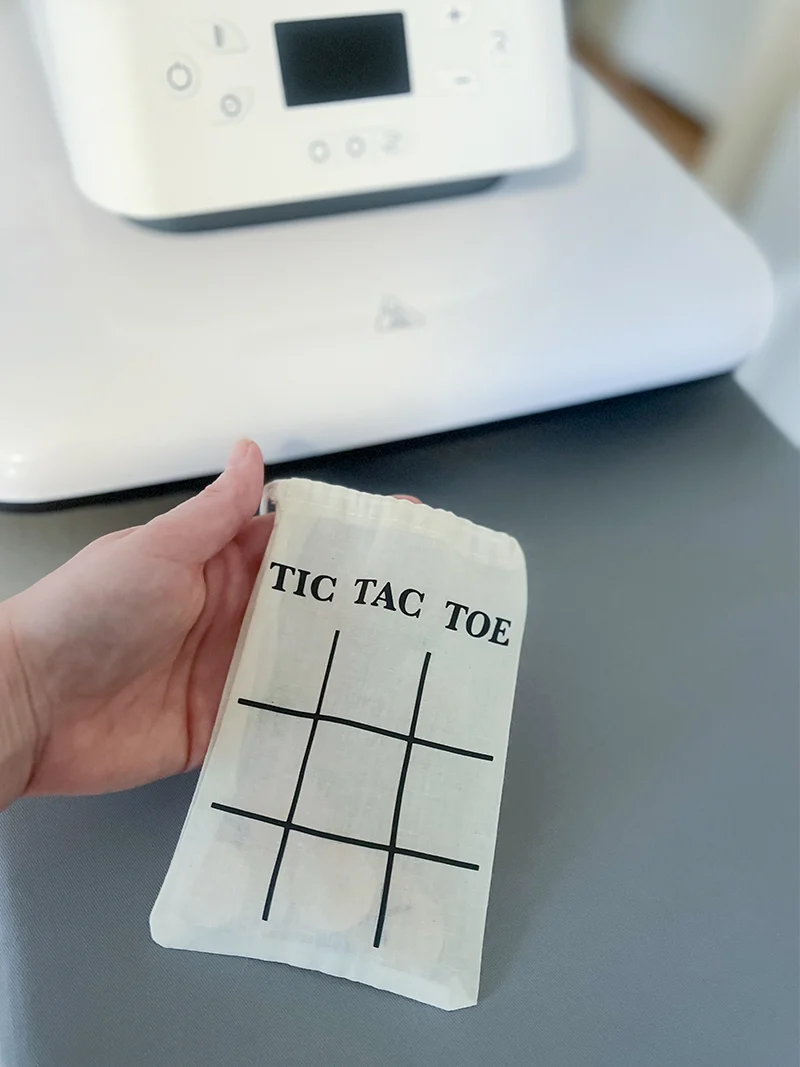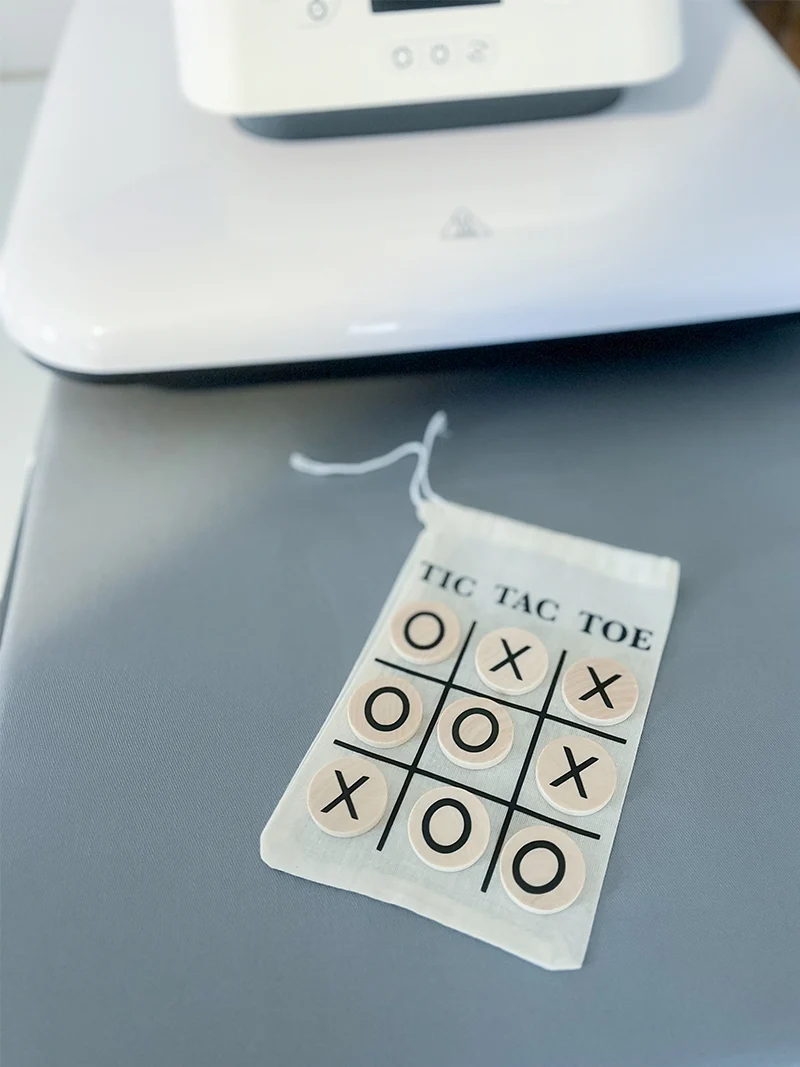 How to make personalized tic tac toe game bags:
Materials needed:
Heat press
Cricut or Silhouette machine
Heat transfer vinyl
Permanent vinyl
Cotton drawstring bags (Mine measured approximately 4×6 inches)
Wooden circles (Mine were 1inch round)
Step 1:
The first step is to cut out your designs using your Cricut or Silhouette machine. For my design I created monograms of each child in my son's class' names for one side of the bag and then a tic tac toe board on the other side.
*Note: Make sure when using HTV to mirror your design before cutting!
Step 2:
Once your designs have been cut out and weeded, place a small teflon sheet inside the bag and then put your monogram design on one side of the bag. Place another piece of teflon over the top of the design and then use your heat press to adhere your vinyl to the bag.
Step 3:
Flip the bag over and repeat with the tic tac toe board design.
Step 4:
Using the Cricut or Silhouette machine again, cut out 5 X's and 5 O's per tic tac toe bag using permanent vinyl. Next, add the X's and O's to the wooden discs.
Step 5:
Place the 10 game pieces into the bag and enjoy!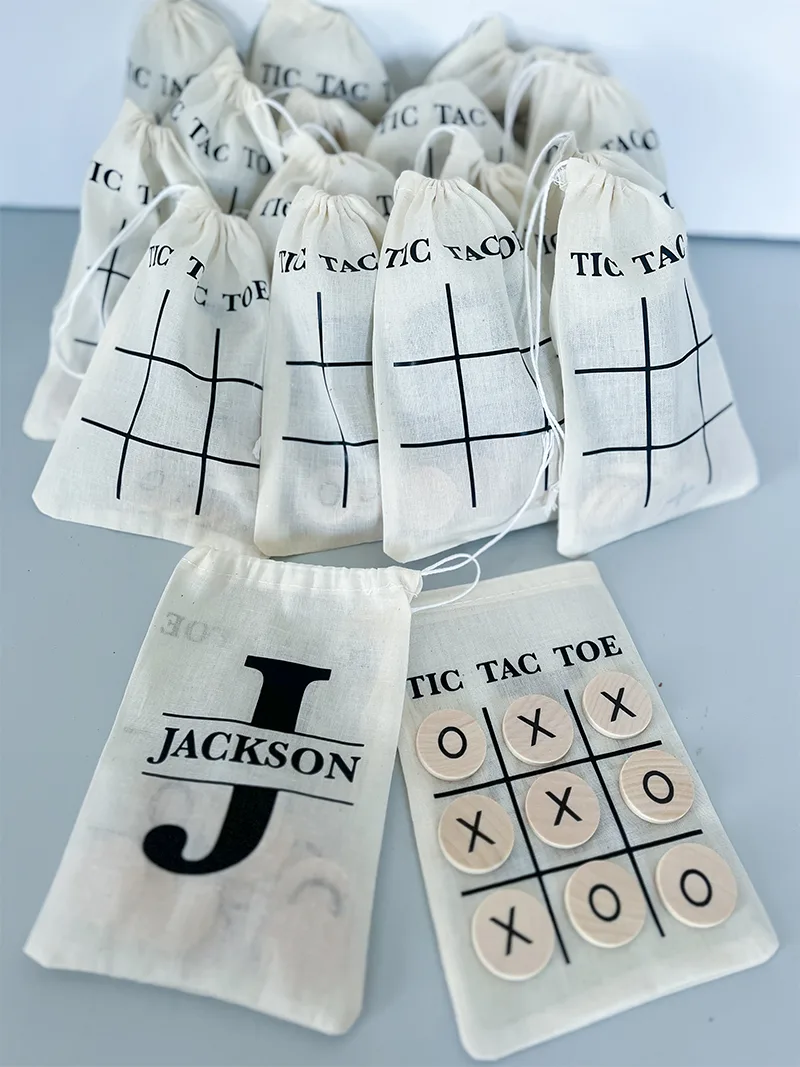 The HTVRONT auto heat press made this such an easy and enjoyable project to work on. The quality of this machine is excellent and I would highly recommend it to anyone in the market for a beautifully designed and efficient heat press machine.
It makes a wonderful companion to your Cricut or Silhouette machine and looks great in my craft room!
Thanks again to HTVRONT for sending me this heat press and stay tuned for more HTV projects!