With Father's Day right around the corner, you might be trying to think of a meaningful gift for your kids to give dad. Have them fill out this printable questionnaire for an easy homemade gift dad will love. Also be sure to check out the "All about my Grandpa" printable Father's Day gift.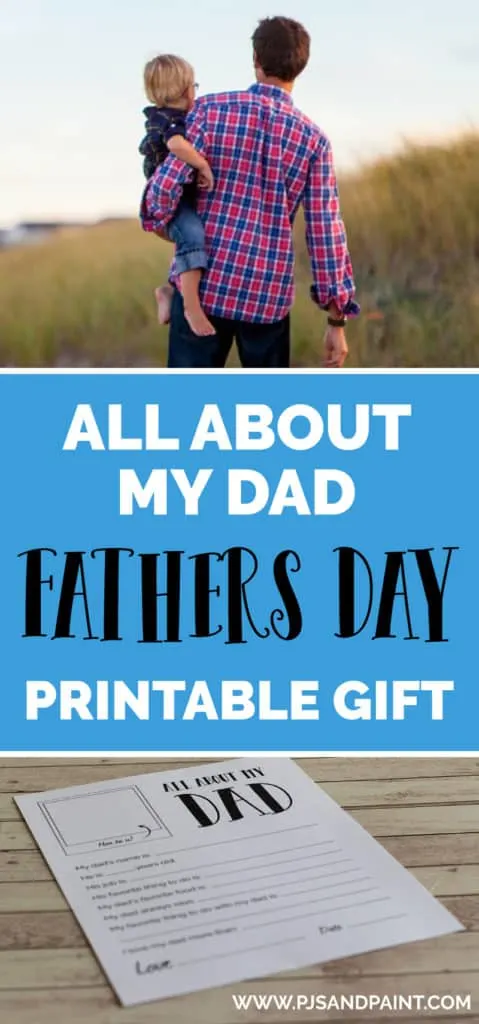 Disclaimer: This post contains Amazon affiliate links. That means that I may earn a small commission if you decide to make a purchase. This commission comes at no extra cost to you and helps keep Pjs and Paint up and running! For more information, feel free to read our affiliate disclosure.
I am determined to remember to have my kids fill out these All about my Dad questionnaires every year for my husband for Father's Day. I think it will be so cute to look back at their answers throughout the years and see how they changed.
Sometimes kids can come up with some really funny answers! We just recently filled out this year's Father's Day questionnaire an apparently my older son thinks his dad is 3 years old. And when I asked him what he loves daddy more than, he quickly said "MOMMY!" At least he is honest, right?!
Questions included on the questionnaire:
What is your dads name?
How old is your dad?
What is your dad's job?
What is your dad's favorite thing to do?
What is your dad's favorite food?
What is something your dad always says?
What is your favorite thing to do with your dad?
What do you love your dad more than?
And then a space to draw a picture of your dad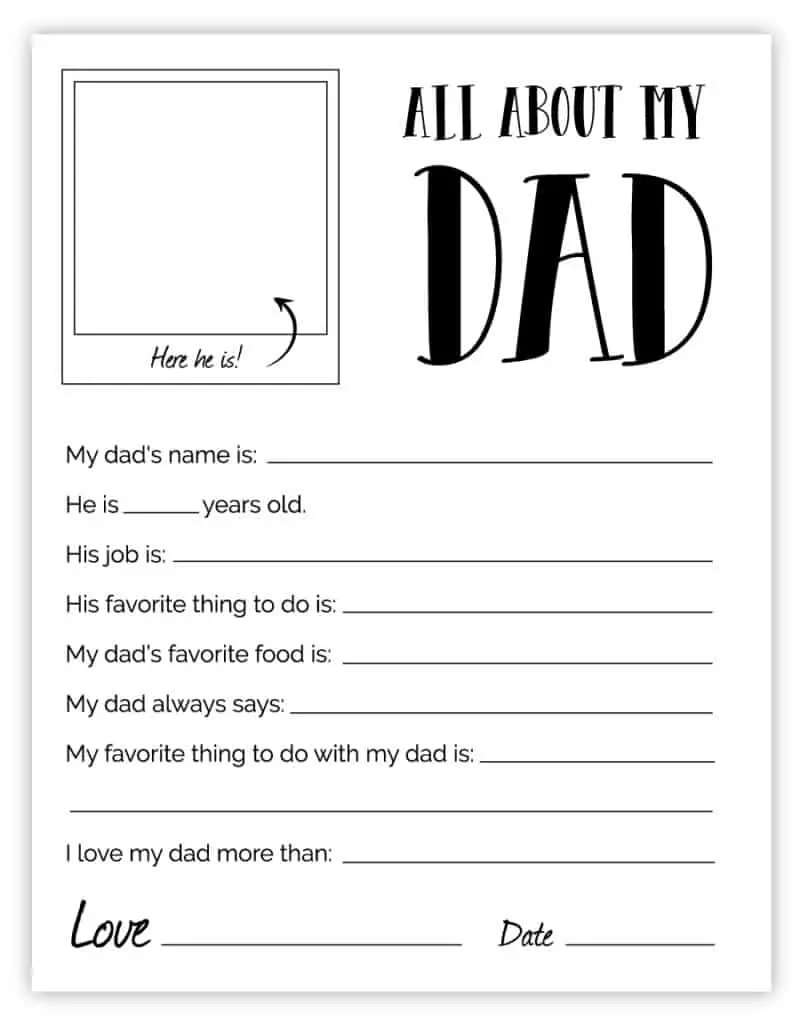 Download link is located at the bottom of this post.
Free Printable All About My Dad Questionnaire – Last Minute Father's Day Gift
The pdf is sized 8.5×11 inches. For best quality, I would recommend printing on white cardstock.
Have your child fill out the father's day questionnaire, or if they are too young to do it themselves, simply ask them the questions and write down their answers. Have them draw a picture of their dad or tape a photo of him to the page. This will be a father's day gift dad will keep forever!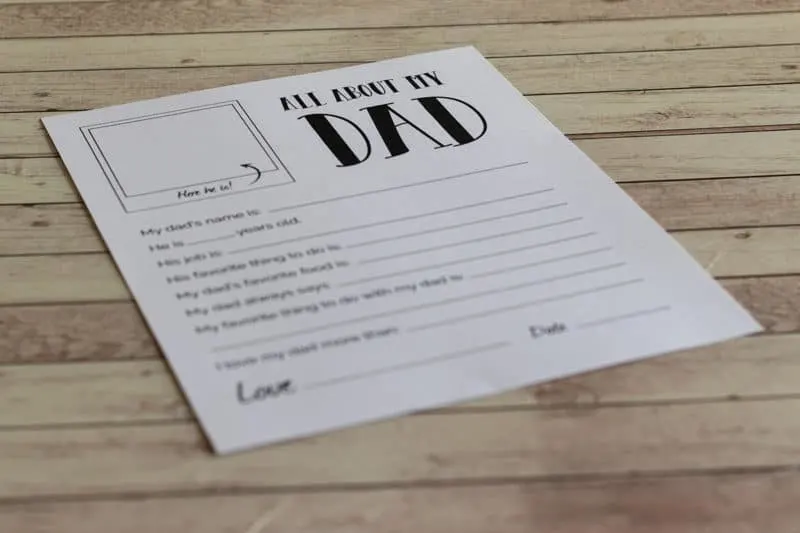 Download link is located at the bottom of this post.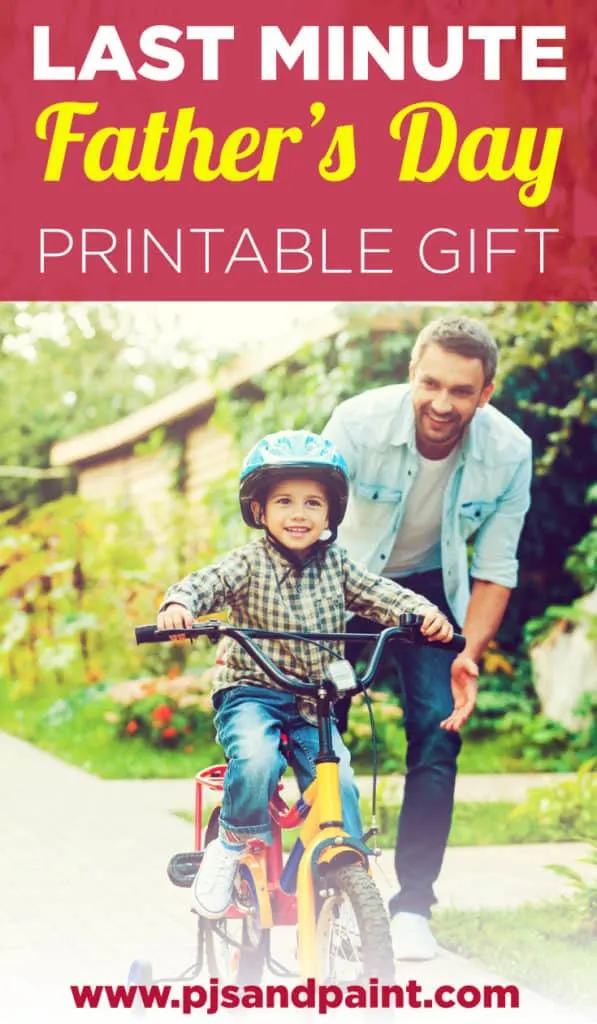 Download Link:
Download the All About my Dad Questionnaire.