I've always thought bubbles were such a great party favor for kid's parties. They're the kind of favors that will actually be enjoyed, rather than ending up in a junk drawer. I've designed free printable (and customizable!) bubble jar labels and matching thank you tags for extra bubble wands. Feel free to download and print as many as you'd like!
Disclaimer: This post contains Amazon affiliate links. That means at no extra cost to you, I may earn a small commission if you decide to make a purchase.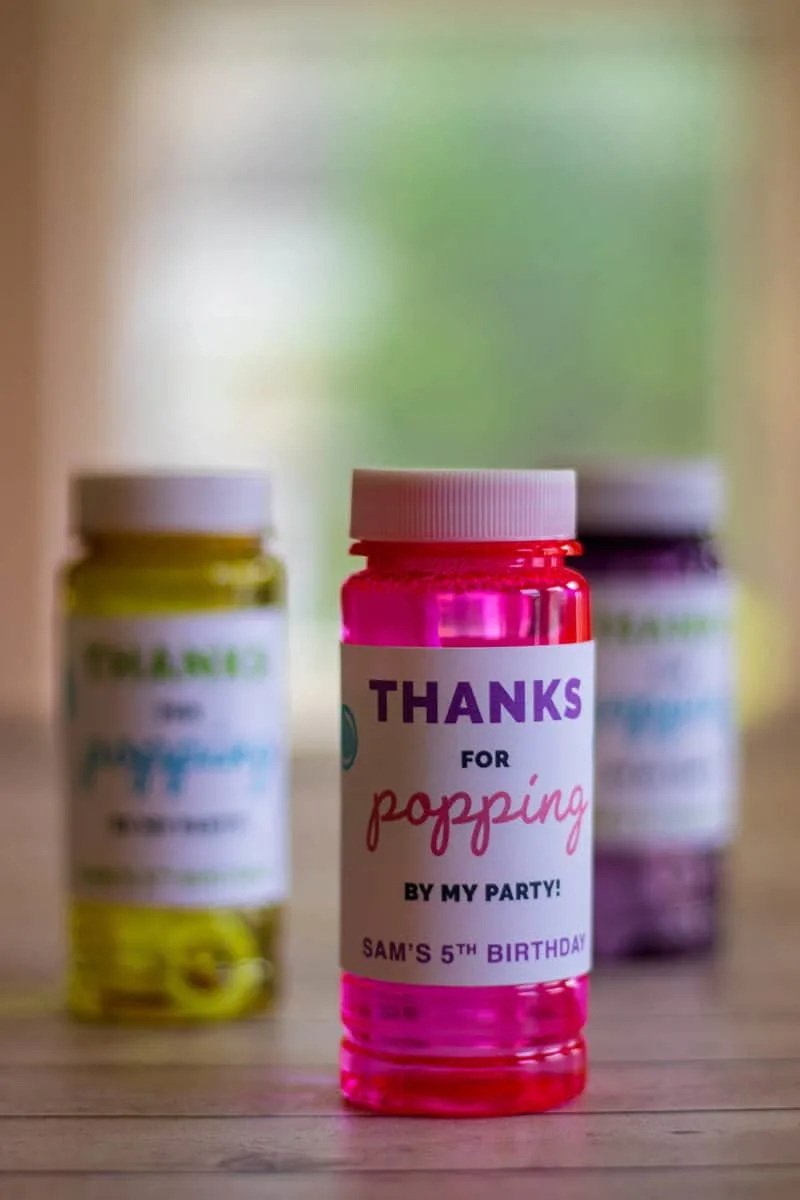 The label pdf is sized to fit an 8.5×11 inch piece of paper or cardstock. 4 will print per page. The designs are available in pink/purple and blue/green. The labels measure 6.5×2.5 inches and are best suited for 4oz containers of bubbles. (You can buy 4oz bubbles in bulk on Amazon here).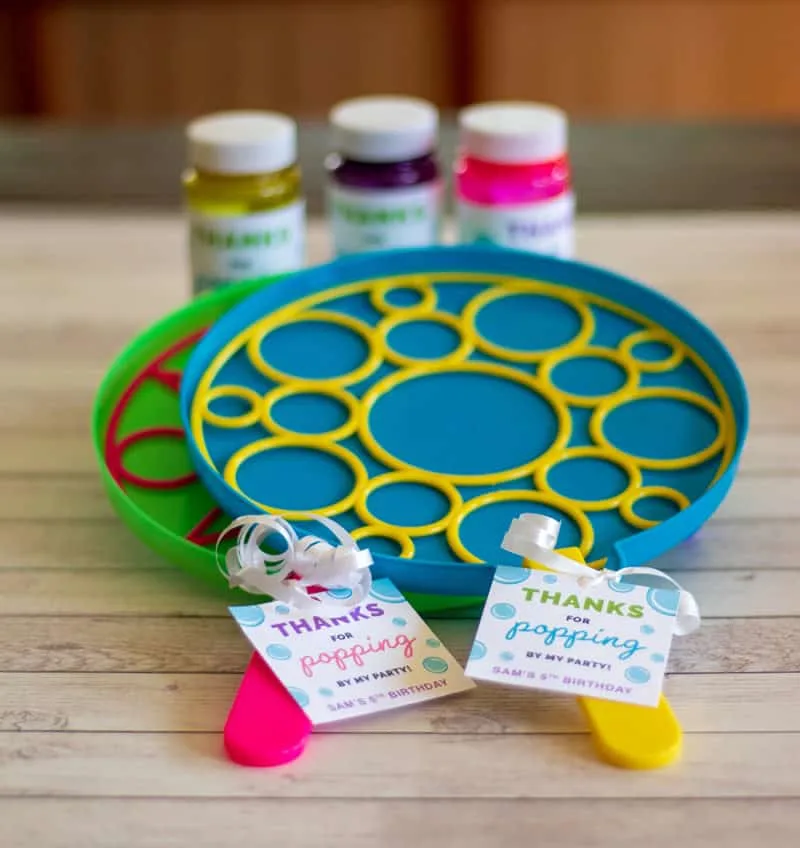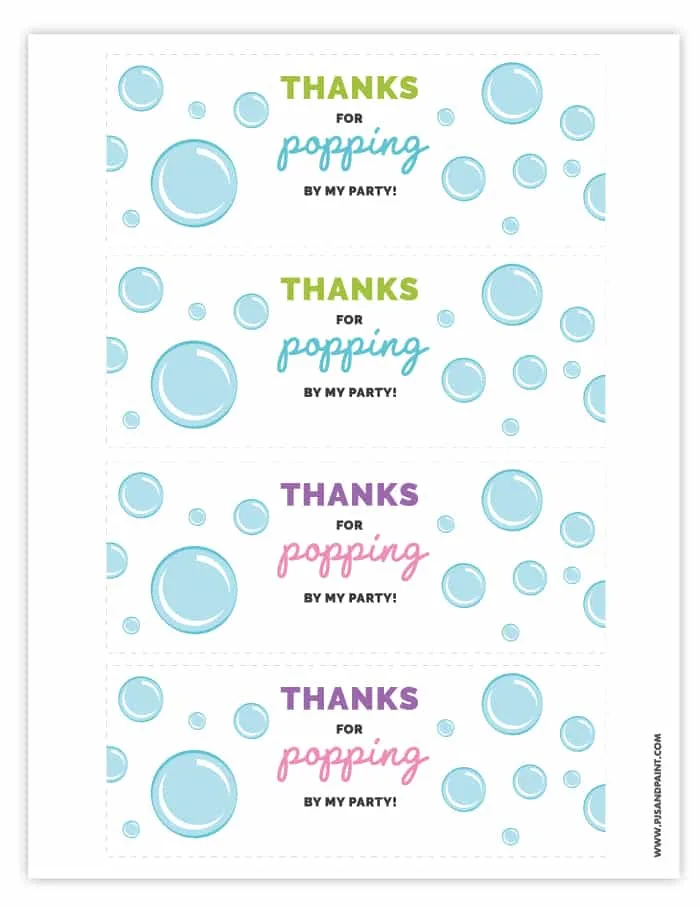 Download Labels Here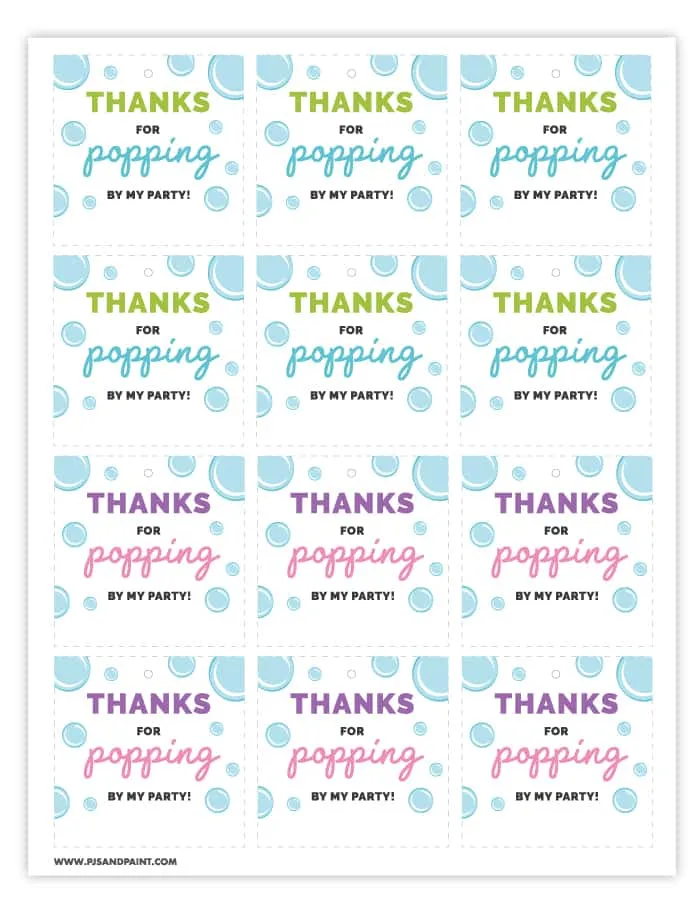 Download Tags Here
After you download the pdf, open it up in Adobe Acrobat. Here, you should see blue text fields. This is where you can enter your personalized text.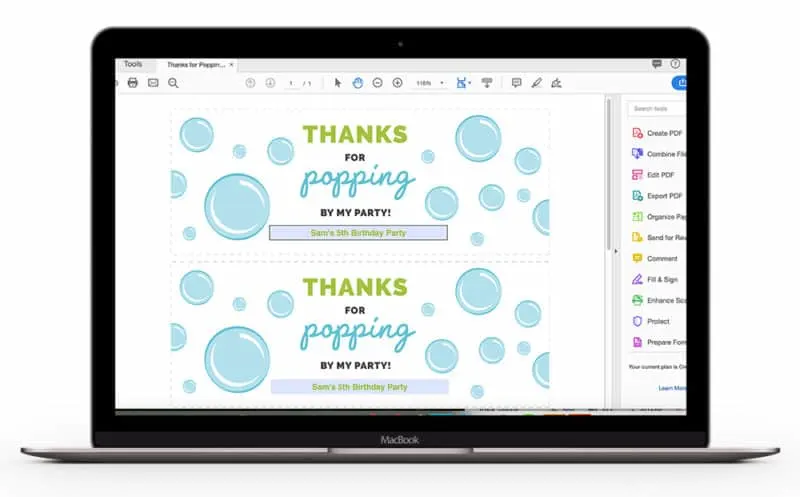 While the text will appear to be highlighted in blue, only your text will print.
Cut out the labels along the guidelines. I use this paper cutter to ensure all my lines are straight.
After you cut them out, all you need to do is tape them to the bubble containers.
While the bubble containers do come with little wands, I thought it'd be nice to add a little extra to the party favor, so I included larger bubble wands as well.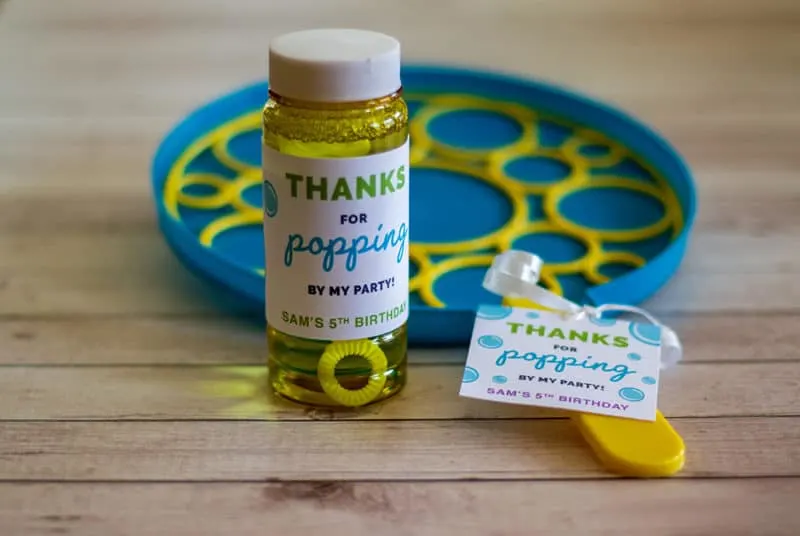 Each thank you tag measures 2.5×2.5 inches and will print 12 tags per 8.5×11 page. The designs match the labels and are available in both pink/purple and blue/green.
They are editable the same way as the labels as well. Perfect for a matching set!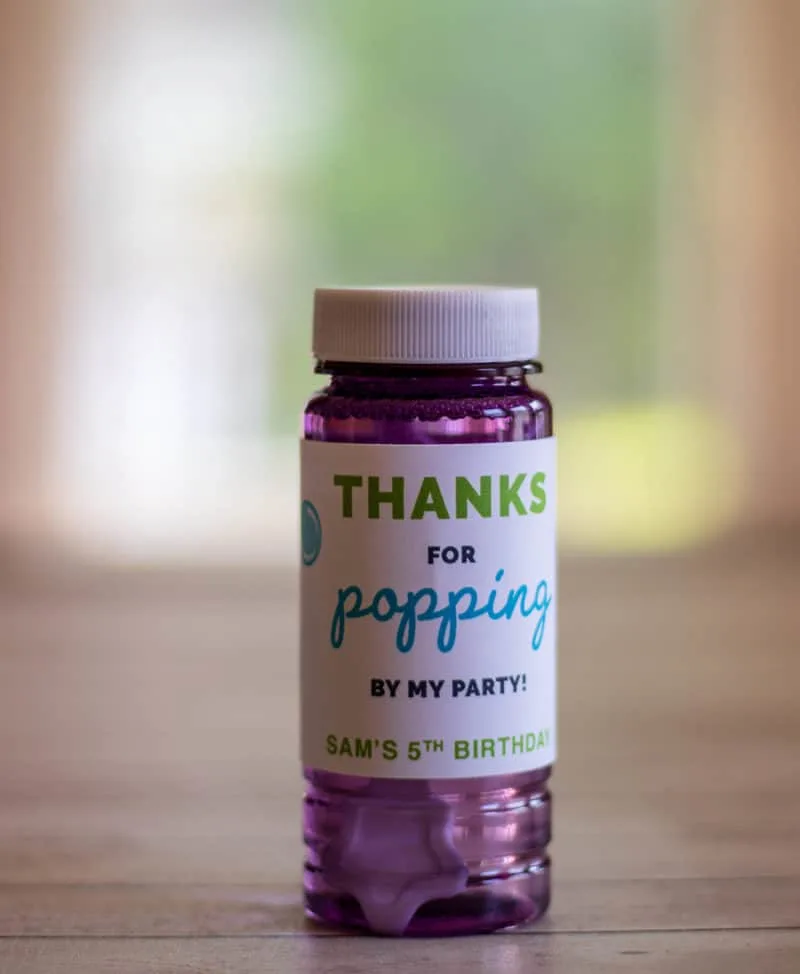 After personalizing, printing and cutting the square labels out, use a hole punch to create a hole at the top of the label and tie to the bubble wands with ribbon. I used bright white cardstock to print mine on.
And there you have some super simple, affordable and great looking favors for your next party!