Last Updated on
Today, I've put together this chocolate chip cookie mix in a mason jar. These jars make great favors for weddings, baby showers, bridal showers, holidays, birthday parties and more! The jar includes perfectly portioned dry ingredients. All your recipient needs to do is add the wet ingredients (butter, eggs and vanilla extract) and bake! The instructions below are to create chocolate chip cookie mix. Check out this post for a tutorial on how to fill with Christmas M&M cookie mix.
Typically when I see these types of cookie mix in a jar recipes, they call for quart size mason jars. While these can be great for single gifts, I thought they were pretty large for handing out as favors to a larger group of guests at a shower or wedding. I set out to find the perfect cookie recipe that would fit a pint size jar, and after some trial and error (and a lot of taste testing!) I finally came up with a recipe that perfectly fits a pint size jar and creates the tastiest, soft baked chocolate chip cookies. Here's how to put these jars together.
Disclaimer: This post contains affiliate links. This means that at no cost to you, I may earn a small commission if you decide to purchase though one of my links.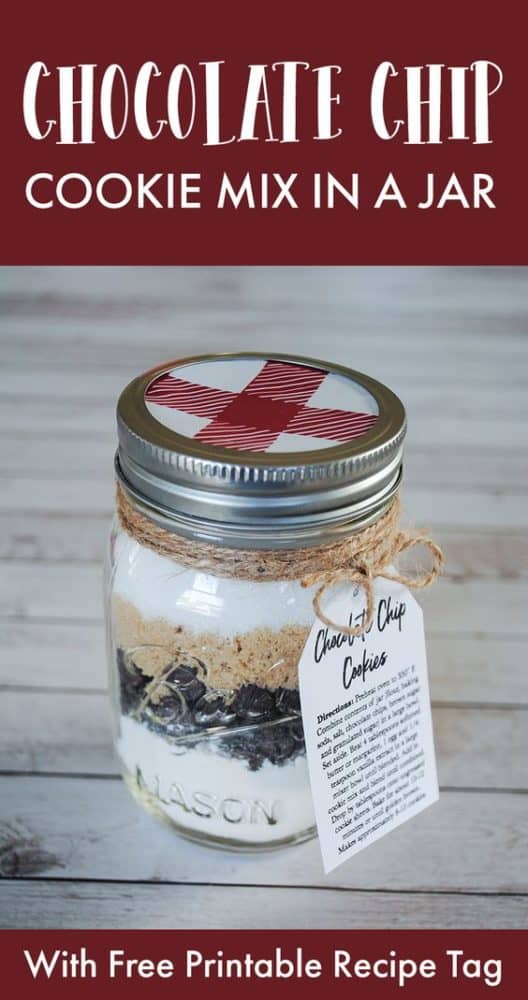 Supplies needed to assemble one jar: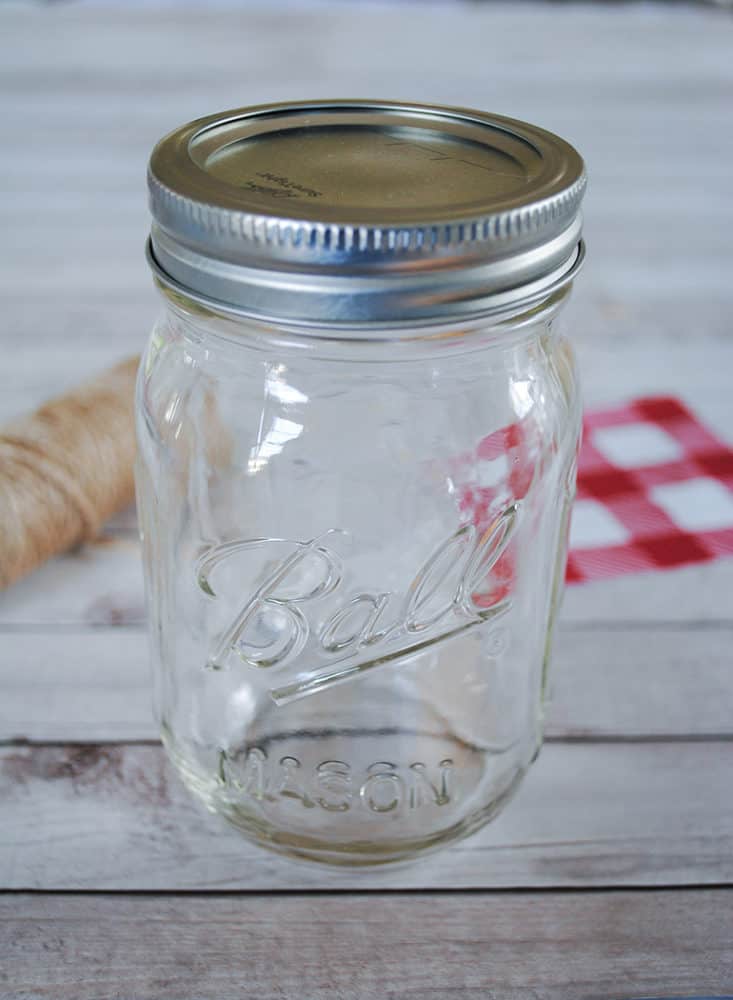 First, I'd recommend washing out your mason jar with soap and water. Just make sure to dry the inside really well, or the ingredients will stick to the edges.
Next, combine 3/4 cup flour, 1/4 teaspoon baking soda and 1/4 teaspoon salt in a mixing bowl and set aside.
Pour flour/baking soda/salt mixture into your pint size glass jar. Gently pat the bottom of the jar with your hand to make sure the flour mixture is level.
Add 1/2 cup chocolate chips to the jar on top of the flour mixture.
Then add 1/4 cup packed brown sugar as the next layer.
Finally, measure out 1/3 cup granulated sugar and add to the top.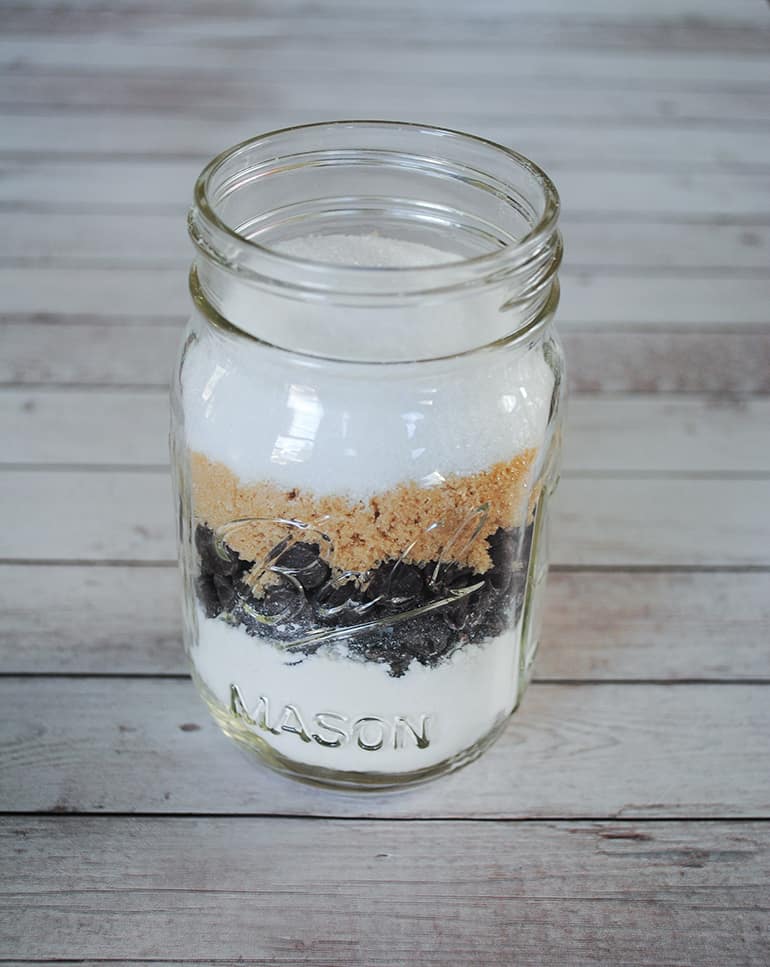 Note: This next part is completely optional, if you want to keep the metal mason jar lid as is, feel free to skip this step!
Cut a square of your decorative paper a little bit larger than the mason jar lid. I taped down the paper just to hold it in place. Cut off the excess paper so your inner lid looks like the below. It doesn't have to be perfect since the outer part of the lid will be covering the edges.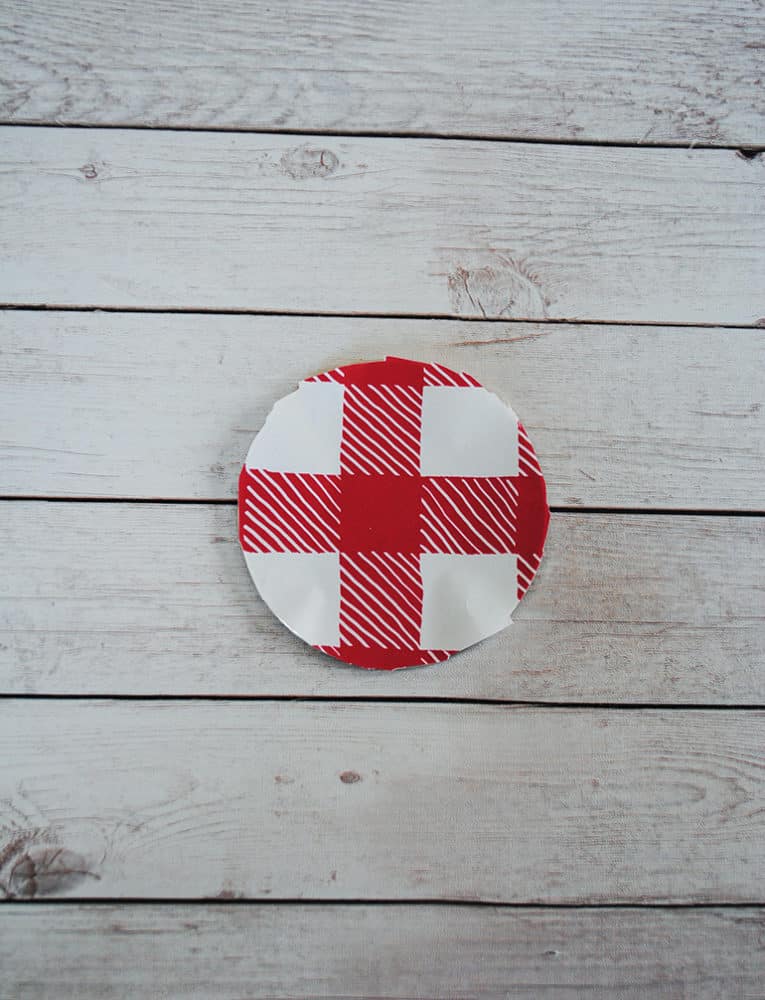 Screw back on the jar lid tightly. Finally, tie a ribbon or twine around the top of the jar, leaving a bit extra hanging down to tie on the recipe tag.
Download and print the free recipe tags here!