This free printable Christmas placemat is a great way to keep kids entertained before or during Christmas dinner.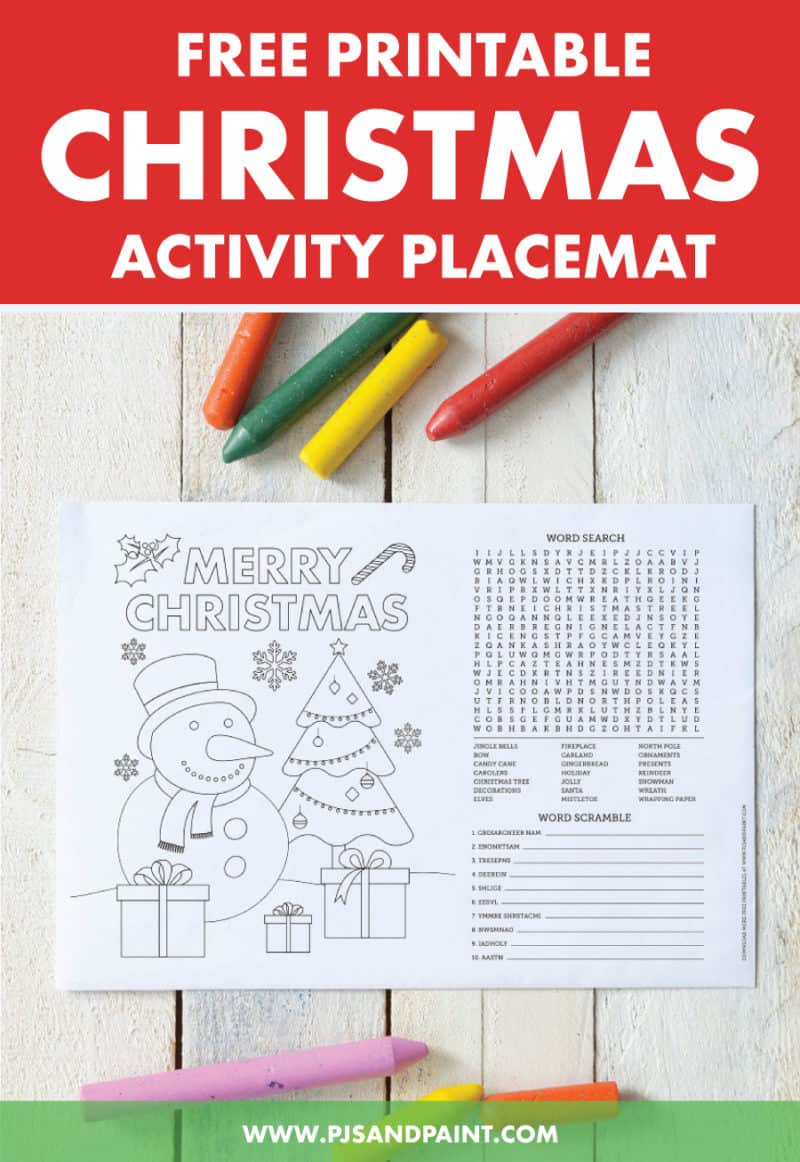 Disclaimer: This post contains Amazon affiliate links. This means that at no cost to you, I may earn a small commission if you decide to make a purchase.
Print out a placemat for each child that will be attending your Christmas dinner or holiday party. You can keep a few cups of markers or crayons on the table and everyone will have a blast!
These placemats are available in two different sizes. You can use a standard 8.5×11 inch piece of paper or if you'd prefer a larger placemat you can download the 11×17 inch version. Click here to view 11×17 inch paper on Amazon.
Each placemat includes a word search, a word scramble and a large coloring section.
Christmas Placemat for Kids | Free Printable Activity and Coloring Page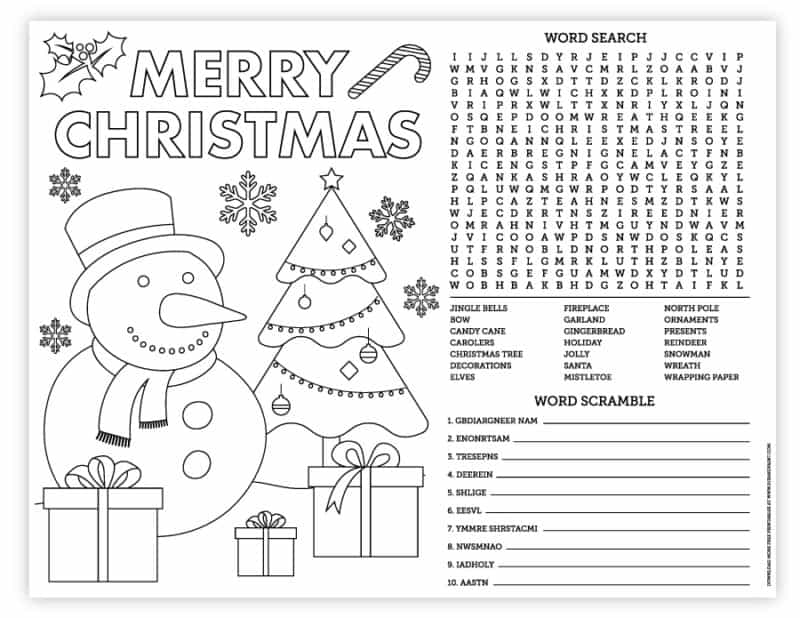 Download 8.5×11 inch placemat here.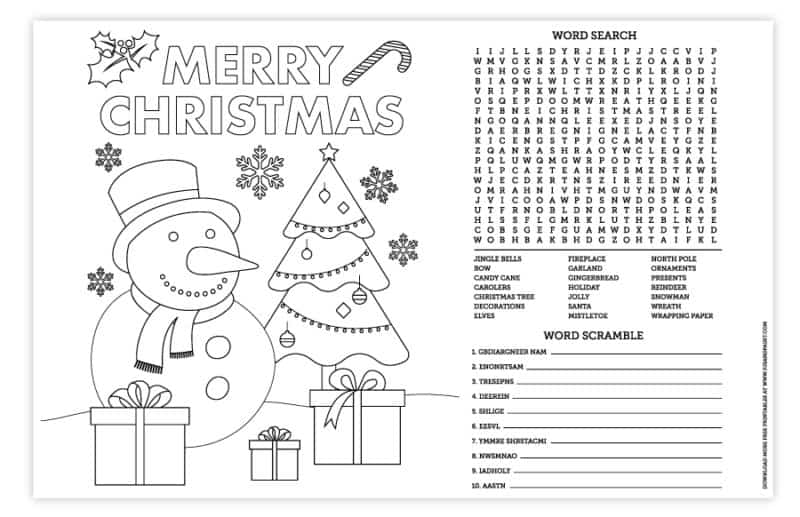 Download 11×17 inch placemat here.
I would highly recommend these ultra-clean washable markers. When "artwork" inevitably ends up on the walls, doors, furniture and windows, you'll be so glad you opted for the ultra-clean markers. I know from experience!

Crayola also makes ultra-clean washable crayons also. These also very easily come off walls… also know from experience!
And just so you're prepared for any messes at your holiday party, I'd recommend stocking up on some magic erasers also!
Merry Christmas!
Be sure to check out the other free printable Christmas activities: