This free printable back to school word scramble game features 10 education themed words to try and unscramble. It is a great game for classrooms, back to school parties and more!

Disclaimer: This post contains Amazon affiliate links. This means that at no additional cost to you, I may earn a small commission if you decide to make a purchase. For more information, please feel free to read the affiliate disclosure on our privacy policy page.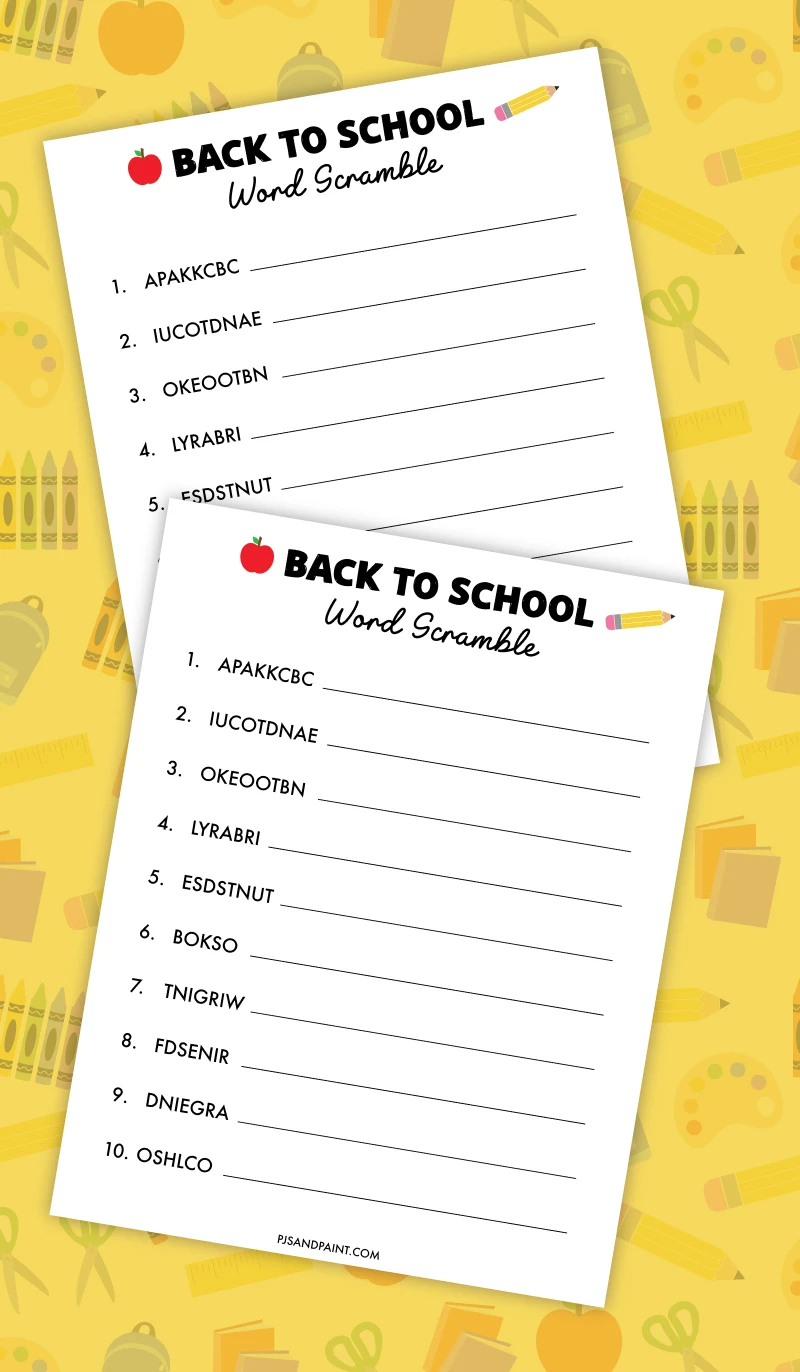 Free Printable Back to School Word Scramble Game
This game was designed to be printed onto a standard 8.5×11 inch piece of paper or cardstock. One game will print per page.
Please feel free to download and print as many copies of the word scramble game as you need. However, please do not edit or redistribute the files in any way. This activity was created for personal or classroom use only.
Here are a couple of ways that you can make the word scramble game more competitive.
Whether you are playing this in a classroom with a large group of people, or just want more of a challenge, try out a few of these fun ways to add competition to the activity.
Set a timer
Start by setting a timer for a 5 minute duration. Each player has to try and unscramble as many of the words as they can before time is up. Whichever player has solved the most words at the end of the game, wins!
Race against time
In this version of the game, each player will be given the word scramble page face down on a table. After someone says "GO," everyone will quickly turn their page over and begin trying to unscramble words as quickly as they can. Whichever player unscramble all of the words first, wins!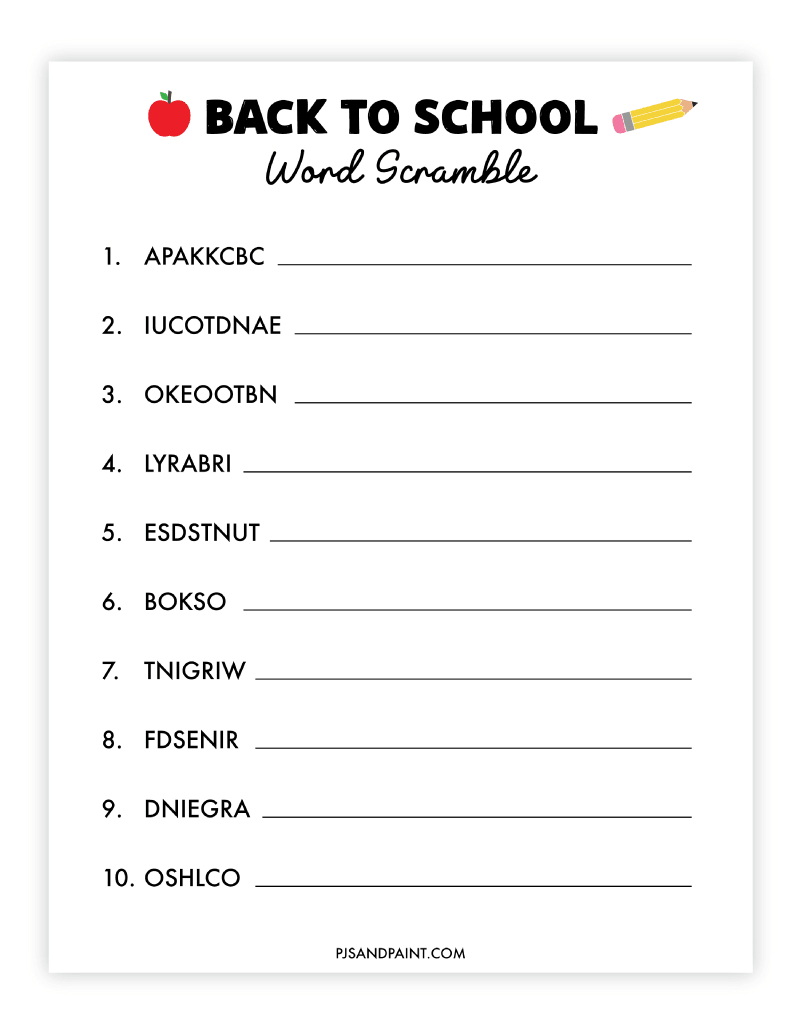 If you enjoyed this game you might also like to check out some of our other fun free printable back to school themed activities and games below:

Download Link:
Download the back to school word scramble.
Answer key:
1. Backpack
2. Education
3. Notebook
4. Library
5. Students
6. Books
7. Writing
8. Friends
9. Reading
10. School