Let's be honest, it's not always easy to get your kids to do their chores and participate in helping out with the household work. But not only do them helping out, make things easier on you, but it also begins to instill a sense of responsibility and work ethic. These are extremely important qualities that will follow them all the way through adulthood.
One way to get your kids a little more excited to complete their chores is by having a printable chore chart in your house. Being able to see a visual representation of what they need to accomplish makes completing their chores not seem like such a daunting task. It can also be fun to check off each chore as it gets done and have a proud moment at the end of each day, seeing all those check marks!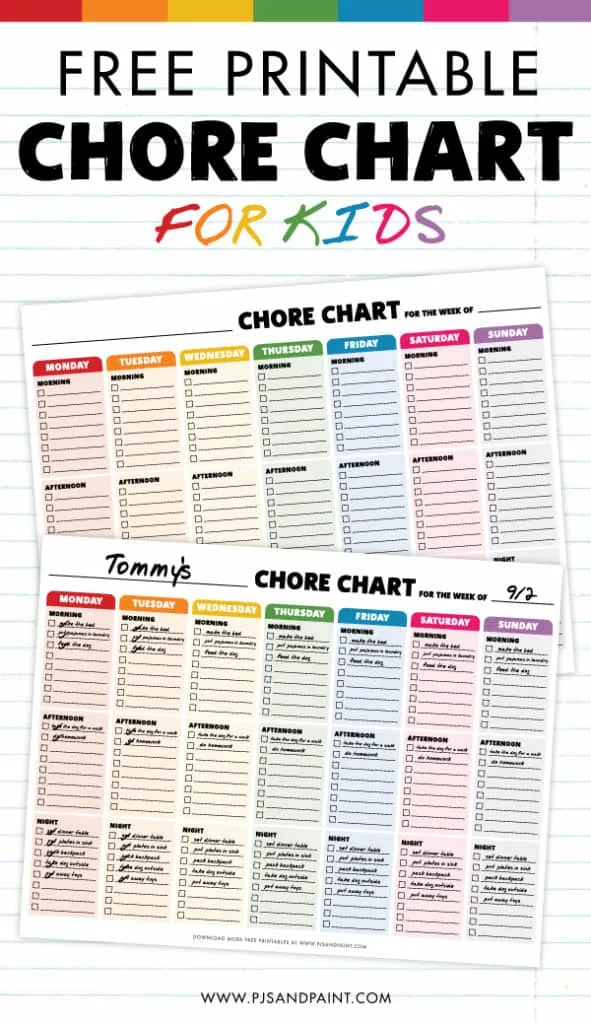 Disclaimer: This post contains Amazon affiliate links. This means that at no cost to you, I may earn a small commission if you decide to make a purchase.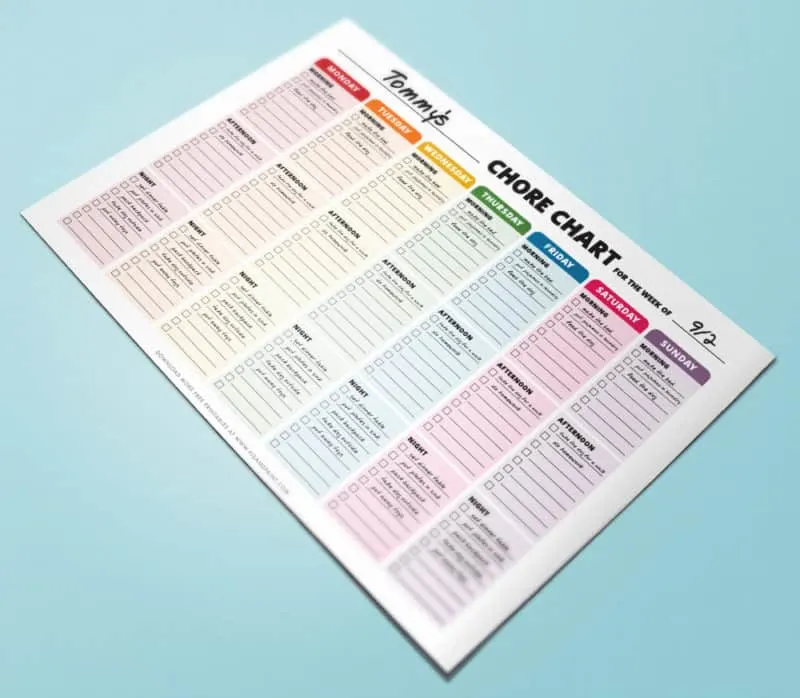 I've created this colorful printable chore chart sized to fit a standard 8.5×11 inch piece of paper. Hang it on your fridge, on a bulletin board, or anywhere else in your home that is easily accessible to the kids.
There is space up at the top to fill in your child's name, along with a "week of" date space. The 7 columns are divided up into morning, afternoon and nighttime chores.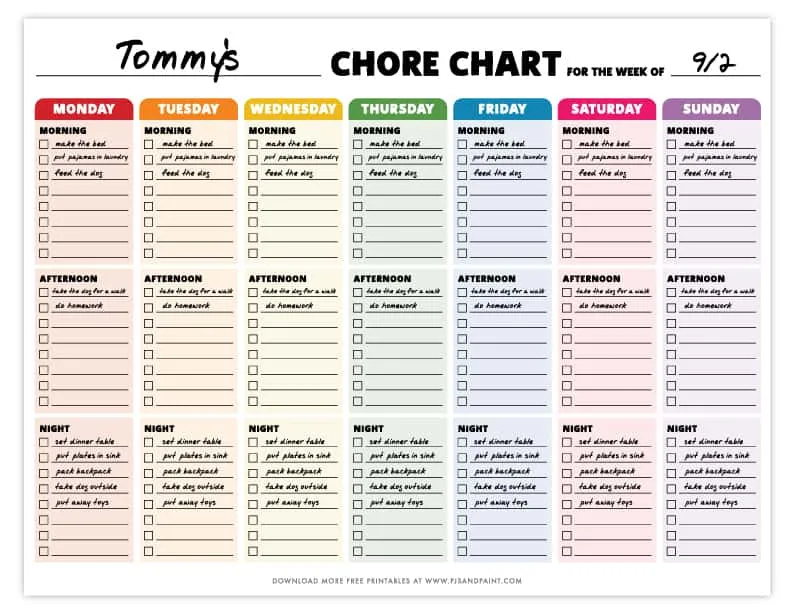 How to make the printable chore chart reusable:
An easy way to save some paper is to turn this printable into a reusable chore chart. You can purchase dry erase pockets and place the paper inside. If the chores remain the same each week, you can hand write on the chore chart and use the dry erase pocket for your kids to check off each task. If the chores change each week, you can place the blank chore chart inside the dry erase pocket and write the tasks directly on the dry erase surface. This product from Amazon comes with 12 reusable dry erase pockets and 12 pens as well; in a variety of fun colors. Check it out here!