This free printable road template is perfect for some fun creative and imaginative play. There are tons of different ways you can set them up and endless storylines you can create with them. The roads are great for kids of all ages and can be easily packed up and played on the go.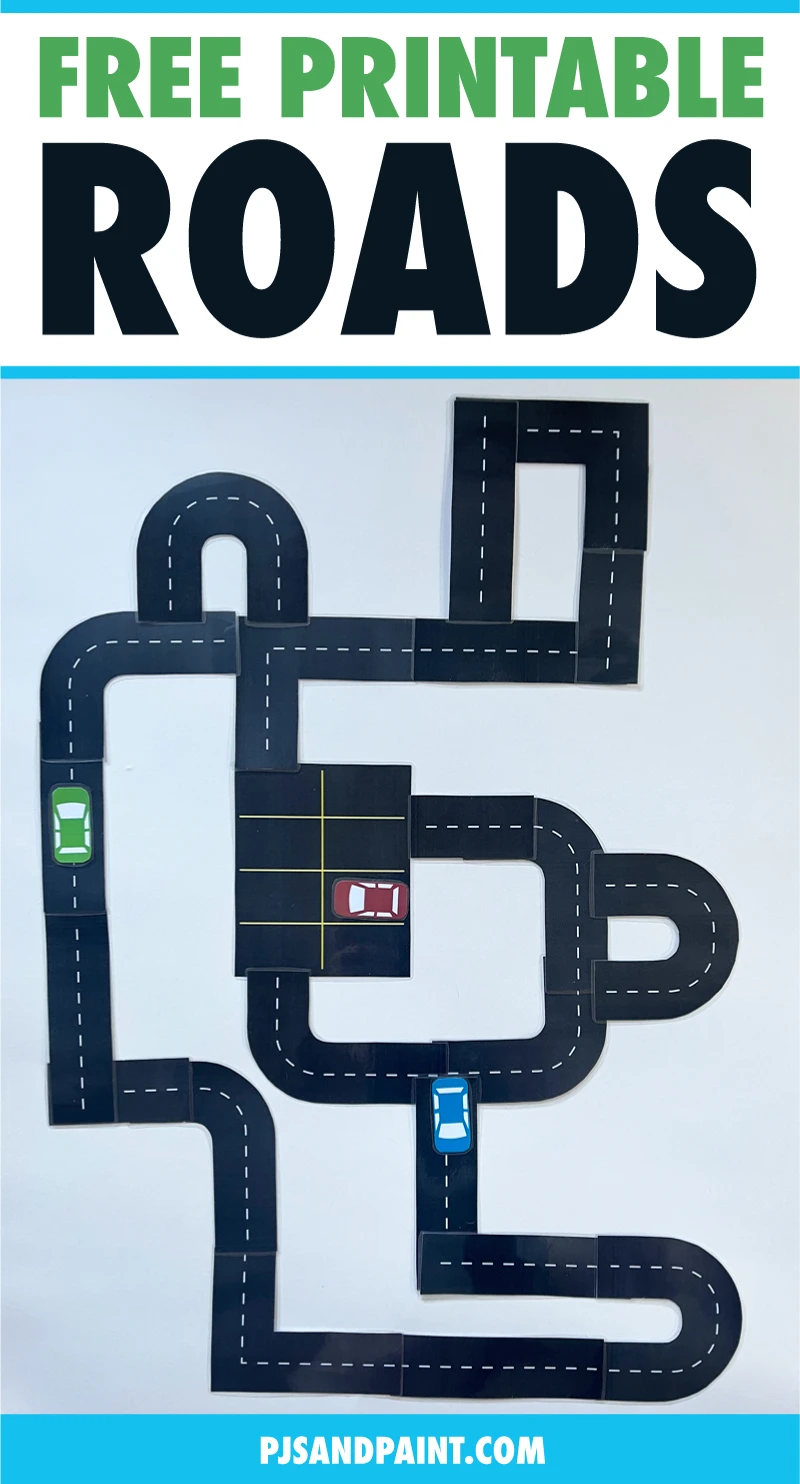 Disclaimer: This post may contain Amazon affiliate links. This means that at no additional cost to you, I may earn a small commission if you decide to make a purchase. For more information, please feel free to read the affiliate disclosure on our privacy policy page.
Recently, at a restaurant with my kids I realized that I wanted to create some small activities that we could take on the go. Something that would easily fit in my bag and not be too much of a disturbance if played on a crowded table.
I came home and designed four different busy bag ideas. You can check out full post here: Free 4 Printable Busy Bags for Toddlers.
In that set, I created a small printable road set that could fit inside a ziplock bag. Once my kids started playing with it, I realized that it would be so much fun to add more roads to foster some more imaginative play.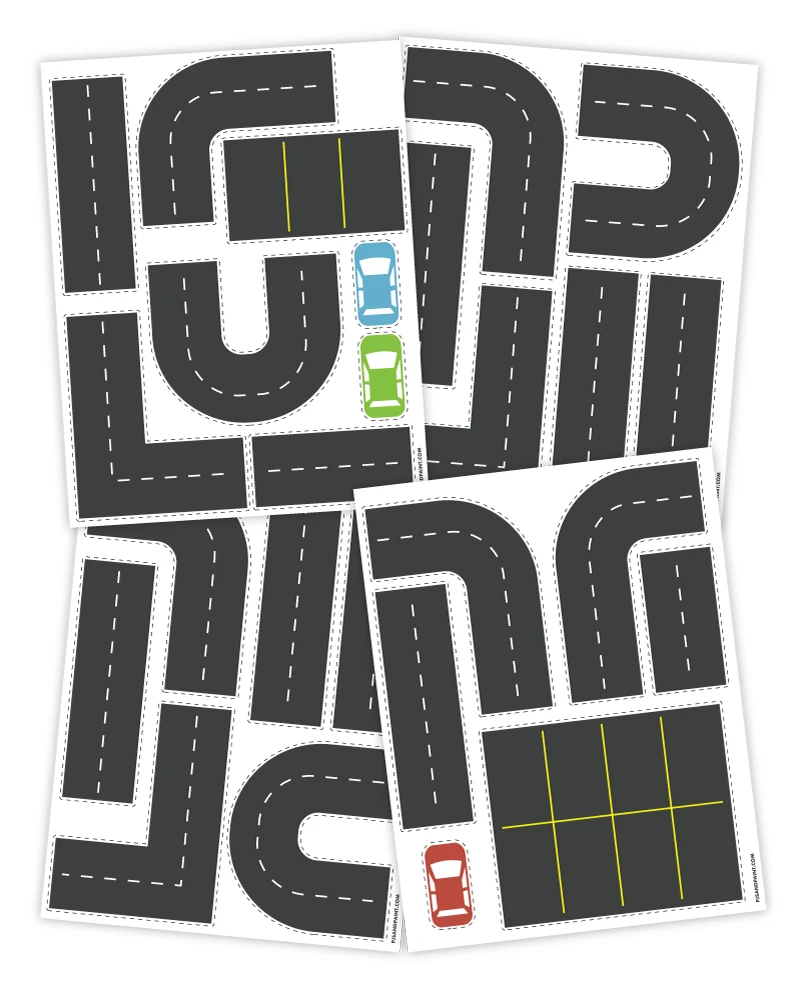 This free printable roads set includes quadruple the amount of roads and includes two parking lots and three cars! It is perfect for playing both on the floor or at a large table. The best part is that when your are done, you can simply but everything back into a sandwich sized ziplock bag and put it in a drawer or bag for next time.
And if you would like some extra fun, I also created an upgraded version that includes buildings, trees, houses, stop signs and more!
Supplies needed for the printable road:
Free printable template (the download link is located at the bottom of this post).
Scissors
Laminating machine (optional but highly recommended)
Ziplock bag for storage (also optional)
How to use the road template
First, print out the roads onto white cardstock. While you can use regular printer paper, I would very highly recommend printing them out onto cardstock to ensure their durability and longevity of play.
Next, cut out all of the pieces of road, cards and parking lots.
While laminating the road is optional, I would most definitely recommend it. This will make the pieces much more sturdy, long-lasting and also able to be cleaned should anything spill on them!
If you are laminating, I would suggest cutting out all of the pieces first, then placing onto laminating sheets and then cutting out again. It is double the cutting but I have found that the lamination holds much more strongly if you do it this way.
This is the laminating machine that I currently use and I definitely recommend it! I use it for tons of projects and everything I've made has held up really well.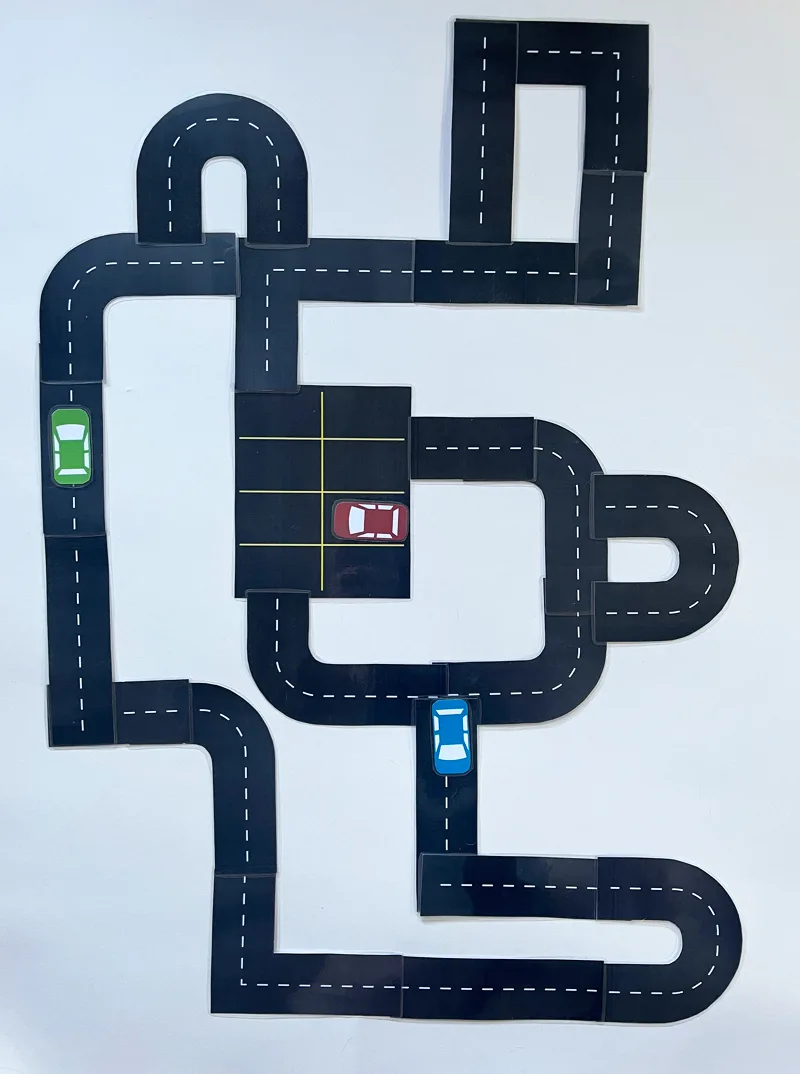 Free Printable Road Template
These roads have been designed to fit onto four pieces of 8.5×11 inch white cardstock. Please feel free to download and print out as many copies of the roads as you would like. (It might be fun to print a double set and have a HUGE road)! However, please do not edit or redistribute the files in any way. This printable was created for personal or classroom use only.
Add scenery to your road template to build a city!
As I mentioned earlier, I also created a super fun upgrade for these roads! Included in the full version is two full pages which include buildings, houses, trees, lakes, stop signs and so much more! Adding buildings and scenery to your road takes the level of imaginative play up a notch and allows for a ton of additional creativity. You can check out the full version here.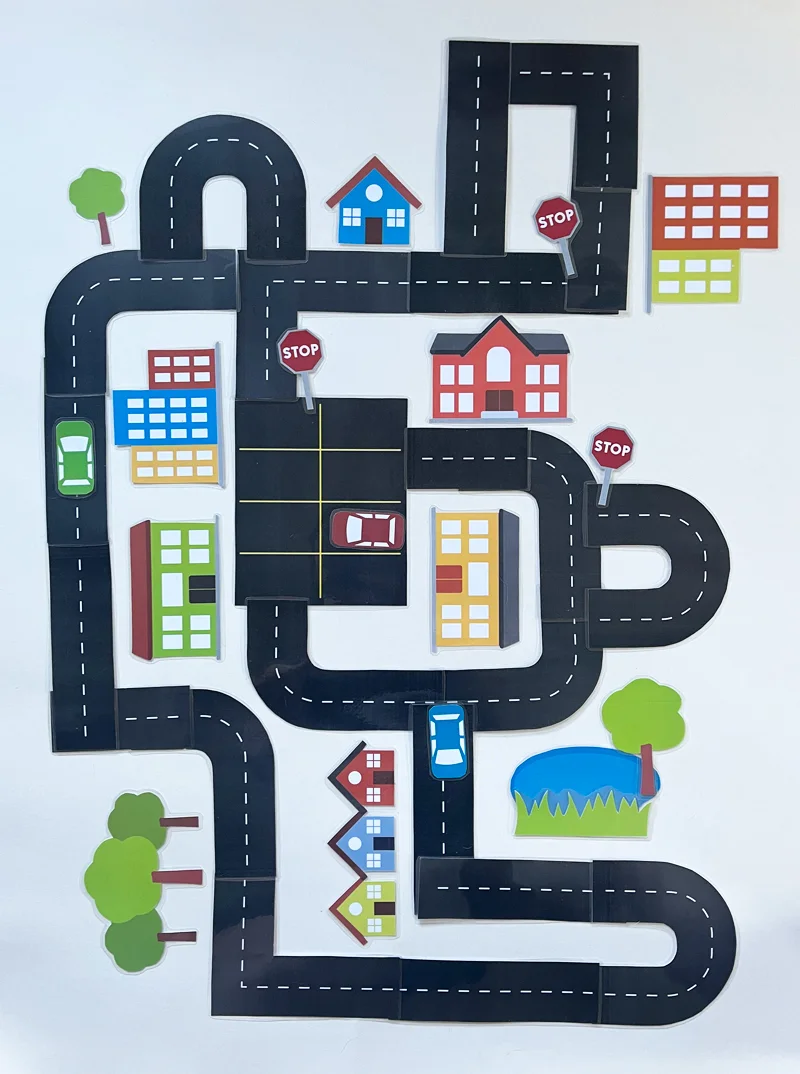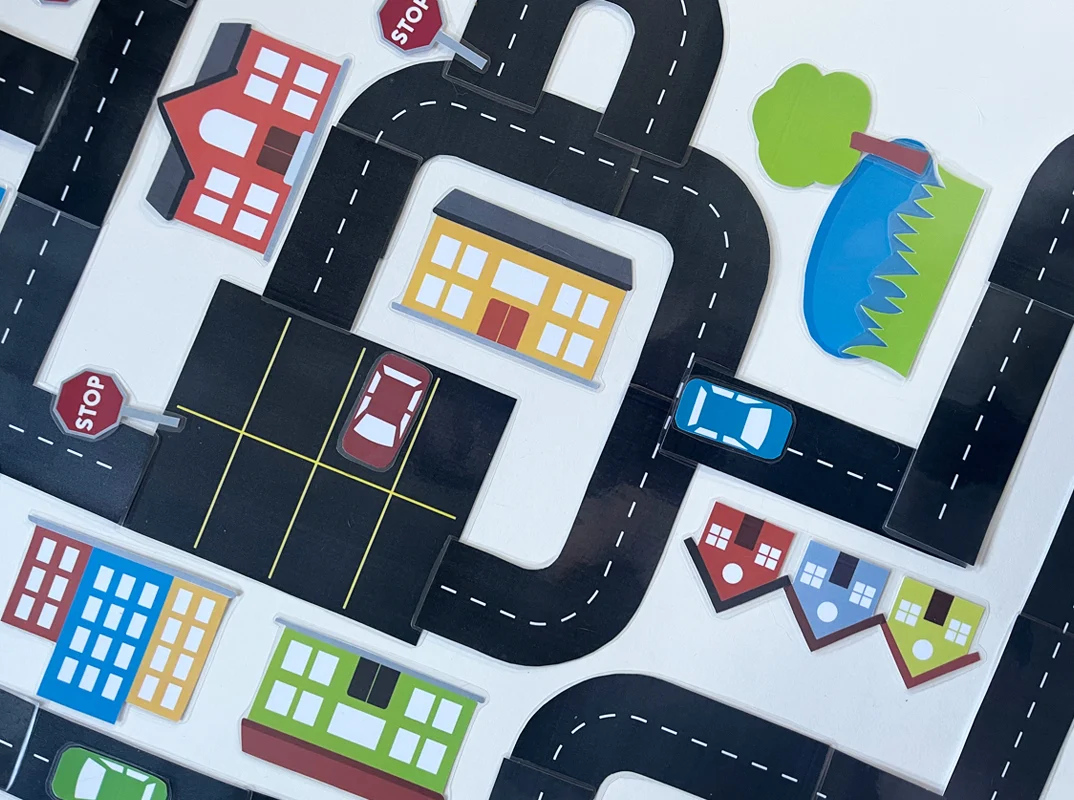 Download Links: