These four free printable busy bags for toddlers are perfect to keep in your bag for times you need something quick to entertain the kids. Whether you are waiting at a restaurant, a doctor's office or anywhere else, these busy bags are quick and easy to put together and tons of fun for the kids.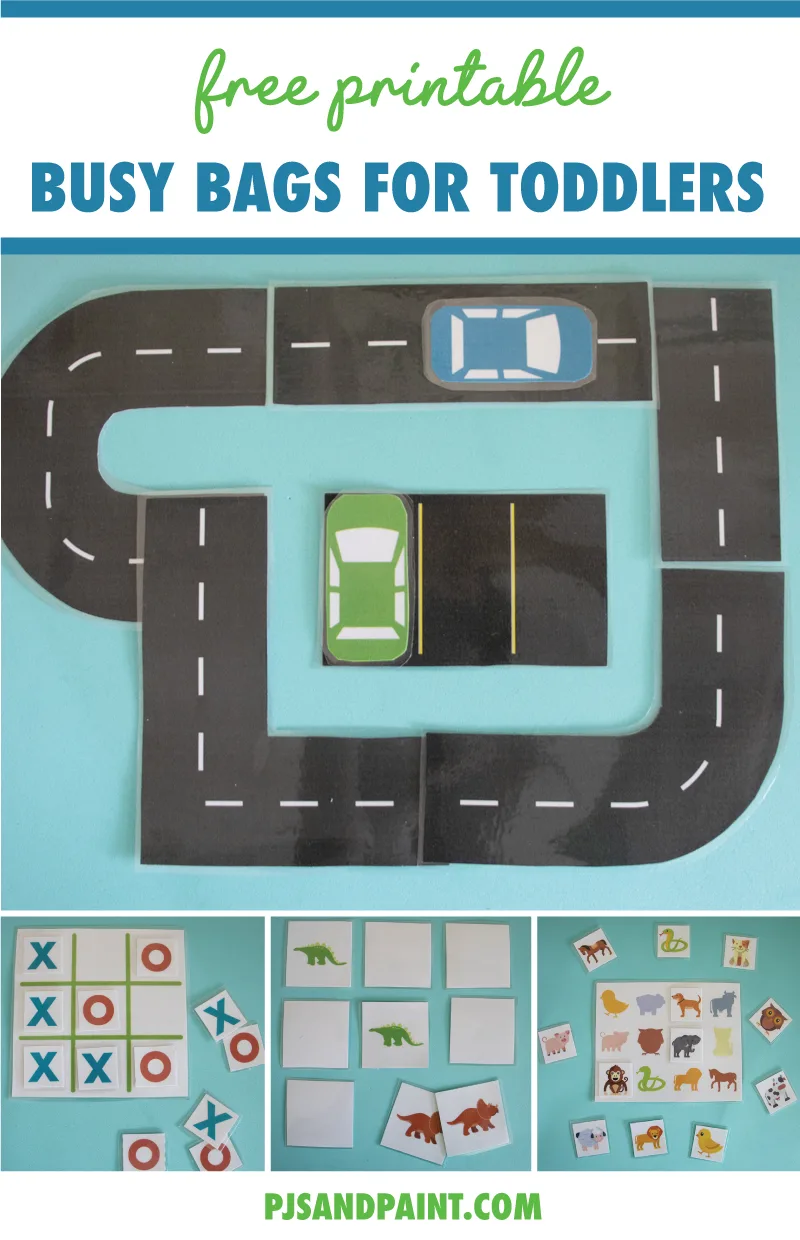 Disclaimer: This post may contain Amazon affiliate links. This means that at no additional cost to you, I may earn a small commission if you decide to make a purchase. For more information, please feel free to read the affiliate disclosure on our privacy policy page.
Lately, my husband and I have been trying to take our kids out to more restaurants. Whether by ourselves or with friends, going out more often has been a lot of fun.
However, waiting for our food to come can sometimes be tricky. The kids often have a hard time waiting and sitting still. I usually keep some blank paper and crayons in my bag or some small toys. But lately, I have been trying to up my diaper bag game and include some new fun activities to pack.
I decided that I would create a few free printables that make great busy bags for toddlers. The goal of these activities were to be fun for the kids and super easy for parents to make.
All you need to create these busy bags are printer paper, scissors and ziplock bags! No other supplies needed! Which means you can print them out minutes before you leave the house!
While this step is not necessary, I would definitely recommend laminating all of the busy bag pieces if you have the opportunity to. It will not only make the pieces more durable and long lasting but they will also be easy to clean if any food spills on them.
If you are interested in investing in a home lamination machine this is the laminator that I use and I absolutely love it. It is super easy to use and I seem to find any excuse to laminate things!
I have created four different busy bag printables great for a wide variety of ages. The pdf at the bottom of this post includes:
Build a Road Printable with two cars
Dinosaur Matching Game
Tic Tac Toe Game
Animal Matching Game
Instruction images for each game that can be attached to the front of each bag
Supplies needed to put together the busy bags:
Free printable pdf (the download link is located at the bottom of this post)
Scissors
Lamination Machine (Optional)
How to use the busy bags: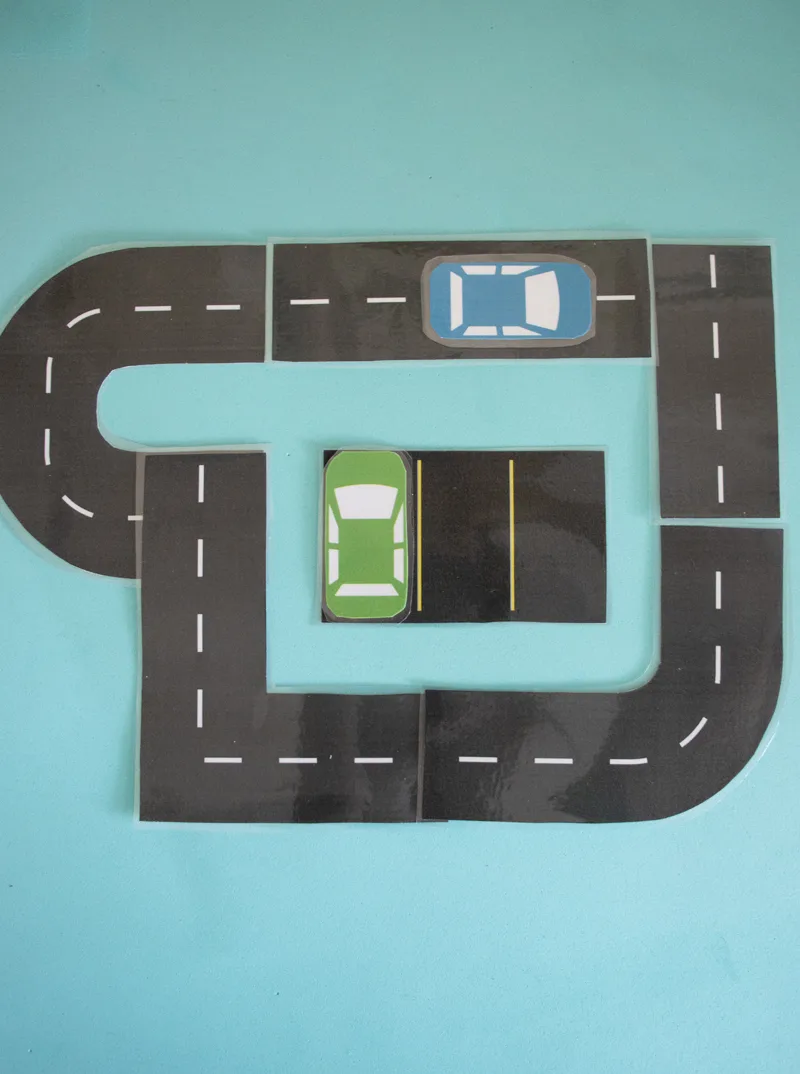 Build a Road.
Cut out all of the road pieces and two cars. Laminate if desired. One everything has been cut out, your child can work to build their own road! Next, use the blue and green cars to drive around the road. You can also swap out the printable cars for real toy cars for a fun alternative.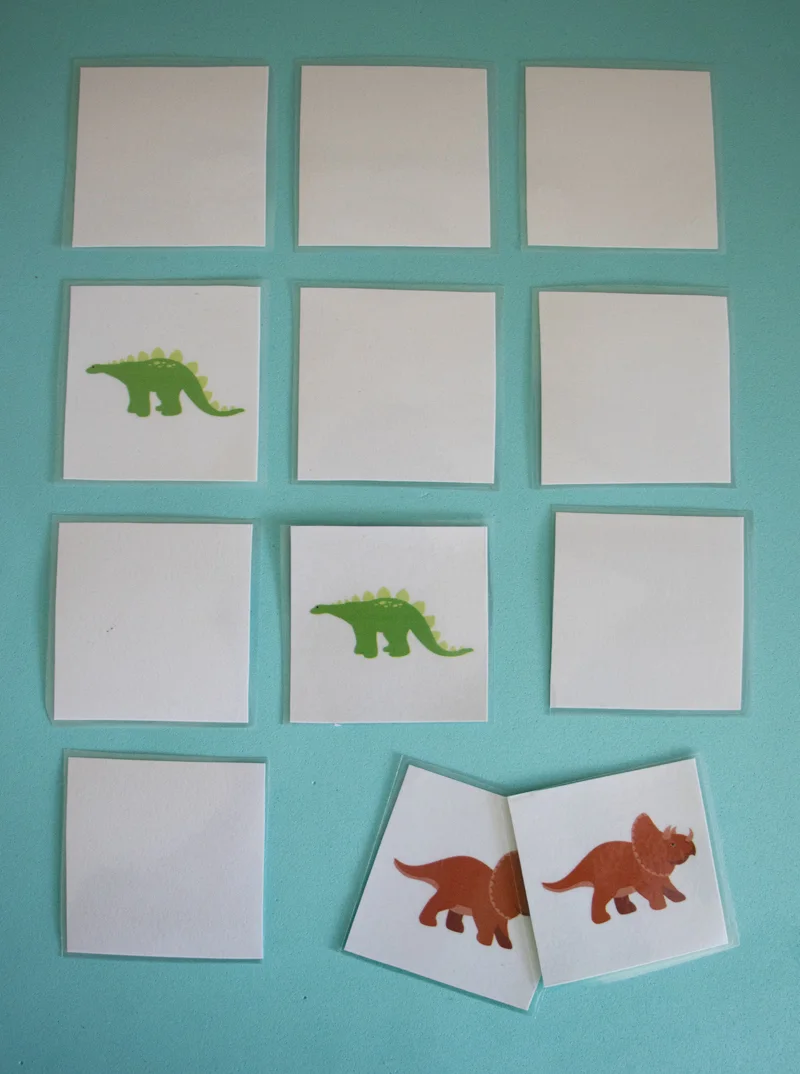 Dinosaur Matching Game.
Once all of the game pieces have been cut out, place them face down on a table. Choose two squares at a time and flip them over. If the dinosaurs do not match, flip both cards over. If they do match, place the cards in a pile off to the side. Continue until all of the pairs have been matched together.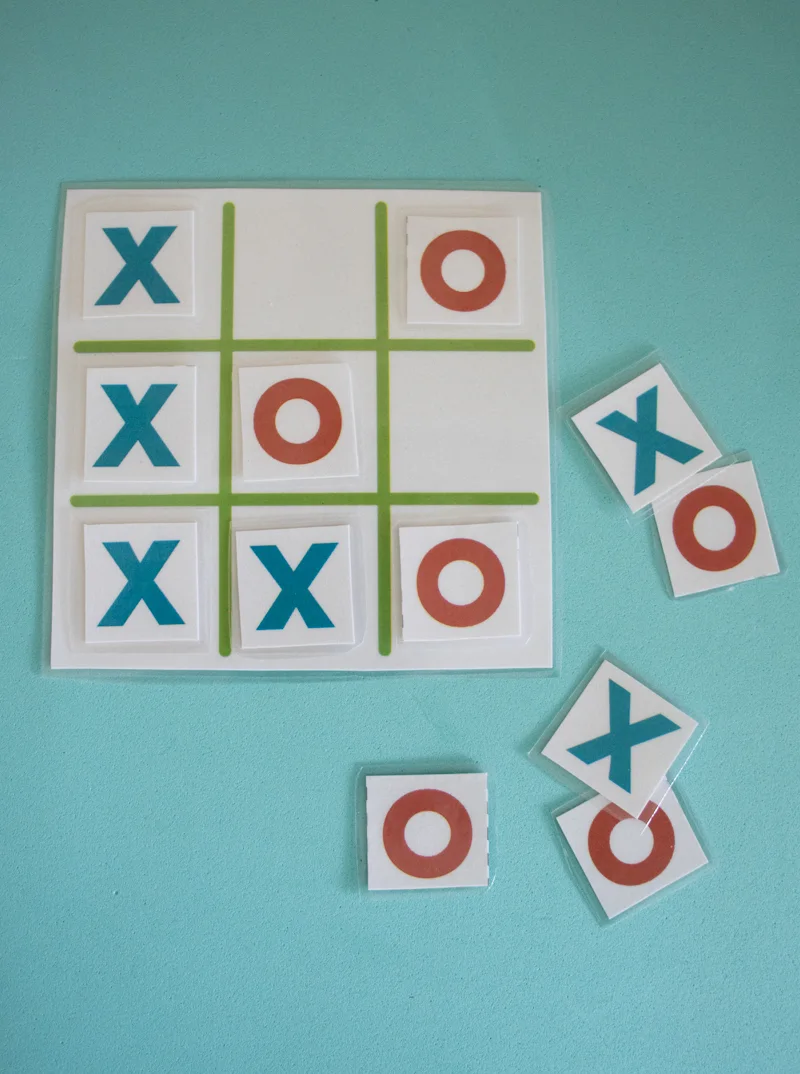 Tic Tac Toe Game.
Enjoy this classic reusable tic tac toe game without having pens and paper! Take turns places "X's" and "O's" onto the game board. The first person to get three in a row, wins!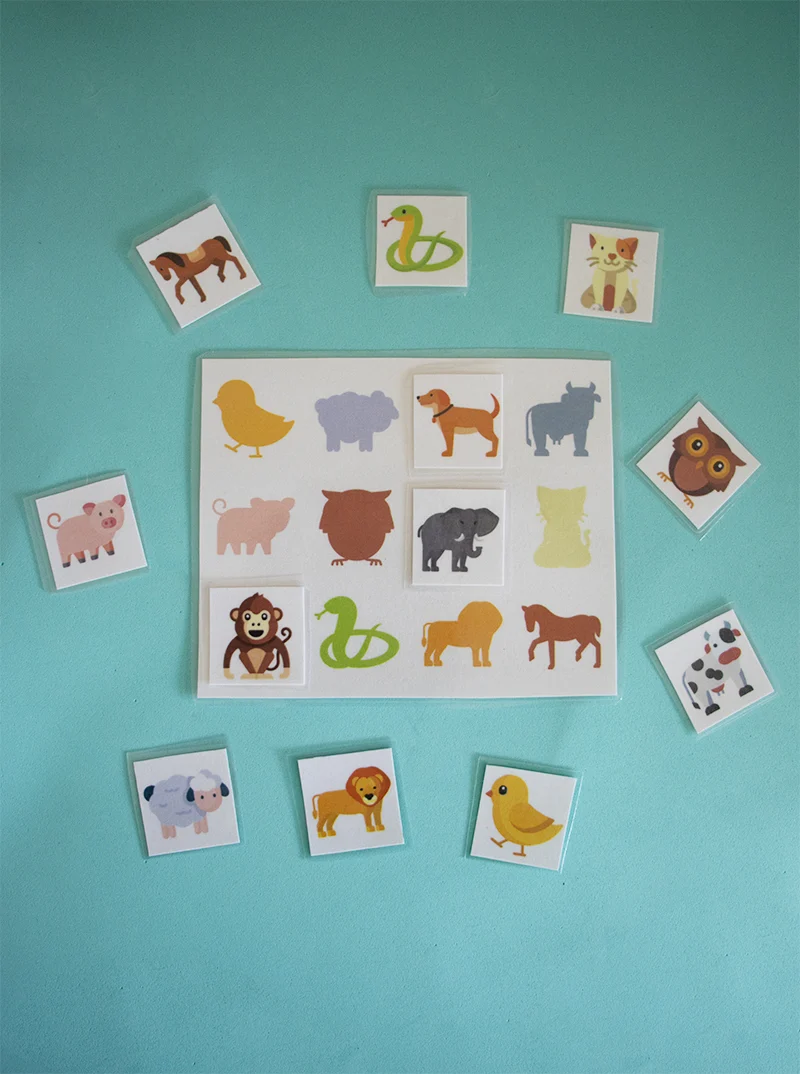 Animal Matching Game.
On the game board you will see silhouettes of twelve different animals. Have your child try and match each animal to the correct silhouette. For a little extra activity, you can also ask your child to make the sound that each animal makes.
Free Printable Busy Bags for Toddlers.
These busy bags were designed to be printed onto five 8.5×11 inch pieces of white cardstock. Each busy bag will print onto one page. While you can use standard printer paper I would very highly recommend using white cardstock to ensure the highest quality results.
Please feel free to download and print as many copies of the busy bags as you would like. However, please do not edit or redistribute the files in any way. These activities were created for personal or classroom use only.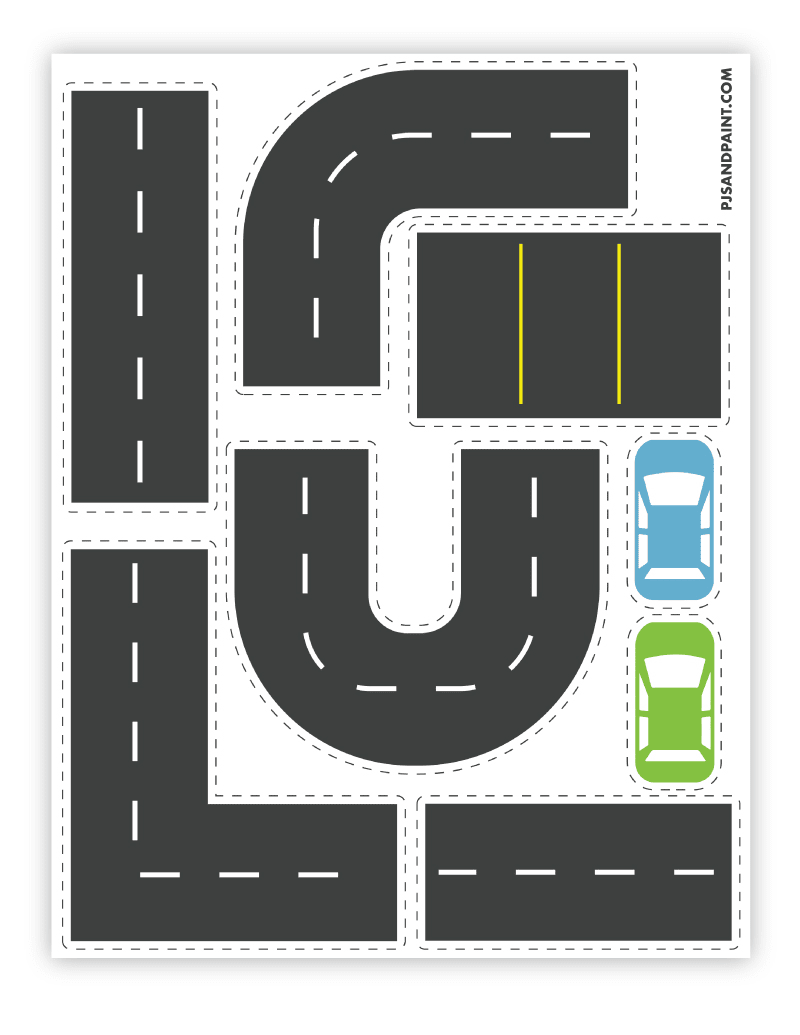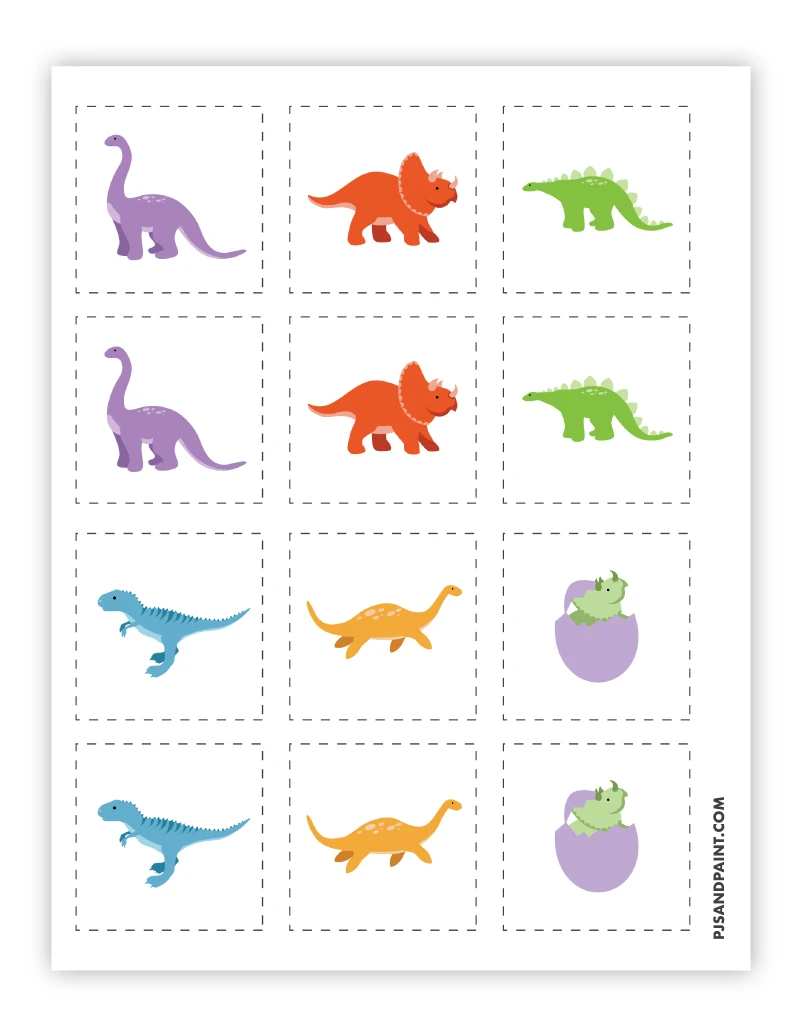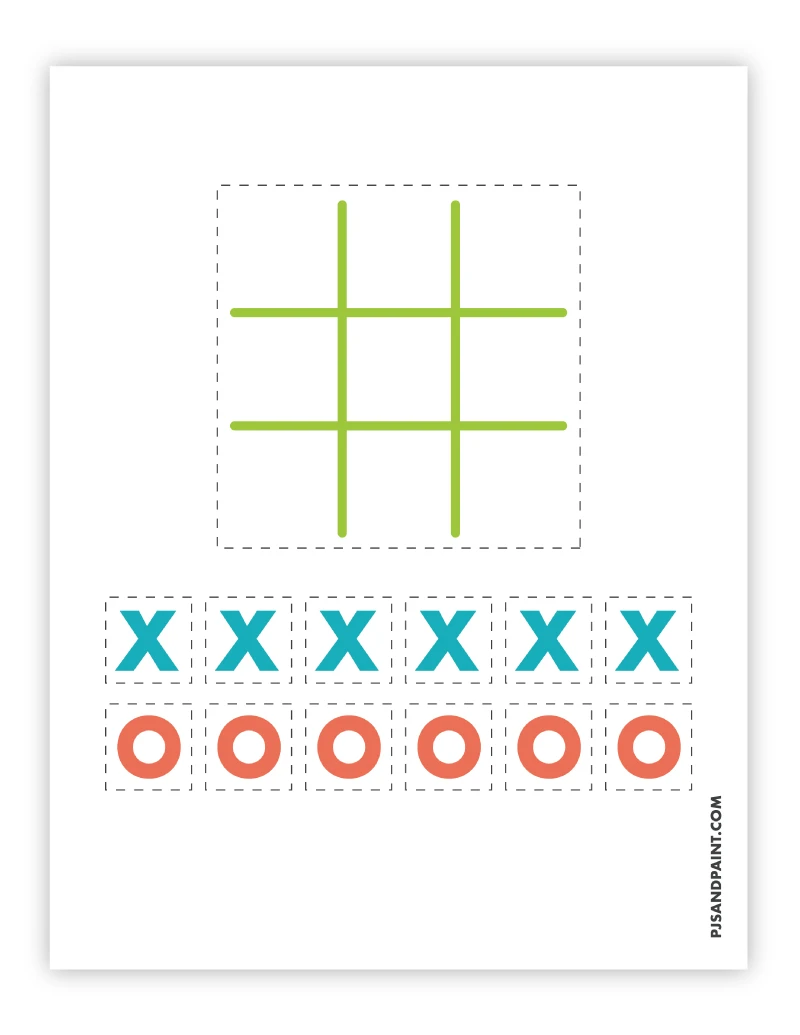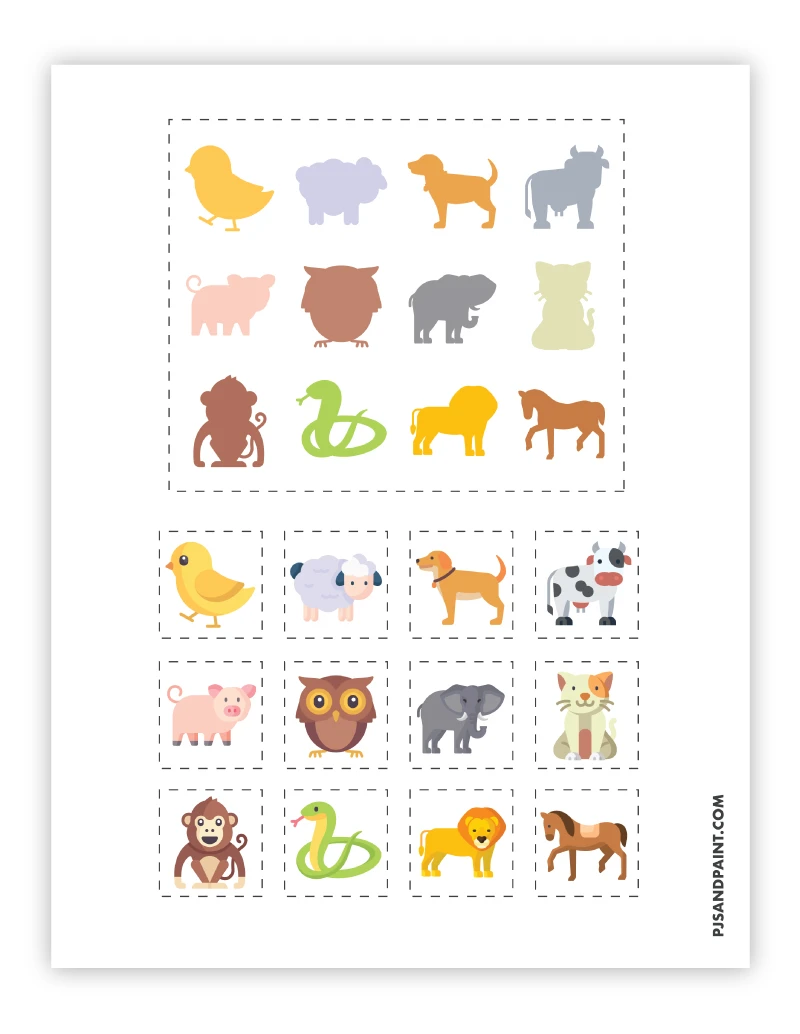 If you enjoyed this post, you might also like to check out some of our other fun free printables for toddlers below:
Download Links:
Download the free printable busy bags for toddlers. (All of the busy bags are included in one pdf. Feel free to only print the pages you are interested in).