Keep the kids entertained during bridal showers and weddings with this fun free printable wedding I spy game. Search for 8 wedding themed items in the box above. Count, color, or draw X's through each pictures as you count them!
Five of my friends are getting married within the next few months. That is a LOT of wedding events I will be going to. And I'm not complaining! Wedding and bridal events are a ton of fun, especially when you can attend as a guest.
As much as I enjoyed my own bachelorette party, bridal shower and wedding day, I am definitely not one to love being the center of attention.
So I am really looking forward to going to these upcoming parties without the pressure of the day being all about me!
I am also very excited that I will be in the bridal parties of two of my friends. Which means I will be helping with planning and any other tasks the two brides need for their big days.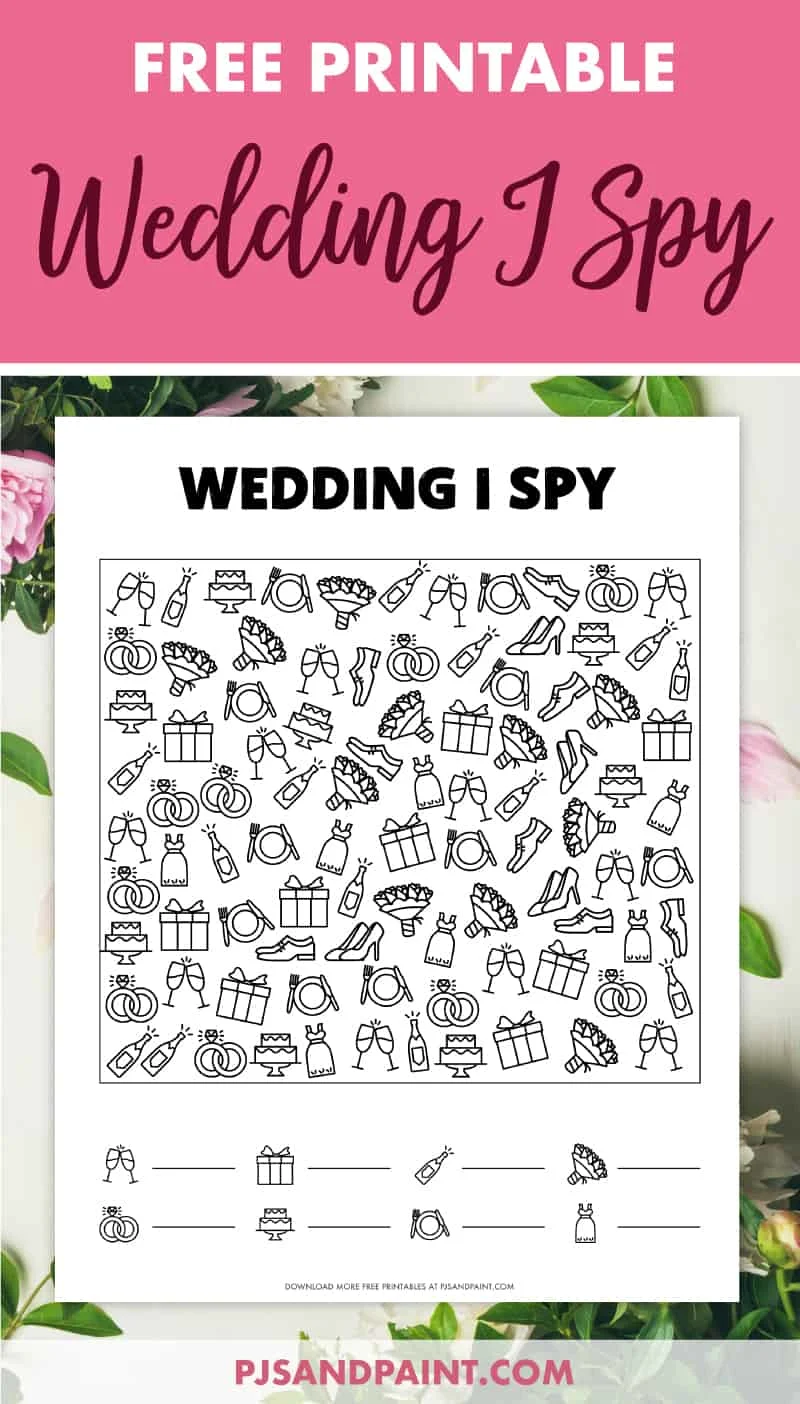 Disclaimer: This post contains Amazon affiliate links. This means that at no extra cost to you, I may earn a small commission if you decide to make a purchase.
Since becoming a mom, I have definitely seen first hand how difficult it can be to keep kids entertained, especially at events that can possibly be boring for the little ones.
While watching your best friend, sister or cousin open all of their bridal shower gifts may be fun for the adults, kids probably won't get too excited seeing someone else open up presents.
And that is when I started thinking that bridal showers and weddings probably should include some fun activities that kids can do to keep them entertained and out of trouble!
Today, I'm happy to share this fun free printable wedding I spy game. Featuring champagne glasses, rings, cake, flowers and more, kids will have to count how many of each item they see in the box above.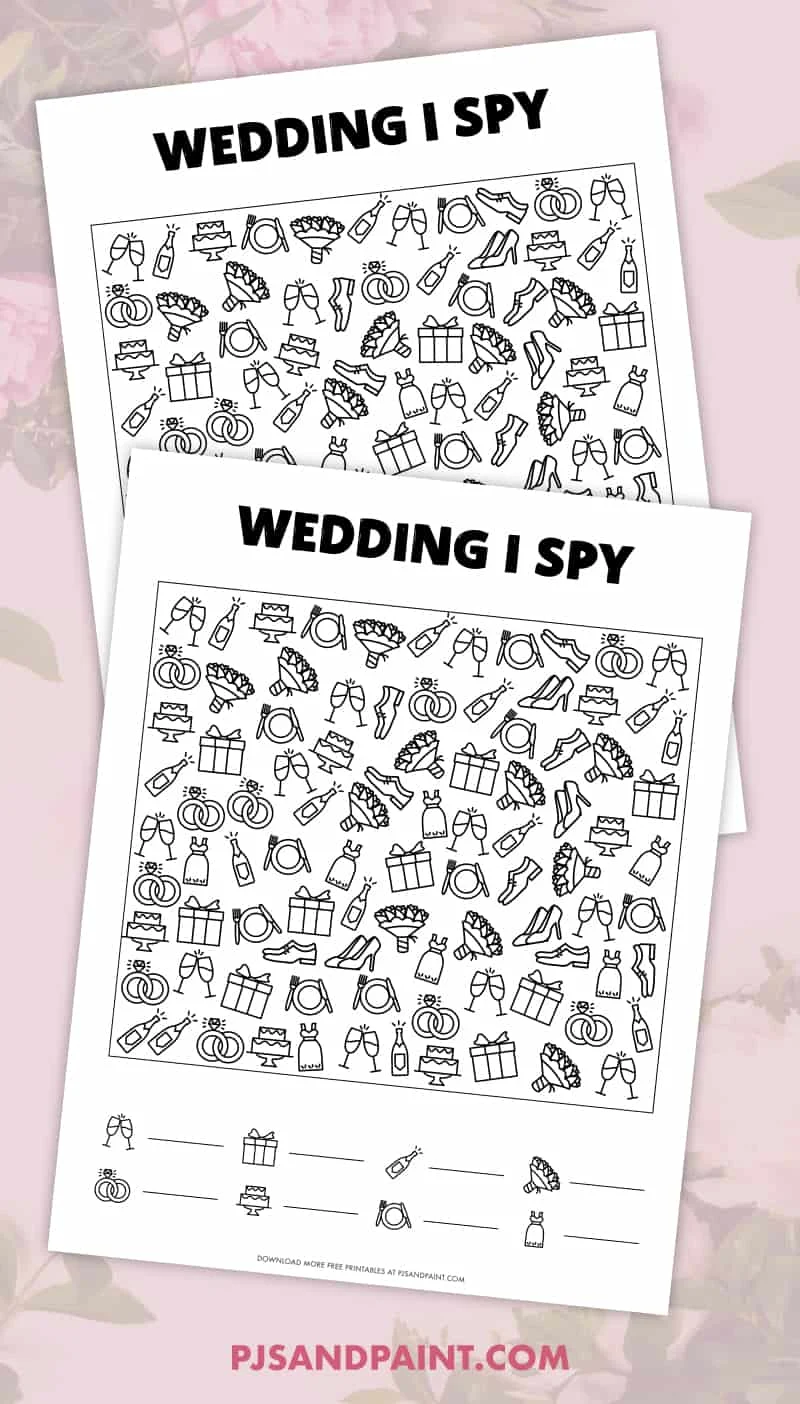 Free Printable Wedding I Spy Game
This I spy game is designed to fit onto a standard 8.5×11 inch piece of paper or cardstock.
Feel free to download and print as many copies of the wedding I spy game as you would like. However, please do not edit or redistribute the files in any way. This I spy game is intended for personal use only.
At the top of the page there is a large box filled with various wedding themed items. At the bottom, there are 8 images with lines next to them. The goal is to count how many of each image you see and write down the correct number on the lines below.
In this wedding themed I spy, you will be searching for:
champagne glasses
rings
presents
cakes
champagne bottle
plates
floral bouquet
wedding dress
I've also included a few extra pictures to add a little challenge!
Here are a few ways to make counting the pictures a little easier:
You can color in each image as you count them:
Break out the markers, crayons and colored pencils! Coloring in each image as you count them is not only a great way to help keep track of how many images there are, but it adds an extra dose of creativity!
Cross off each image with an X:
Instead of coloring in each picture, you can simply cross off each image with an X as you count them. I would recommend Once a few items have been crossed off, counting the others will get much easier.
Download Links:
Click here to download the free printable wedding I spy game.