This free printable Winter word search and word scramble activity page would make a great rainy day activity to entertain your kids. It would also be perfect for a classroom holiday party.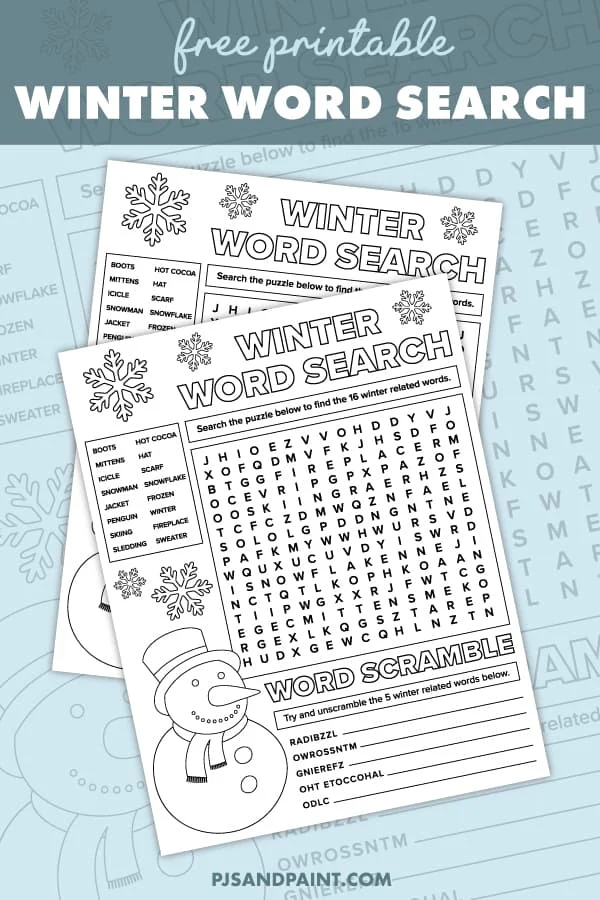 Disclaimer: This post contains Amazon affiliate links. This means that I may earn a small commission if you decide to make a purchase.
There are 16 winter related words to find in this fun word search puzzle. Not only are word searches fun activities but they are also great for building vocabulary and improving spelling skills.
Also included on this activity page are 5 winter related words to unscramble.
This printable pdf is sized to fit a standard 8.5×11 inch page.
Winter Word Search and Word Scramble Activity Page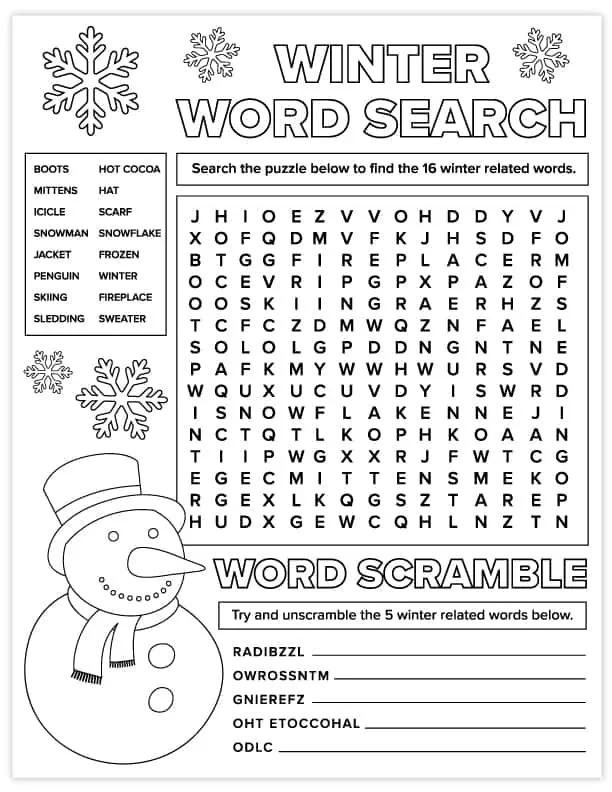 Here are a couple ways to make word searches more fun at a holiday party:
Set a timer. See which party guest can find the most words in a set amount of time. Whoever find the most words when time is up, can win a prize!
Give out all the word search games to each guest face down. When you say GO, have your guests try and find all the words as fast as possible. Whoever finds all of the words first, wins!
Everyone can work on their word search puzzle on their own time throughout the party. After, have each person write their name on the page and put the finished puzzle into a box. At the end of the party, the host can choose one piece of paper out of the box at random and whoever is chosen, wins! This would be best if there are a lot of guests/students at the party.
Check out these holiday themed pencils. They would be perfect for working on the winter word search!

Download Link:
Download the Winter Word Search Activity Page.