Today I've come up with a super simple party favor to put together for a kids birthday party, end of summer party, or any type of kiddie get together! I took some blank mini notebooks, a few crayons and bundled them together with this printable wrap around tag. And voila! a DIY mini coloring book great for keeping in your bag for some quick entertainment.
Disclaimer: This post contains Amazon affiliate links. This means at no extra cost to you, I may earn a small commission if you make a purchase through one of my links.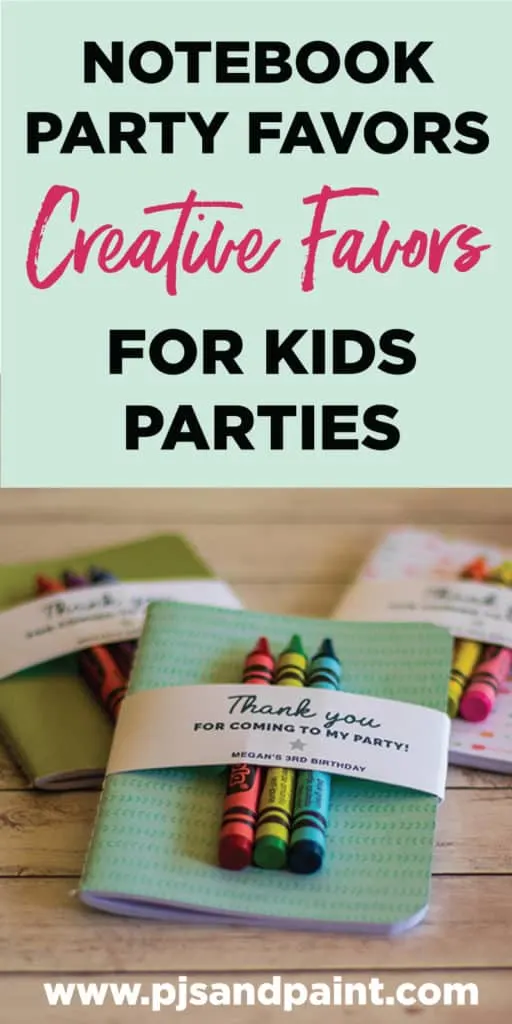 Supplies you'll need: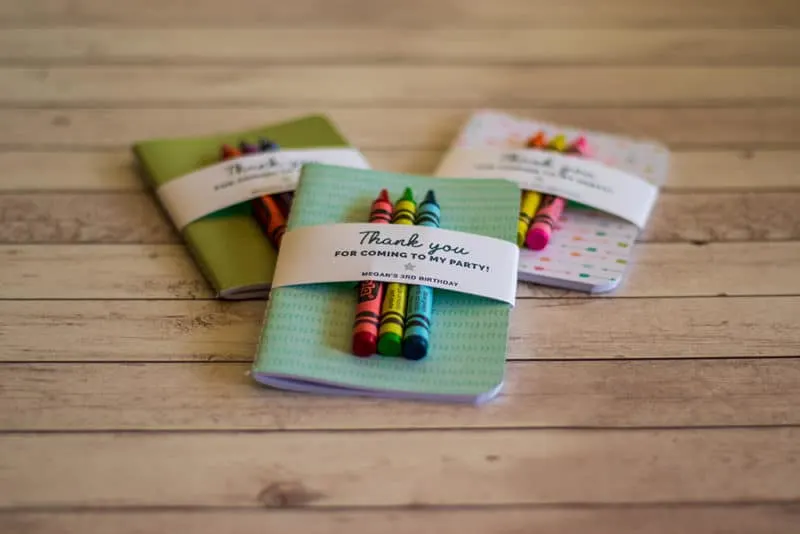 I picked up these mini blank paged notebooks at my local craft store. Mine measured 3.5″ x 5″.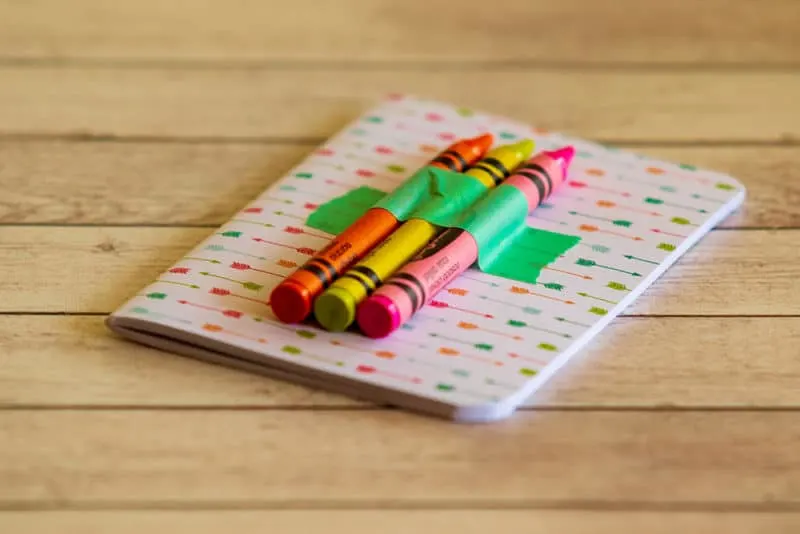 This is seriously the easiest party favor to put together! Once you have your notebooks, take 3 crayons of any color and tape them directly to the front of the notebook. I used painters tape so it would remove easily.
Next, download the wrap around tags here. The 8.5x 11 inch pdf will print 4 10×1.5 inch labels. I would recommend printing on white cardstock. Once downloaded, open up the pdf up in Adobe Acrobat.
Don't have Adobe Acrobat? You can edit pdfs for free in your browser with Sejda.com
Here, you'll see blue text fields. Add in your child's name, the name of the event or anything else you'd like in this section. Or, it would look completely fine as is, if you choose not to add any additional text.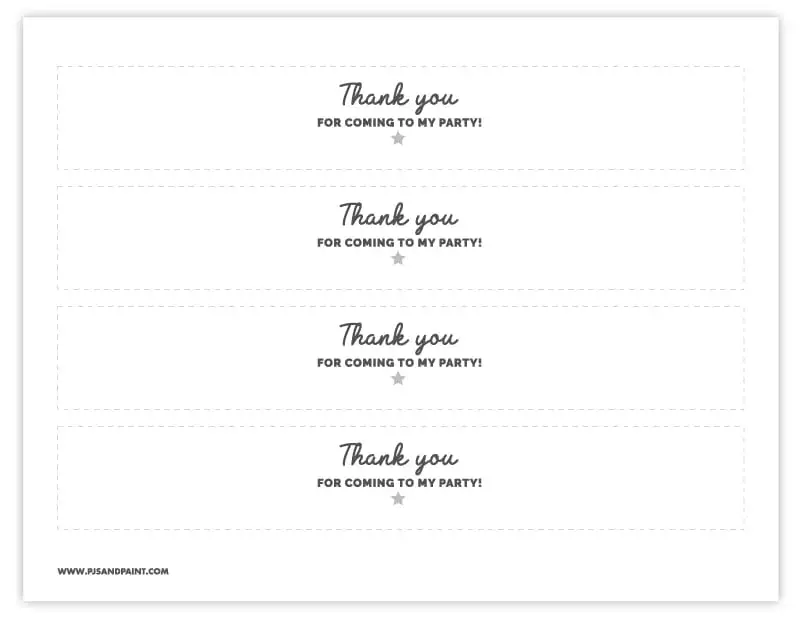 While the text fields will appear blue, this will not print, only your text will.
Cut out the tags and center them over the notebook and crayons. (I recommend this paper cutter that I use).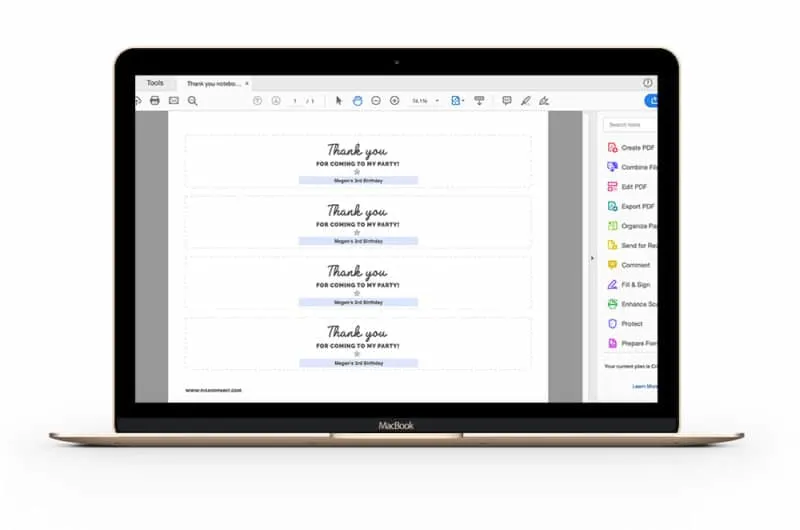 Tape the ends of the tag together at the back of the notebook. Depending on what size notebook you go with, the paper may overlap a bit, that's okay!
Repeat as many times as needed for your party, and enjoy!