Mason jar cookies are always such a great gift and can easily be personalized for any occasion.
I've designed a printable tag perfect for your kids to give as a teacher gift the end of the school year. A sweet way to thank their teacher for making them one smart cookie!
The best part about this gift is that you probably have most if not all of the ingredients already in your kitchen.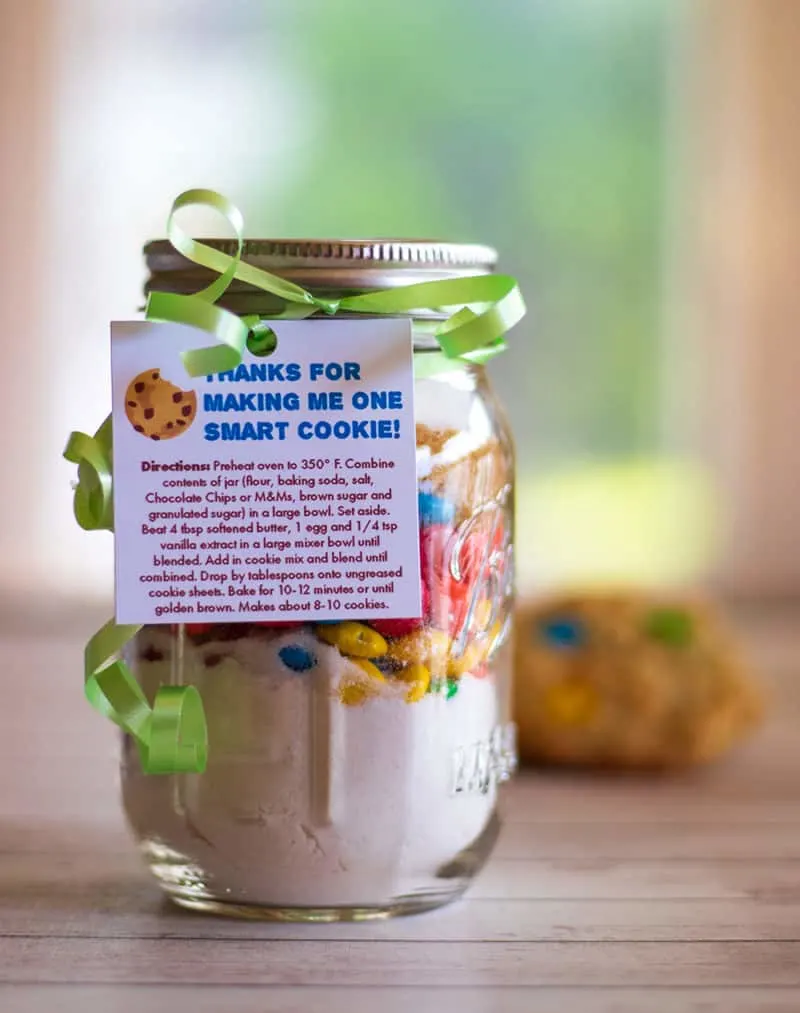 Disclaimer: This post contains Amazon affiliate links. This means that at no cost you to, I may earn a small commission if you decide to purchase through one of my links.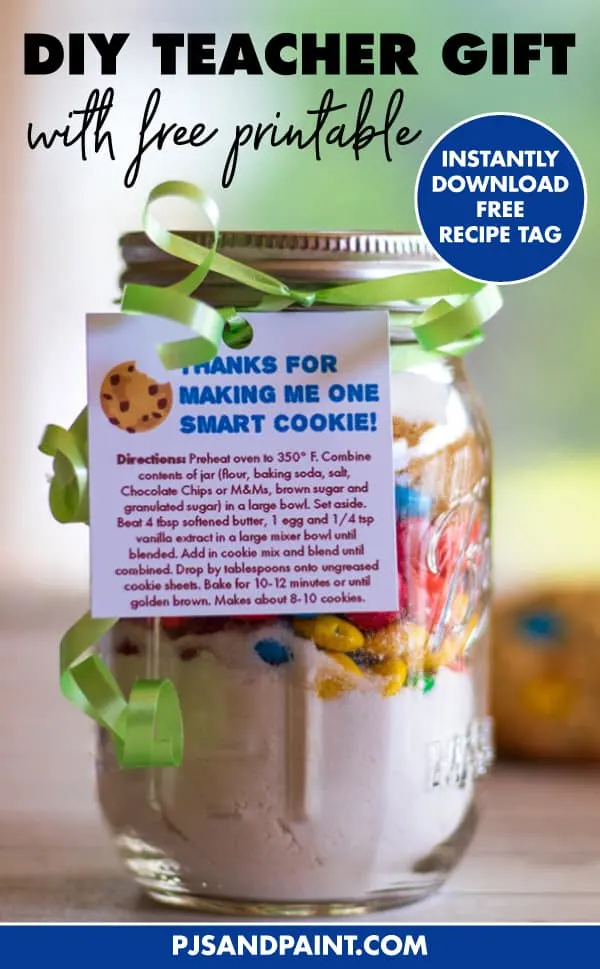 Supplies needed to assemble one teacher gift:
3/4 cup all-purpose flour
1/3 cup granulated sugar
1/4 cup brown sugar
1/4 teaspoon baking soda
1/4 teaspoon salt
Ribbon
Scissors
Recipe tags (download free printable file here)
First, make sure to wash the jar with soap and water. Dry the inside of the jar well, otherwise the flour and sugars will end up sticking to the sides.
In a small mixing bowl, combine 3/4 cup of flour, 1/4 teaspoon baking soda and 1/4 teaspoon salt. Pour the mixture in the mason jar as the first layer.
Now measure out 1/2 cup of M&Ms and add them as the next layer.
The third layer should be 1/4 cup of brown sugar.
Finally, measure out 1/3 cup of granulated sugar and add that to the jar and the last layer.
Make sure to seal the jar tightly and then tie some ribbon around to lid to spruce it up a bit! I also curled the ribbon with a pair of scissors. Leave a bit of ribbon to tie the recipe card to.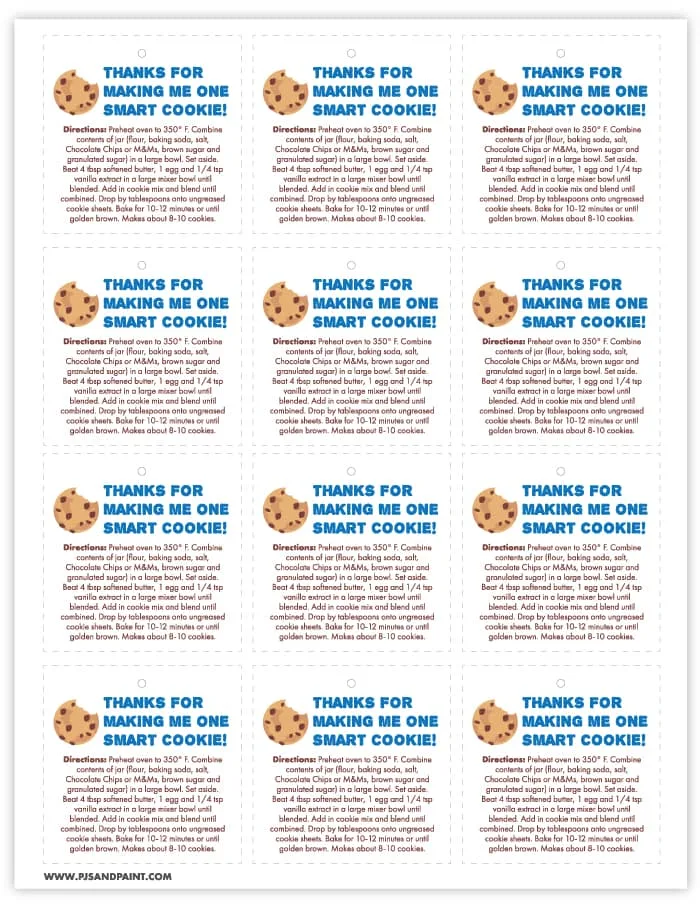 Download the recipe tags here.
The file is set up to print on an 8.5×11 inch piece of cardstock. There are 12 tags per page and each tags measure 2.5×2.5 inches.
After printing, use a hole punch to punch a hole in the corner of the tag and tie to the jar. Repeat as many times as you'd like and you have the perfect end of school year teacher gift!