We can all probably agree that as much fun coloring Easter eggs can be, it can get pretty messy. With this easy Easter craft for kids, everyone can get the enjoyment of coloring Easter eggs without the big cleanup afterward.
All you will need is the free printable coloring template, a white crayon and some watercolor paint. Visit the post below for the easy to follow instructions. This craft is especially perfect for toddlers and preschoolers. However, I can say from experience adults can also have a lot of fun with this project!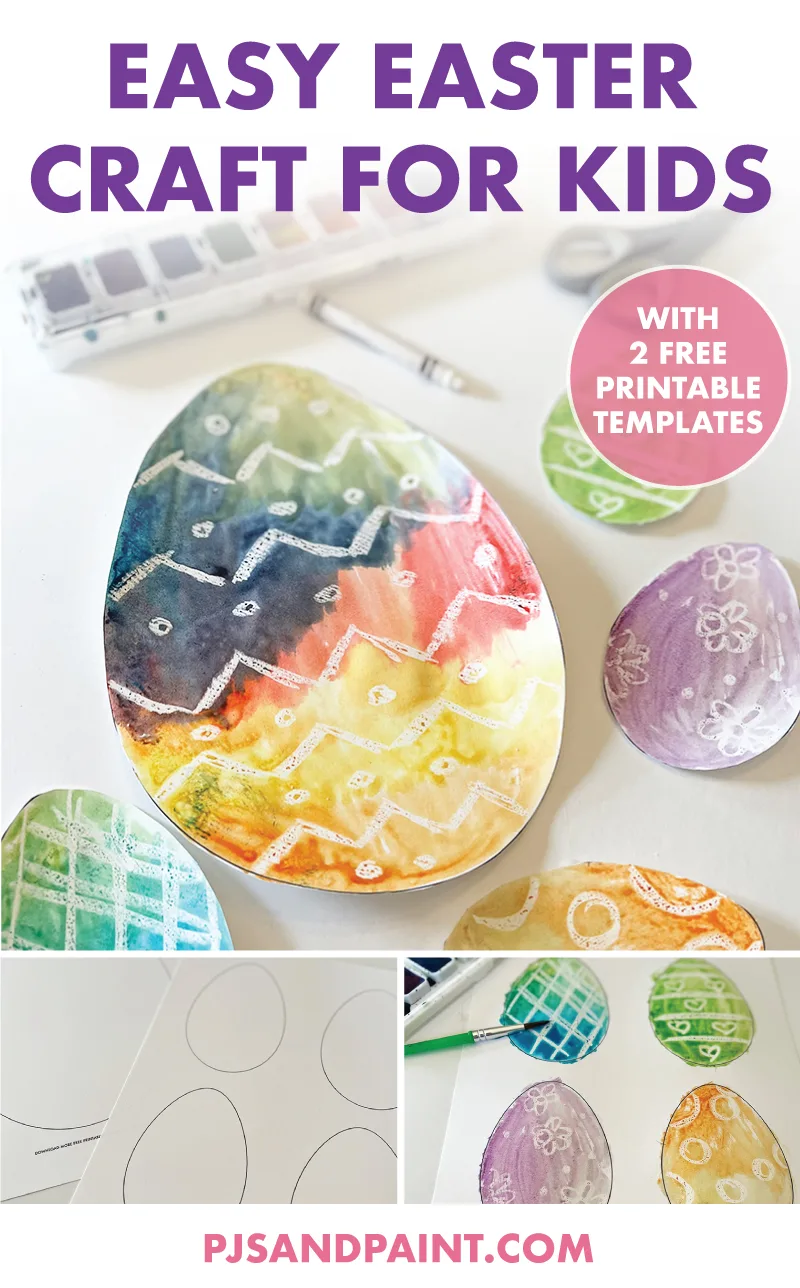 Disclaimer: This post contains Amazon affiliate links. This means that at no additional cost to you, I may earn a small commission if you decide to make a purchase. For more information, please feel free to read our affiliate disclosure.
With Easter coming up, I have been trying to think of some easy crafts I can do with my two young kids. Something that is fun and festive, while not being so messy that they need a bath right after.
I have great memories growing up and coloring hard boiled Easter eggs with my brothers. And as fun as that was, I definitely remember how difficult it would be to get the egg dye off of my hands and clothes.
So since my kids are too little to ensure they stay clean, I wanted to figure out an easy alternative that wouldn't result in too big of a mess.
I created this free printable Easter egg template a while back and decided it would be an excellent base for this project. Follow along to create some beautifully decorated Easter eggs for yourself.
Materials needed for this craft:
Free printable Easter egg templates (The link to the blog post with the large and small Easter egg freebies is located at the bottom of this post.
White crayon (Teachers, you may be interested in purchasing white crayons in bulk here)
Watercolor paintbrush
Cup of water
Optional: Scissors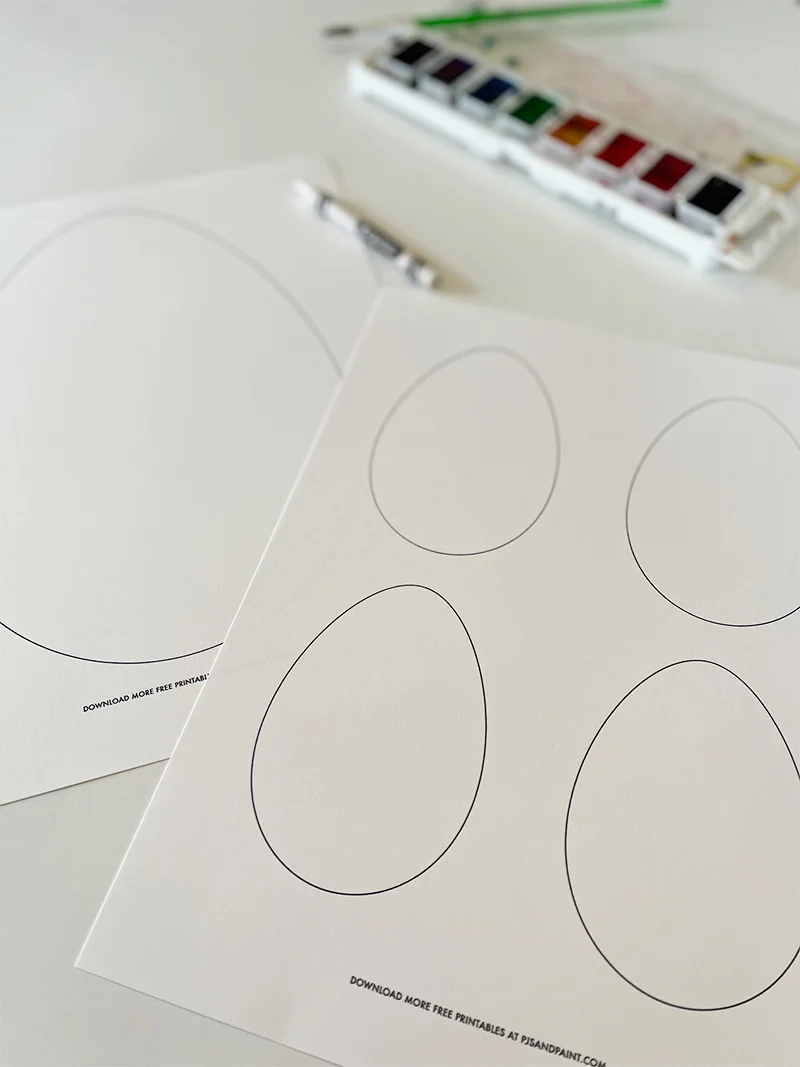 First, I printed out the Easter egg templates onto white cardstock. I found that the cardstock held up a bit better with watercolor paint than standard printer paper did.
In this post, I include two different sized blank Easter egg templates. One page contains one large Easter egg and the other contains four small Easter eggs.
The next thing you will want to do is take a white crayon and begin making your designs onto the blank Easter egg. It is difficult to see in this photo below, but in person you can definitely see where the white crayon lines are on the white paper.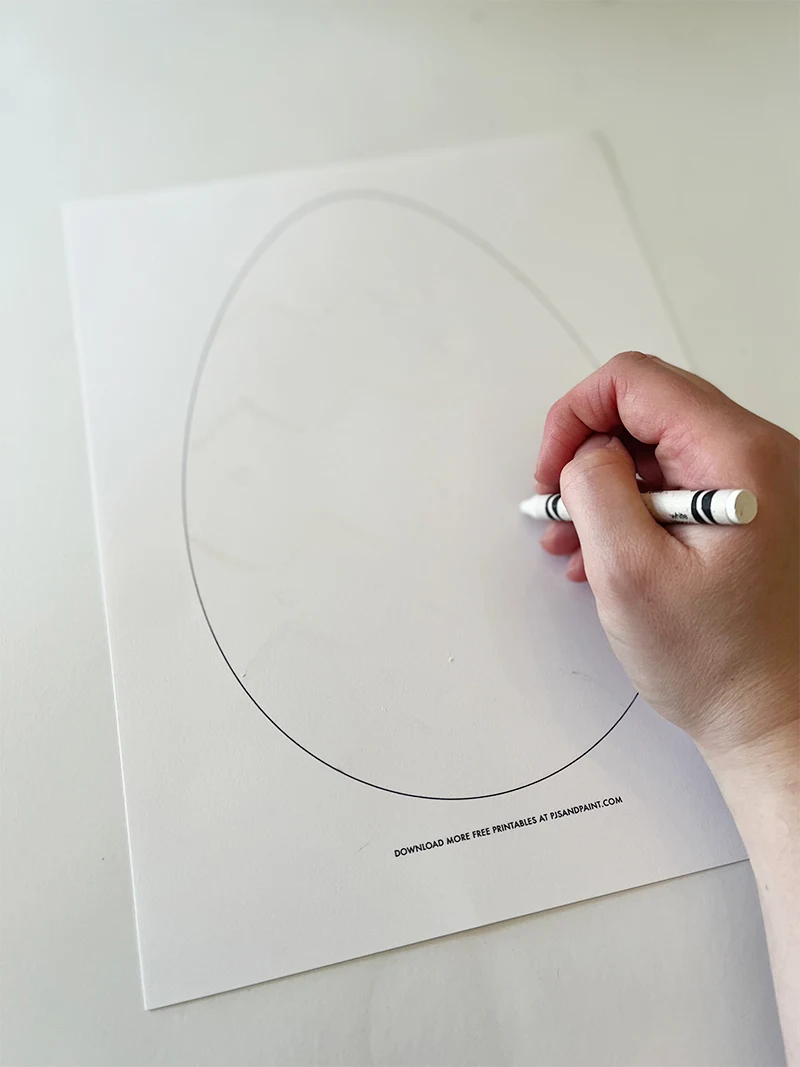 Feel free to get as creative with your designs as you would like! This is also a great craft for little artists who haven't quite got the hang of coloring yet. Any design drawn will end up looking pretty cool!
Once you are done drawing with the white crayon, the fun part begins! Using whichever color or combination of colors you would like, start painting directly over the entire Easter egg with watercolors.
As you paint over your egg, you will see that the areas where you colored in white crayon, resist the paint and remain white. This allows you to see the beautiful design you just created.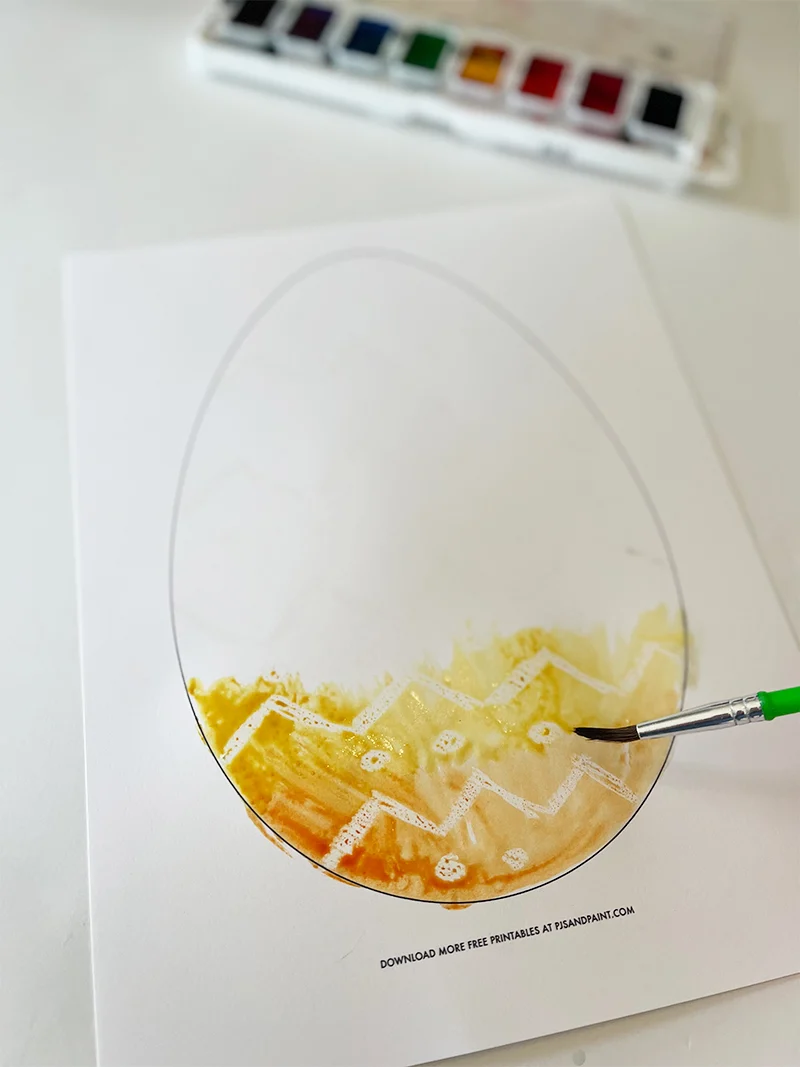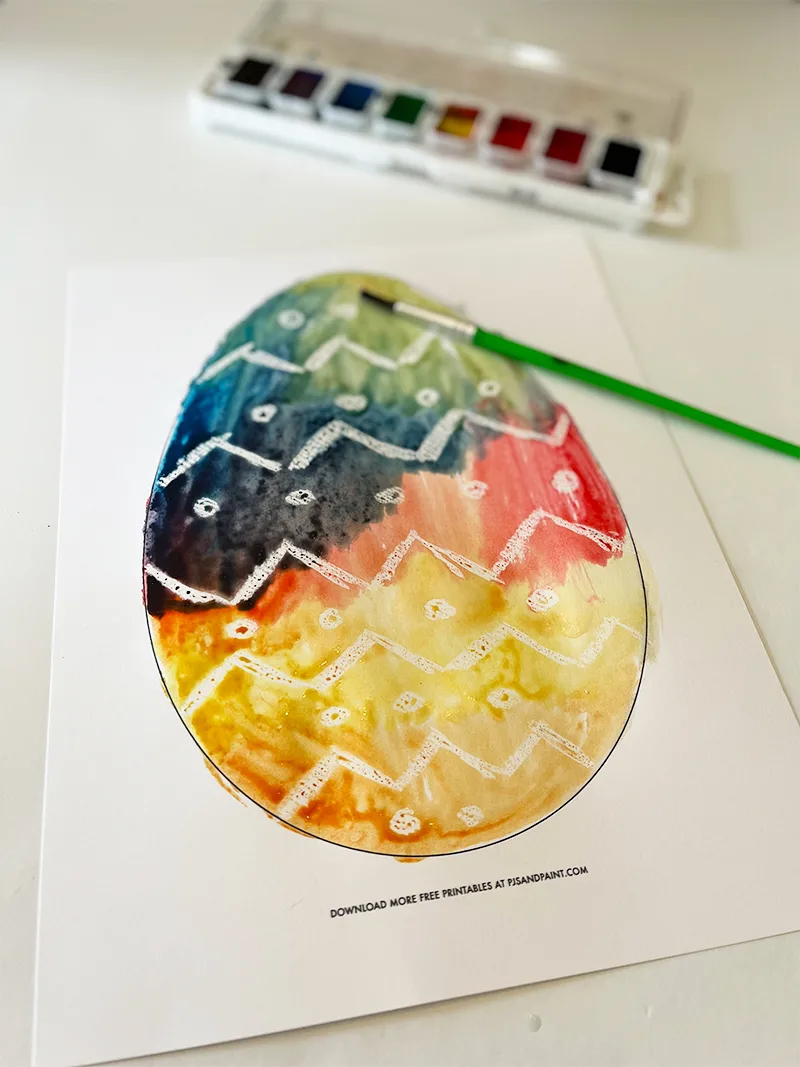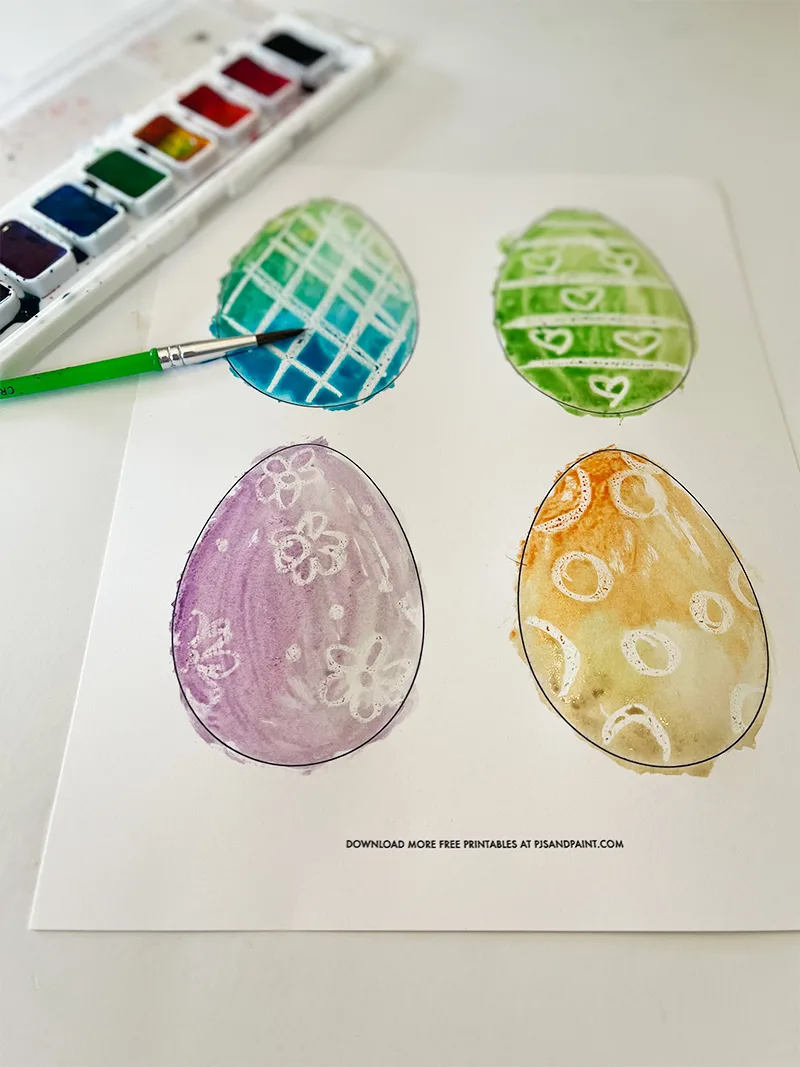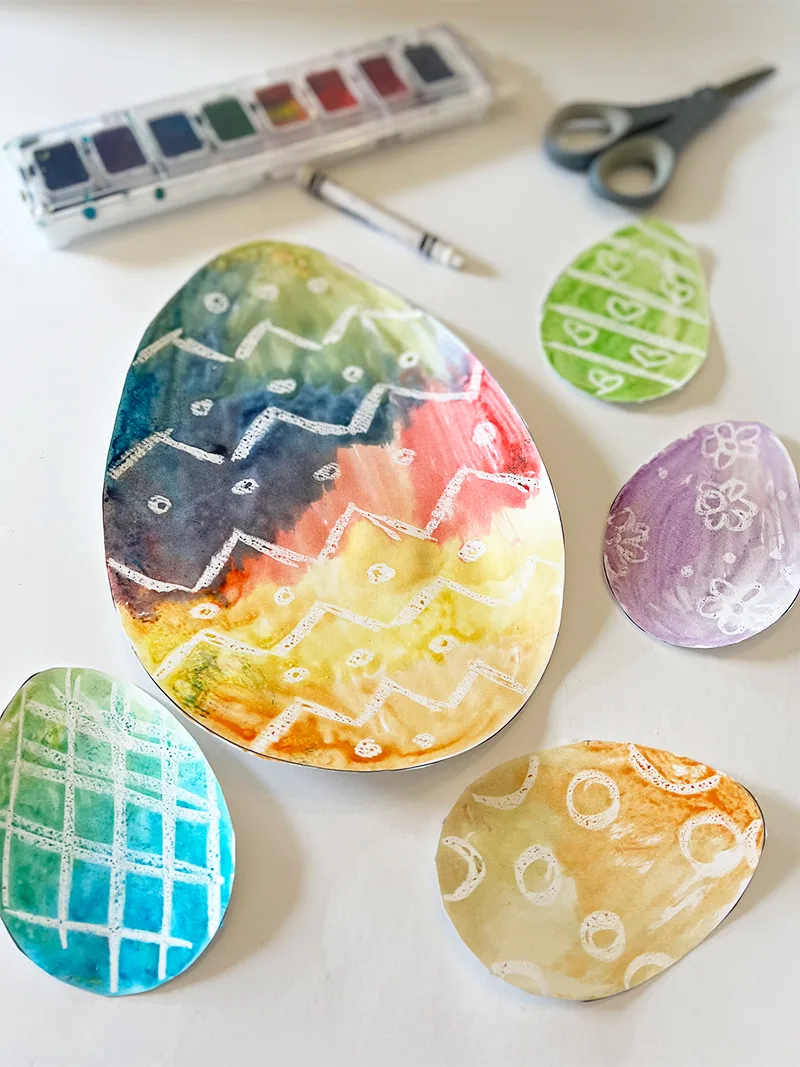 After you are done painting and the Easter eggs are completely dried, you can cut them out and hang them up around the house or classroom!
If you enjoyed this post, you might also like to check out some of our other fun free Easter printables below:
Or feel free to check out our entire Easter activity bundle below!

Download Links:
Download the free printable Easter egg templates.