This spider web craft is perfect for the upcoming Halloween season. Whether you are looking to decorate your home or classroom, or just want a fun seasonal activity to do, this craft is super easy to make with minimal supplies.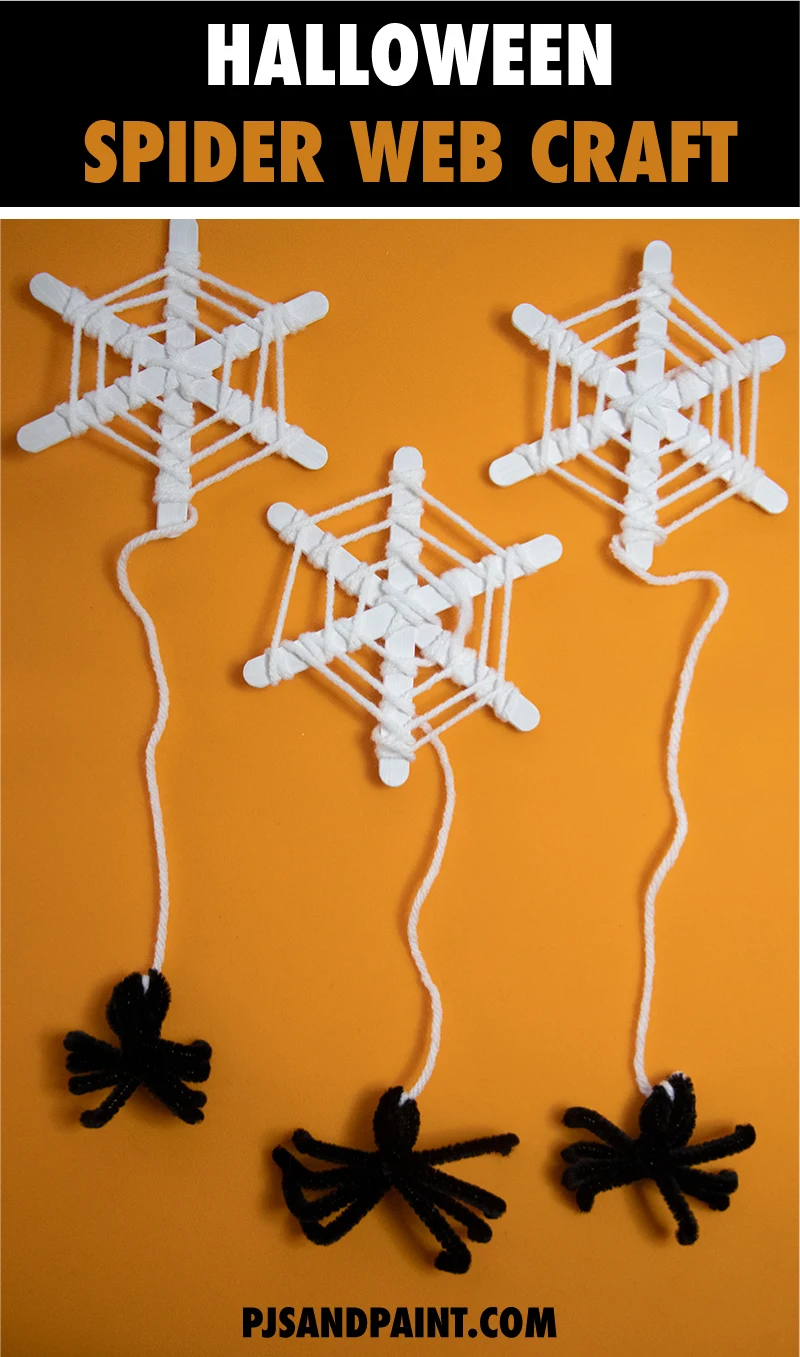 Disclaimer: This post contains Amazon affiliate links. This means that at no additional cost to you, I may earn a small commission if you decide to make a purchase. For more information, please feel free to read the affiliate disclosure on our privacy policy page.
Every year I try to add a few more items to our season decoration stockpile. And this year, I thought it would be fun to incorporate my kids and have them help make some spooky decor.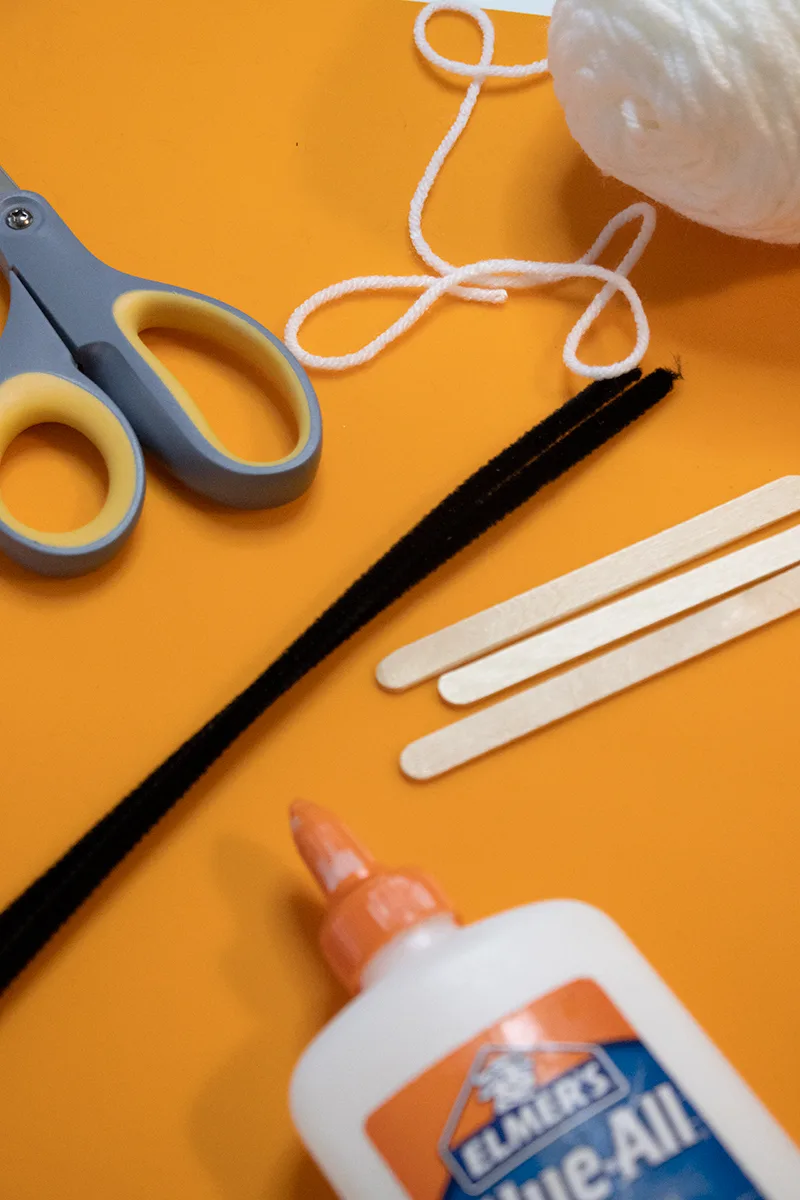 This easy spider web craft requires very few materials, most of which you probably already have lying around the house.
Materials needed to make one spider web craft:
White paint
White yarn
Glue
Scissors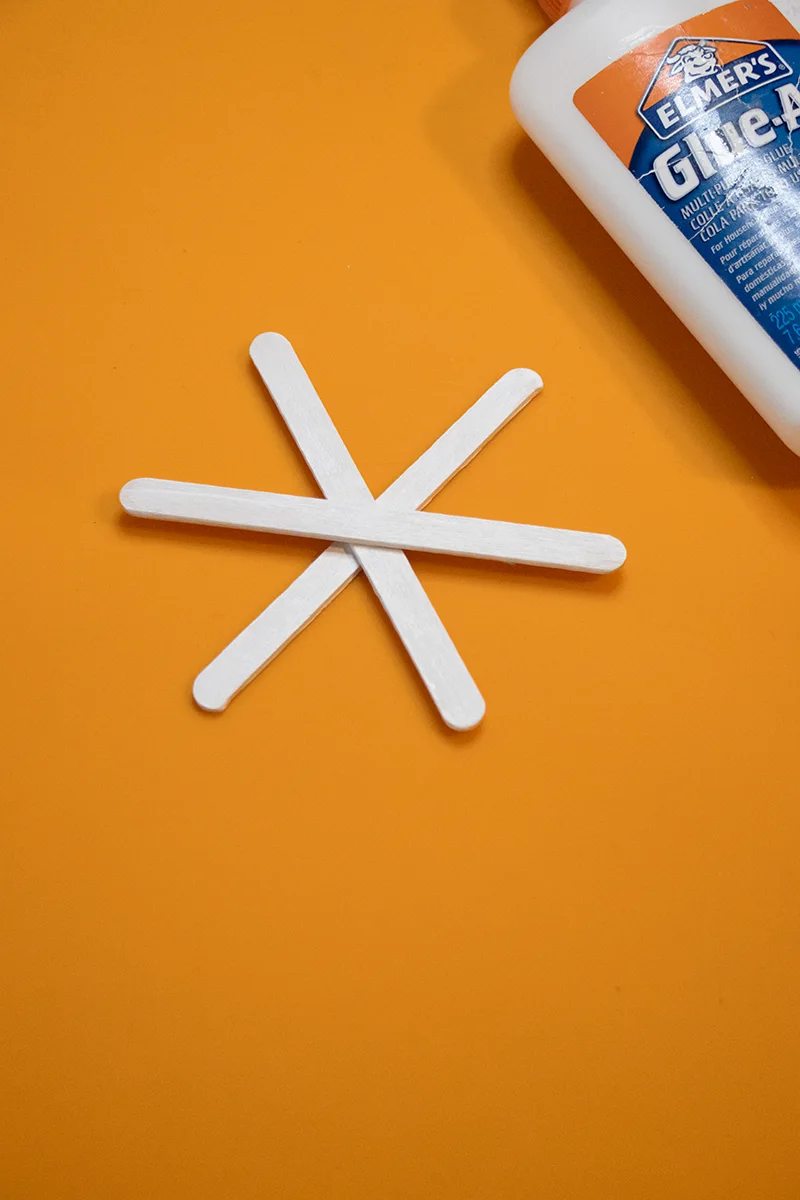 The first step is to paint the popsicle sticks white. This will act as the base for the spider web. I used white acrylic paint for my spider webs.
Once the paint has dried completely, glue two of the popsicle sticks together to form an X. Then lay the third popsicle stick on top so that it sort of looks like a star.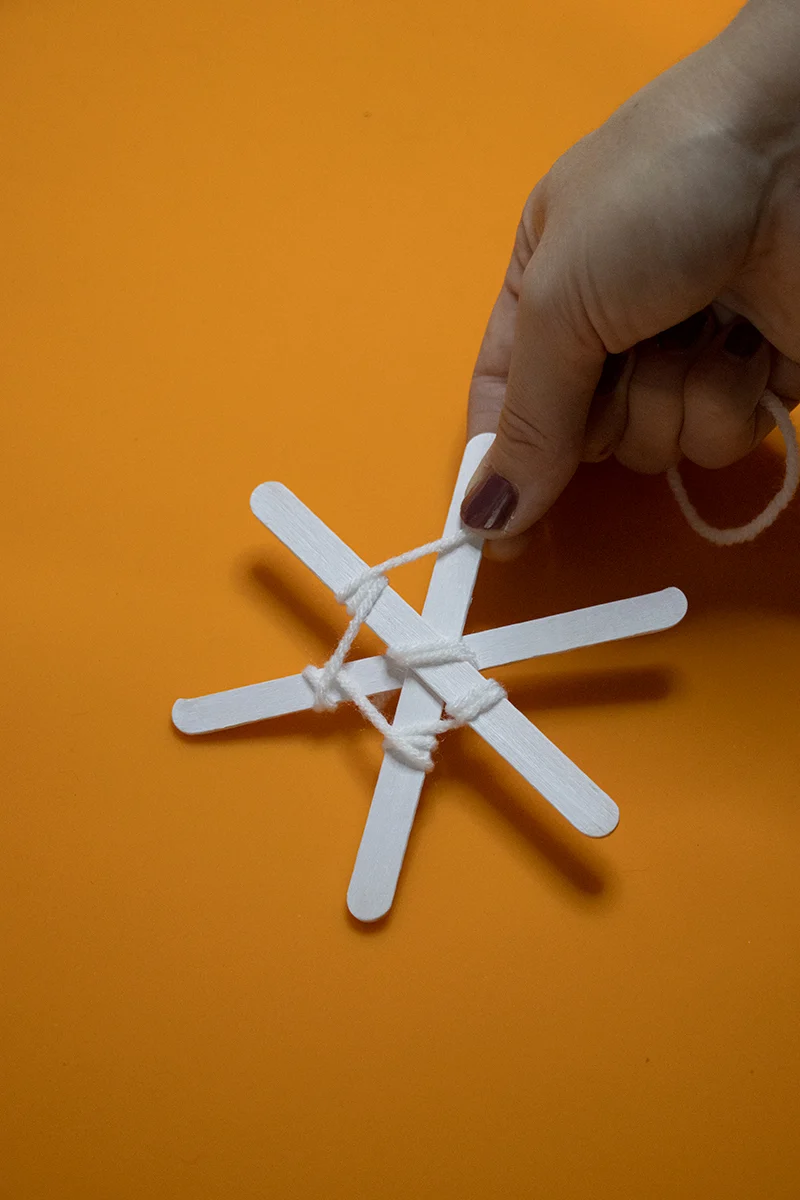 Next, cut a long piece of white yarn. I didn't measure mine exactly but I wrapped it around my arm about 4 times and it was a good amount of yarn with some left over for a bit of wiggle room.
Begin by tying one end of the yarn to the center of the popsicle sticks. Then, start wrapping the yarn around each popsicle stick twice before moving onto the next stick.
Feel free to watch this video here if you would like a visual tutorial!
Once the spider web is complete tie the end and leave a bit hanging down for the actual spider to be attached to.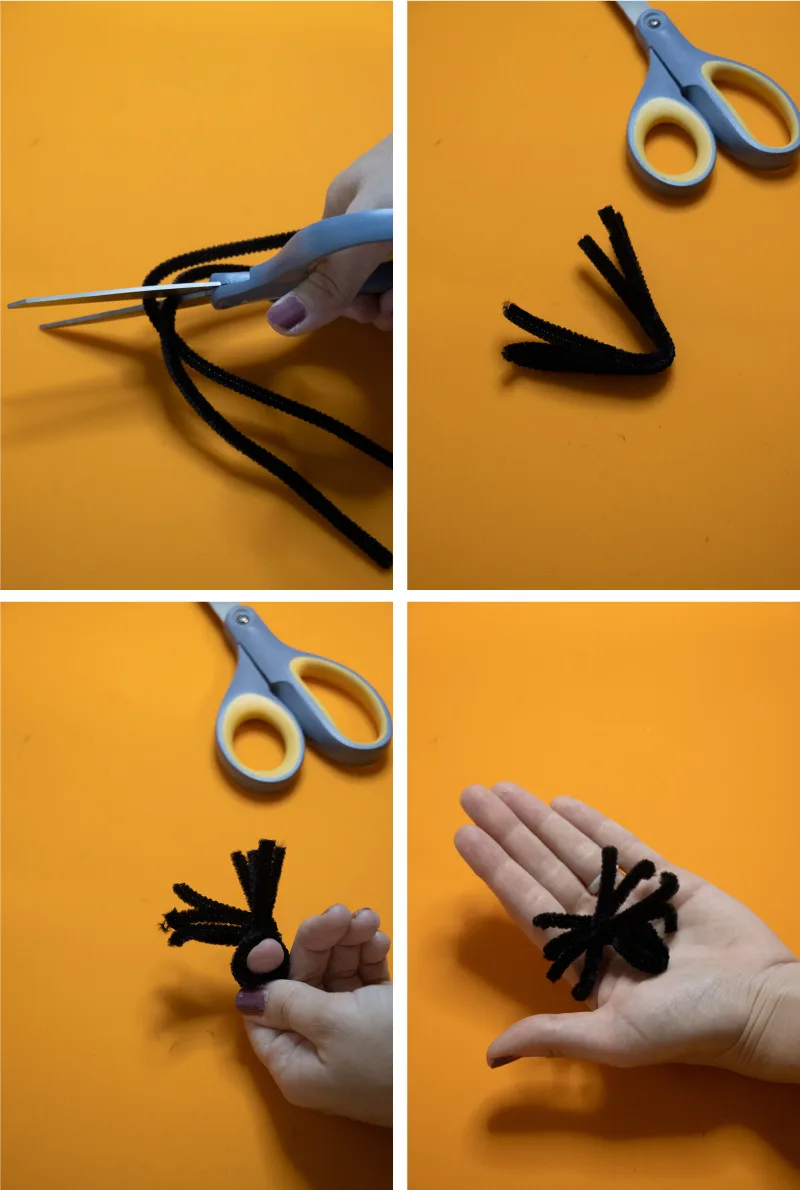 How to make a pipe cleaner spider:
This is a very easy way to make a creepy Halloween spider using only two pipe cleaners.
Start by cutting each of the two pipe cleaners in half. Next align the four pipe cleaner sections together and fold in half again.
Twist the bundle around your finger to secure a knot.
Finally, spread out the four pipe cleaners on each side to create the eight legs.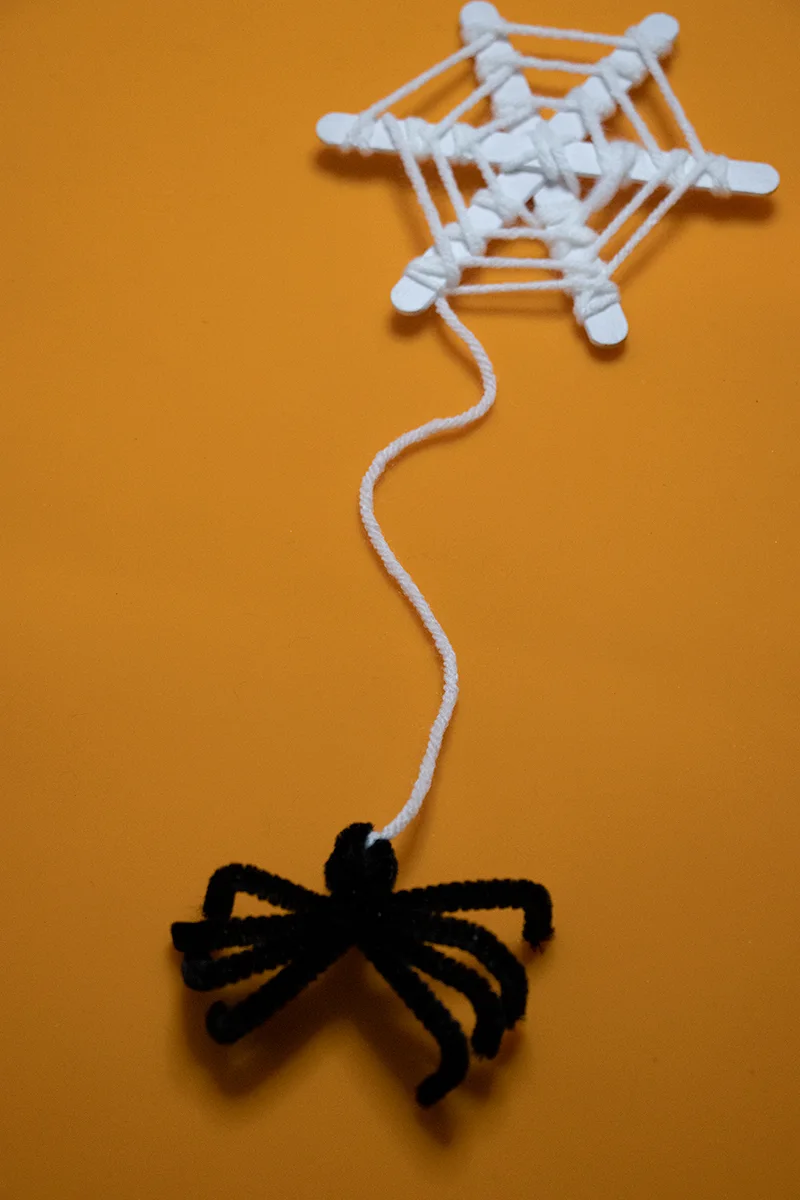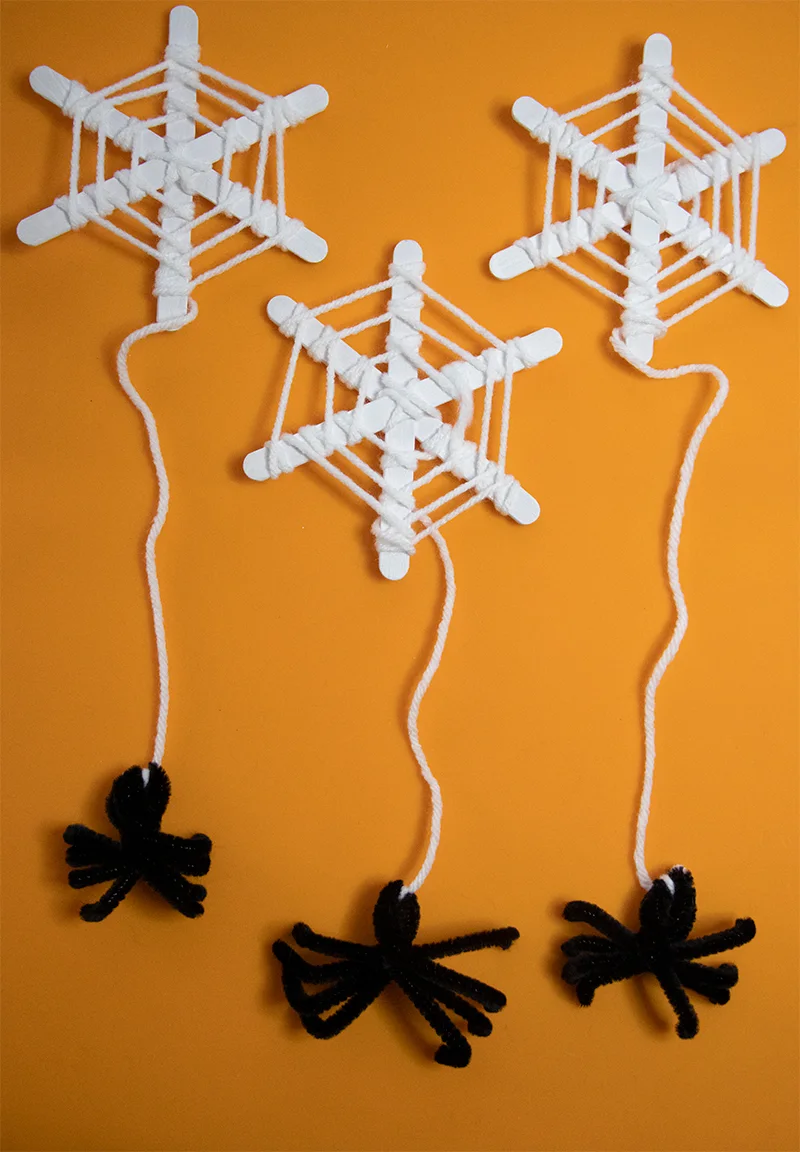 Once the spider is complete, you can tie the excess yarn from the spider web to it to make a hanging spider and spider web decoration.