Every year I face the dilemma of trying to figure out Christmas gifts for people that I don't know that well but want to give a little something to. Maybe it's a coworker, a teacher or a distant relative. It's also really nice to have something on hand when someone unexpectedly gives you a present. Having some easy DIY gifts ready to go can help you avoid an awkward "oh but I didn't get you anything" situation.
This year I decided to put together a bunch of M&M Cookie Mix in a jar kits. They are super easy to put together and you probably have most of the ingredients already in your kitchen cabinets.
I also just have to add that these make really good cookies. I made not one but two batches earlier with the intention of photographing them for this post… but my husband got to them first! Don't forget to scroll down to the bottom and download the free recipe tag that goes along with it.
Disclaimer: This article contains Amazon affiliate links. This means if you make a purchase through one of the links, we may receive a commission. This commission comes at no additional cost to you.

Supplies Needed for One Cookie Mix in a Jar:
Pint size glass jar
3/4 cup all-purpose flour
1/3 cup granulated sugar
1/4 cup brown sugar
1/2 cup red and green M&Ms
1/4 teaspoon baking soda
1/4 teaspoon salt
Ribbon, string or twine
Scissors
Cardstock or kraft paper to print the recipe labels (download for free here)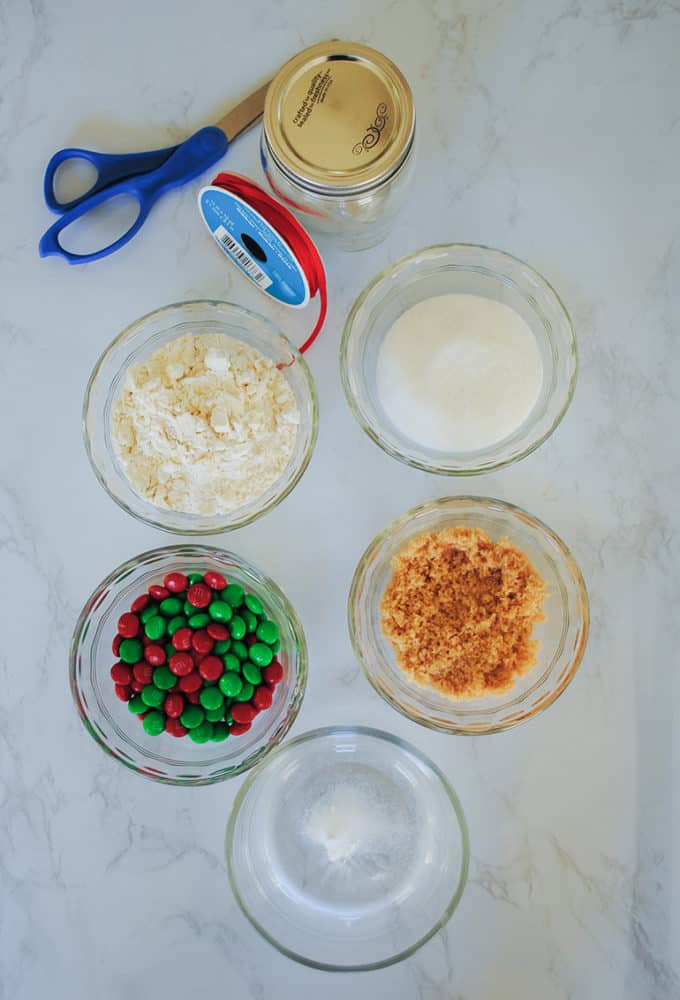 I'd recommend washing out your jar with soap and water prior to filling with ingredients. Just make sure to dry the inside very well or the flour and sugar will end up sticking to the sides.
For the first layer, combine 3/4 cup of flour, 1/4 teaspoon of baking soda and 1/4 teaspoon of salt in a mixing bowl. Pour the mixture into the jar.
Next, measure out 1/4 cup packed brown sugar and add it to the jar.
For the third layer, add in 1/3 cup of granulated sugar.
Finally, pour in 1/2 cup of red and green M&Ms and screw back on the lid tightly.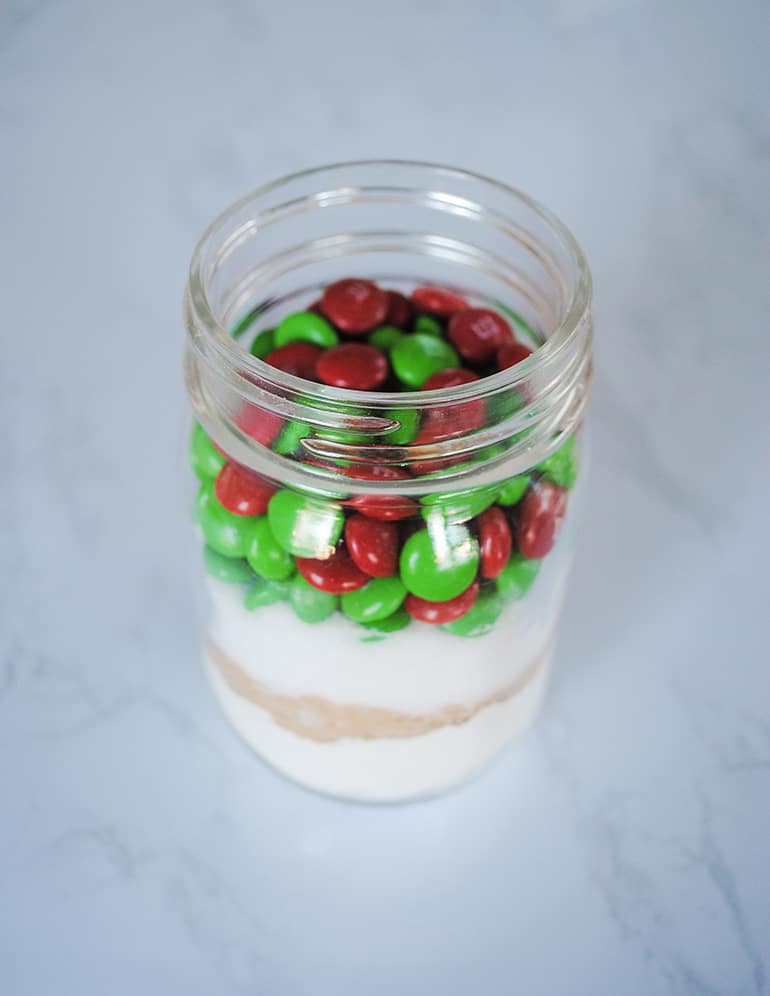 Cut off a piece of ribbon and tie it around the jar lid, leaving a bit hanging off to tie on the tag. You can download my free recipe tags here! I printed on kraft paper, however, you can print on white cardstock, or any other type of paper you'd like.
Punch a hole in the top of the tag and tie onto the jar.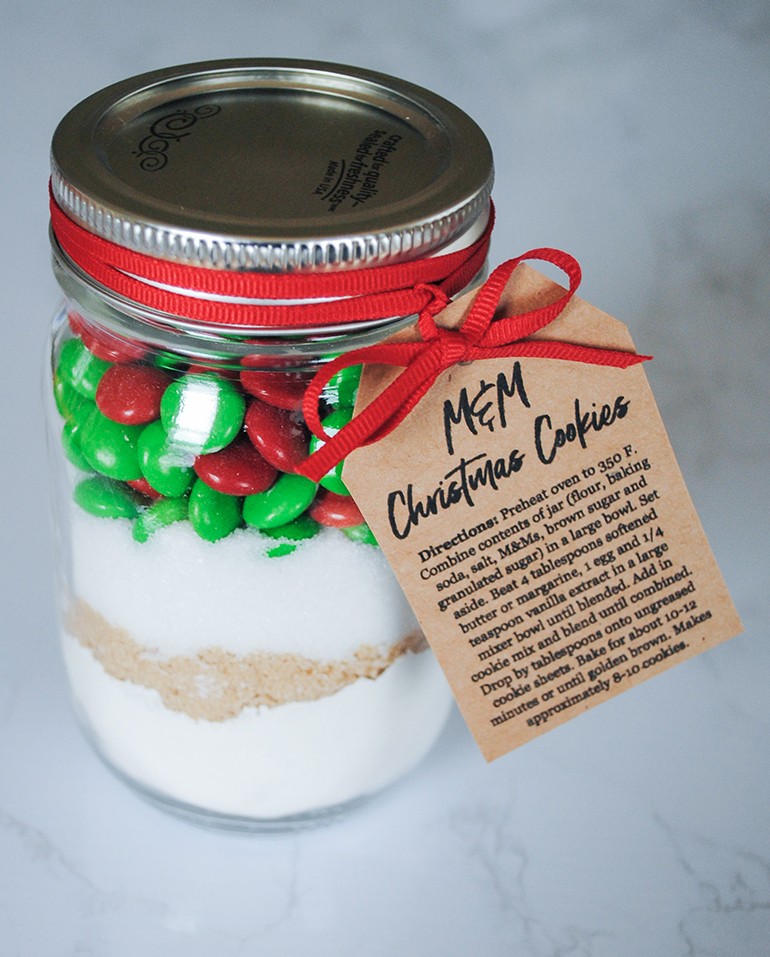 And that's all there is to the Christmas cookie mix in a jar! Happy Holidays!
Did you try out this craft?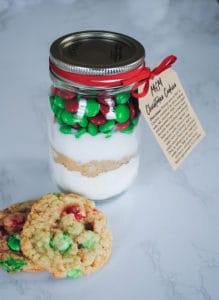 Post a picture of your Cookie mix in a jar on Instagram and tag @pjsandpaint and we might feature you in a future post!
Merry Christmas and Happy Crafting!
SaveSave
SaveSave