I realized this year that my house is seriously lacking in the Christmas decoration department. Aside from the actual tree itself, there is no other holiday spirit to be found! So since I've been loving everything mason jar lately, I picked up a bunch at the art supply store and started crafting! The first project I worked on was this adorable little snowman. I have it set on on a side table as decoration, however, you could also fill it with candy or small treats and give it as a gift! If you like this craft, you can check out my post on How to Make a Mason Jar Santa next.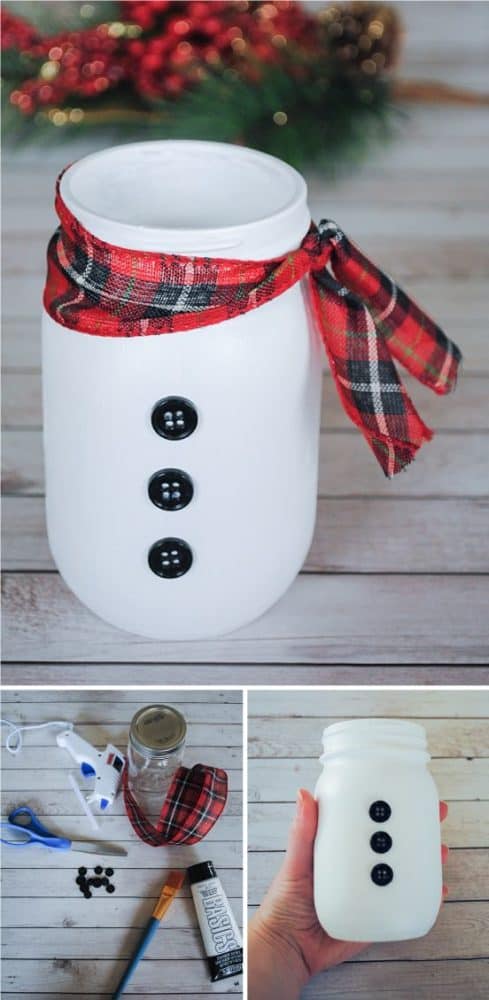 Supplies Needed:
1 pint sized mason jar (however, any size would work!)
Ribbon
White paint
Black buttons
Glue gun or Elmer's glue
Scissors
Paintbrush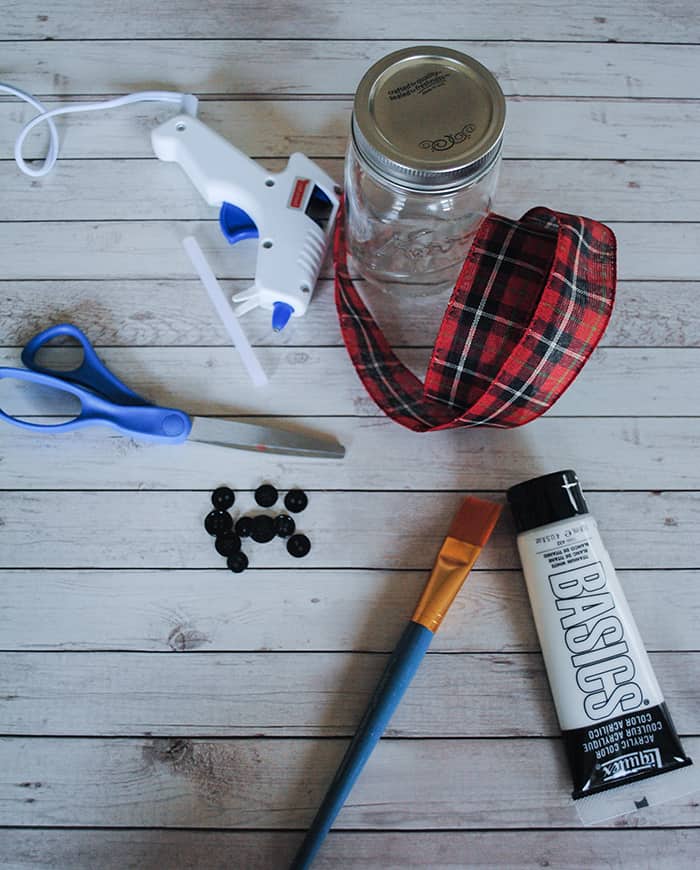 First, you'll need to paint your jar. I used acrylic white paint, and it took two coats to fully cover the jar. Make sure the first coat is fully dried before moving onto the second layer of paint. I also painted the inside white as well.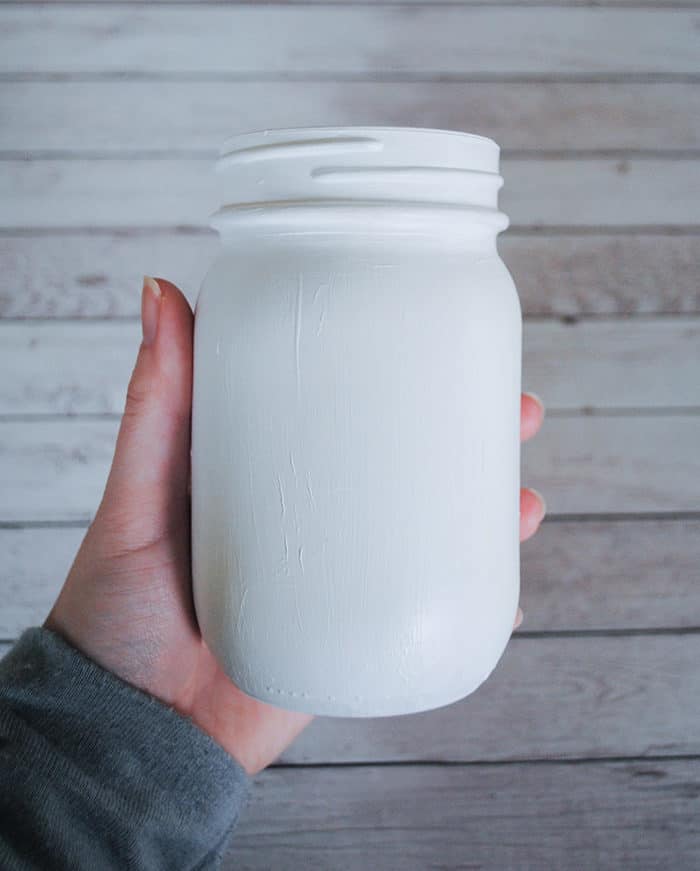 Once the paint is completely dry, glue three black buttons onto the front of the jar. You can use a hot glue gun, or Elmer's glue.
Next, cut a piece of ribbon and tie it around the top of the jar. After that, if you'd like you can add a dab of glue underneath the knot to make sure it stays put.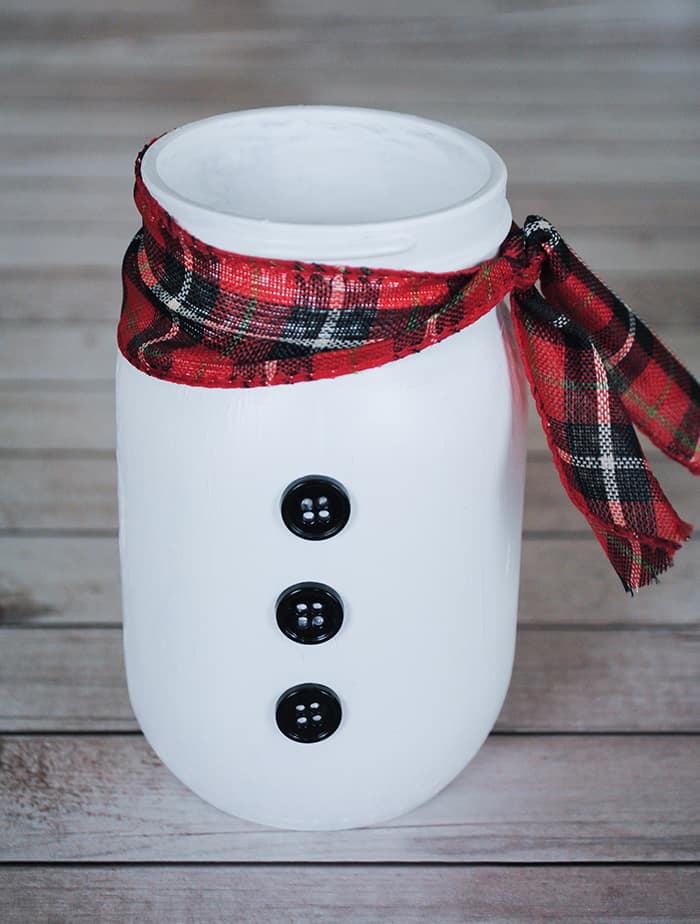 And that's it! Super easy right? Display your snowman as is, or fill with candy canes for a little extra holiday spirit. Another fun idea would be to use it to hold forks and knives during your Christmas dinner.
Don't forget to check out my post on How to Make a Mason Jar Santa next!
Did you try out this craft?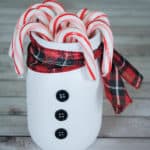 Post a picture of your mason jar snowman on Instagram and tag @pjsandpaint and we might feature you in a future post!
Merry Christmas and Happy Crafting!
SaveSave
SaveSave
SaveSave
SaveSave
SaveSave
SaveSave
SaveSave
SaveSave
SaveSave
SaveSave
SaveSave
SaveSave