Help your child learn their ABC's with these free printable Alphabet Flash Cards for Toddlers.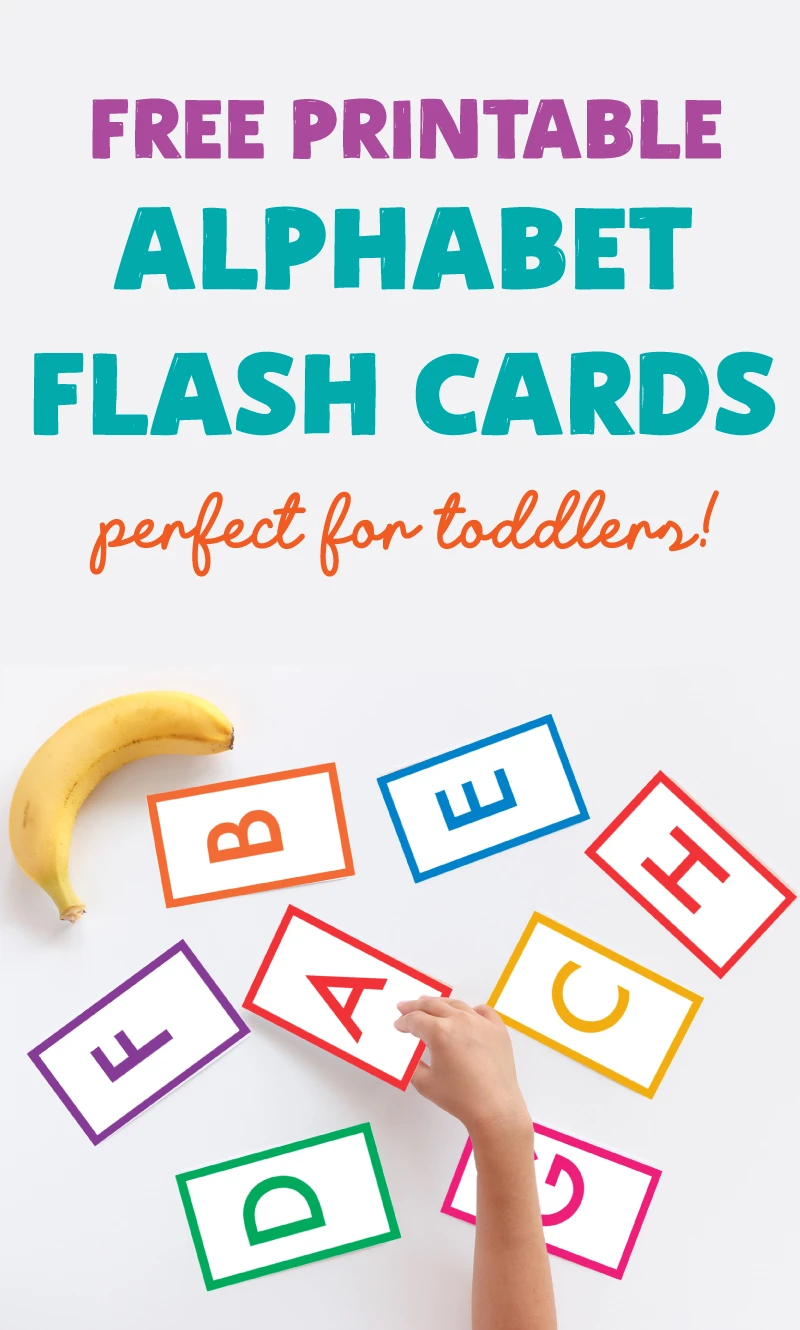 Disclaimer: This post may contain affiliate links. This means that at no extra cost to you, I may earn a small commission if you decide to make a purchase. For more information, please read our affiliate disclosure.
Back before everything changed in the beginning of this year, we had signed our son up for his first year of preschool, set to start in September. Then 2020 happened.
With so much uncertainty and recommendations changing daily, my husband and I came to the conclusion that we would not send our son to preschool this year. He is still very young and we figured we would rather take extra precautions to be safe and then he could go to in person preschool next year.
It was a hard decision because I feel like besides the educational benefit of in person learning, the social aspect is very important. Learning how to share, interact with children his age and take instructions from adults other than mom and dad is important to development. That being said, with the world as it is right now, we felt that school would have to wait a year.
However, that doesn't mean that learning should take a backseat! One of my very good friends recently told me she purchased a homeschool preschool curriculum that she would be starting with her daughter who happens to be almost exactly the same age as my son. I decided to do this as well and so even though they won't be in school together, they will both be in homeschool preschool this upcoming September.
After flipping through the lesson plans and supply lists of this curriculum, it got me thinking of other fun and educational ways to supplement my son's learning.
And so I decided that I wanted to create a series of simple flash cards to help him learn. At two and a half years old, my son is like a sponge and soaks up everything we try and teach him. I want to make sure I take advantage of this while he's young and have him learn everything he can!
Today, I'm excited to share with you these free printable alphabet flash cards. They are super simple to print at home and start using immediately!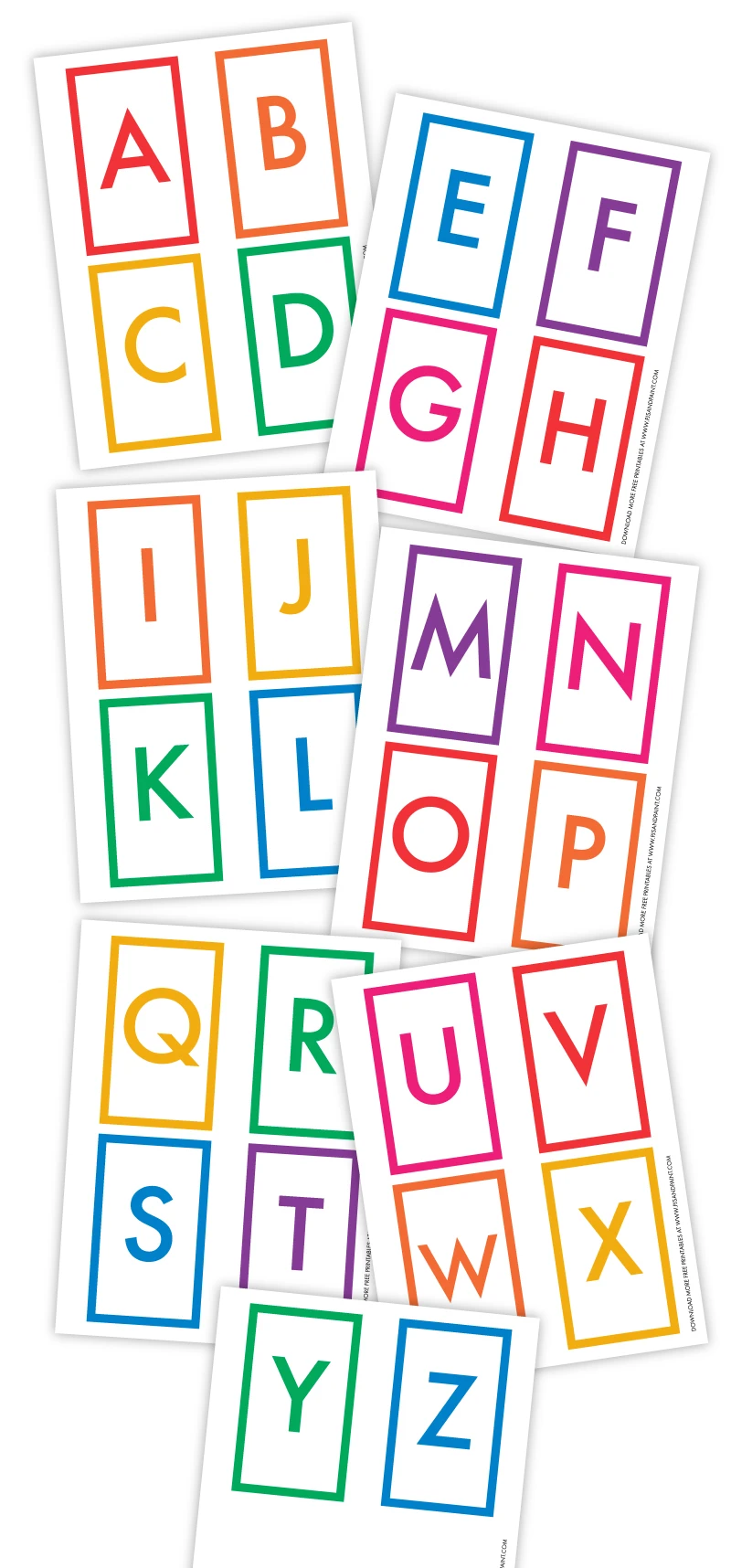 Download link is located at the bottom of this post.
Free Printable Alphabet Flash Cards for Toddlers
These flash cards are designed to print onto standard 8.5×11 inch pieces of paper or cardstock. For the highest quality, I would definitely recommend printing the flash cards out onto white cardstock.
If you want an extra level of durability, I would also highly recommend laminating the cards. I use my home lamination machine probably on a weekly basis and I absolutely love it. Definitely comes in handy all the time!
Once printed and trimmed each flash card will measure 3×5 inches. Please feel free to download and print as many copies of the flash cards as you would like. However, please do not edit or redistribute the files in any way. These flash cards are indented for personal or classroom use only.
How to store the alphabet flash cards
Now that you've printed and possibly laminated your alphabet flash cards you may be thinking about the best way to store them when you are not using them. Here are a few suggestions:
Use a binder ring.
Simply punch a hole into the corner of each flash card and then bind with a metal ring. They come in a variety of sizes and are great for making sure the alphabet cards stay together and none go astray.
Keep the cards in a recipe box or index card case.
Instead of storing your grandma's secret family recipes, use a small recipe box to keep all of your flash cards safe in one place!
If you enjoyed these alphabet flash cards, you may like to check out some of our other free printable flash cards and educational activities for toddlers below.
Free Printable Color Flash Cards
Help your child learn their colors with these free printable color flash cards! Cards measure 3×5 inches each. Easily print for free at home!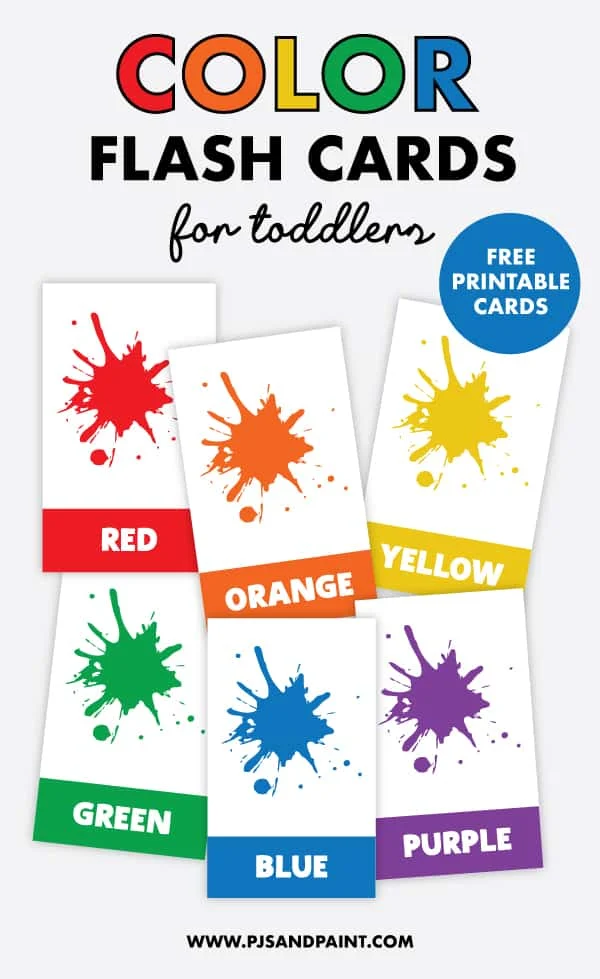 7 DIY Velcro Boards – With Free Printables
Featuring letters, numbers, shapes, food and more, your kids will have a blast working on these fun puzzles. Best of all they are free printable downloads that are simple to put together with a few supplies.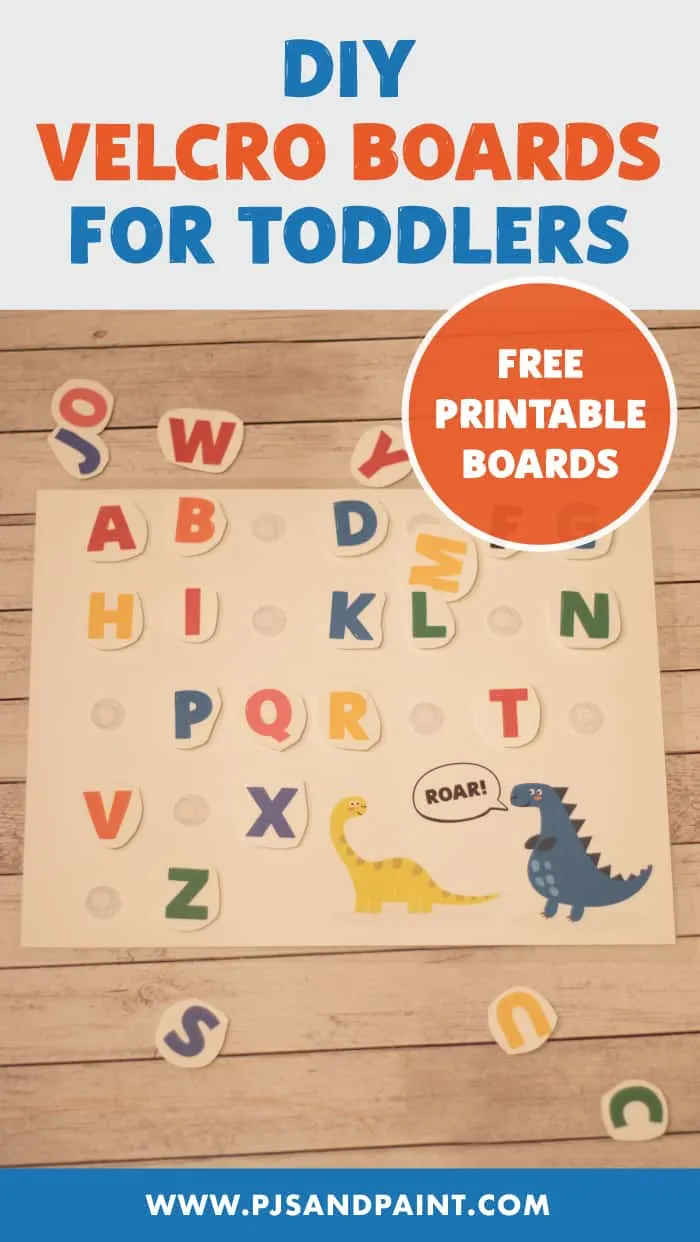 Alphabet Flash Cards Download Link: