Last Updated on
Help your child learn their colors with these free printable color flash cards!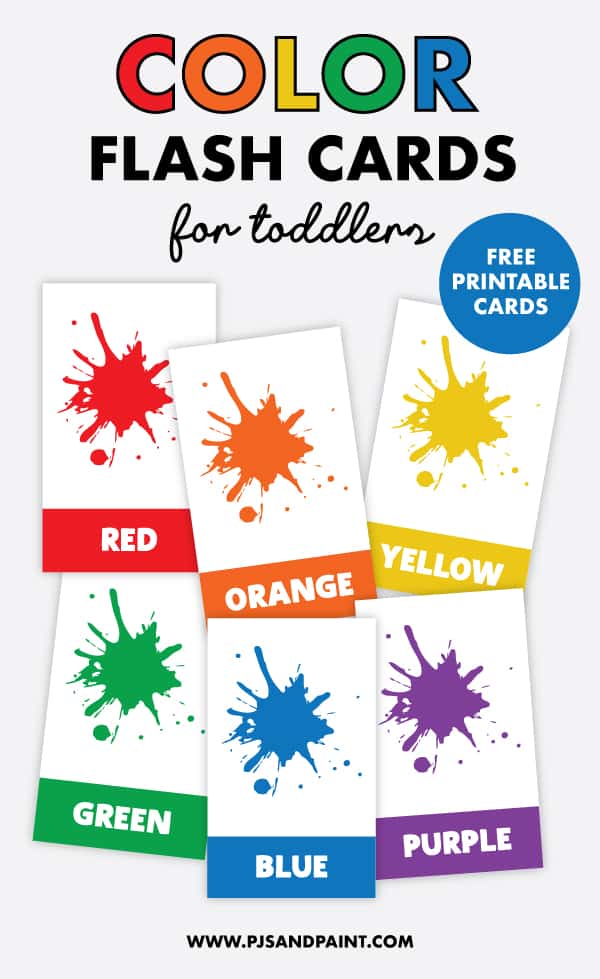 Disclaimer: This post contains Amazon affiliate links. This means that at no extra cost to you, I may earn a small commission if you decide to make a purchase.
The inspiration to create these fun free printable flash cards came to me a few days ago.
A while back I had asked my almost 2 year old what his favorite color was. He looked me in the eyes and proudly said "yellow!" It was adorable.
Every once in a while I'd ask him again what his favorite color was and it always stayed the same.
The other day we saw a firetruck and I asked "What color is that truck?" He confidently said "yellow!" I said, "No sweetie, it's actually red." A few moments later I pointed at the grass and asked what color it was. Again, he proudly said "yellow!"
I then realized that while he definitely understands that yellow is a color, he seems to think everything is called yellow. As cute as that is, I thought maybe working with some flash cards might help him differentiate between the colors.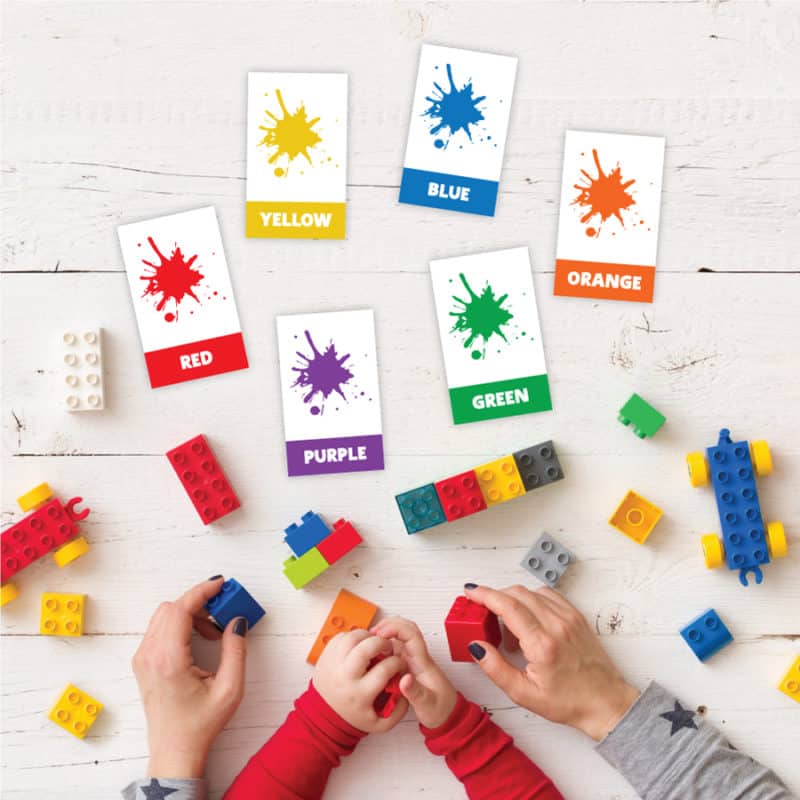 So, I created these printable flash cards with fun paint splatters! Included in the set are cards for: Red, Orange, Yellow, Green, Blue, Purple, Pink, Black, White, Gray and also an additional card with all of the words spelled out.
The pdf is sized to print on 3 standard 8.5×11 inch pieces of paper. Each page contains 4 cards that when trimmed will measure 3×5 inches. For best quality, I would highly recommend printing on white cardstock. I also use this paper cutter for my projects.
Make sure your flash cards stay in great condition with these helpful tips:
Free Printable Color Flash Cards for Toddlers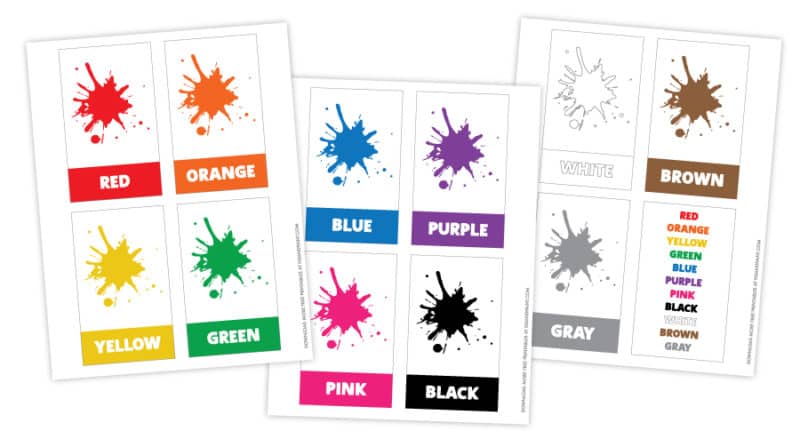 Check back soon for more fun free printable flash cards for kids!