Make sure your elf leaves his notes to the kids on these fun free printable blank elf on the shelf note cards. They feature a "A Note From The Elf" headline and an adorable official North Pole seal stamped on. The note cards are blank leaving plenty of room to explain all of the creative and silly situations the elf finds himself in the Christmas season.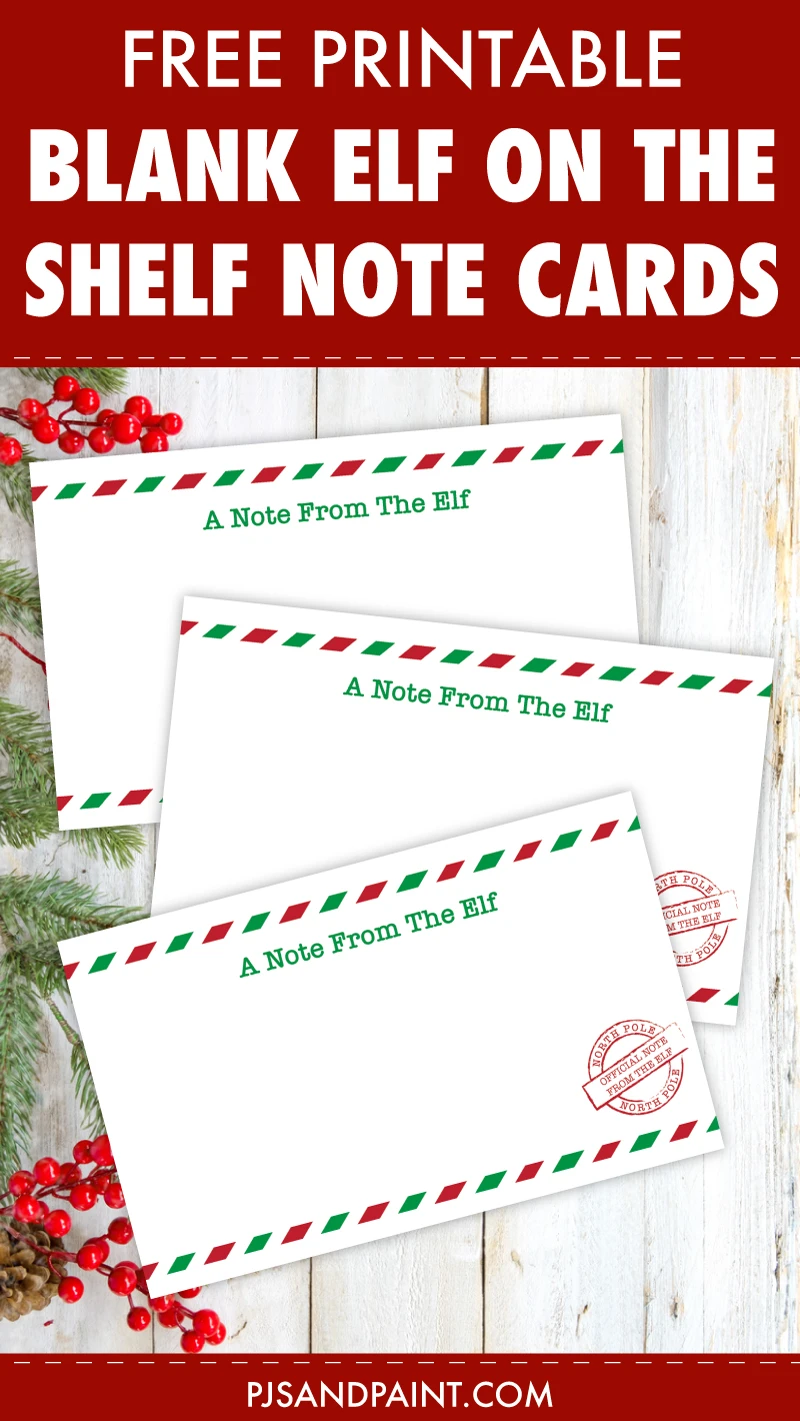 Disclaimer: This post contains affiliate links. This means that at no extra cost to you, I may earn a small commission if you decide to make a purchase. For more information, please read our affiliate disclosure.
It is finally December and that means it is time for the Elf on the Shelf to arrive!
I must say that I am super excited for the whole elf tradition this year. My kids are at the perfect age where they understand what Christmas is and have so much excitement over it all.
Since this is our first year really introducing the Elf on the Shelf I wanted to make it extra special. But that doesn't mean this year didn't start off with a few hiccups.
A few days after Thanksgiving, my husband and I began digging through the attic to find all of our Christmas decorations. Let's just say our attic is one place in the house that really needs a good sorting through. We may not be as bad as that last hoarders episode you saw, but everything tends to end up up there.
Anyway, we took down the Christmas tree, the ornaments, the stockings, you name it. As we were setting up the tree I wanted to sneak off and have the elf magically appear.
I opened up the original box that I had kept the elf in and to my surprise, all of his clothes and accessories were neatly packaged in the box.. but the elf was nowhere to be found.
I spent the next 45 minutes up in the attic digging through boxes of baby clothes, old work uniforms and every box I could find. That elf was nowhere!
We then swapped and my husband went up to look for him, thinking maybe he'll check a place that I had missed. Another half hour later and still no luck.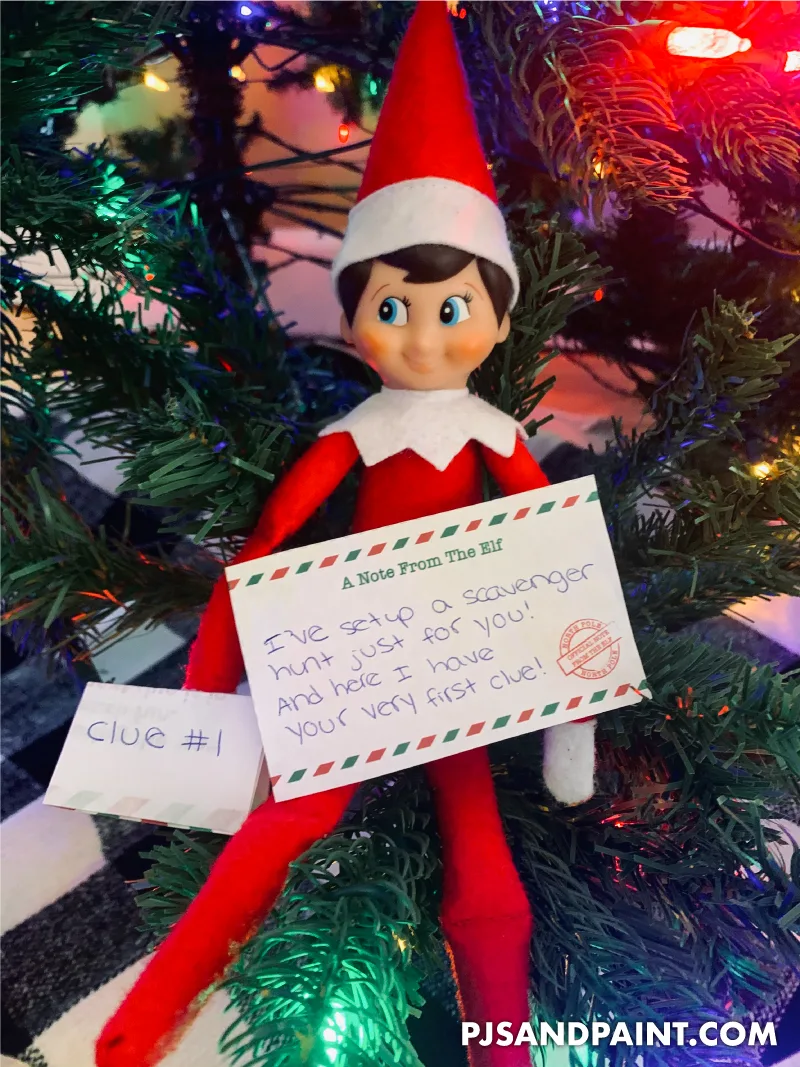 Download link located at the bottom of this post.
I then texted my good friend to complain about our dilemma and she causally said, "Have you checked by the clothes?" And so I decided to go back up in the attic one more time and take another look by the boxes of baby clothes I had recently organized.
AND THERE HE WAS! The elf was just lying on the ground in plain sight. I don't know how my friend somehow knew it was there, and I really don't know how two grown adults spent over an hour searching and didn't see him there.
In any case, the elf had arrived! Christmas month could continue!
After all of that, I wanted to make sure that we made the elf tradition really special this year. I decided to create some fun elf note cards that I could write on each night. And today I wanted to share them with you!
For the first night of the elf being in our home, I wanted him to set up a fun little scavenger hunt for our son to do. This free printable Christmas scavenger hunt that I created is perfect for younger kids and will surely make memories.
Check out some of the links at the bottom of this post for some more fun free Elf on the Shelf printables. Merry Christmas!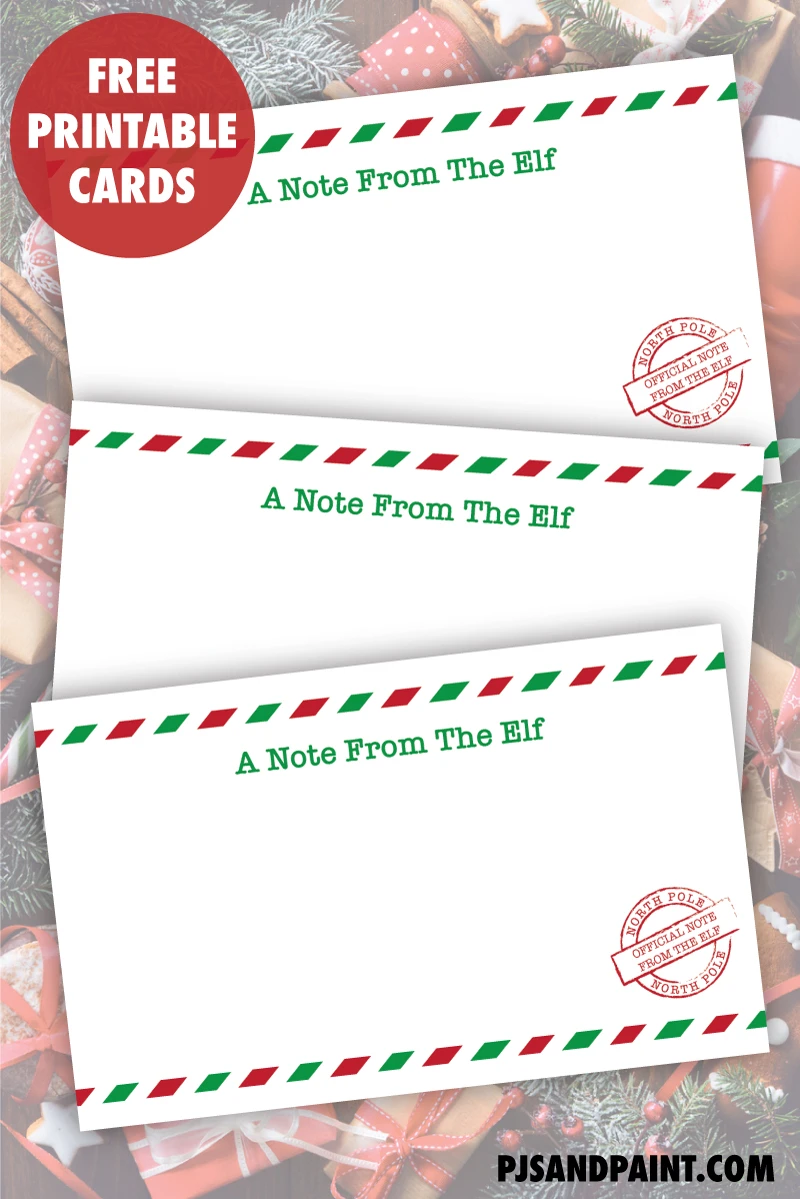 Download link located at the bottom of this post.
Free Printable Blank Elf on the Shelf Note Cards
These note cards are designed to print onto a standard 8.5×11 inch piece of paper or cardstock. Once printed, simply trim along the dotted lines to create the eight note cards. The note cards feature a "A Note From The Elf" headline and a cute official North Pole seal stamped on. The cards are blank meaning you have the room to be creative and write anything you would like!
Please feel free to download and print as many copies of the blank note cards as you would like. However please do not edit or redistribute the files in any way. These note cards were created for personal or classroom use only.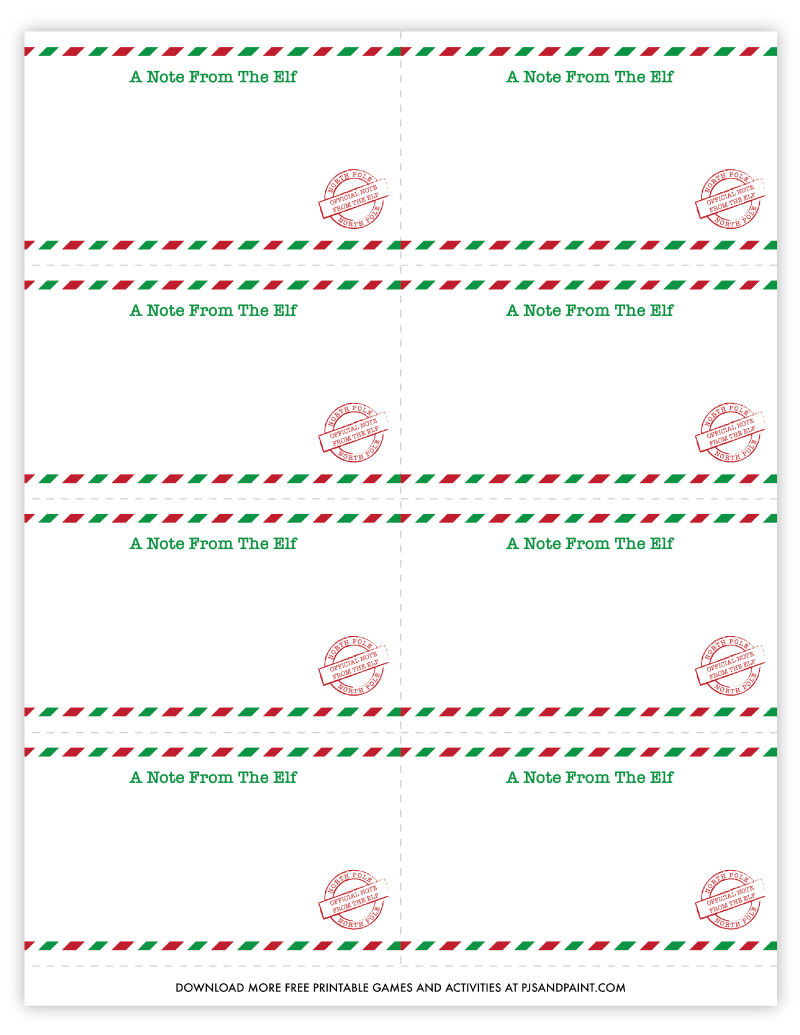 Download link located at the bottom of this post.
If you enjoyed these note cards, you may also like to check out some of our other fun free Elf on the Shelf printables below:
Free Printable Christmas Scavenger Hunt
While this isn't specific to the elf on the shelf tradition. I thought it would be the perfect little activity for the elf to set up for the kid to wake up to in the morning! Simply place the scavenger hunt clues around your home and leave a small gift in a closet. Hand your child the first clue and watch them have fun searching! This set includes eight free printable Christmas themed scavenger hunt clues.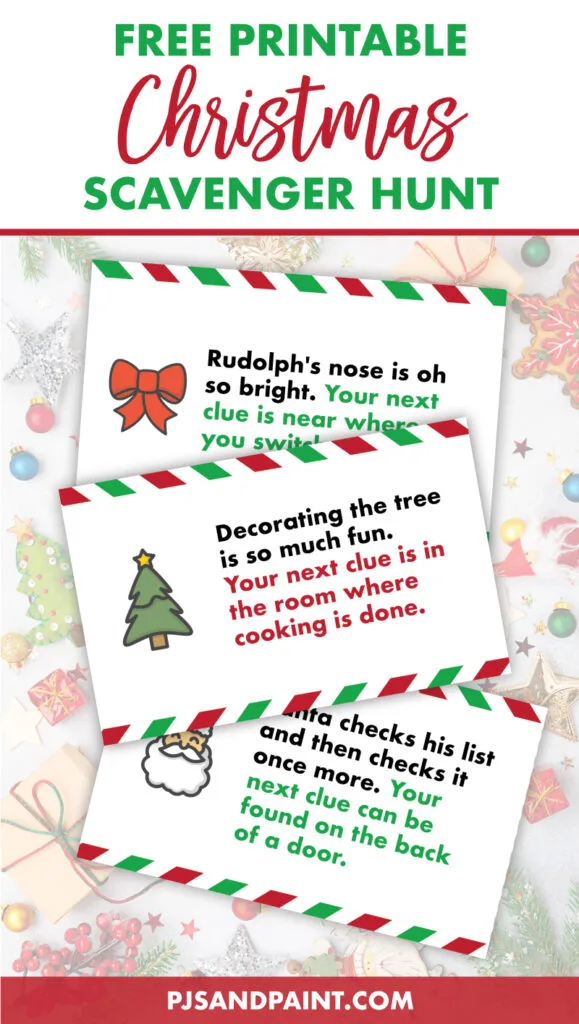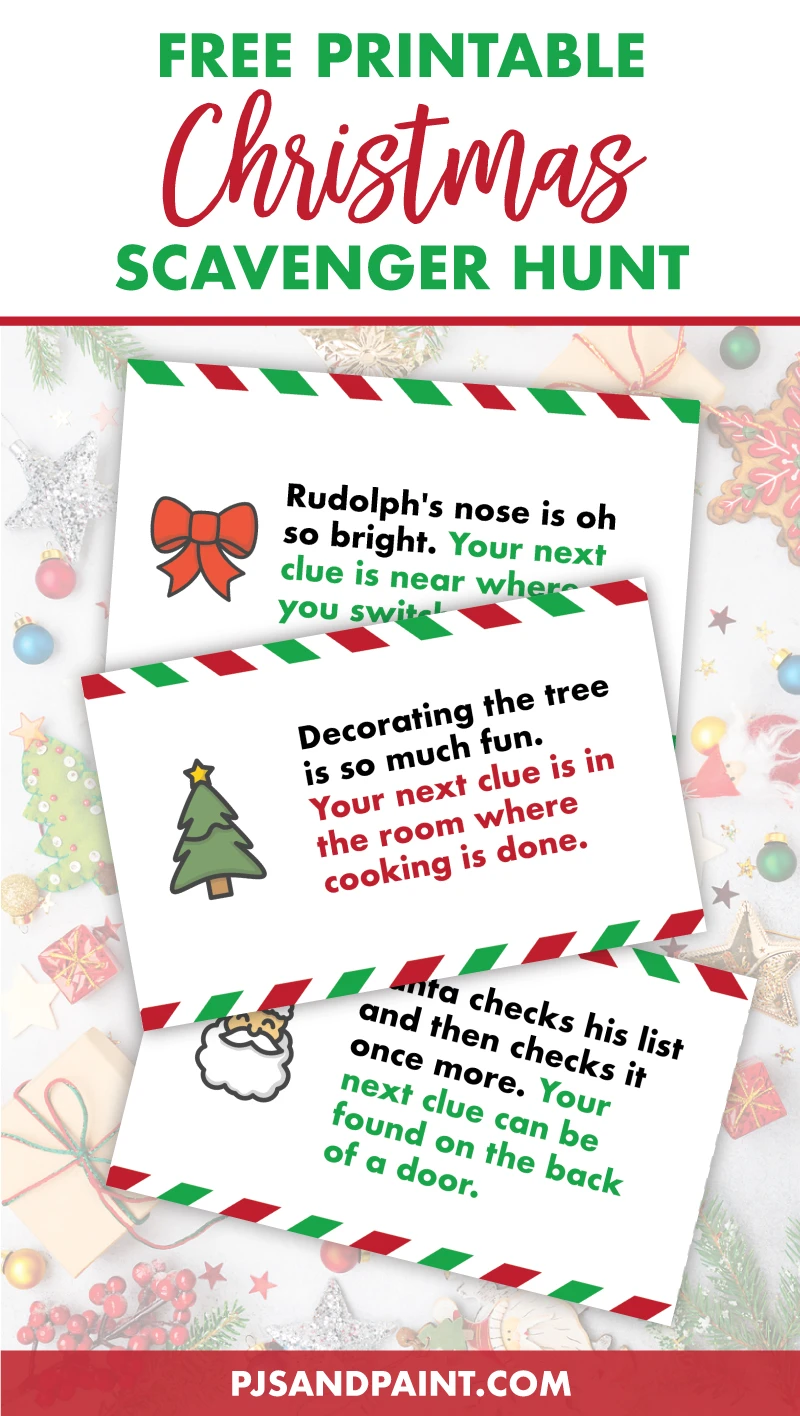 Free Printable Official Elf Adoption Certificate
Use this adoption certificate to officially make your little elf part of the family. It spaces to include your kids' or family's name, the elf's name and is signed by Santa Claus himself! Stamped with the official North Pole document seal, this certificate is perfect to get everyone into the Christmas spirit this year.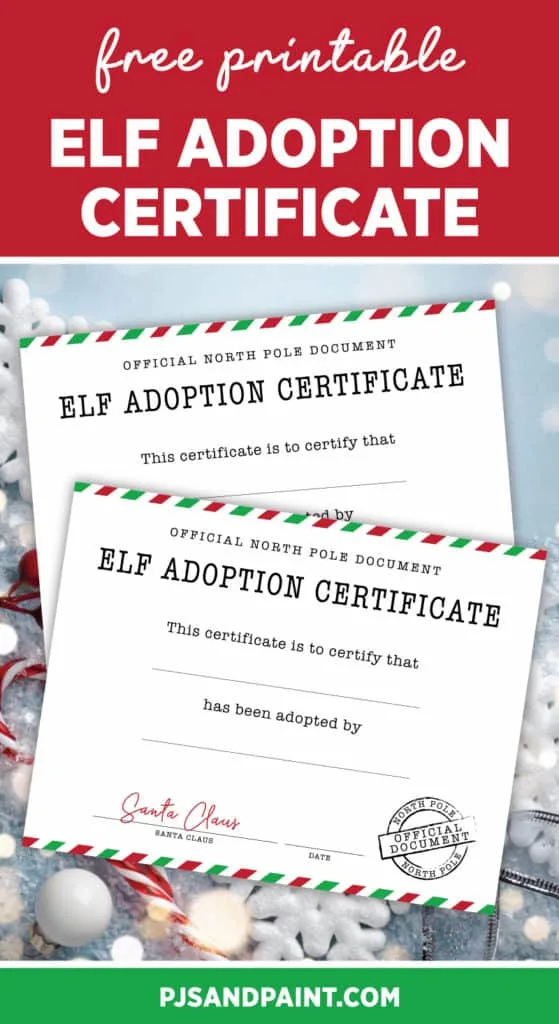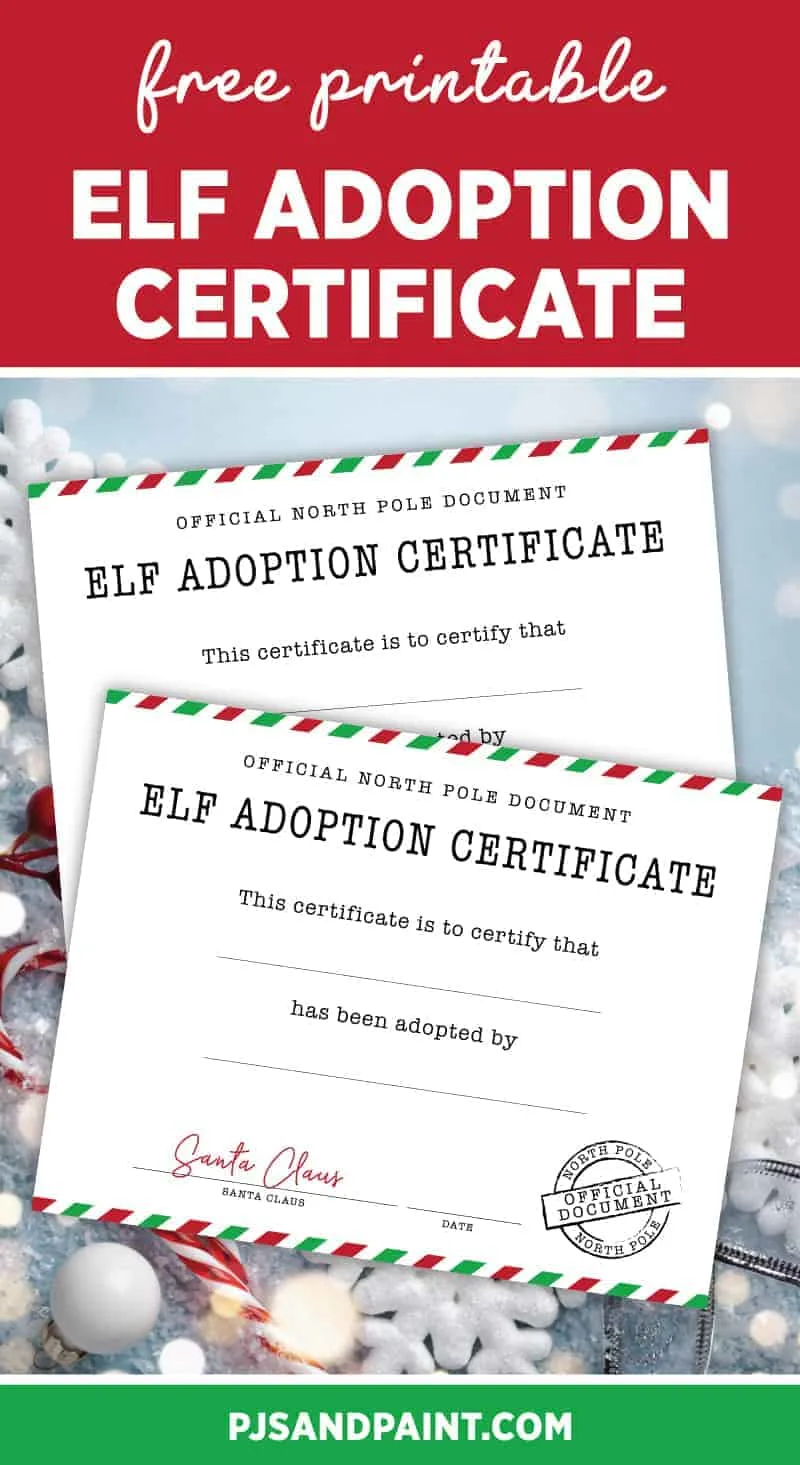 Free Printable Elf Report Cards
This set includes official elf report cards, keep up the good work cards and a warning card. Great for praising good behavior or reminding them that the elf and Santa are watching, these free printables would make a great addition to add to your elf on the shelf tradition.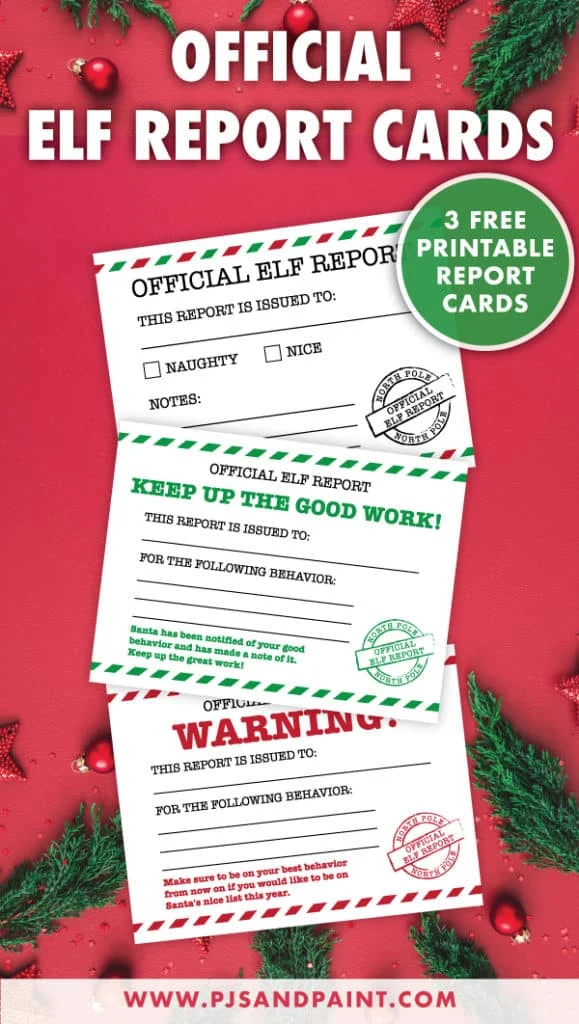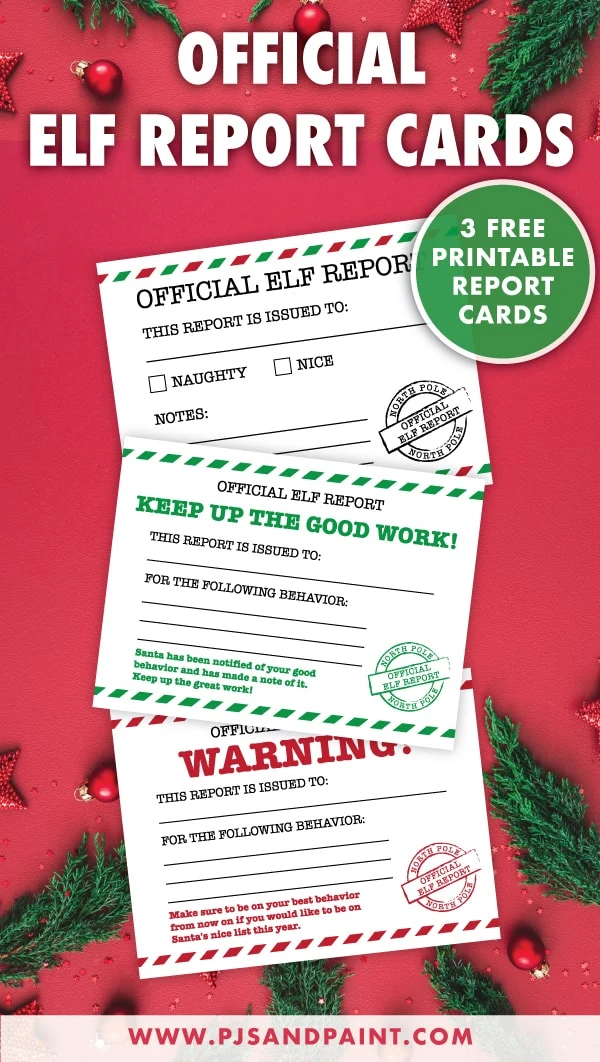 Blank Elf on the Shelf Note Cards Download Link:
Download the blank elf on the shelf note cards.
Check out the editable elf on the shelf note cards.