Officially make your elf on the shelf part of the family with this free printable elf adoption certificate.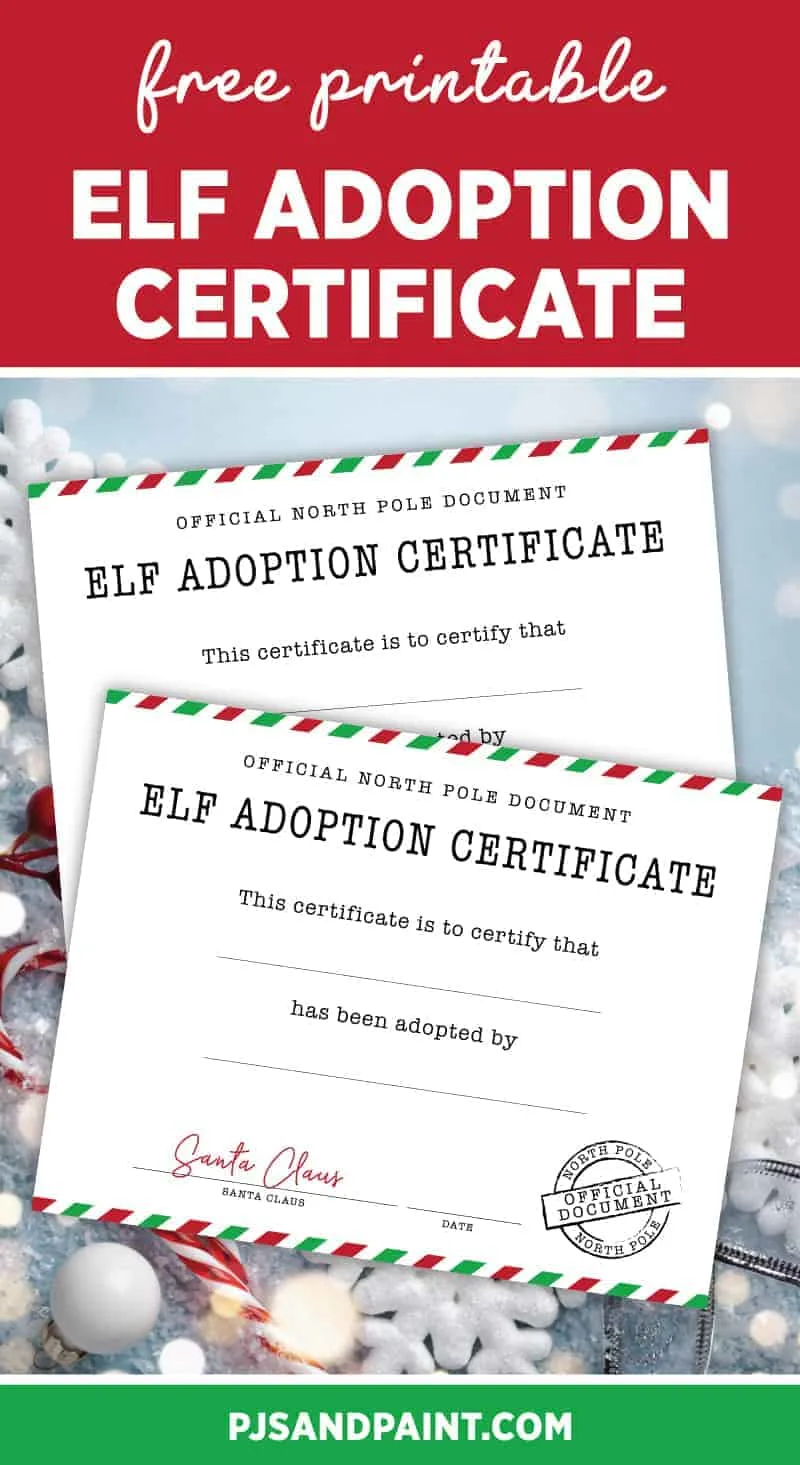 Disclaimer: This post contains Amazon affiliate links. This means that at no extra cost to you, I may earn a small commission if you decide to make a purchase.
However this year will be different. I really think that my son will get very excited about the elf on the shelf and have a great time seeing where he ends up each day. And I know my husband and I will have a lot of fun with it as well!
The first order of business is deciding on a name for our little elf. After that is settled, we can fill out this elf adoption certificate. And then it will be official!
If you have any fun elf on the shelf name ideas, feel free to leave them in the comment section down below. I would love to have some inspiration!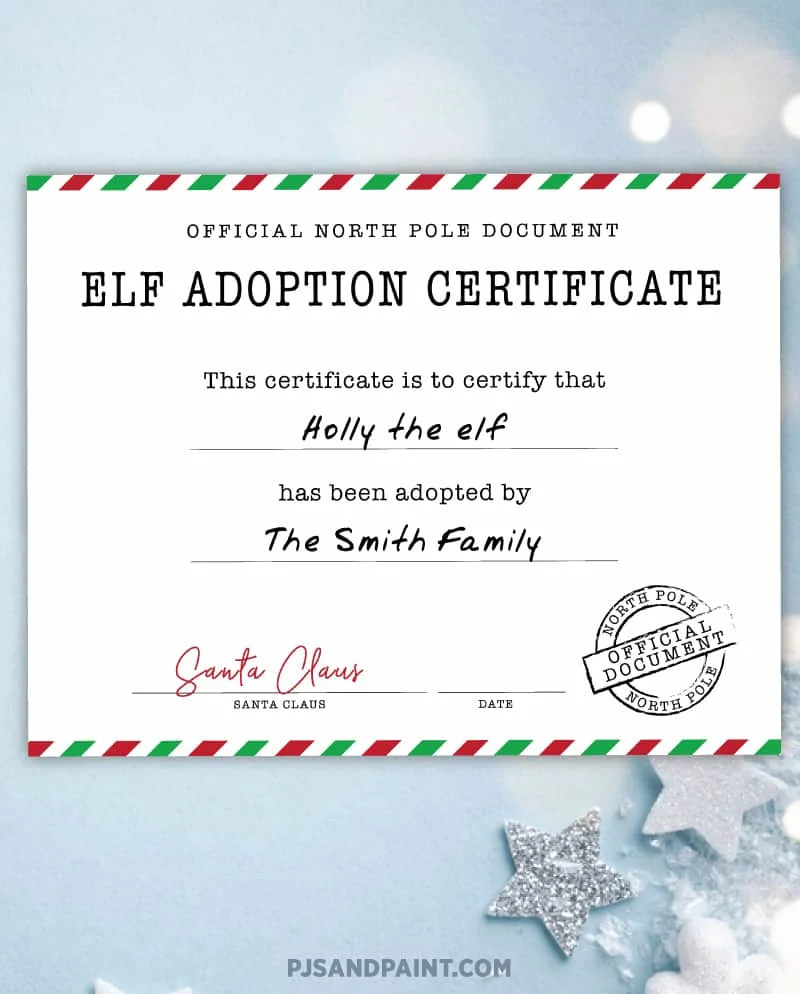 Download link is located at the bottom of this post.
Official Elf Adoption Certificate
This adoption certificate is designed to print onto a standard 8.5×11 inch piece of paper or cardstock.
The first thing you will want to do is name your elf! Once your family decides on the little guy or girls name, you can write it down on the first line of the certificate. Have your children write their names or write down your last name on the second line. Date your certificate and it is now official!
The certificate is signed by Santa Claus himself and stamped with the North Pole Official Document seal. Congratulations! Your little elf is now officially adopted by your family!
*** This elf adoption certificate is for personal use only. It is not to be edited, redistributed or sold in any way.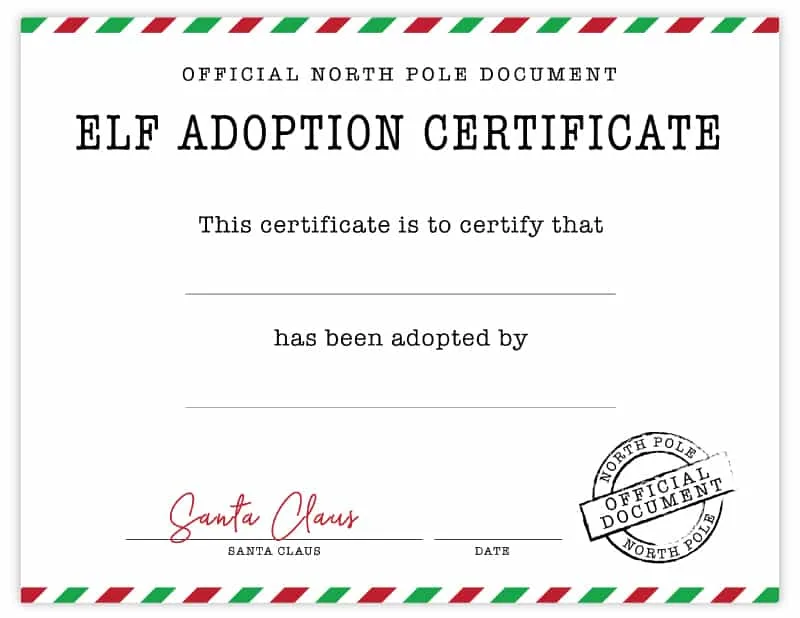 Download link is located at the bottom of this post.
If you enjoyed this post, you may like to check out some of our other fun free Elf on the Shelf and Christmas printables:
Official Elf Report – Free Printable Elf Report Cards
With three options available to download, these free printable official elf reports are a must for this Christmas season! One is a general elf report with space to write down notes. The second is a "Keep up the good work" report, which is perfect for praising good behavior. And the third option is a "WARNING" report. This includes a bright red warning that if the child is not on their best behavior from now on, they may not end up on Santa's nice list this year! View the full blog post and download links here.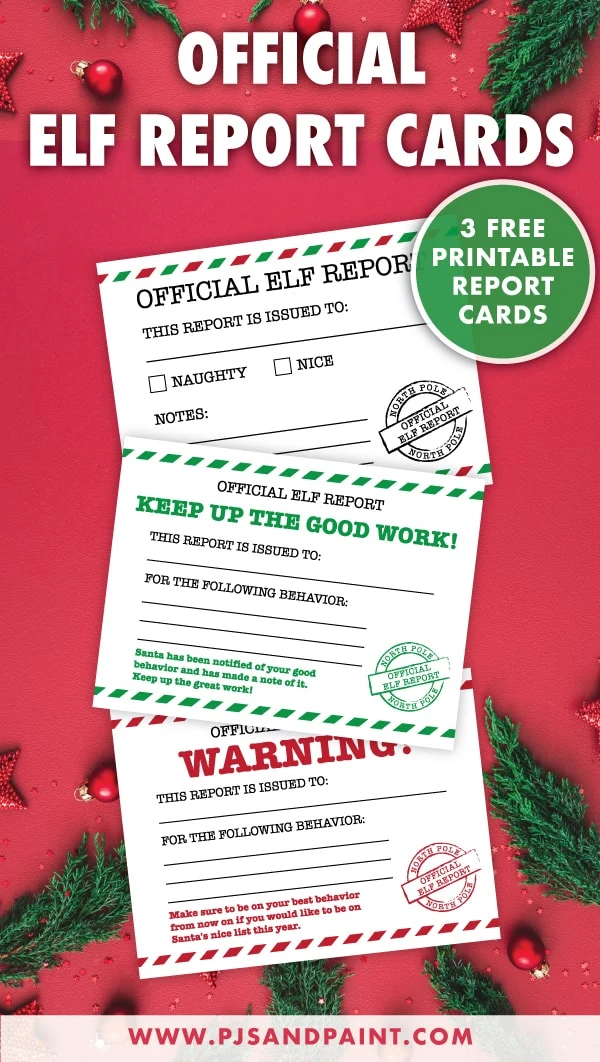 Free Printable Letter to Santa with Matching Printable Envelope
Traditions are always such a fun part of the holiday season. If your kids usually write their wish list to Santa, have them use this free printable letter to Santa. It even has an "Official North Pole" document stamp on it! Once they are done writing their letter, you can use the free printable envelope for them to send it to the North Pole. Click here to read the full blog post and download the free files.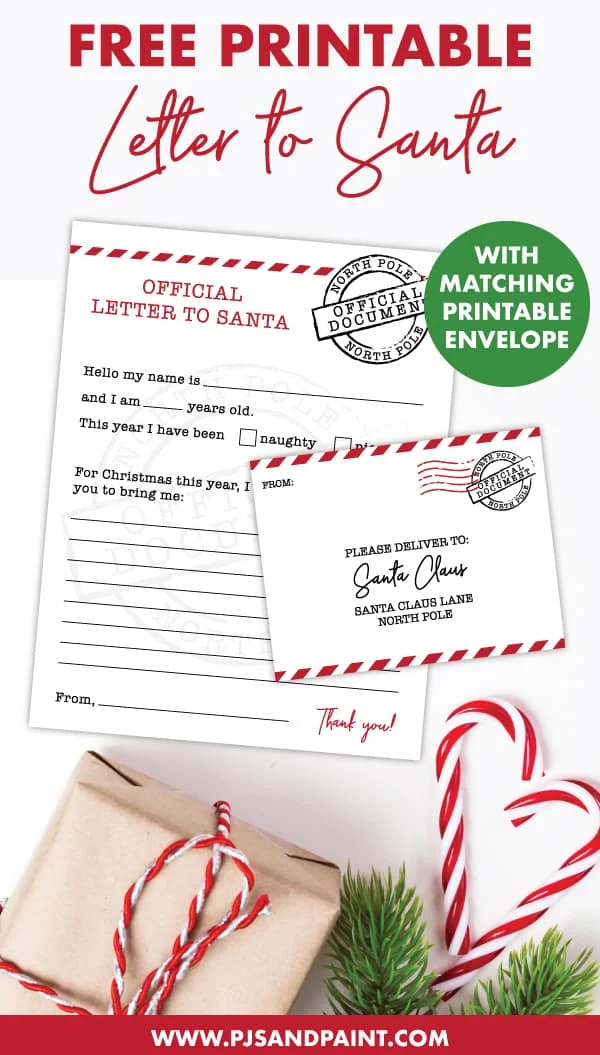 Free Printable Nice List Certificate
Sending kids this nice list certificate is a great way to encourage them to keep up the good behavior they have been exhibiting this year. It can also be a nice little reward to let them know that they have been doing a good job and that the big guy has taken notice. How much fun would it be for your child to revive this official nice list certificate in the mail prior to Christmas Day, or even that morning inside of their stocking. View the full blog post and download links here.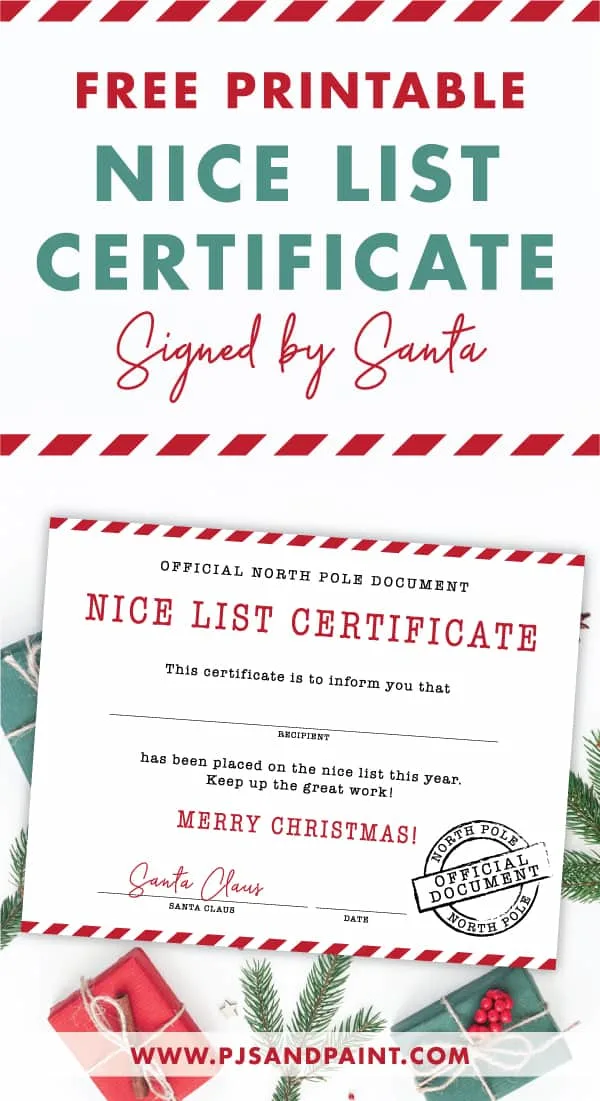 Santa Stop Here Door Hanger – Free Printable
Are your kids afraid that Santa won't know where to drop off presents for them this year? Maybe you won't be home for the holidays or maybe they just want to be really sure Santa remembers them. Whatever the case, they will surely love to hang this free printable Santa stop here door hanger on their bedroom door this Christmas! Click here to view the full post and download the free files.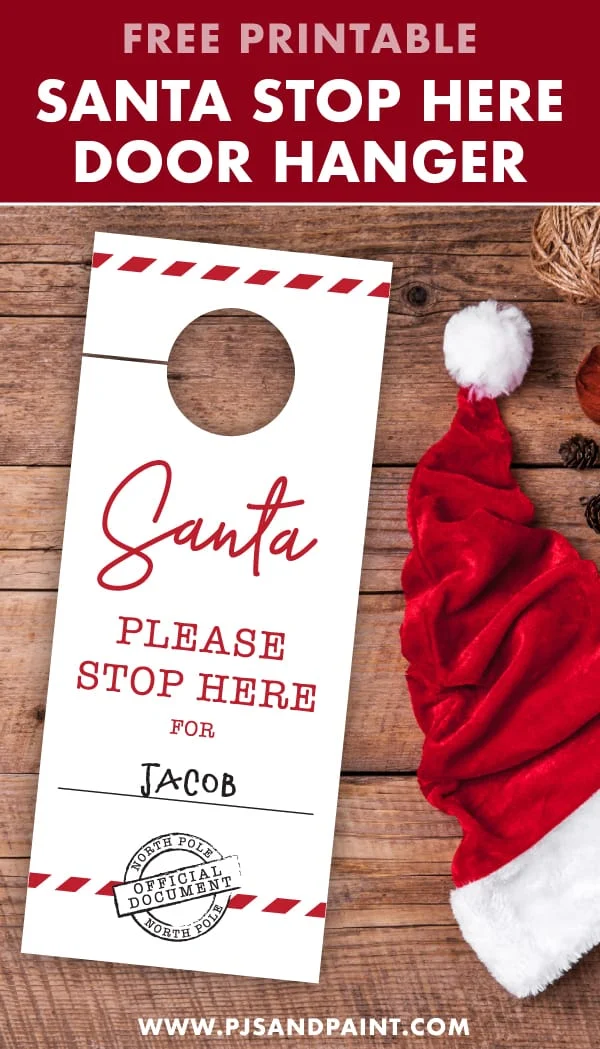 Haven't brought home your elf on the shelf yet? There's still time!

Official Elf Adoption Certificate Download Link:
Click here to download the official elf adoption certificate.
Click here to purchase the editable official elf adoption certificate.