Continuing with the free printable bridal shower games, next up is wedding word scramble. The game is completely free to download and print as many times as you'd like.
Don't forget to check out the other matching free printable bridal shower games in this set!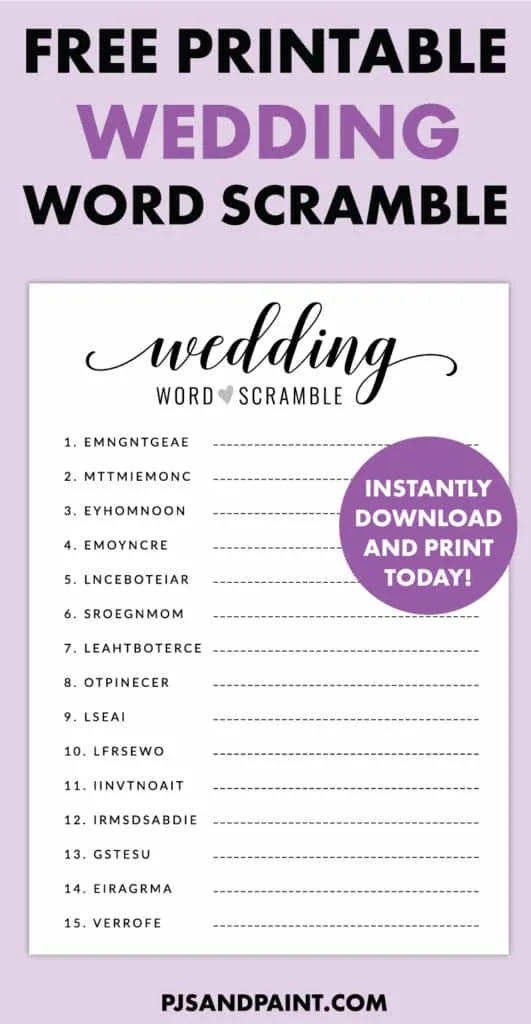 Disclaimer: This post contains Amazon affiliate links. That means I may earn a small commission if you make a purchase through one of my links.
There are two wedding word scramble files to pick from. Both are exactly the same with exception of size. The 5×7 inch pdf will print 1 game per page. This option is best if you are sending the files to a professional printer.
The 8.5×11 inch pdf will print 2 games per page. This version is perfect for home printers. I would recommend either printing on white cardstock or this awesome kraft paper for a more rustic look.
Wedding Word Scramble Game
5×7 inch file (Prints 1 game per page)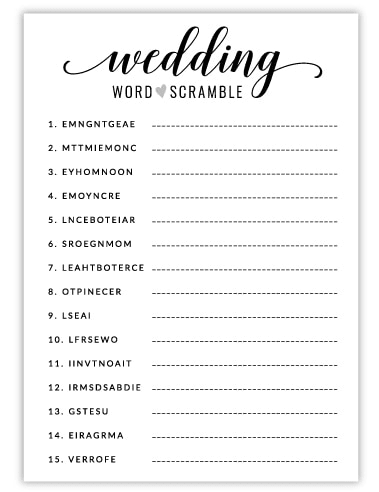 Download wedding word scramble 5×7 game here
8.5×11 inch file (Prints 2 games per page)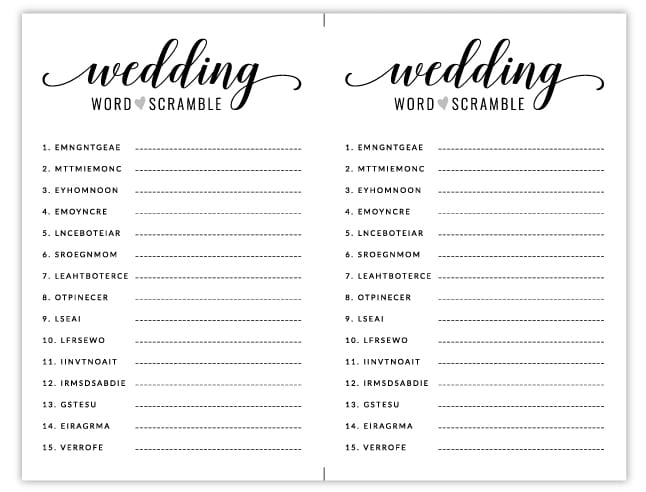 Download wedding word scramble 8.5×11 file here
Answer Key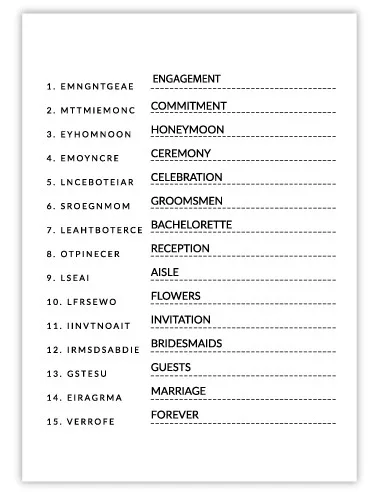 Download the wedding word scramble answer key here
Ways to make word scramble more exciting!
There are a few ways you can make games at bridal showers more fun.
One way to play is to hand out the cards at the beginning of the shower and your guests can work on the activity at their leisure.
Another way is to make it more competitive! Set a timer for 5 minutes. See who can unscramble the most amount of words in that time and they win a prize!
A third way to make wedding word scramble more fun is have everyone start unscrambling words at the same time. Tell your guests to work as quickly as possible. The guest who correctly figures out all the words first, wins!
Here are a few ideas for bridal shower prizes:
Take a look at the matching activities from this set: