This free printable Christmas activity and coloring book makes a great way to keep the kids entertained this holiday season.
Set out a container of markers or crayons on a table along with the assembled booklets and kids can enjoy 10 fun Christmas themed activities and coloring pages.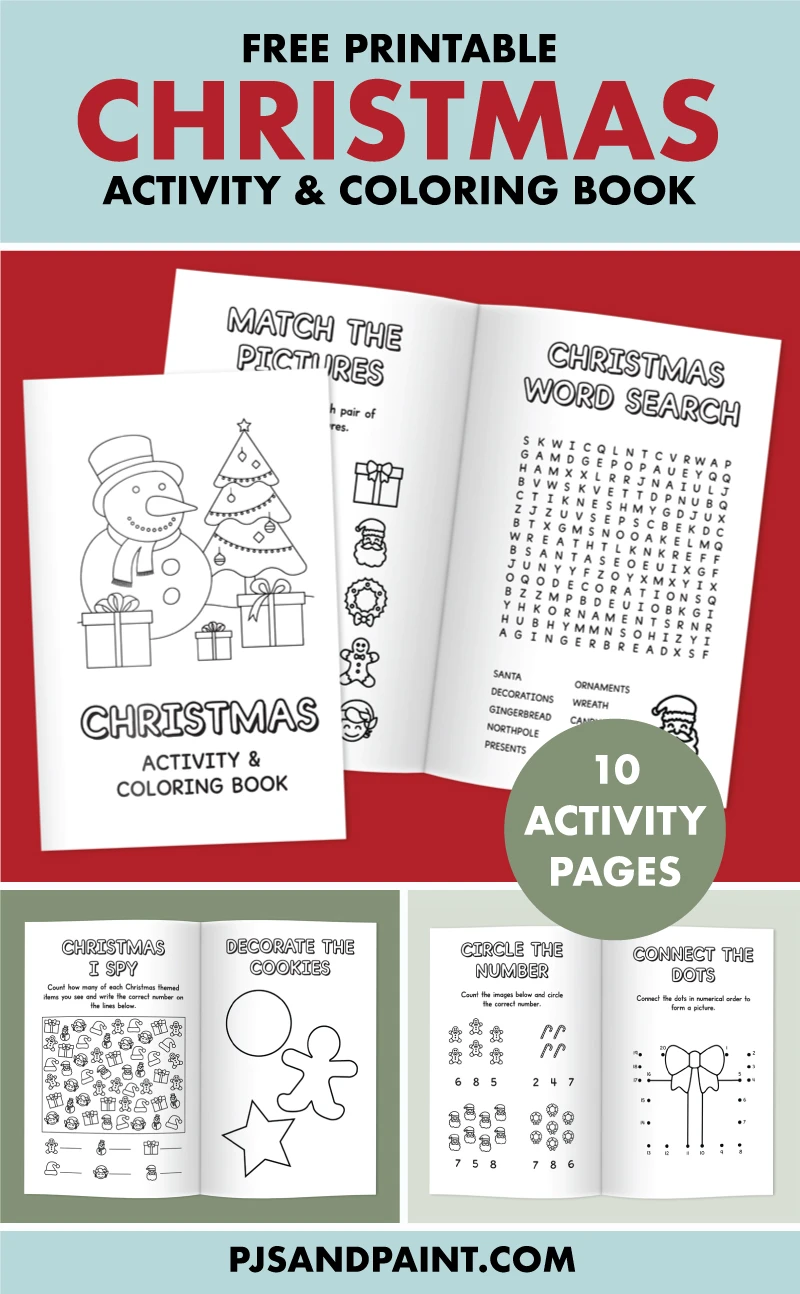 Disclaimer: This post contains Amazon affiliate links. This means that at no additional cost to you, I may earn a small commission if you decide to make a purchase. For more information, feel free to read the affiliate disclosure on our privacy policy page.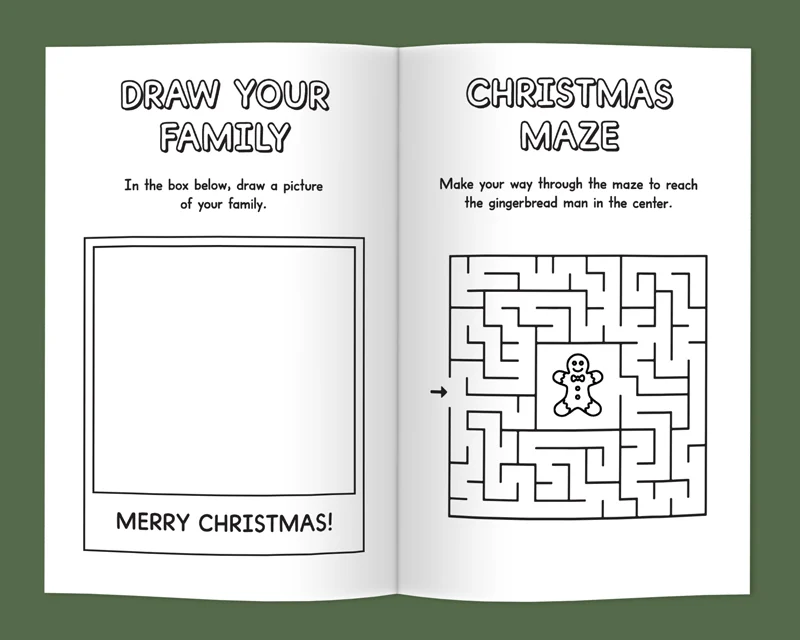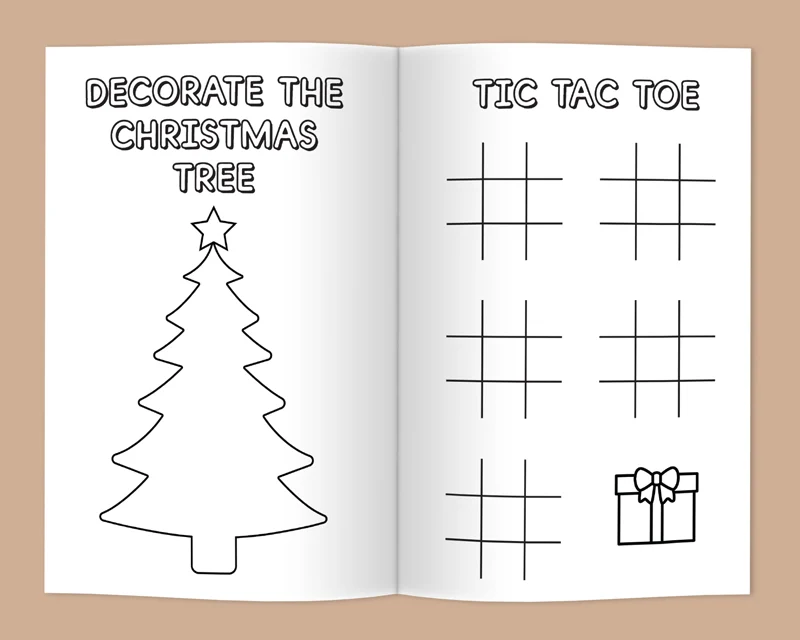 What is included in this activity and coloring book?
Match the pictures
Draw a line to each pair of matching pictures.
Christmas word search
Search for 10 Christmas themed words in this word search puzzle.
Draw your family
In the box provided, draw a picture of your family.
Christmas maze
Make your way through the maze to reach the gingerbread man in the center.
Decorate the Christmas tree
Decorate a Christmas tree with ornaments, lights and other fun decorations
Tic Tac Toe
Five tic tac toe games to play.
Circle the number
Count the images and circle the correct number below.
Connect the dots
Connect the dots in numerical order to form a picture.
Christmas I spy
Count how many of each Christmas themed items you see and write the correct number on the lines below.
Decorate the cookies
Draw decorations on the three cookies.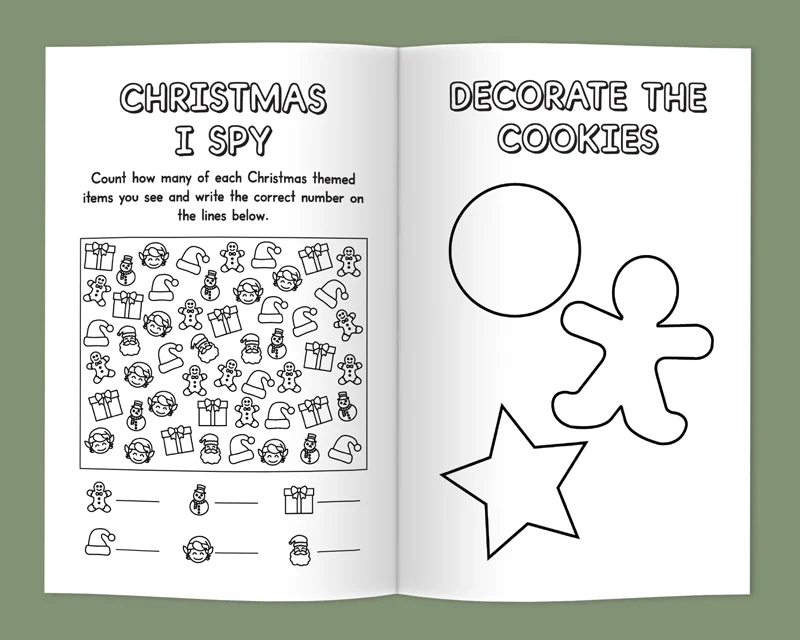 Free Printable Christmas Activity and Coloring Book for Kids
This activity and coloring book was created to be printed onto 3 or 6 pieces of 8.5×11 inch white printer paper or cardstock.
You can either print one sided and use 6 pieces of paper or you can use 3 pages and print double sided.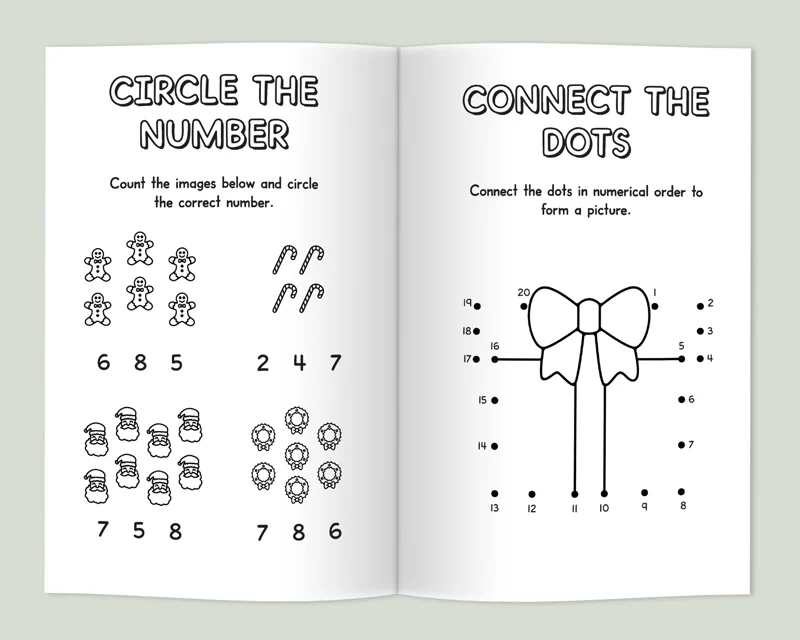 How to download, print and assemble the booklet
How to print out the activity book double sided:
First, print out the first 3 pages of the pdf and then put those pages back in the printer and print out the second 3 pages of the pdf on the back of the pages.
How to print the activity book single sided:
You can also print out the pages individually and use 6 sheets of paper. Once printed, stack them together, making sure the cover page is on top, fold in half and then staple the edge.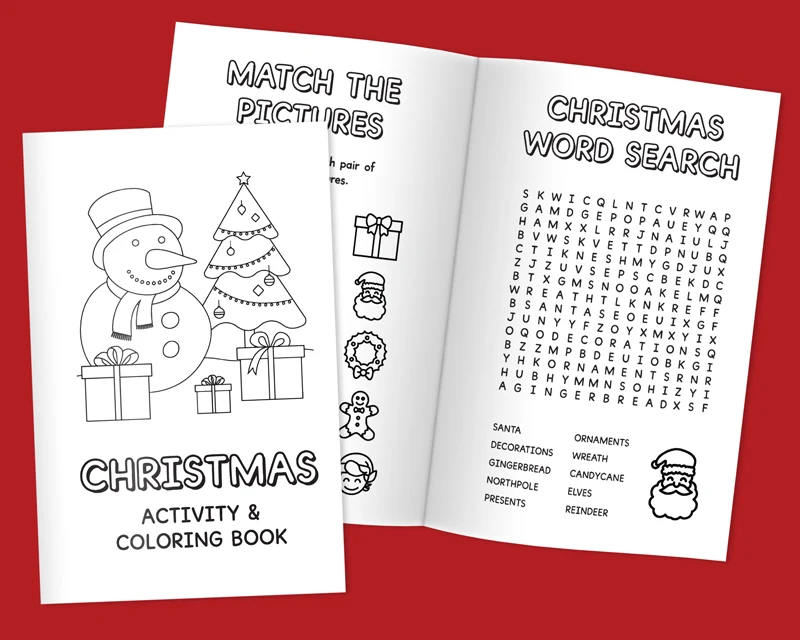 By entering your email address you will be receiving the free digital file as well as subscribing to our weekly email newsletter. You may unsubscribe at any time.