Make this Christmas extra magical for the kids by helping out your elf with these 7 free elf on the shelf printables.
Featuring 3D props, games for both the elves and kids, these printables make perfect last minute ideas that definitely don't look quickly put together.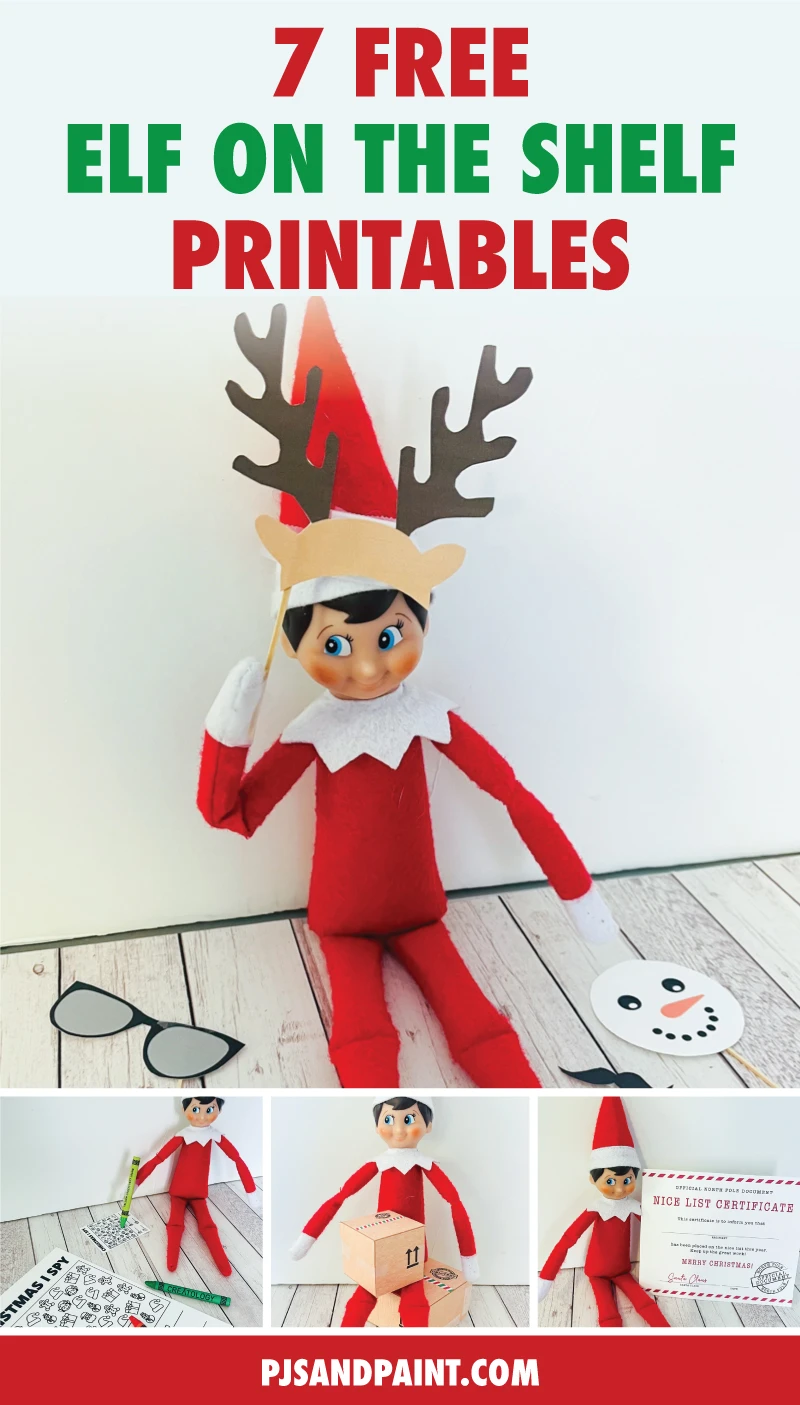 Disclaimer: This post contains Amazon affiliate links. This means that at no additional cost to you, I may earn a small commission if you decide to make a purchase. For more information, feel free to read the affiliate disclosure on our privacy policy page.
At the bottom of this post, you'll find the link to download the 7 free elf on the shelf printables. However, feel free to also check out our full version which includes 25 printable cut outs, games, props and more to make the elf on the shelf experience super easy and fun for everyone.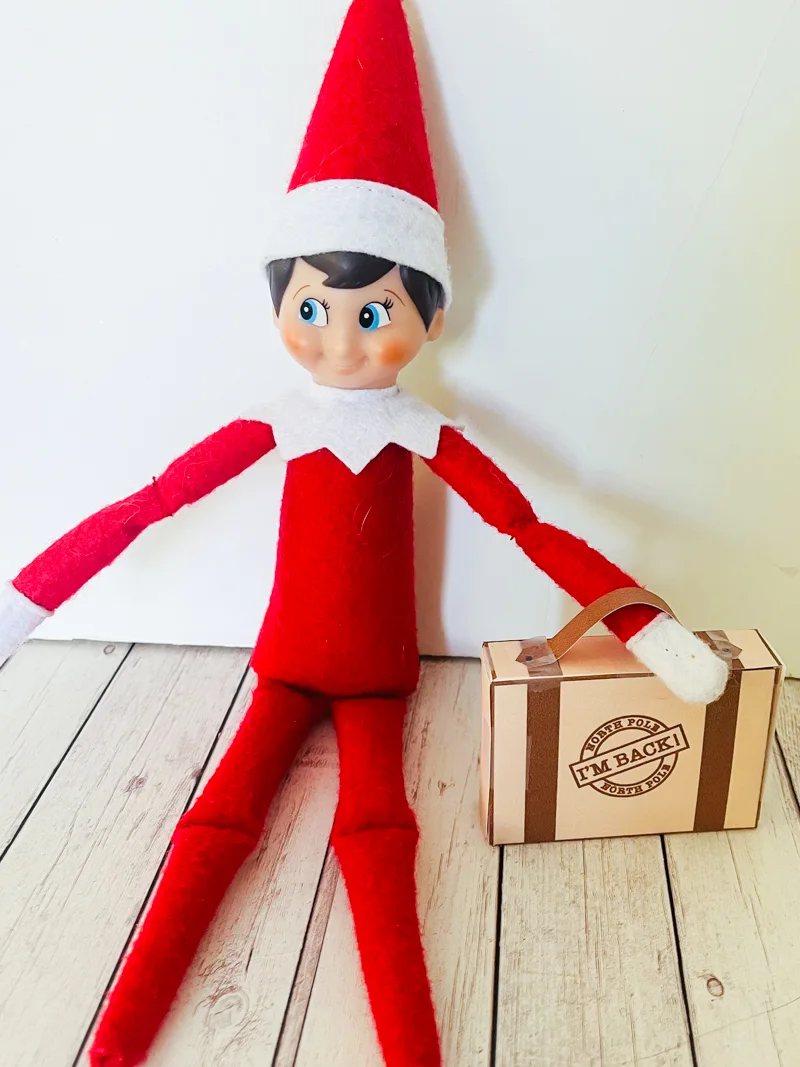 I'm Back!
It's that time of year again! The elf is excited to be back! Make sure you are on your best behavior while the elf is around so you can end up on Santa's nice list.
This pdf includes a printable 3D suitcase that the elf can display for his or her first day back on the job!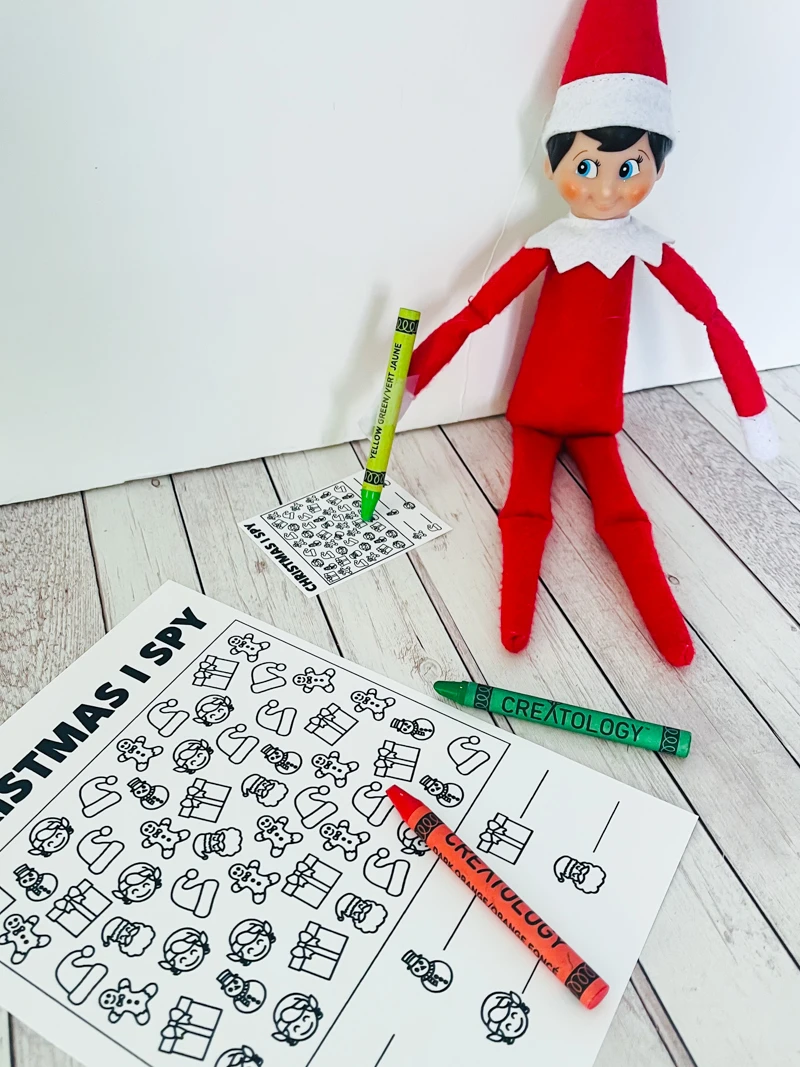 Christmas I Spy
This idea features an elf sized and kid sized printable I Spy game. You will have to see how many Christmas themed items you see in the box and then write the correct number on the lines below.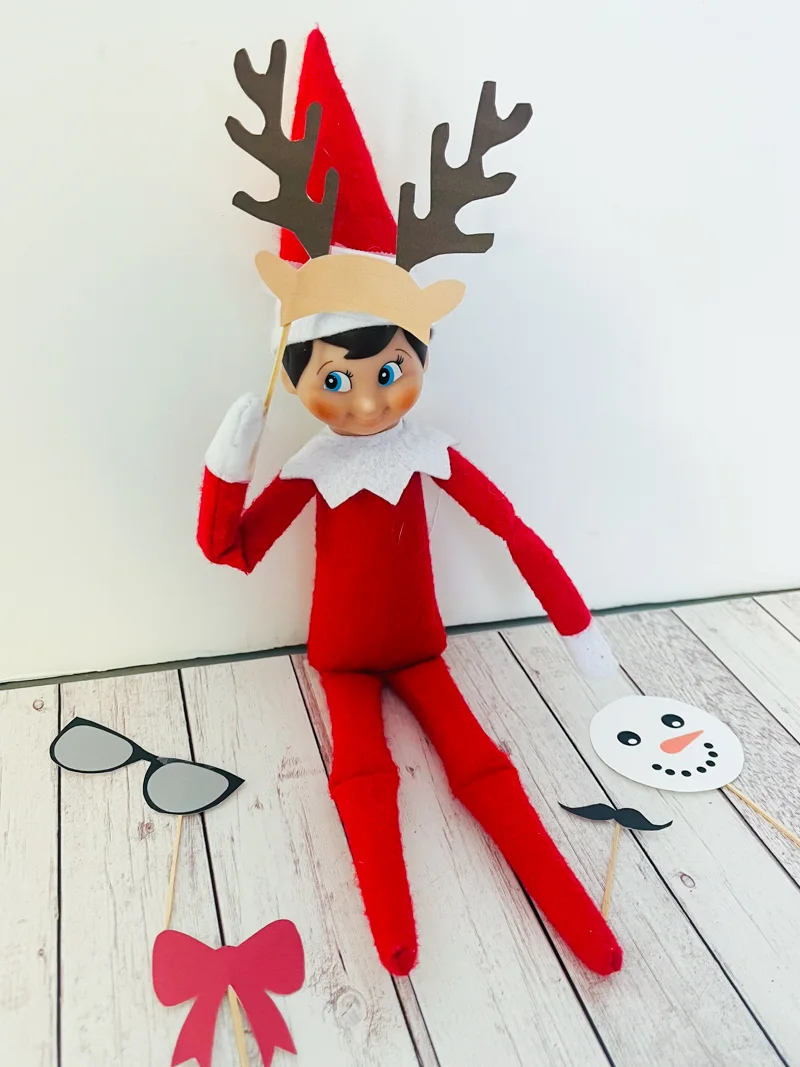 Elf Photo Booth Props
Tonight the elf brought some fun photo booth props! Which one do you like best?
Simply cut out the props and then attach a toothpick with tape to the back and let the photoshoot begin!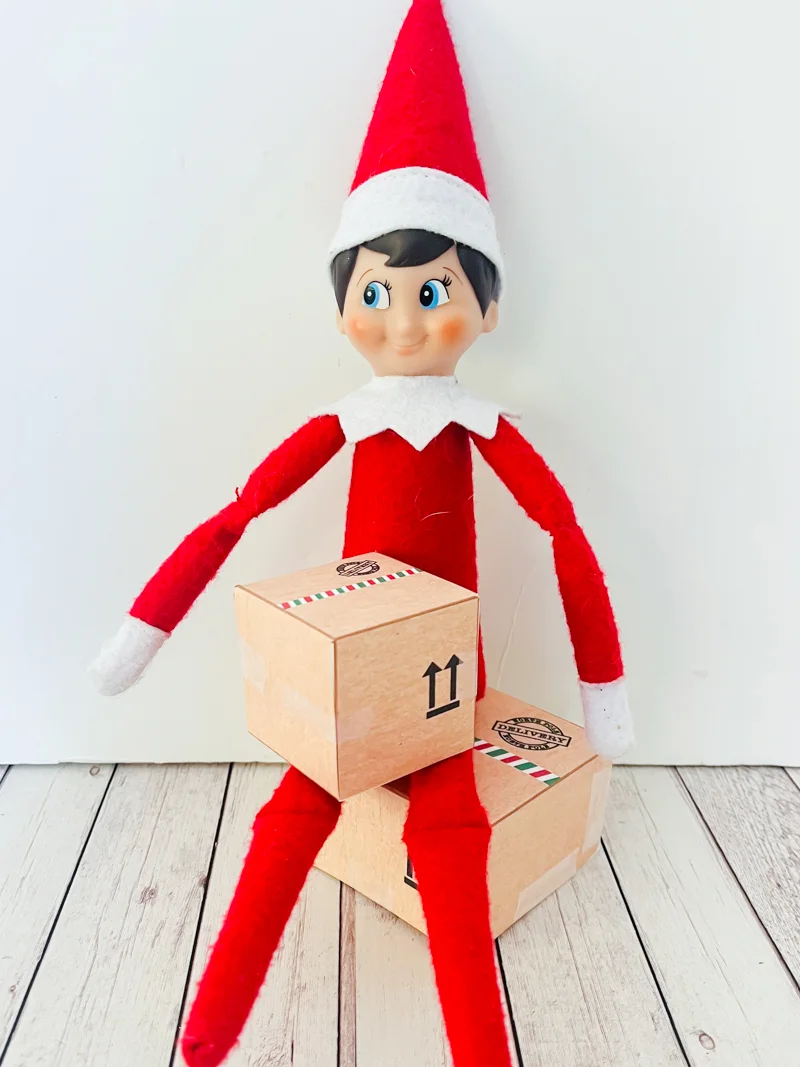 Packages arrived
A few packages showed up for the elf last night! He better get started wrapping! This idea features a large and small 3D box that are super cute and elf sized!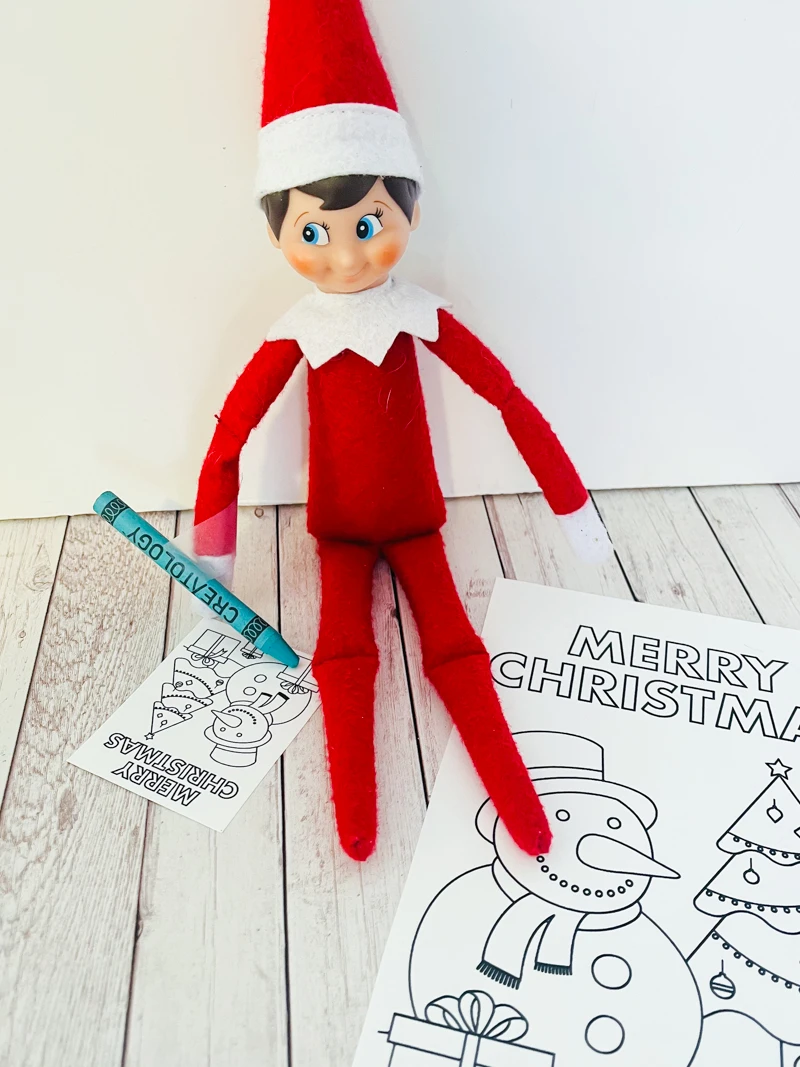 Christmas Coloring Page
Did you know that the elf loves to color? This idea features a kid sized and elf sized coloring page that'll keep everyone entertained and in the holiday spirit.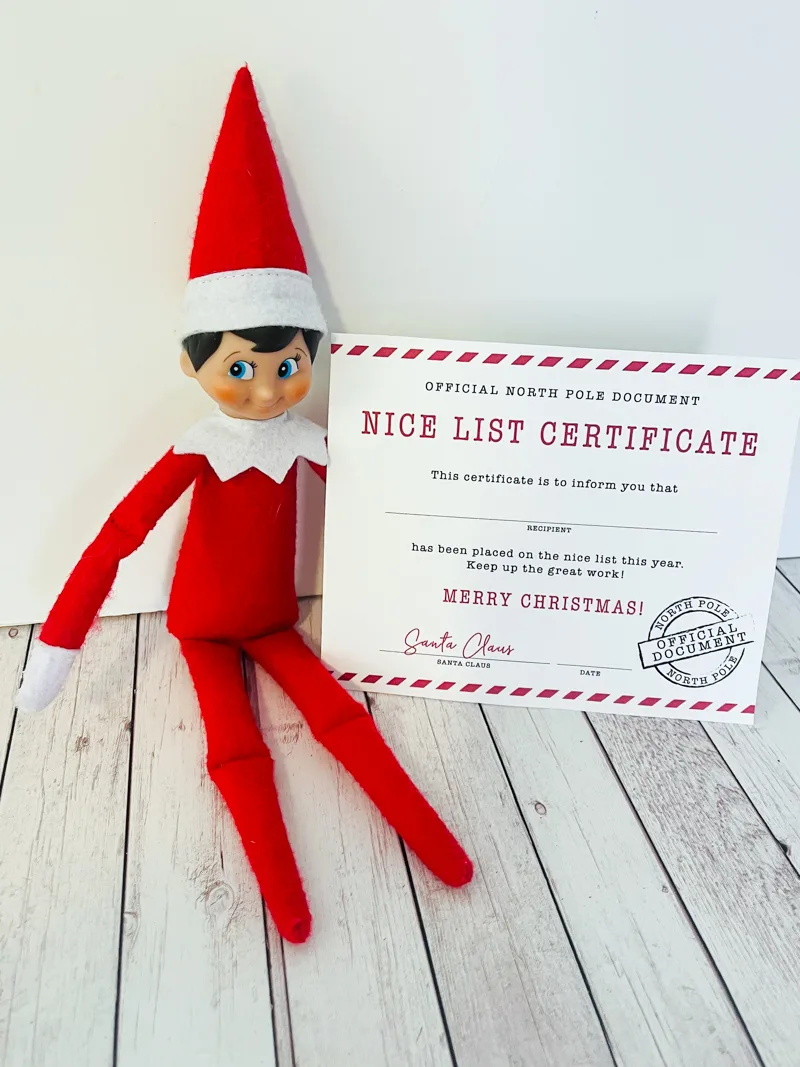 Nice List Certificate
Congratulations! You've made it onto Santa's nice list this year! This idea features a printable nice list certificate with an official North Pole stamp and is signed by Santa himself!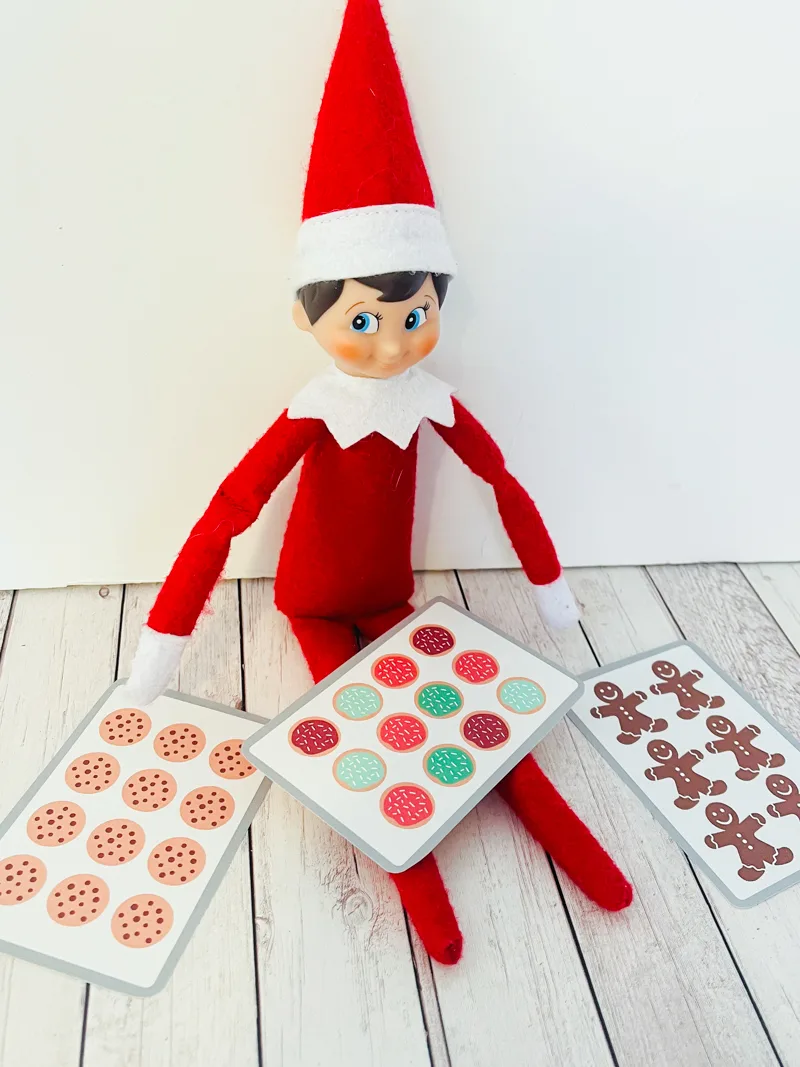 Baking Cookies
The elf spent all night baking some delicious cookies! Gingerbread, chocolate chip and sugar cookies yum!
Want more? Check out the full elf kit that includes 25 printable props and activities that you can instantly download and print at home. With this bundle your elf will be all set for the holiday season! Get the bundle here.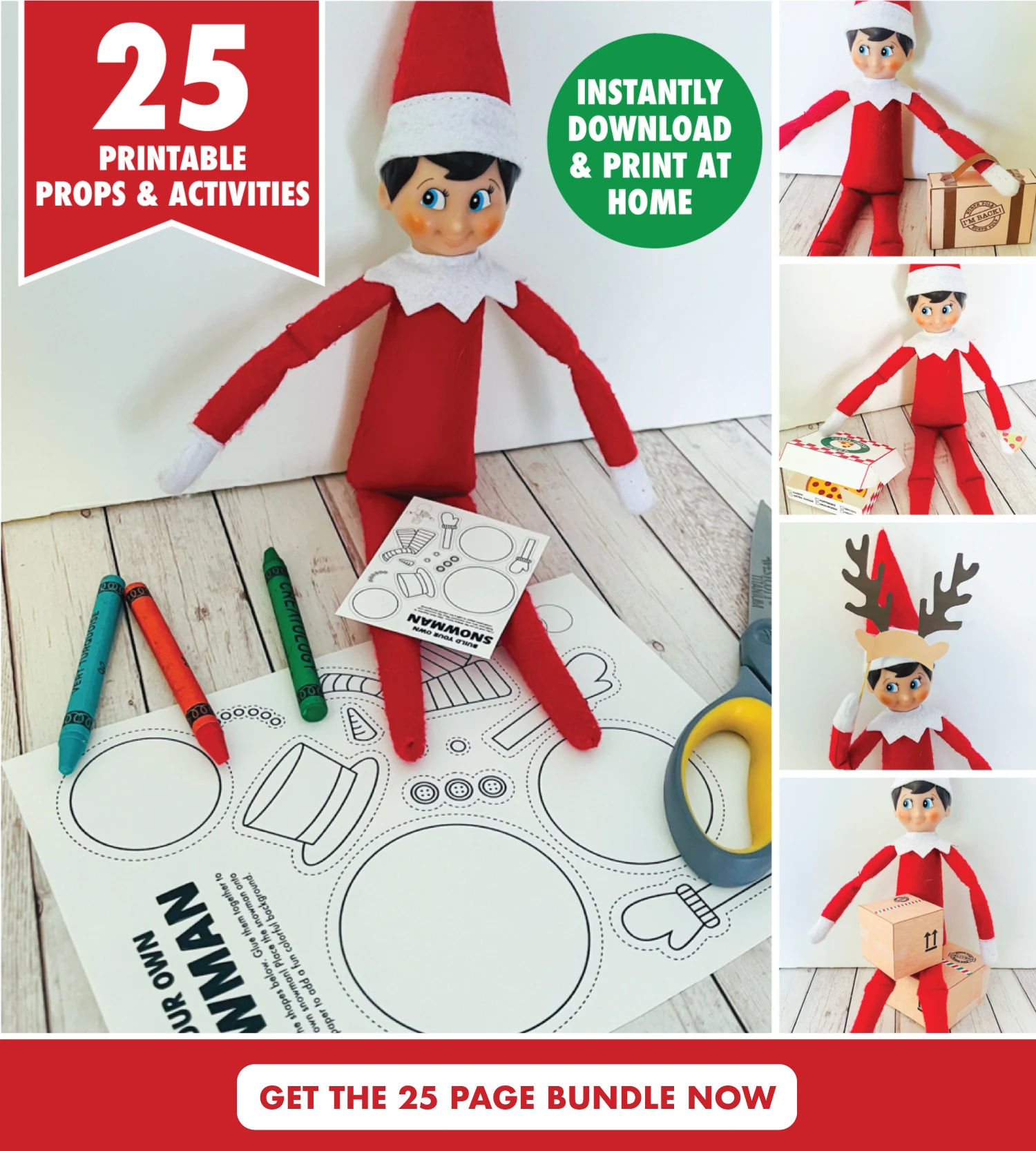 Download Links:
Download the 7 Free Elf on the Shelf Printables.