Beautiful typography is one of my favorite DIY home decor ideas. Monogram art is a great way to decorate and personalize any room in your house. They look especially lovely in a bedroom, nursery or featured on a gallery wall.
Today, I wanted to share some free printable monogram wall art to help brighten up any empty walls your home.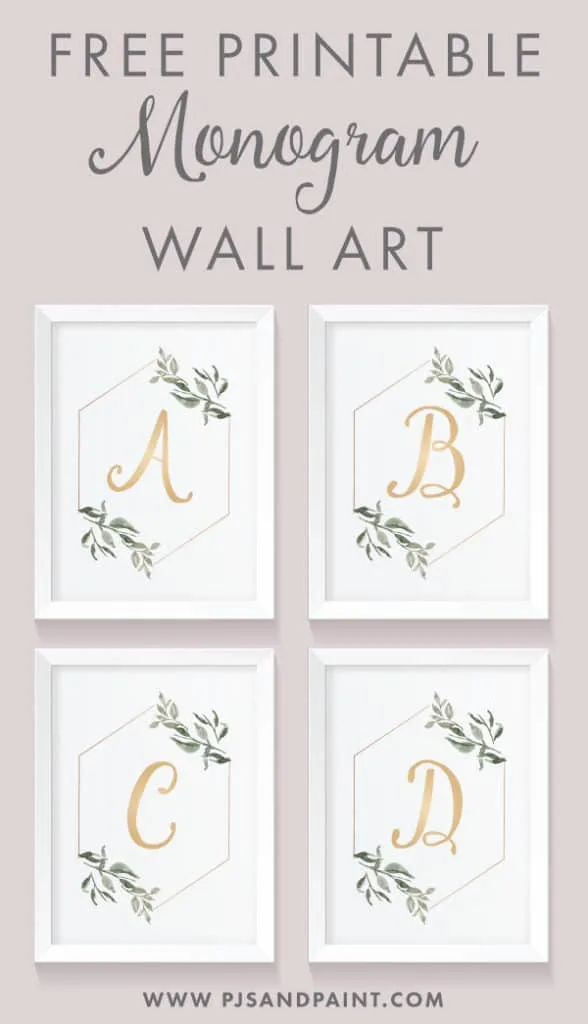 Disclaimer: This post contains Amazon affiliate links. This means that at no cost to you, I may earn a commission if you decide to make a purchase.
3 ways to use printable monogram art:
1. Use the first letter of your family's last name to feature in a gallery wall.
I absolutely love the look of gallery walls. You can combine different imagery, colors, textures and prints to create a beautiful focal point in any room.
You can include the first letter of your family's last name in the gallery wall. Typography can look great amongst other photos and artwork.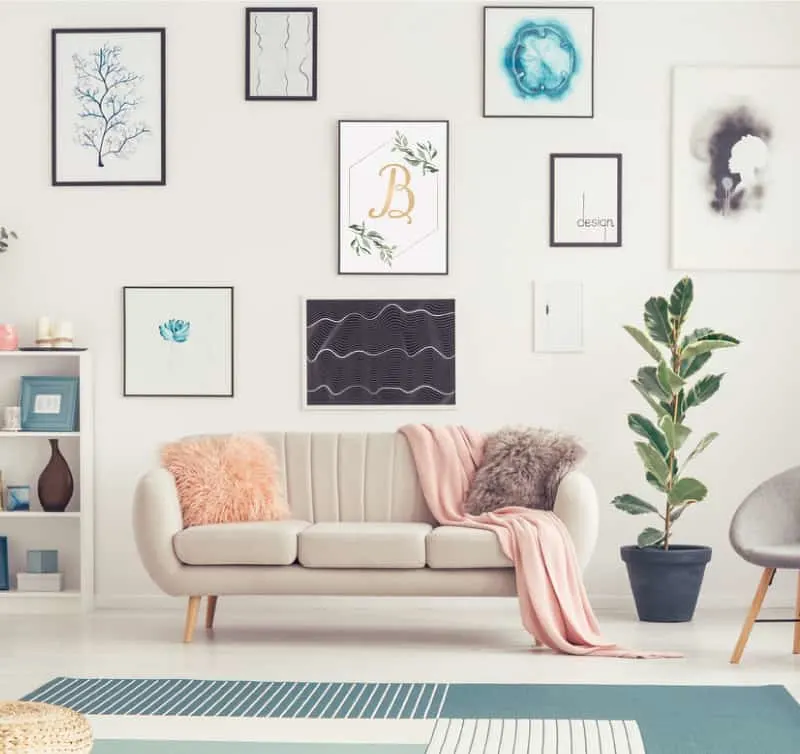 2. Print the first letter of your child's name and hang it in their bedroom.
A great way that you can easily add some personalization to your child's bedroom decor would be too hang up a monogram of the fist letter of their name.
Hang it on a wall or display on a shelf for a sweet touch!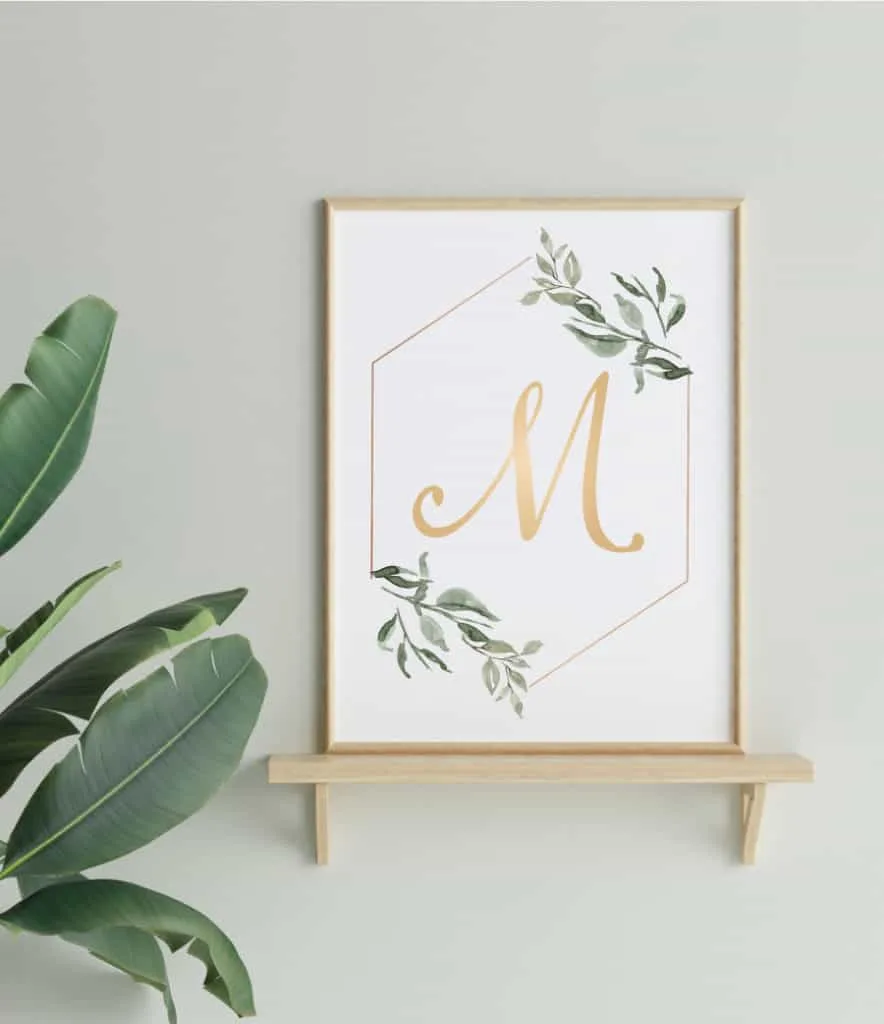 3. Create unique nursery art by spelling out your baby's full name.
You can also use multiple monogram designs to spell out your child's entire name. This might look great above a bed or crib, or to fill up space on an empty wall.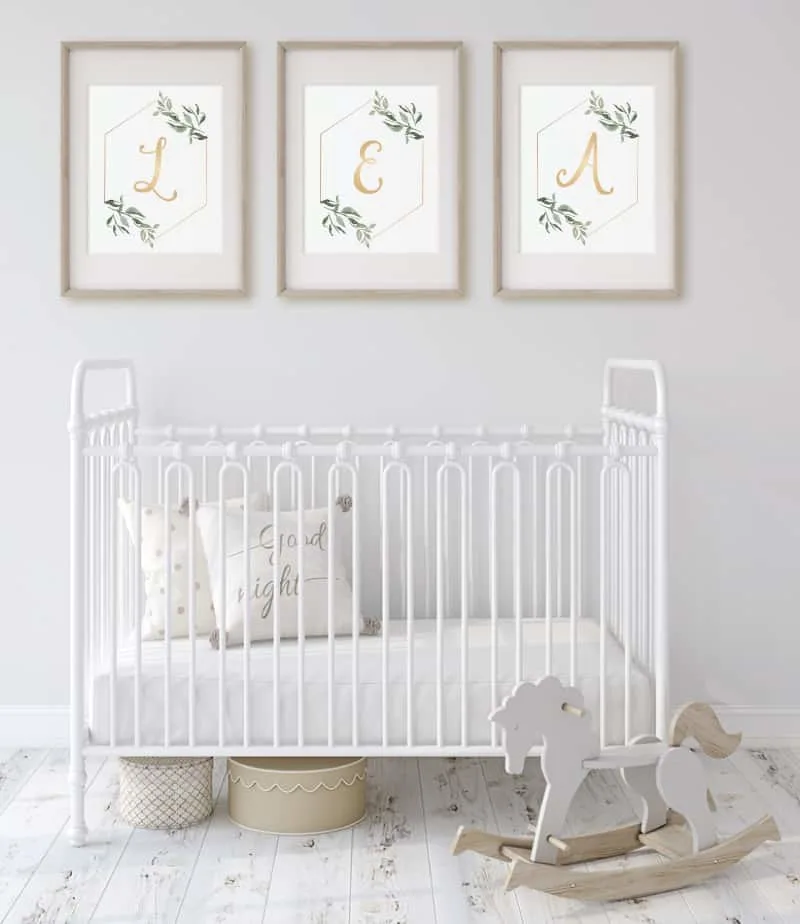 Free Printable Monogram Wall Art
Each printable is sized to fit an 8.5×11 inch piece of paper. For best results I would definitely recommend printing on white cardstock.
Feel free to download and print as many copies of the monograms as you would like. However, please do not edit or redistribute the files in any way. The monograms were created for personal use only.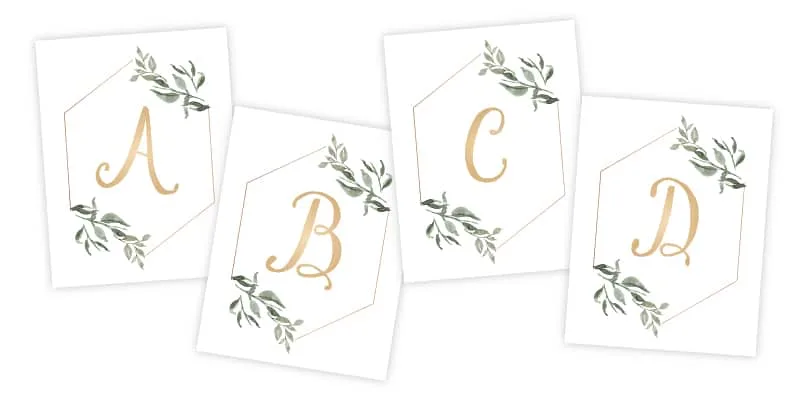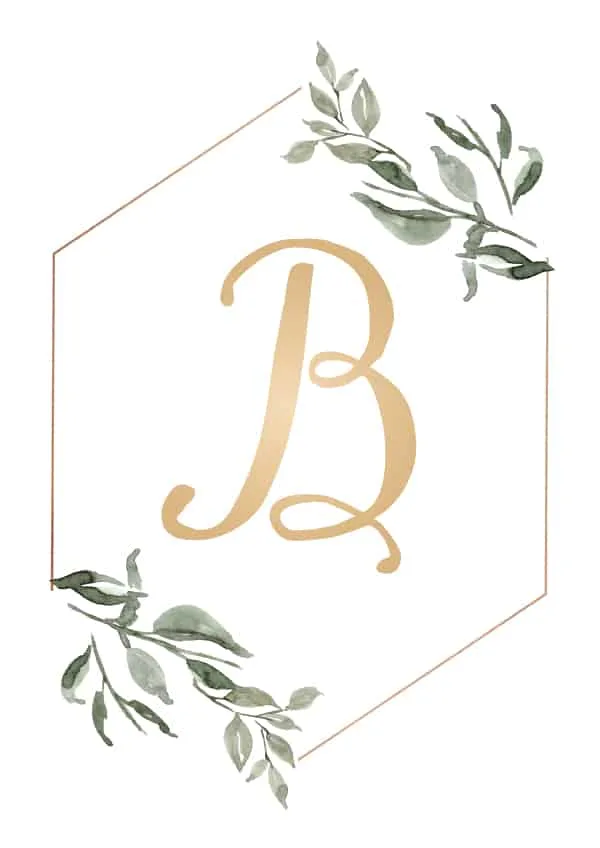 Some of my favorite frame ideas: