I've been wanting to declutter my kitchen cabinets for quite some time now. For some reason, bags and boxes always seem to pile up in there. Not only is was this not visually appealing but wasteful as well.
I found that I was frequently throwing out large quantities of food, partially because it was going bad and partially because I just didn't know what was in my cabinets!
Thankfully, these awesome airtight food storage containers and free printable pantry labels really helped to organize my kitchen and in turn save me some money not having to replace stale food so often.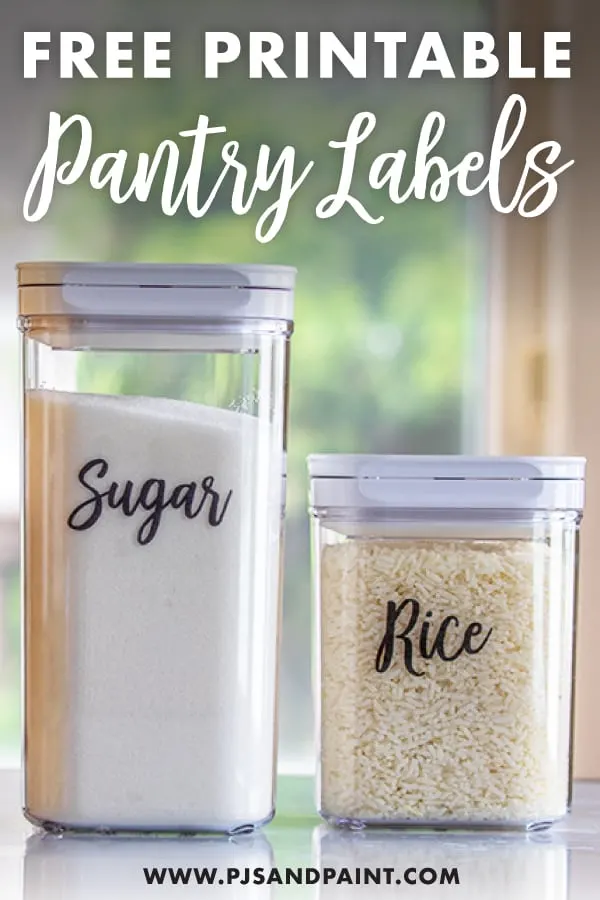 Disclaimer: This post contains affiliate links. This means that at no extra cost to you, I may earn a small commission if you decide to make a purchase. Click here to read our affiliate disclosure.
I created these labels to fit Avery 2×3 inch rectangular clear labels. Click here to view on Amazon. I figured it would be super easy for me to print at home on the precut labels. However, another great option would be this clear gloss sticker paper. The only difference would be that you'd have to cut out the labels yourself instead of the precut rectangular stickers.
As far as the containers I used, I purchased two sets of these food storage containers from Amazon. The width of the containers measures 4.25 inches, so I thought the 2×3 labels would fit really nicely on them. I'm very happy with the way they turned out!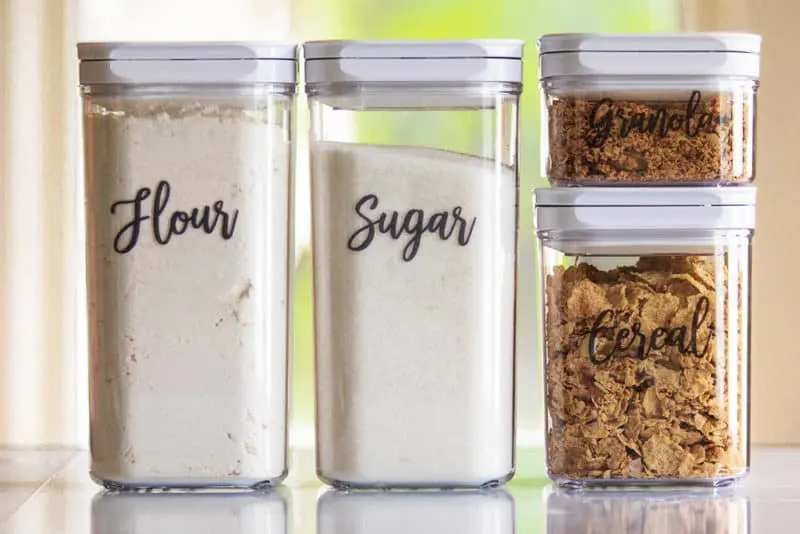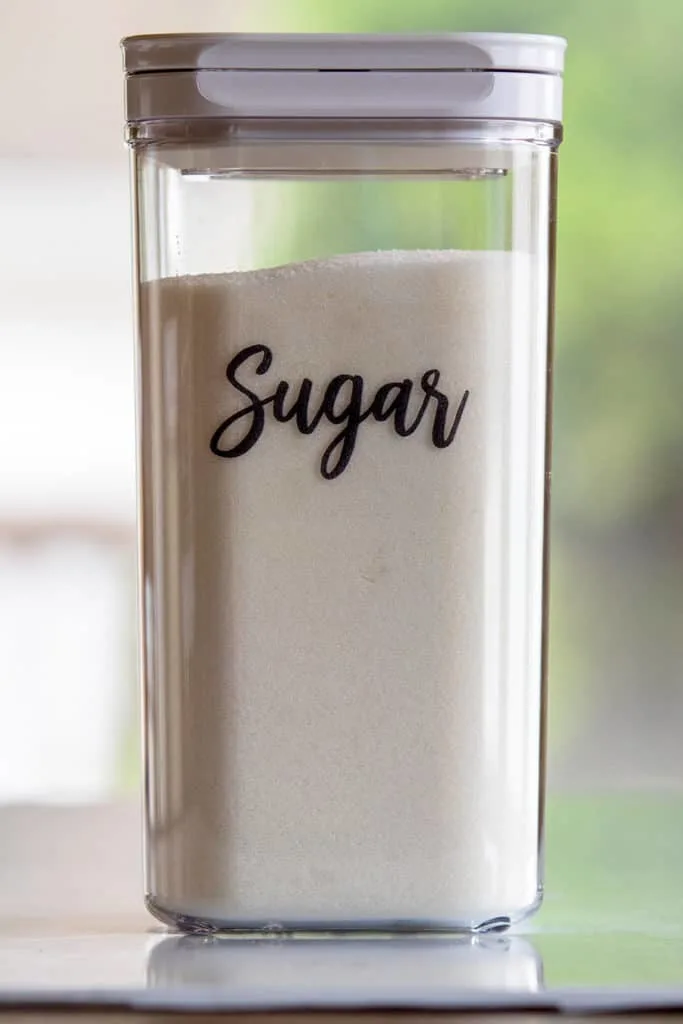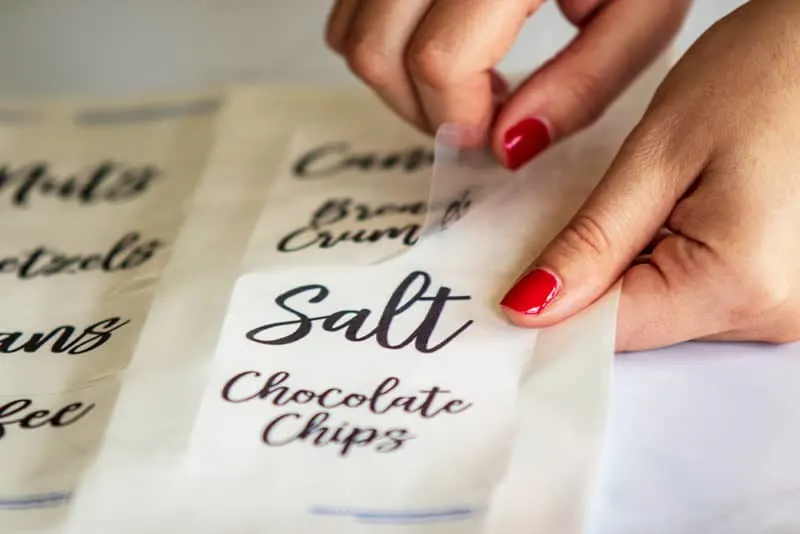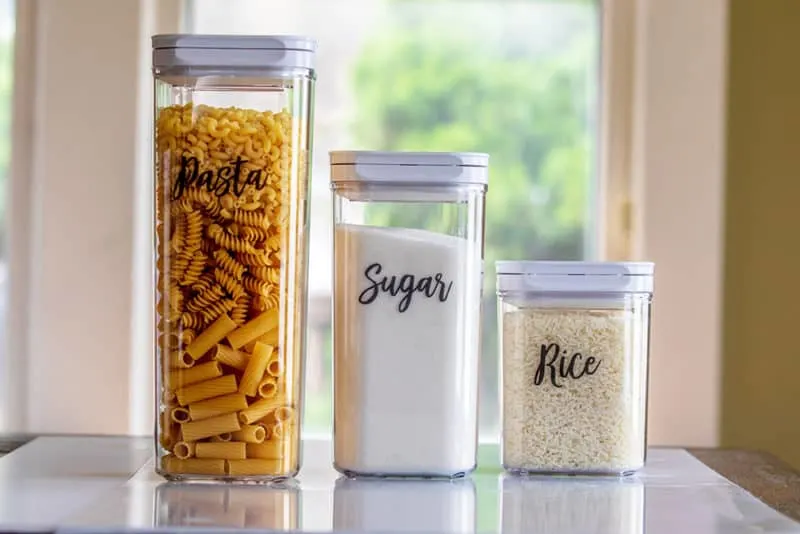 Free Printable Pantry Labels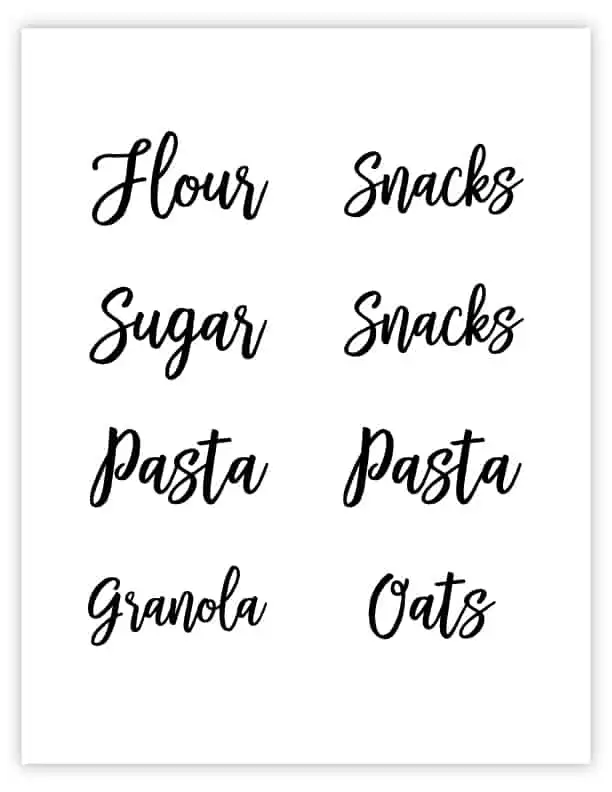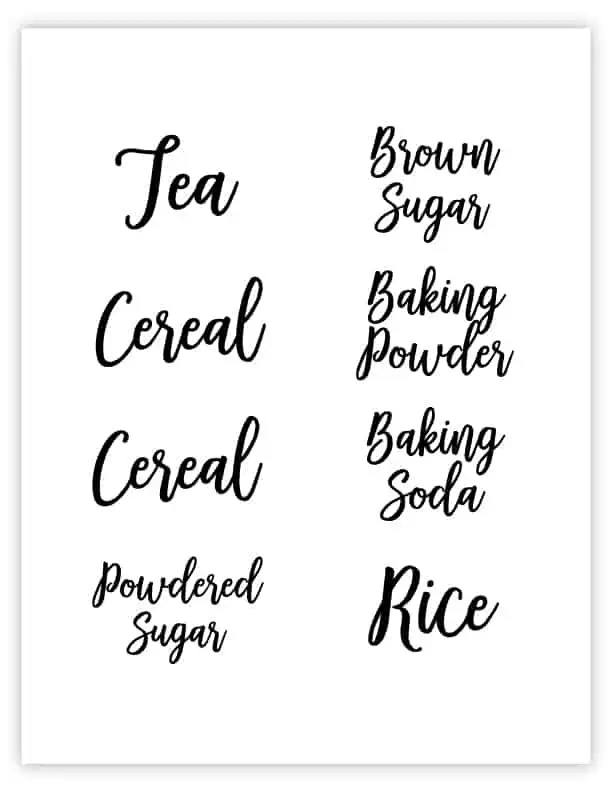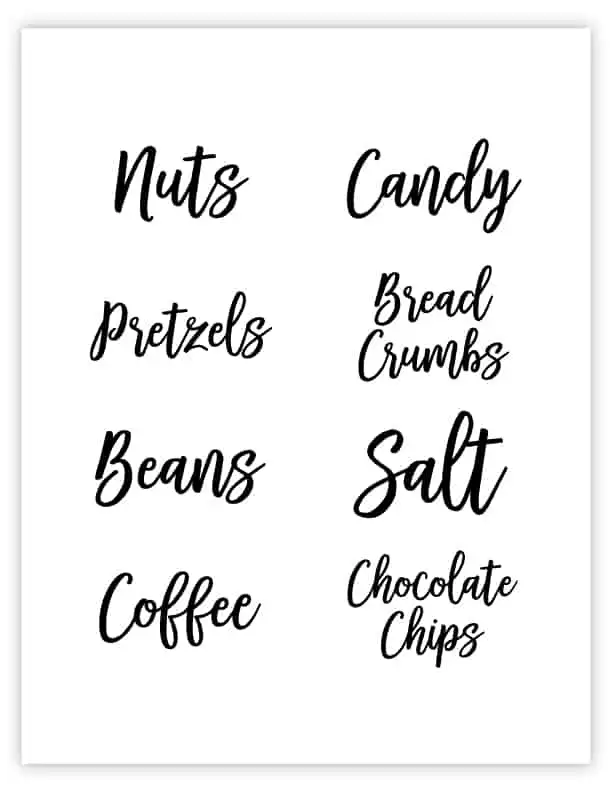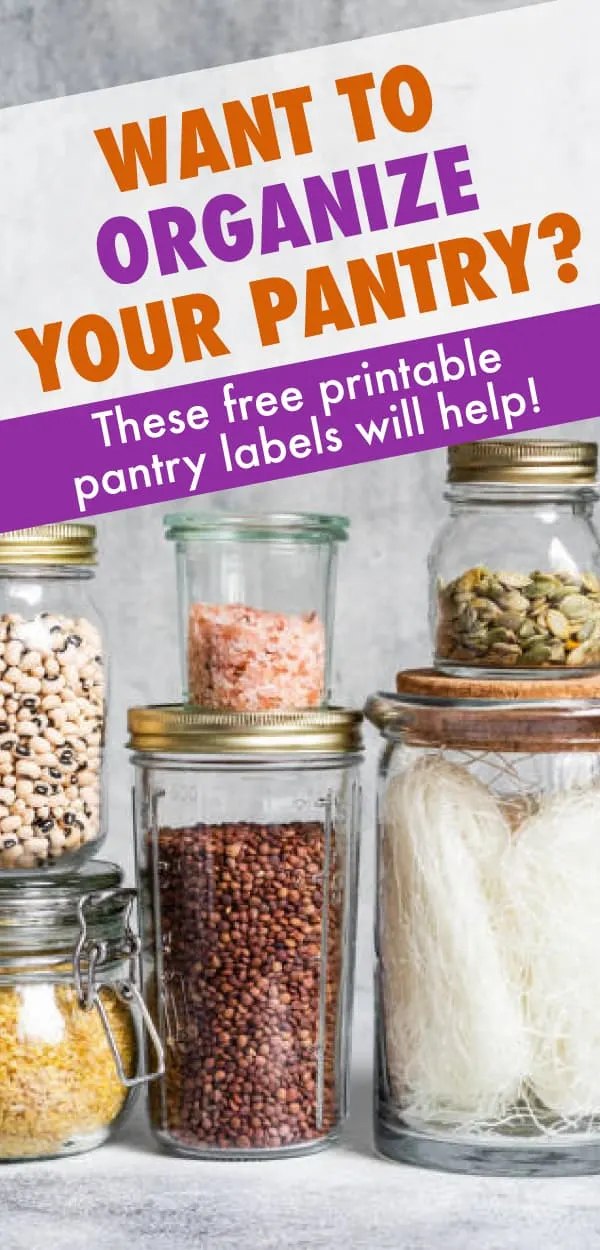 Be sure to also check out the free matching recipe cards!