Last Updated on
One thing I love about my husband is that he has become an amazing cook. He can just throw a bunch of ingredients together, add in some spices and turn out the best tasting meal without even needing a recipe.
I, however, most definitely need a very detailed recipe in order for anything I cook to come out halfway decent.
So what I've started doing recently is writing down exactly how much of each ingredient my husband is using, in hopes that his awesome dinners can be replicated for a second (or third, fourth or fifth) time.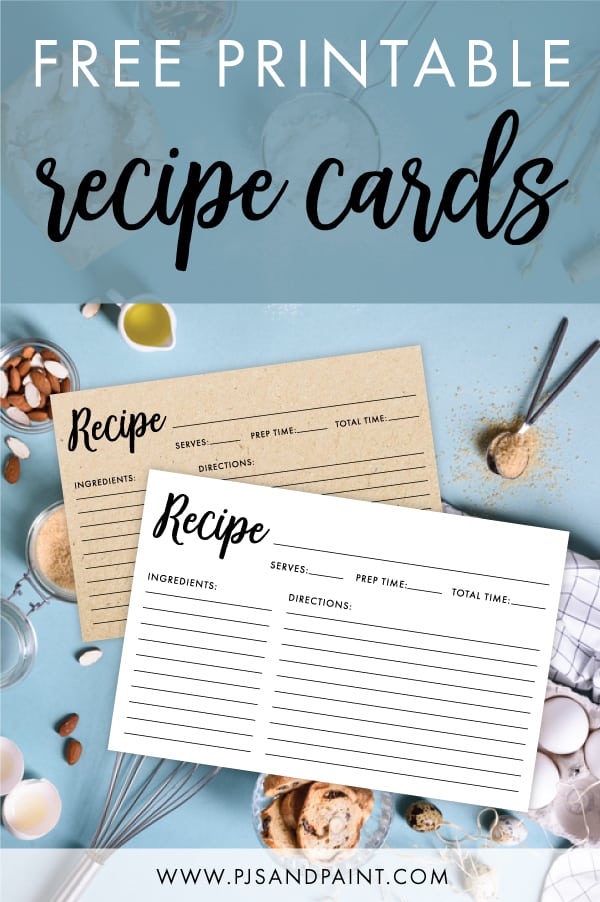 Disclaimer: This post contains Amazon affiliate links. That means at no extra cost to you, I may earn a small commission if you decide to make a purchase.
For some reason, I don't think I can ever get into reading recipes off of a screen. I'm definitely forever a pen and paper kind of girl.
Because of that, I created little recipe cards that I hand write and keep in a recipe box. There also just seems to be something so nostalgic about handwritten recipes, passed down from generation to generation. And the little bits of ingredients that inevitably get smudged into the card forever!
So today, I wanted to share these free printable recipe cards with you.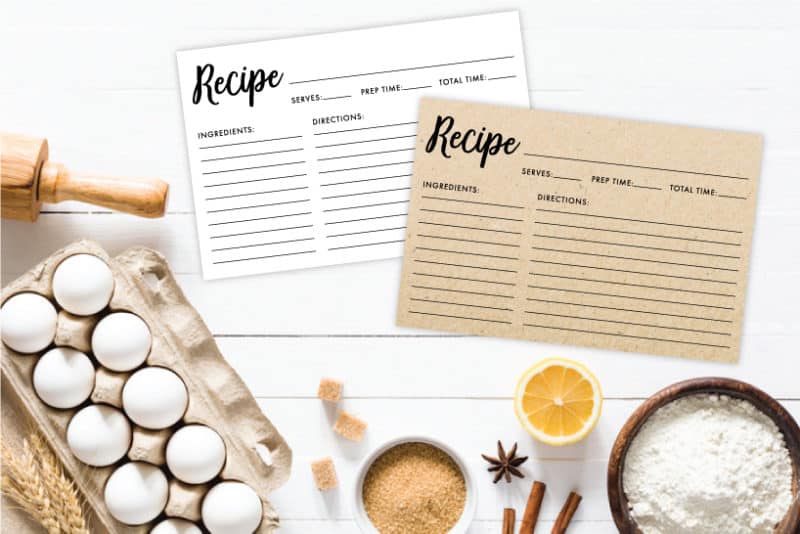 These cards are super easy to print at home. The pdf includes 2 recipe cards on an 8.5×11 inch page, that when trimmed will measure 4×6 inches. (I use this paper cutter to ensure my cut lines are always straight!)
Feel free tp download and print as many times as you'd like. For the best results, I would definitely recommend printing on white cardstock (or this kraft paper cardstock is pretty cool too!) With the majority of my other printables, you could get away with printing on regular printer paper. However, with recipe cards, you need a little more weight to the paper to make sure they hold up over the years.
Another fun option would be to laminate the cards. That way, any excess food that makes its way onto the recipe can easily be wiped clean. This home laminating machine is 100% on my Christmas with list this year.
These free printable recipe cards would also be great for bridal showers. You can have each guest write down their favorite recipe for the bride-to-be!
Free Printable Recipe Cards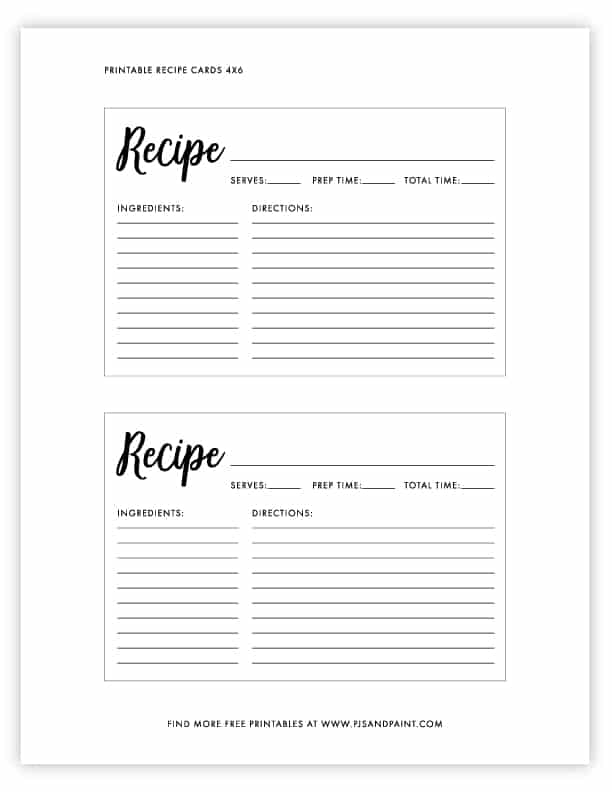 Be sure to also check out the matching free pantry labels to keep your cabinets and shelves organized!
What about you? How do you like to store your favorite recipes?