Can you believe that there is officially less than two months until Halloween? This year is just flying by! But, I have to be honest with you, I am not the biggest Halloween fan. Don't get me wrong, I will never say no to some free candy, but I've never really been into dressing up for the holiday.
And while I do absolutely enjoy taking my son trick or treating, when it comes to handing out candy, I'd much rather relax in my pajamas than open the door every 20 mins! I know, I know, I'm the Halloween version of Mr. Scrooge!
And for that reason, I created this free printable trick or treat sign for anyone out there like me who wants to be in the Halloween spirit without being seen! And for those out trick or treating or attending a party, this sign is also great if you just won't be home most of the night.
Simply print out this sign and leave it out on your doorstep with a bowl of candy and you're good to go!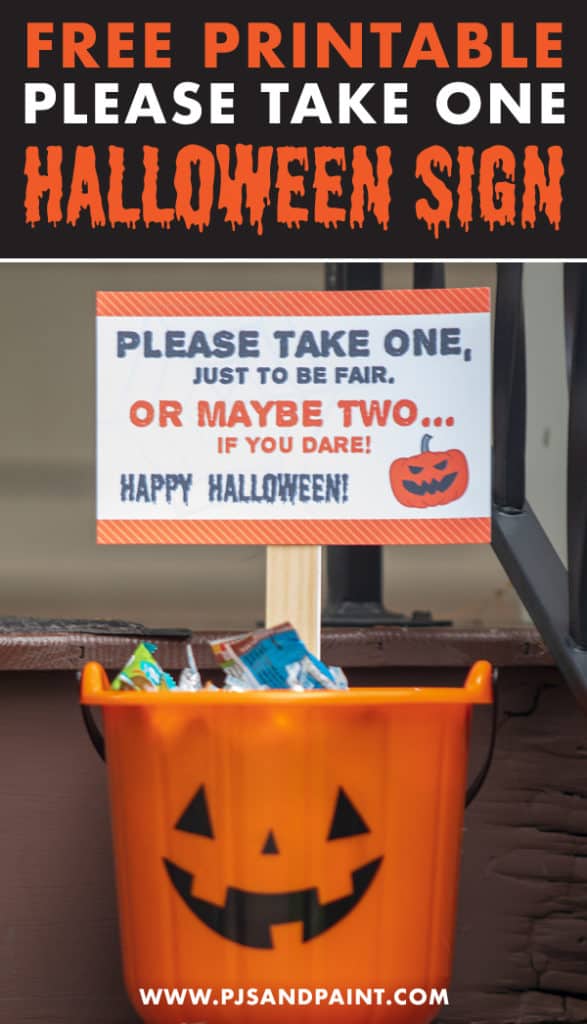 Disclaimer: This post contains Amazon affiliate links. That means at no extra cost to you, I may earn a small commission if you decide to make a purchase.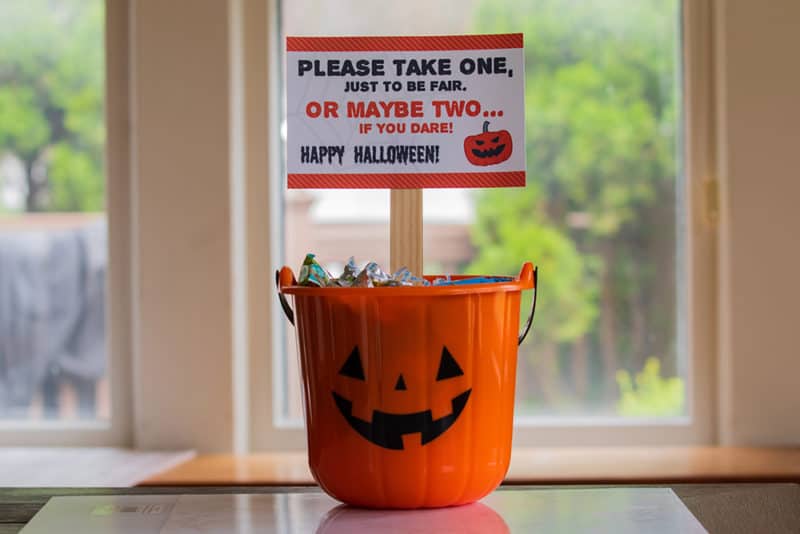 Free Printable Please Take One Halloween Sign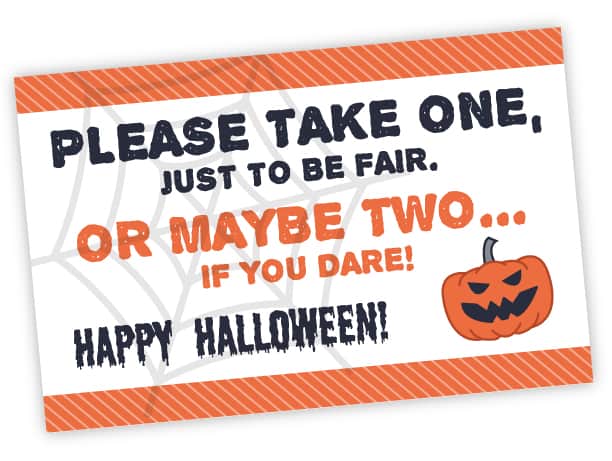 The sign is designed to fit an 8.5×11 inch piece of paper. After printing, trim the bottom of the page to create the 8.5×5.5 inch sign.
For best results, I would recommend printing on white cardstock. You can either simply tape the sign to an area near your candy bowl, or even to the candy bowl itself. Another option is to tape the sign to a popsicle stick, paint stick or an old wooden ruler like I did, and place inside of your candy bowl.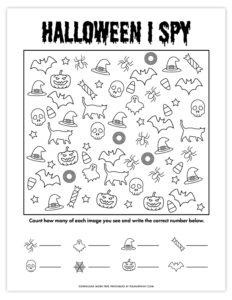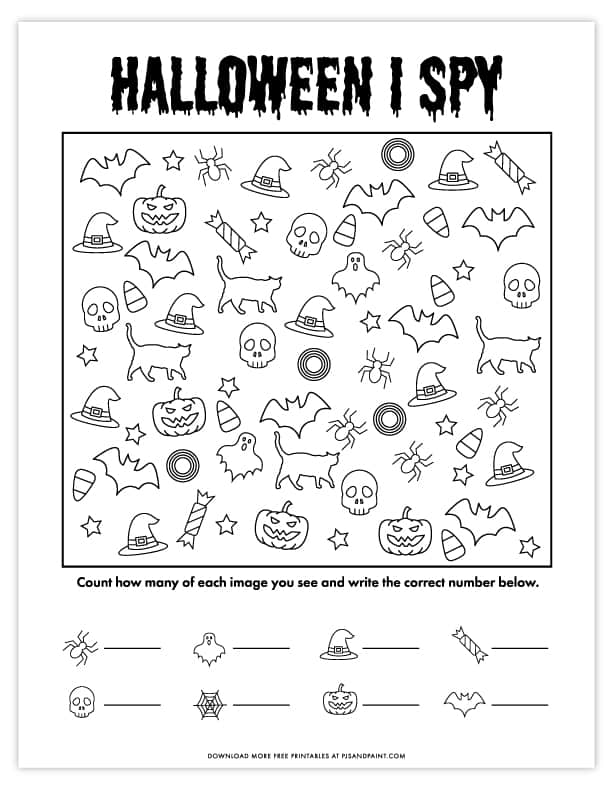 Check out my printable Halloween I Spy game to keep the kids entertained before trick or treating!
Happy Halloween!