Do you need to give someone a birthday card but don't have time to run out to the store? Or maybe you just don't want to spend $5 on a card that's probably going to end up in the garbage by the end of the day. Check out these three printable birthday cards that you can instantly download and print today!
Disclaimer: This post contains Amazon Affiliate links. That means at no extra cost to you, I may earn a small commission if you decide to make a purchase.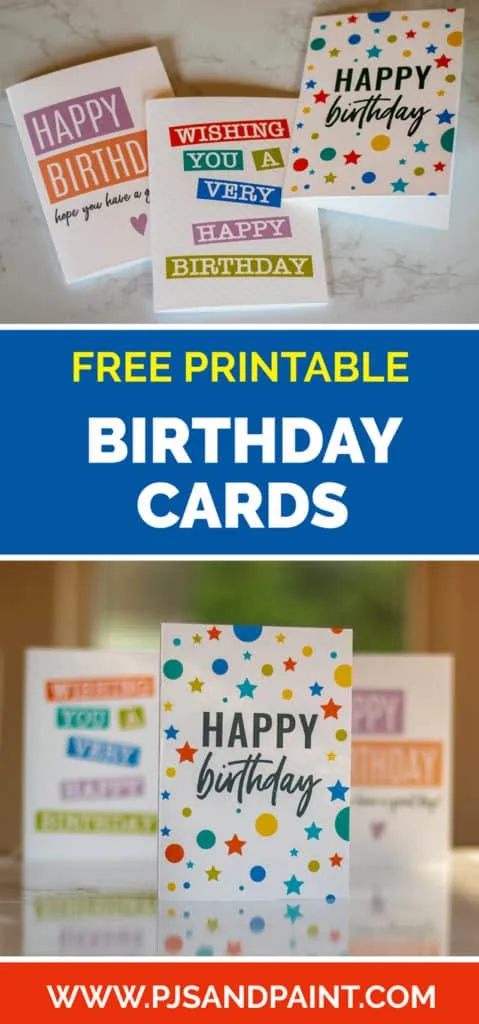 All three cards are sized to print on an 8.5×11 piece of paper. Each card once trimmed will measure 5×7 inches and fit inside an A7 envelope. Click here to stock up on envelopes! I would highly recommend printing these cards on a bright white cardstock.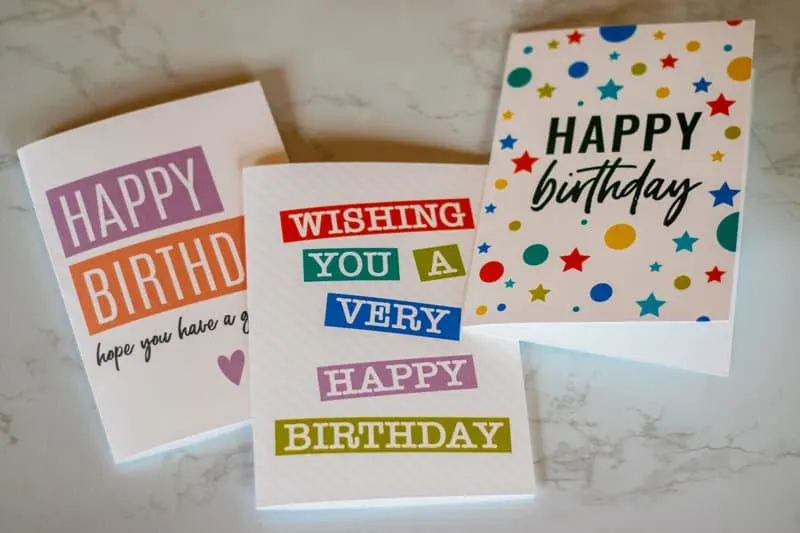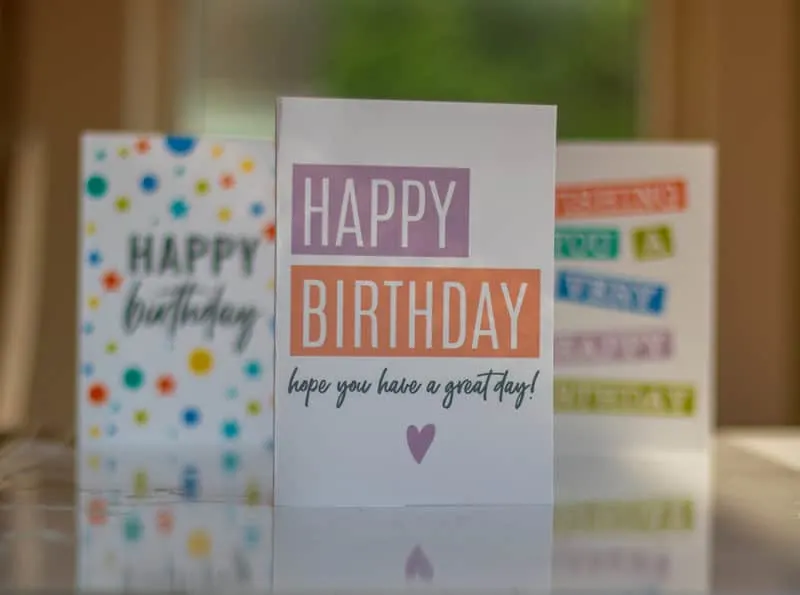 Download Birthday Card #1 here.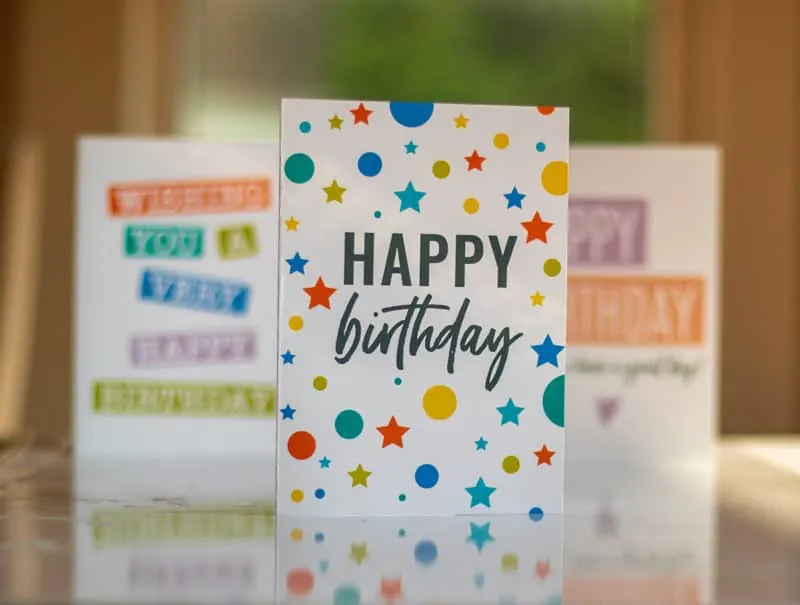 Click here to download Card #2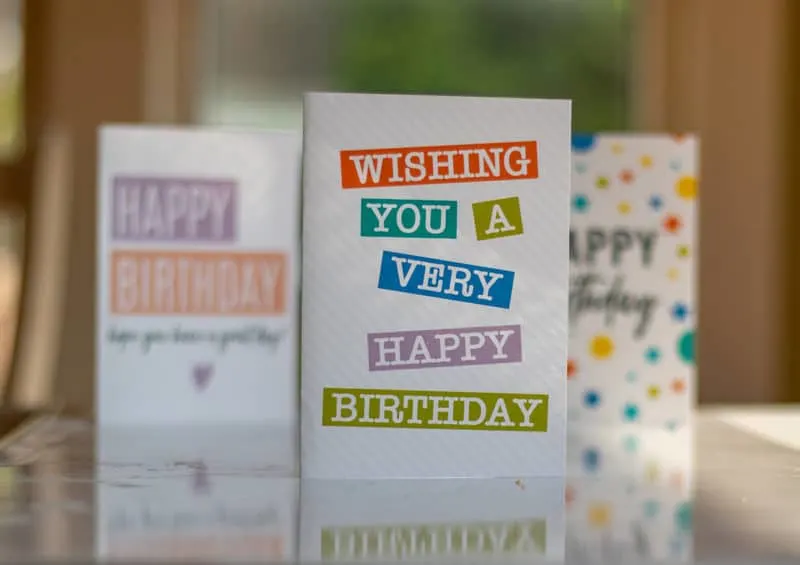 Click here to download Birthday Card #3
Do you need a quick DIY gift as well? Take a look at this free printable gift card holder. Or check out this post on creating a chocolate chip cookie mix gift in a jar! Most of the ingredients you probably already have stocked in your kitchen!