Who wouldn't love s'more s'mores!? These free printable baby shower s'mores favors would be perfect to give out to guests at your baby shower. Check out the instructions below on putting together these super simple favors, and download the free editable tag. Be sure to make a few extra's for yourself! Mmmmm!
Disclaimer: This post contains Amazon affiliate links. This means that at no extra cost to you, I may receive a small commission if you decide to make a purchase.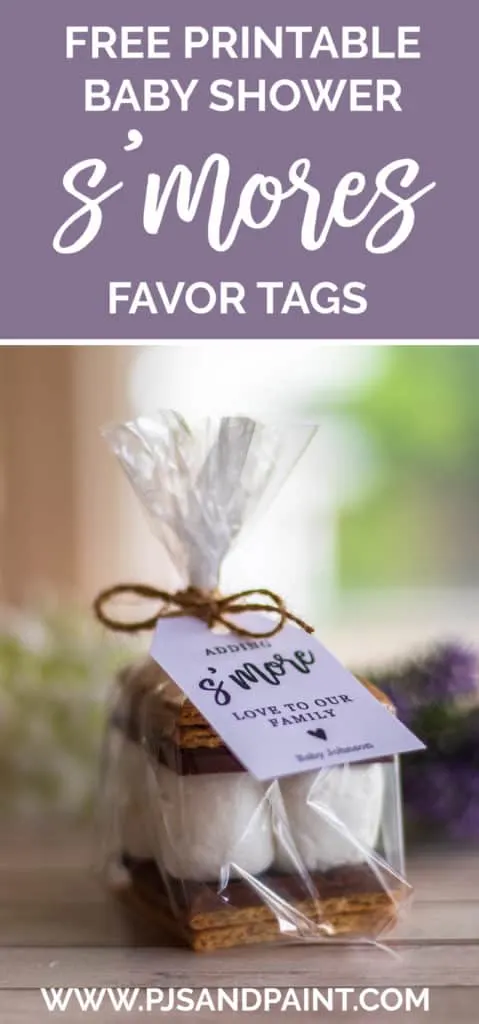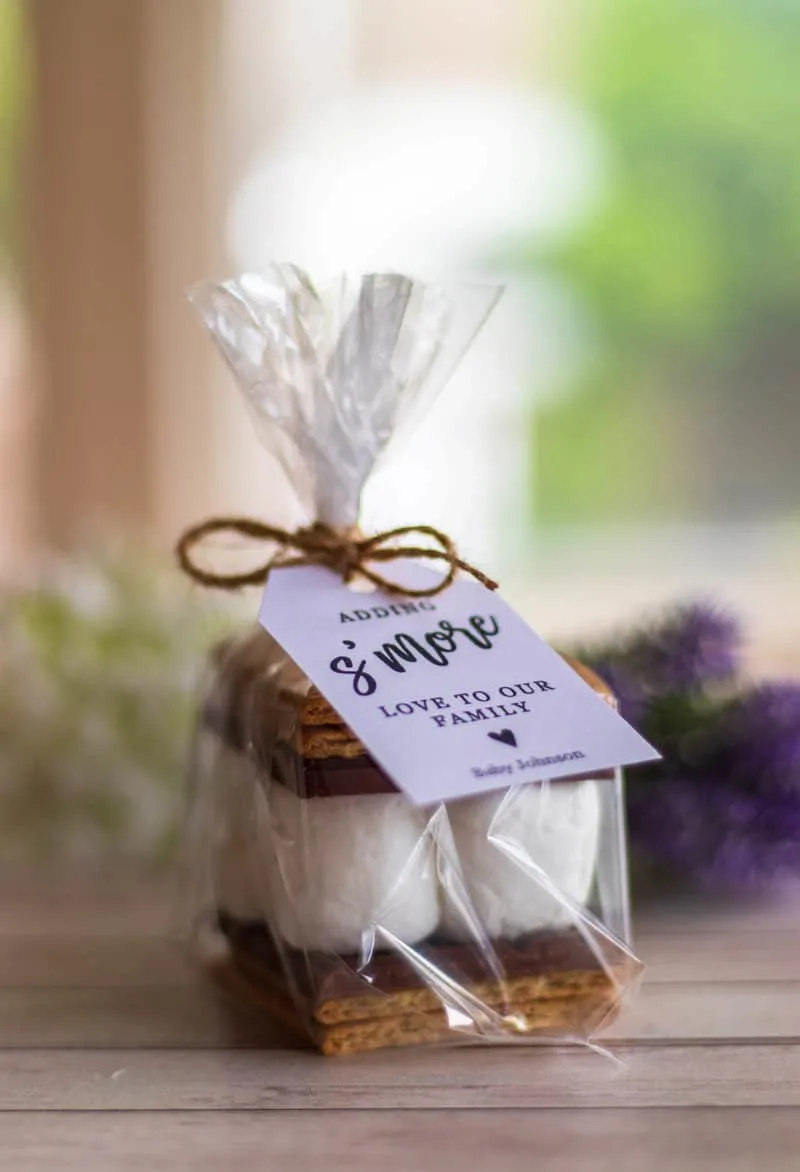 Supplies Needed: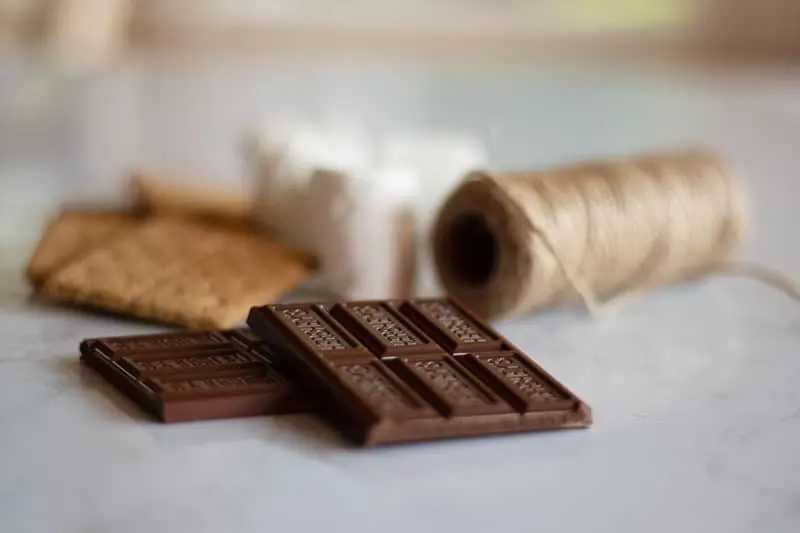 The first thing you'll need to do is gather all your supplies. Each of the kits I made, includes the ingredients for two s'mores. Hey, the mom to be is eating for two, why can't you!?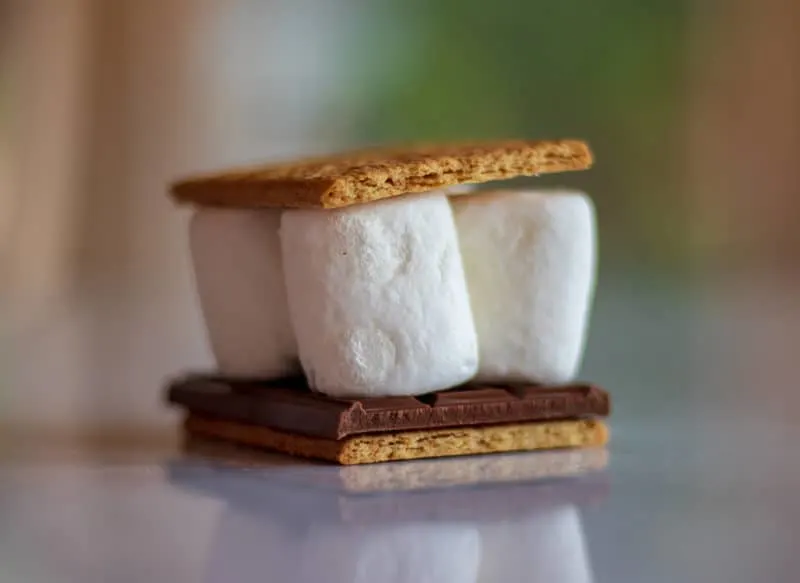 Assemble your s'mores favors by stacking two graham cracker squares, followed by a square of chocolate. Next place 4 marshmallows on top and add another chocolate square. Finally place two more graham cracker squares to complete the kit.
Gently put the s'mores stack into a clear plastic favor bag. Usually, the bags will come with twist ties as well. Tie the twist tie and if your bag is too tall, cut off some of the excess at the top.
Next, print out the tags here. The downloadable pdf is sized to 8.5×11 inches and will print 8 2×3 inch tags per page.
When you open up the pdf in Adobe Reader, you will see blue editable fields.
Don't have Adobe Reader? You can download it for free here.
Here, you can add in your custom text such as the baby's name, the family's name, the date of the shower etc.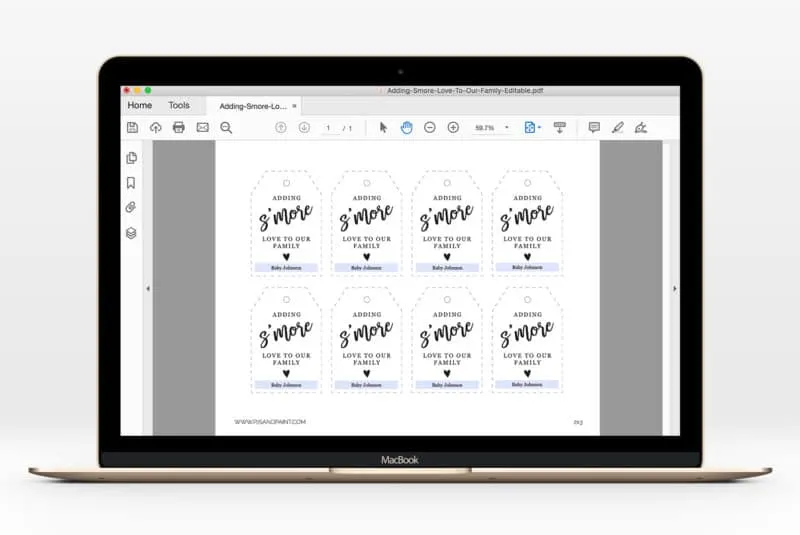 Keep in mind, while your text will be highlighted in blue while editing, only your custom text will print.
For best quality, print the tags on either white cardstock or kraft paper.
I cut out my tags using a paper cutter. I find the tags look a lot better if the lines care cut very straight, which can be a little hard to do with scissors sometimes.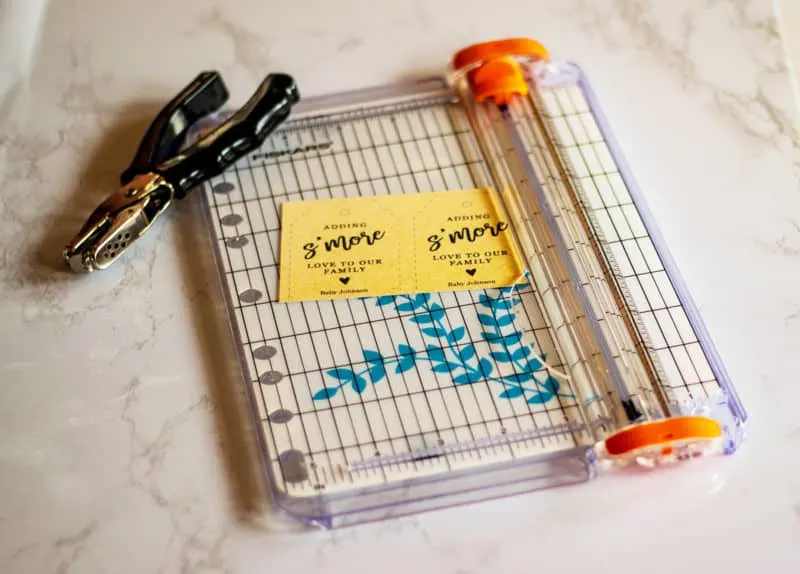 After that, use a hole punch at the top and they are ready to be ties to the favor bags!
For mine, I wrapped some twine around the top of the bag to cover the twist tie and left some extra at the end to tie on the tag and make a little bow. Pink or blue ribbon would also be a nice touch instead of the twine.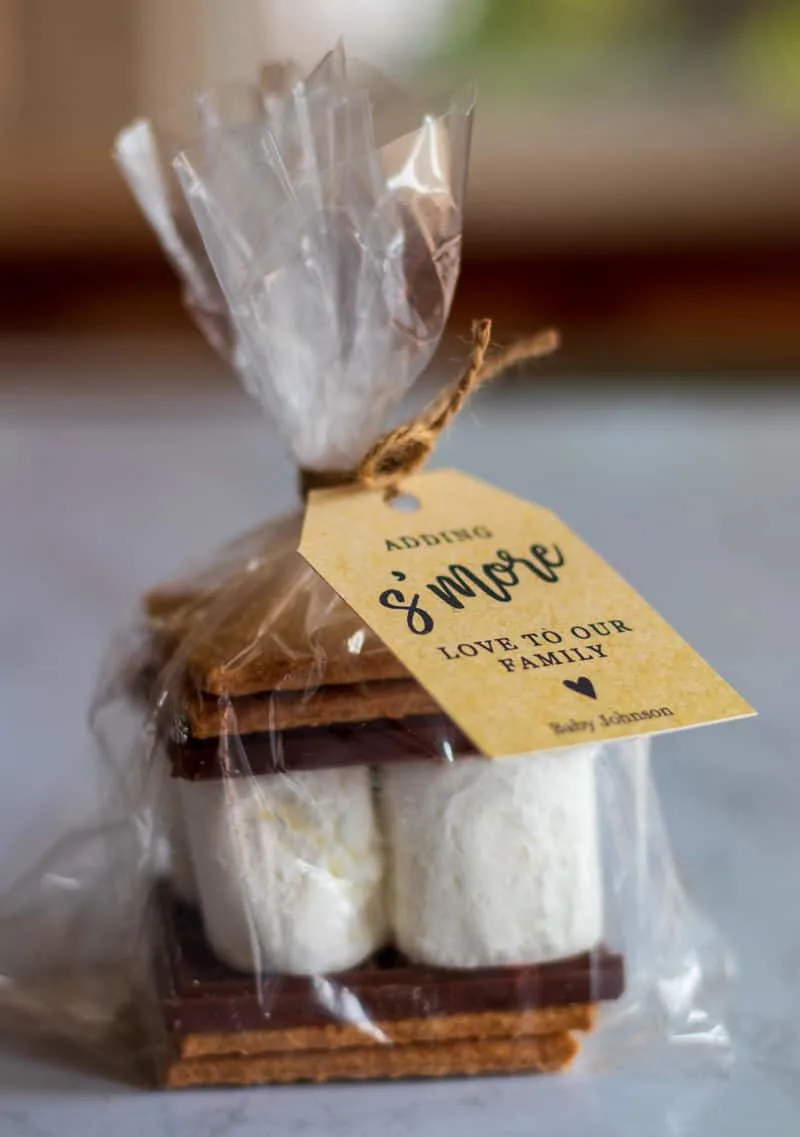 Put together as many s'mores favors as needed and enjoy the shower!
Download Link:
Download the editable baby shower s'mores favor tags.