Make sure your kids' Christmas is extra magical this year with the ultimate Santa printable bundle.
This free printable set includes everything your kids need from writing their wish list to Santa, to a customized door hanger to let him know where to drop off their presents.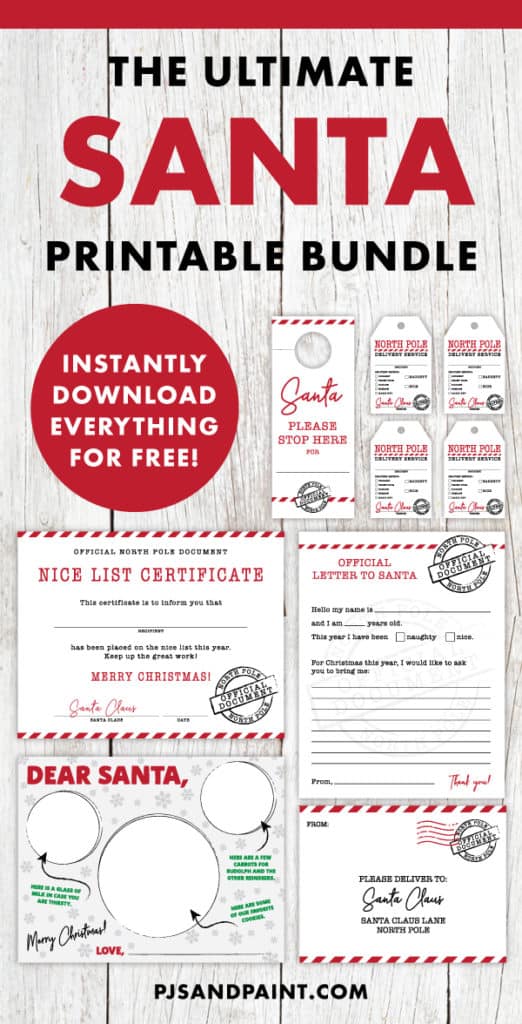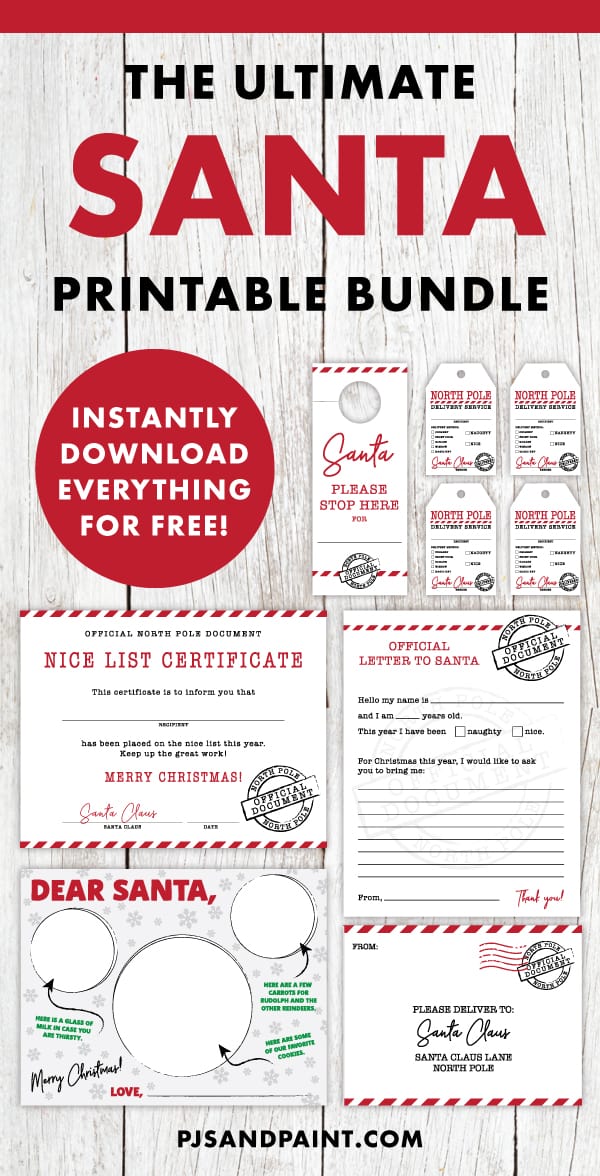 Includes in the free Santa printable bundle:
Click here to download all 5 items in a zip file now.
Letter to Santa
Traditions are always a fun part of the holiday season. If your children usually write their wish list to Santa, make sure they use this free printable letter to Santa. Also included is a matching printable envelope. (So that the elves know to pick up the letter and deliver it to Santa himself). They even have "Official North Pole" document stamps on them!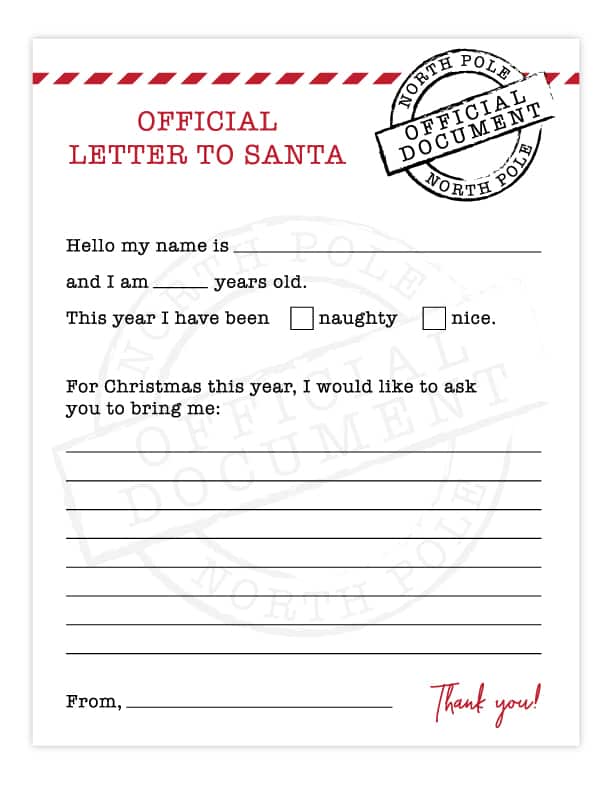 View Letter to Santa Download Page.
Nice List Certificate
How fun would it be for your child to receive this nice list certificate in the mail prior to Christmas day, or even that morning inside their stocking! It is also a great way to encourage good behavior in the weeks leading up to Christmas.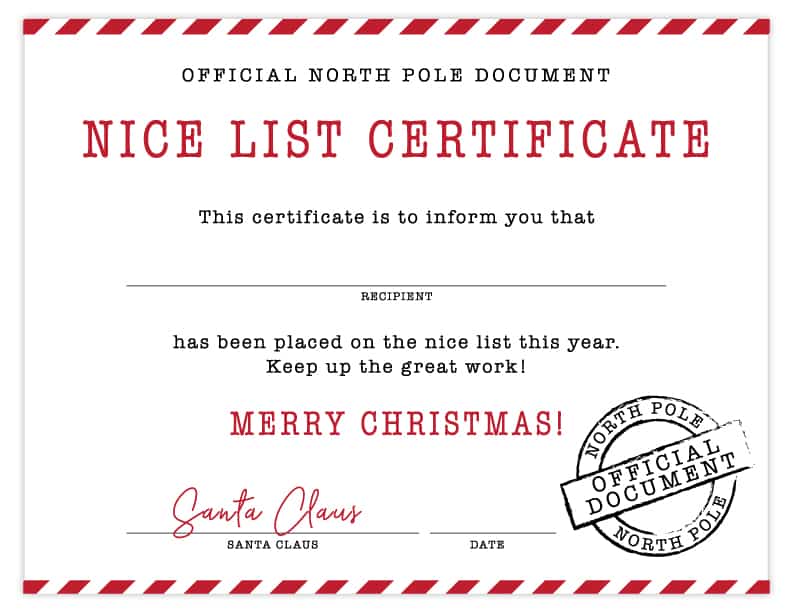 Visit Nice List Certificate Download Page.
Santa Gift Tags
One way to make sure Christmas day is a little more magical, is to include these Santa gift tags to all the presents under the tree. They are even signed by Santa himself!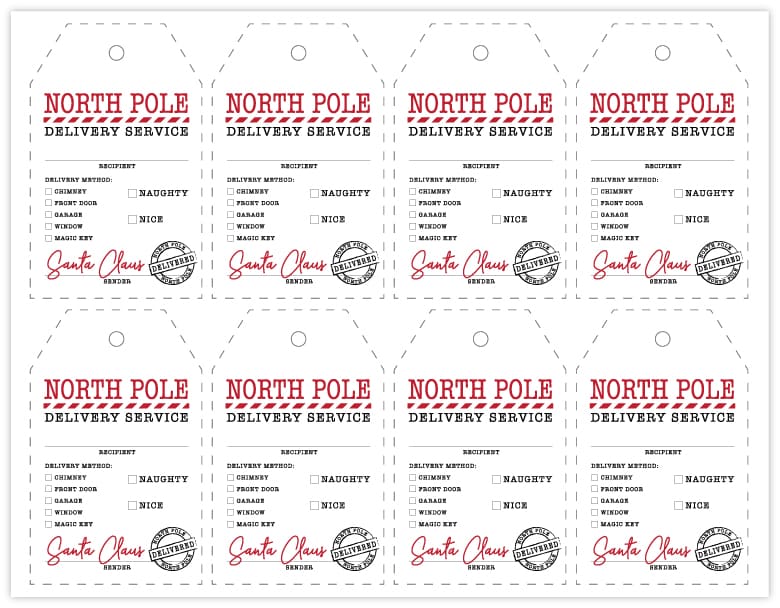 Santa Stop Here Door Hanger
Are your kids afraid that Santa won't know where to drop off their presents this year? Maybe you won't be home for the holidays or maybe they just want to be extra sure Santa remembers them!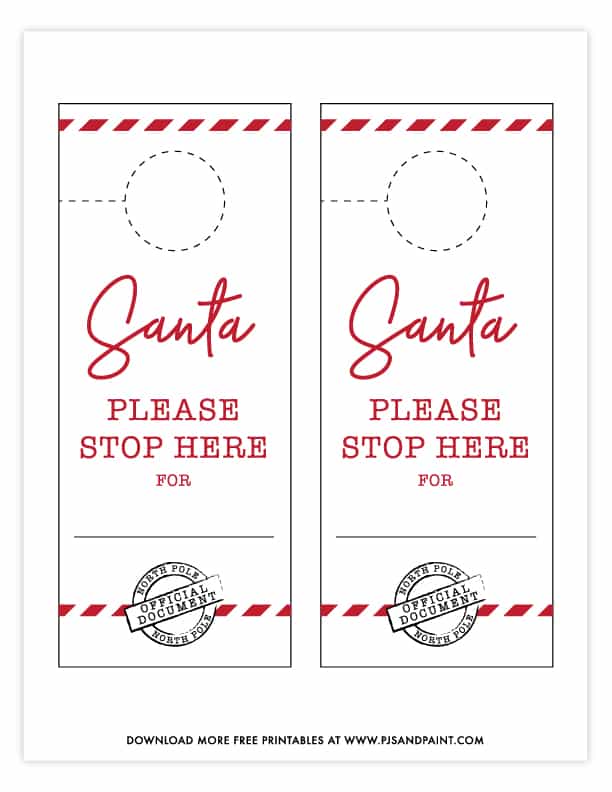 View Santa Stop Here Door Hanger Download Page.
Dear Santa Cookies and Milk Placemat
Leaving out milk and cookies for Santa is always a fun Christmas Eve tradition. It's always exciting to wake up in the morning and see how many cookies Santa ate! There are spaces to include a glass of milk (in case Santa is thirsty after a long night of deliver presents around the word!), some of your family's favorite cookies, and a few carrots for Rudolph and the rest of the reindeers.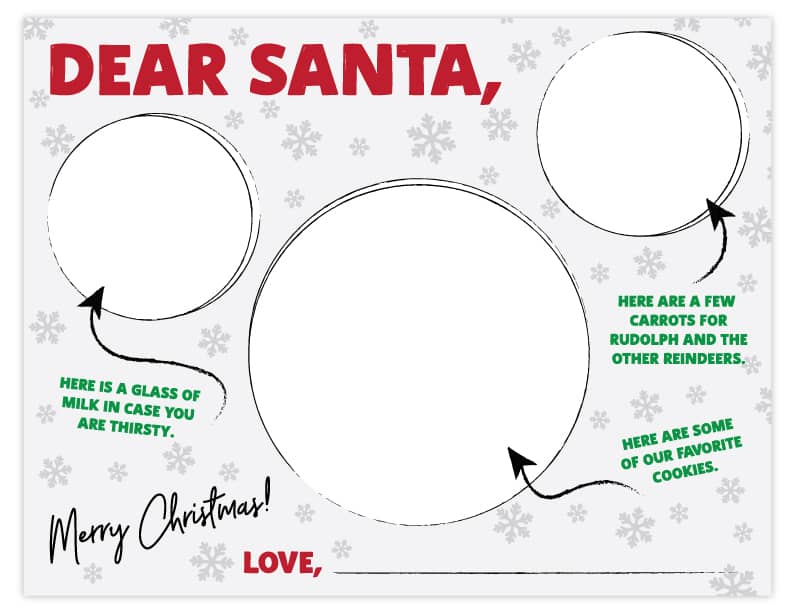 Merry Christmas!