Last Updated on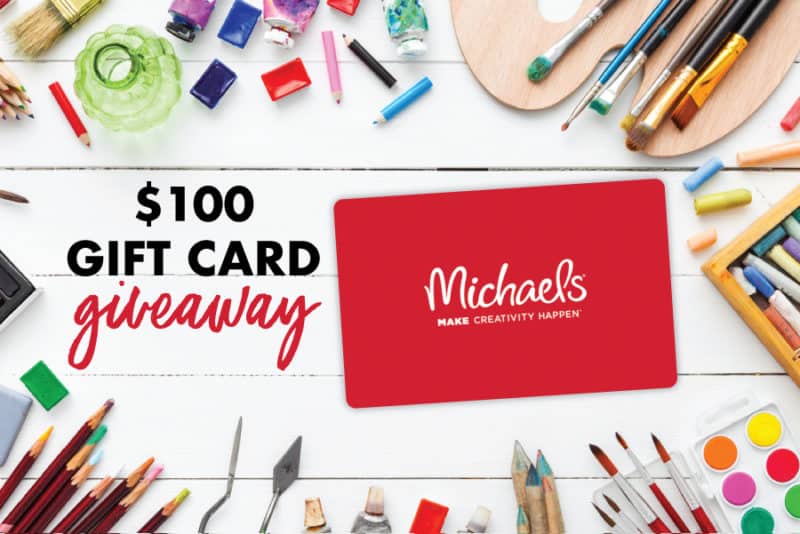 ****Giveaway has ended. Congrats to the winner Cindi! A big thank you to everyone who entered! I cannot believe we had over 5100 entries!****
I walked into Michaels Craft store today and was blown away to see all of the Christmas decor on full display. Halloween hasn't even passed yet!
As I was walking up and down the aisles looking at all the festive decorations and craft supplies I couldn't help but think of how much I would LOVE a guilt free shopping spree right now.
That's when I decided that I'm sure some of my blog readers would feel the same way. So to get everyone in the holiday crafting spirit, Pjs and Paint is sponsoring a $100 Michaels Gift Card Giveaway!
The giveaway will run from now until November 14th. On November 15th the winner will be announced on the blog, Facebook and Instagram and Twitter.
There are multiple ways to enter and chances for you to earn more entries every single day! Good luck everyone!
**This giveaway is not sponsored by Michaels. I just LOVE the store and figured my readers probably do too!**
Enter to win a $100 Michaels Gift Card!