Last Updated on
I recently purchased a bunch of small terra cotta pots that I planned to paint and use as holiday decoration around my house.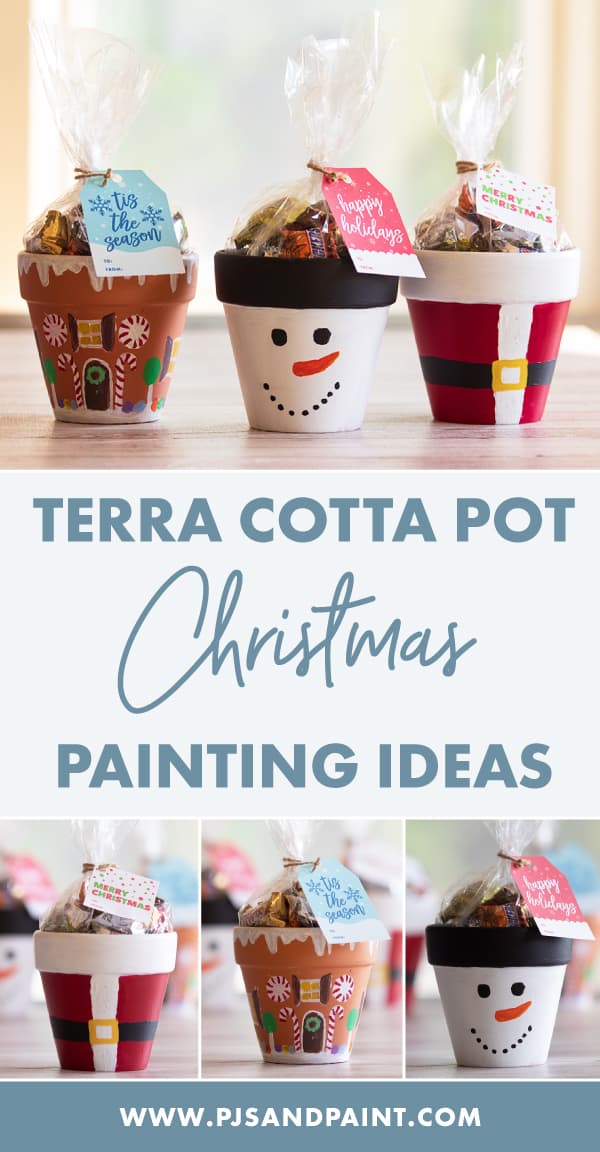 After getting started on them, I realized that they would be perfect as a small gift basket. Maybe you need to make a teacher gift, want to give to a neighbor, or bring something to a holiday party. I'm sure that these fun painted terra cotta pot Christmas crafts will definitely be a big hit!
Disclaimer: This post contains Amazon affiliate links. This means that at no extra cost to you, I may earn a small commission if you decide to make a purchase.
For all the painting ideas below, before getting started, you're going to want to wipe down the terra cotta pots with a paper towel to make sure that there is no dust or residue that will prevent your paint from smoothly adhering to the surface.
Note: Depending on how thin your paint is, you may need 2-3 coats to ensure you cover the pot completely. Be sure to let each layer dry before moving onto the next.
Terra cotta pot Christmas Crafts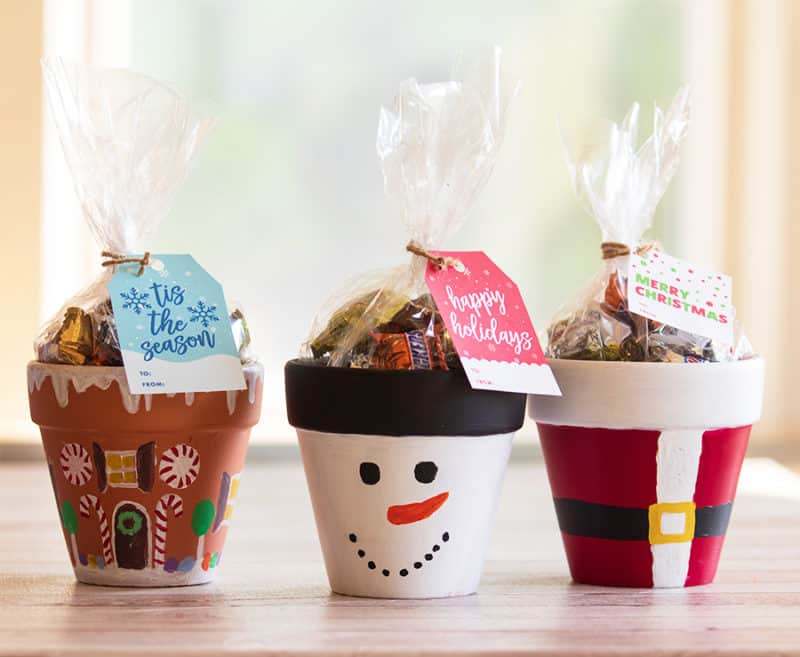 Snowman
To create this adorable snowman I painted the body of the terra cotta pot solid white. I then painted the top section black to represent the snowman's hat. After the white paint was completely dry, I went back in with black paint to create the eyes and mouth. Finally I used orange to paint on his carrot nose.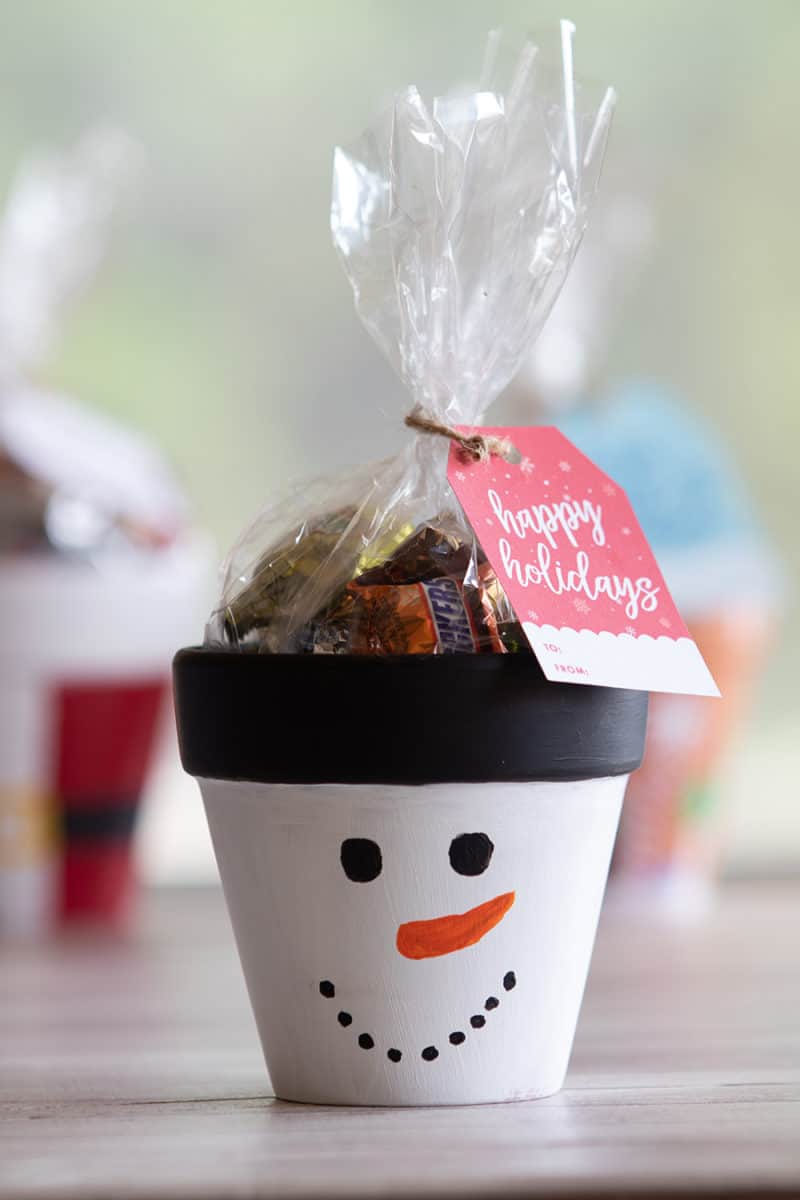 Santa
I used red acrylic paint to cover the terra cotta pot, leaving the top portion unpainted. After the red was dry, I took white paint to cover the top section and to create the fur down Santa's suit. Once the white paint was dry, I created a black belt and yellow buckle.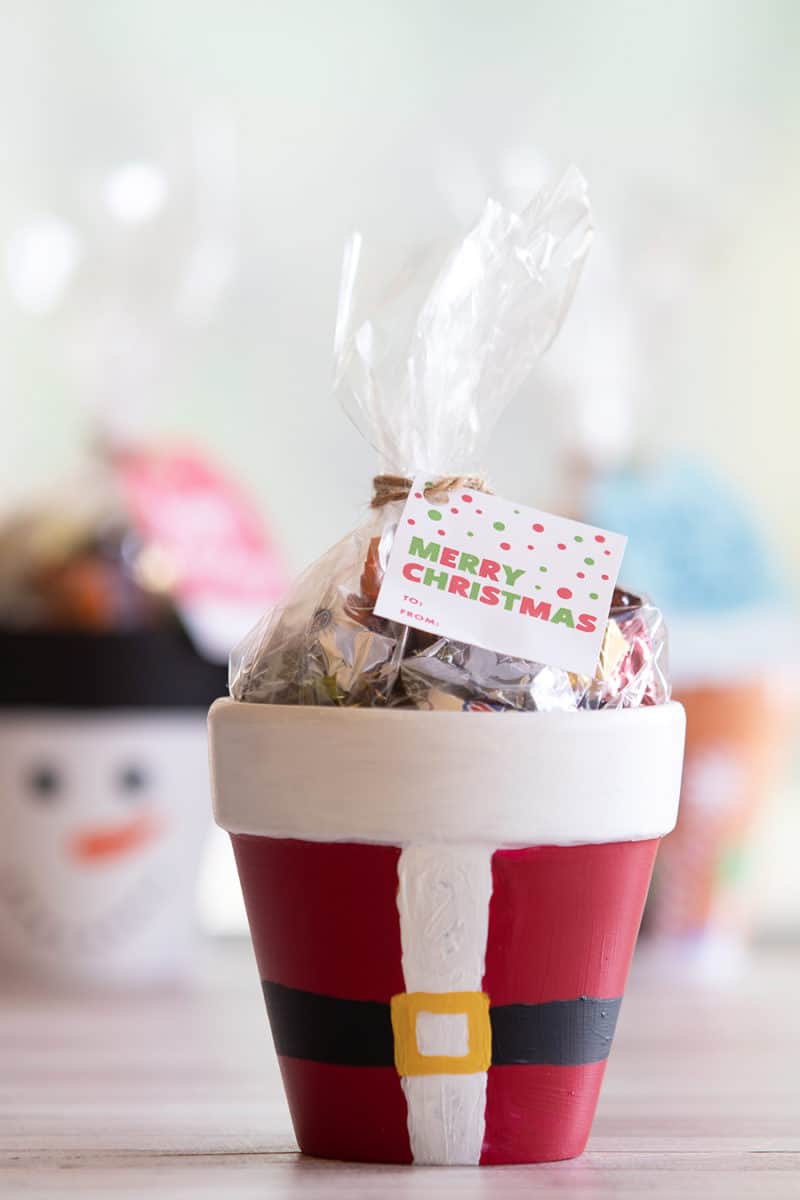 Gingerbread House
This gingerbread house was a lot of fun to make! I felt like I was able to be a lot more creative with this one! I first sketched out what I wanted my gingerbread house to look like and then went in with acrylic paint. Pinterest was fantastic for inspiration!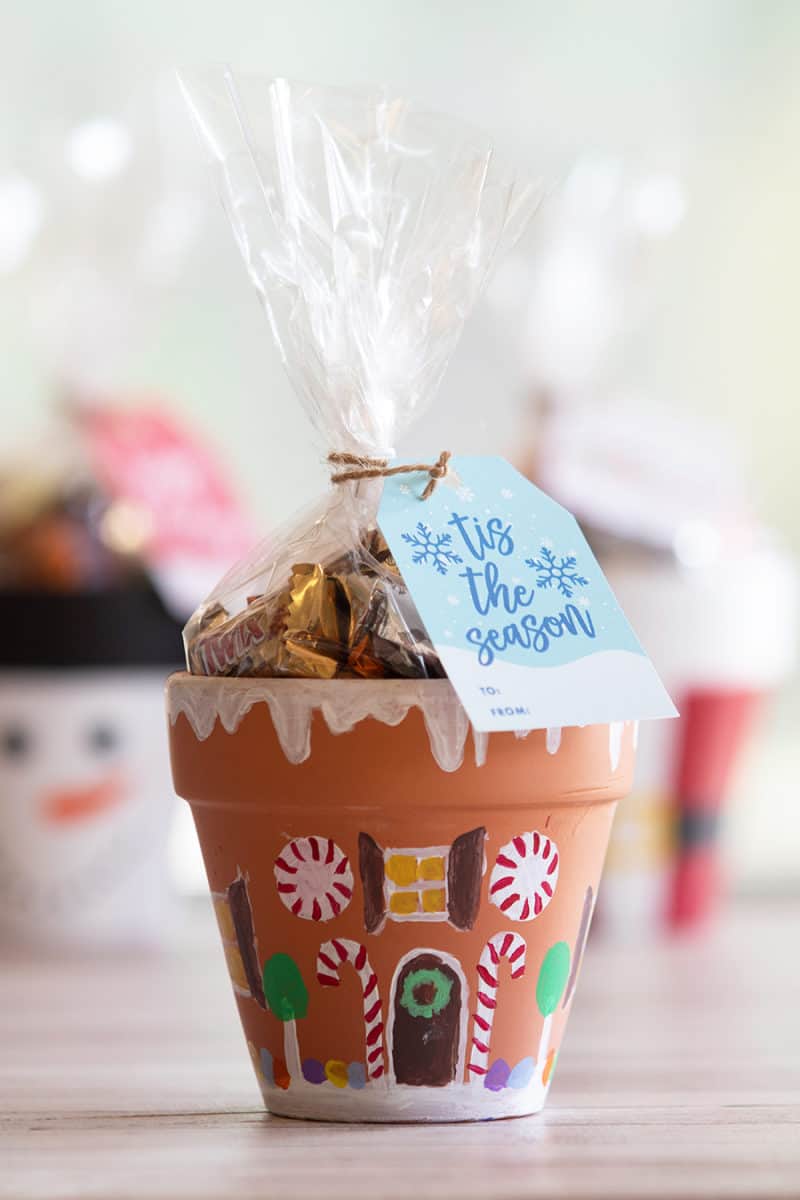 Once your terra cotta pot Christmas crafts have been painted, you can add a coat of varnish to help protect your work and also make the pots look a bit more finished. I use the Mod Podge 1470 Clear Acrylic Sealer.
After you're done painting and sealing your pots, you can fill a clear treat bag with candy, homemade cookies, or other small gifts. Place the bag inside the pot and add a gift tag with some ribbon, string or twine. Click here to view the free printable Christmas tags I've created.
Free Printable Christmas Gift Tags