April fools' day is right around the corner! Are you ready to prank your family and friends and have some fun? This free printable April fool's day word search is the perfect joke to play in the classroom or at home.
While this game may look like a normal word search, it actually is completely unsolvable. See how long it takes people to figure it out!

Disclaimer: This post may contain Amazon affiliate links. This means that at no additional cost to you, I may earn a small commission if you decide to make a purchase. For more information, please feel free to read our affiliate disclosure.
This year, for April fools' day I wanted to create a fun game that could double as an easy prank.
At first glance, this word search appears to be just like any other. It has a bunch of jumbled up letters and a word bank with April fools' day themed words.
However, it probably won't take too long for you to realize that none of these words can be found in the puzzle, it is totally unsolvable!
Hand out this game in your classroom or at home to your kids, friends or family members and see how quickly it takes them to figure out that this April fools' day word search is actually an April fool's day prank!
Here are the twelve words you will be searching for (an unable to find!):
April
Jokes
Fool
Pranks
Spring
Holiday
Laughter
Games
Surprise
Tricks
Silly
Playful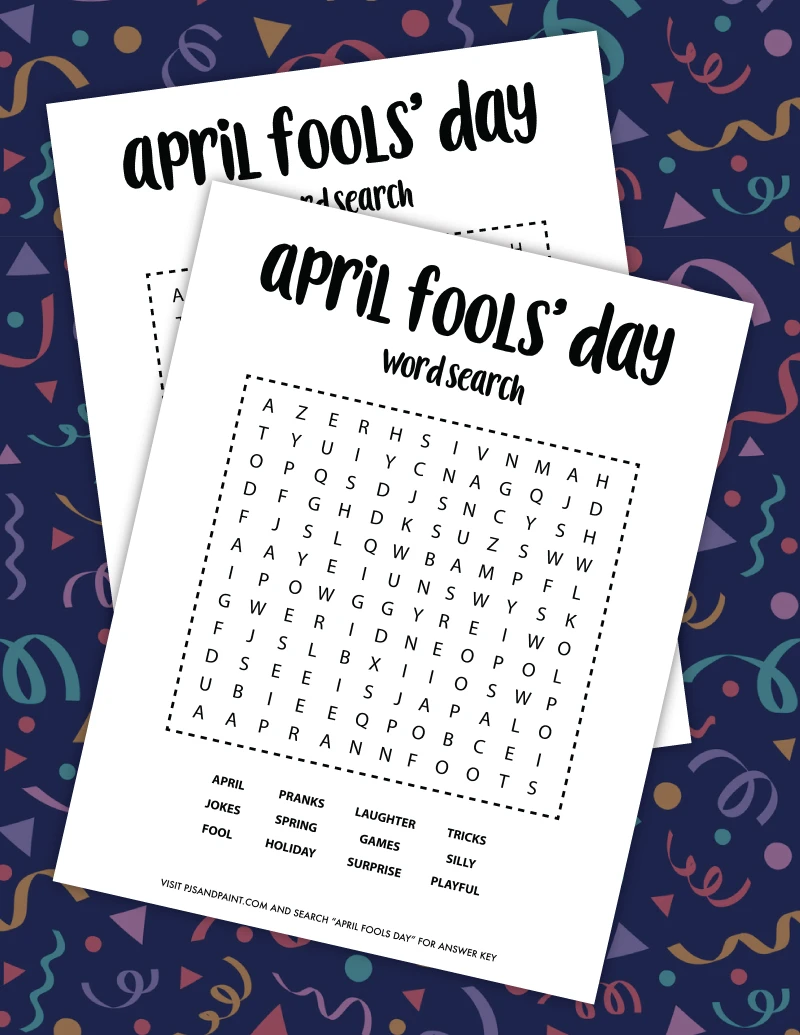 Free printable April fools' day word search game – unsolvable
This game was created to be printed onto an 8.5×11 inch piece of printer paper or cardstock. One game will print per page
Feel free to download and print as many copies of the word search as you would like. However, please do not edit or redistribute the files in any way. This activity is intended for personal or classroom use only.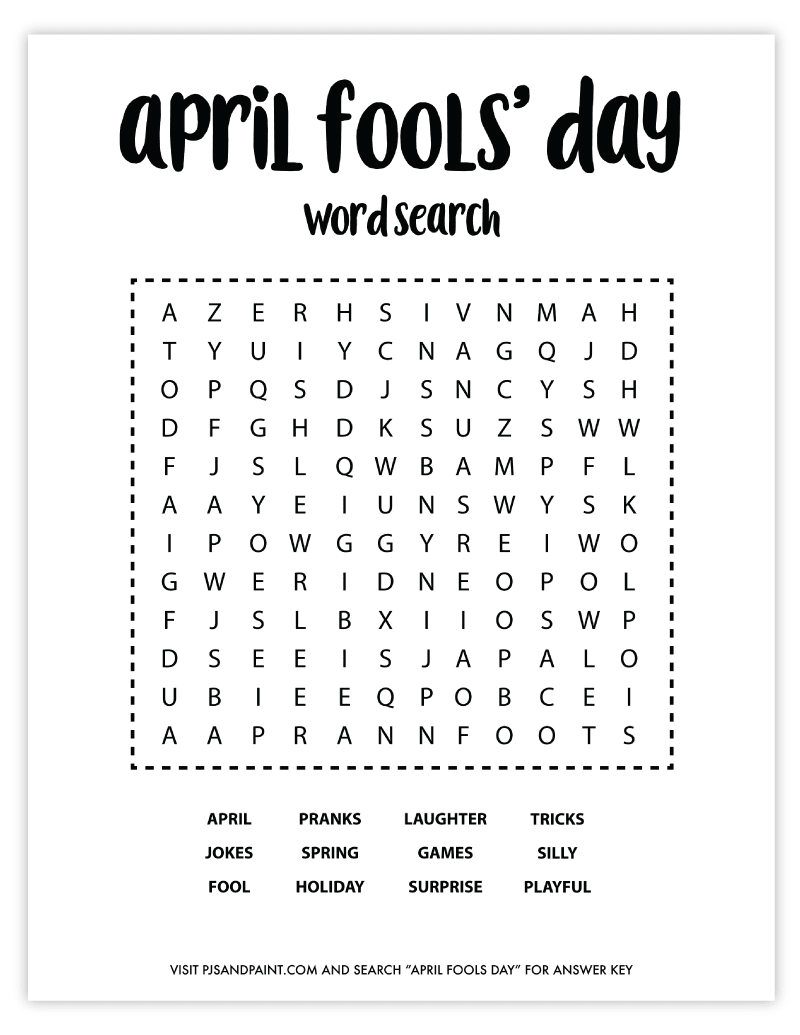 If you enjoyed this post, you might also like to check out some of our fun free printable Spring games and activities below:
Free Printable Spring Word Search
Have fun searching for twelve Spring themed words in this word search puzzle.
Free Printable Spring Word Scramble
Spring is finally here! To celebrate the warm and sunny weather, play this word scramble game and try to unscramble ten Spring themed words.
Free Printable Spring Maze
Find your way through the maze to reach the pink flower in the center.
Download Link:
Download the free printable April Fools' Day Word Search Game.
Answer Key:
There is no answer key! This word search game is totally unsolvable. Happy April fools' day!