This free printable 3D haunted house coloring page is a great activity for kids of all ages. It incorporates creativity, fine motor skills and a nice dose of Halloween fun.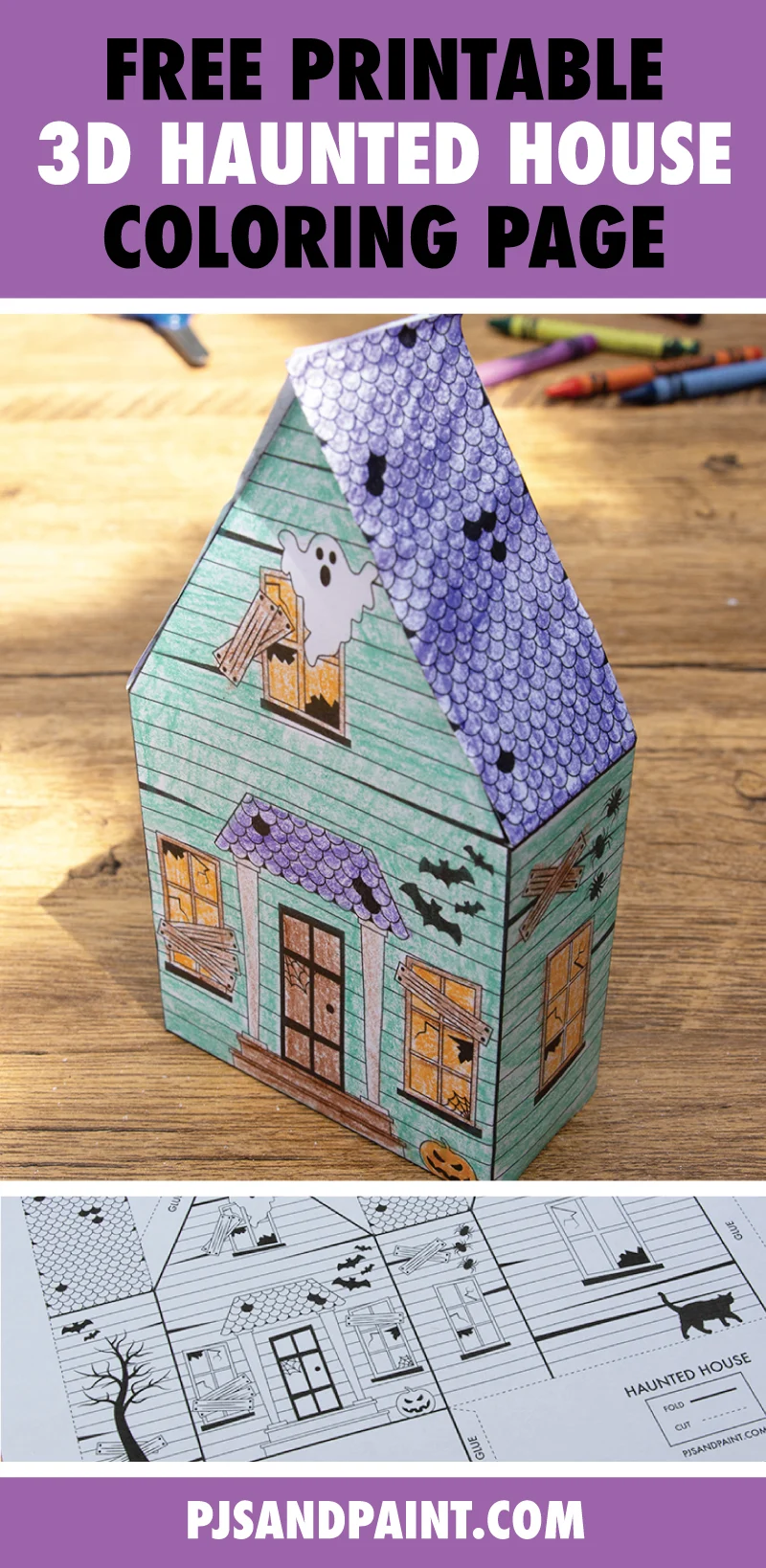 Disclaimer: This post may contain Amazon affiliate links. This means that at no additional cost to you, I may earn a small commission if you decide to make a purchase. For more information, please feel free to read the affiliate disclosure on our privacy policy page.
I just realized that Halloween is already right around the corner. When I walked into my local craft store this past weekend I noticed that fall and Halloween decor were in full force!
It got me thinking of what types of crafts I could come up with for the upcoming spooky season.
My older son has been very into making cities and buildings out of materials like cardboard and old boxes. I thought that it might be fun to create some buildings of my own for him to color in and then we could construct it together.
Today, I'm sharing this free printable 3D haunted house coloring page. It is a great activity for kids that will keep them busy for quite a while!
Materials needed to make one haunted house:
Free printable coloring page (download link located at the bottom of this post)
Printer paper or cardstock
Scissors
Crayons, markers or colored pencils
Glue or tape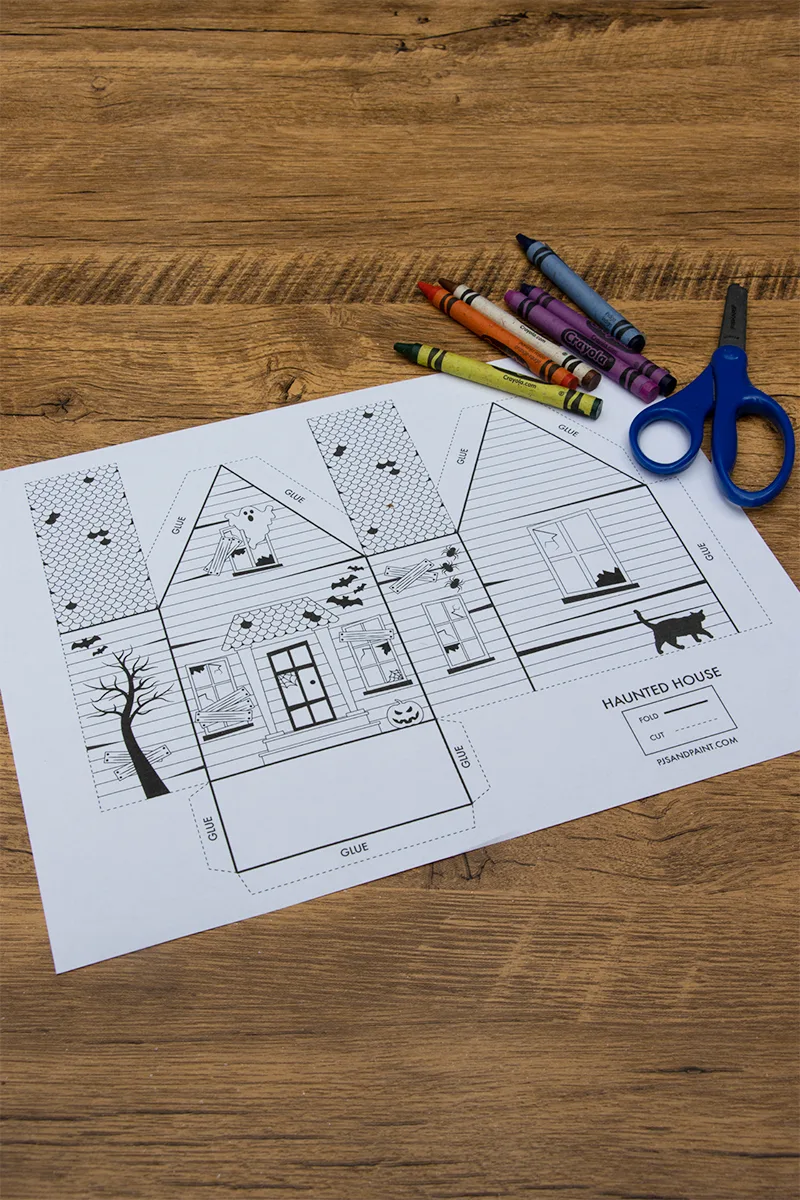 How to make the haunted house:
First, print out the coloring page onto white printer paper or cardstock. Next use materials such as crayons, markers, colored pencils etc. to color in the haunted house. Be creative!
Once the house is completed, cut it out along the dotted lines. If your child is able to use scissors, this would be a great activity to practice their scissor skills.
If they are younger, you can cut it out yourself for them.
Once the house is cut out, fold along all of the bold black lines. Next, place a line of glue on each tab that says "glue."
Alternatively, you can also construct the house with tape.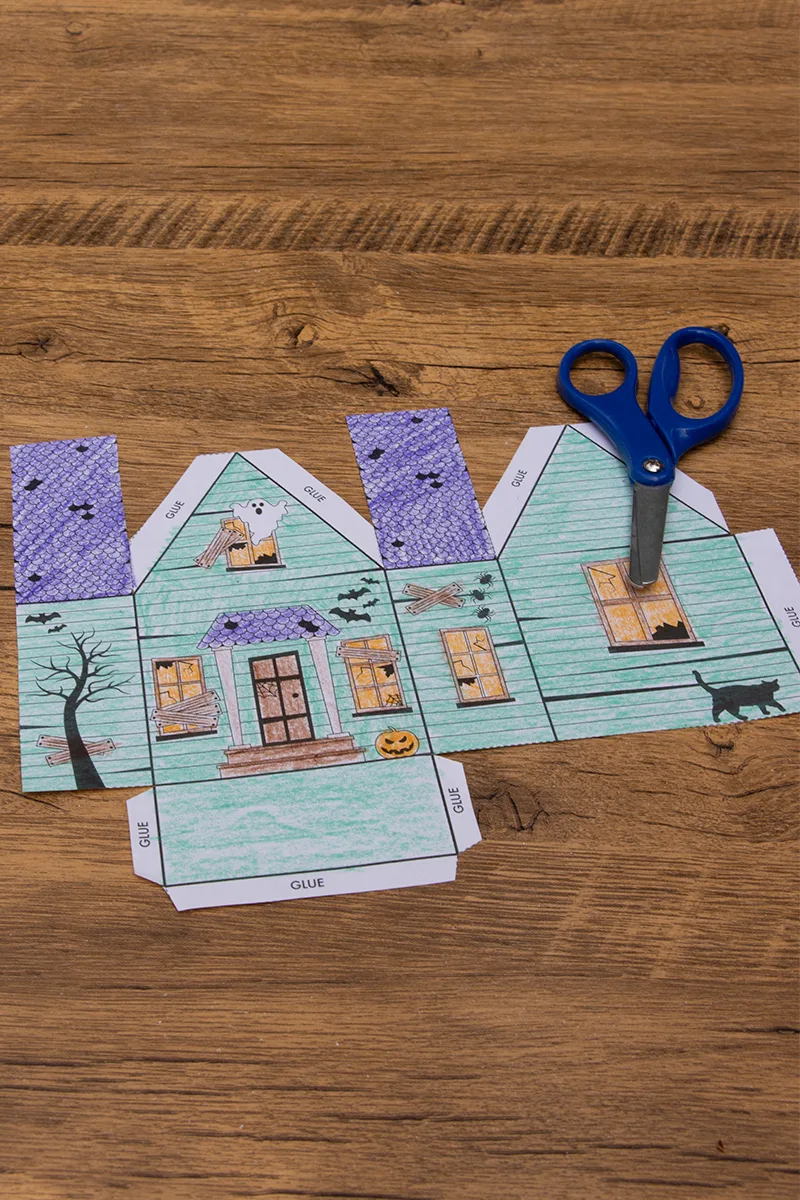 Other fun creative options:
Don't want to color in the haunted house? Try printing the page out on colored construction paper or cardstock.
Print the coloring page on heavier paper and try painting it or add glitter!
After the house is put together, you can use it as a fun kid made Halloween decor item, or use it as a toy for pretend play. The options are limitless!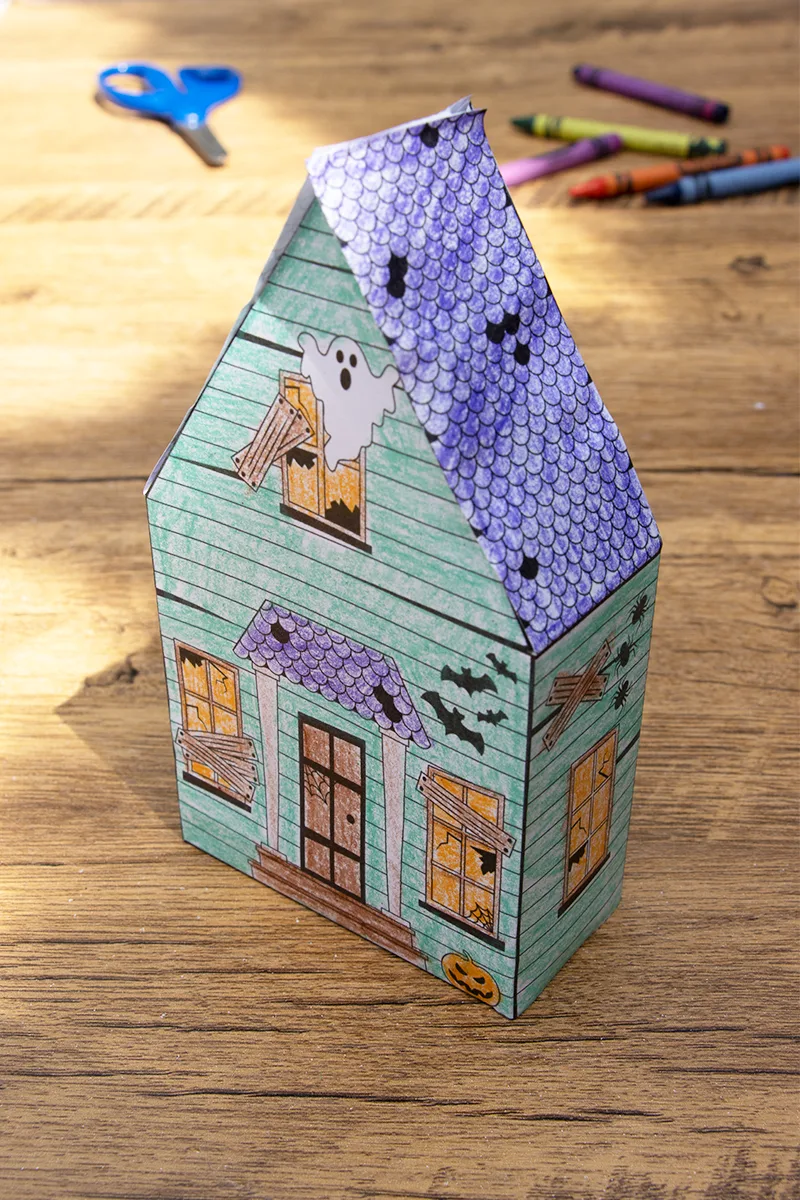 Free Printable 3D Haunted House Coloring Page
This coloring page was designed to be printed onto standard 8.5×11 inch printer paper or cardstock. One haunted house will print per page.
Feel free to download and print as many copies of the haunted house as you would like. However, please do not edit or redistribute the files in any way. This craft was created for personal use only.

Enjoy this post? You might like to check out some of our other printable building coloring pages below, as well as our huge printable Halloween bundle!


Download Link:
Download the free printable 3D haunted house coloring page.