This free printable build a flower activity is a great way to keep your kids or students entertained with a fun creative project this spring season.
One of my goals this year is to start a small garden. I have zero experience with gardening so I was thinking of starting with planting a few flowers in the backyard.
I know my kids will love helping me plant the seeds and helping to water them and watch them grow.
However, as well all know plants and flowers don't grow as quickly as kids would like them to! And so I was thinking of having my kids work on this build a flower activity to help get them excited for the flowers that will soon be growing in the yard.
This is a great activity for both at home or in the classroom. It allows children to be creative and choose their own colors for their flowers, while also working on other important skills such as using scissors and using glue.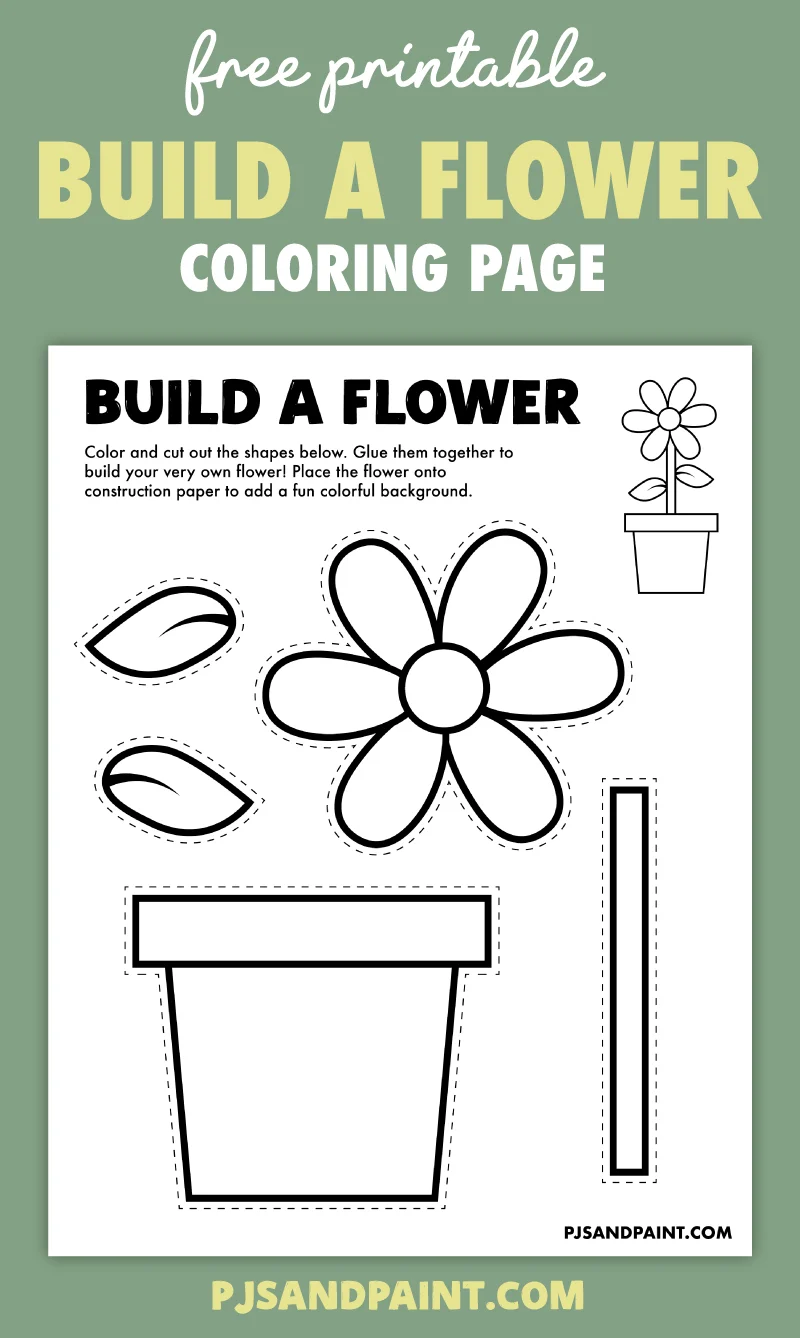 Disclaimer: This post contains Amazon affiliate links. This means that at no additional cost to you, I may earn a small commission if you decide to make a purchase. For more information, please feel free to read the affiliate disclosure on our privacy policy page.
Even if you are in the midst of a snowy season right now, warm weather is on it's way! Spring will soon be here which means flowers blooming!
To get ready, I wanted to create a fun printable activity where kids can color and build their very own flower craft.
All you need to do is print out the free activity page, color in the parts of the flower, cut them out and then glue them together to form your very own flower.
After you are done, you can glue the newly built flower to a piece of colored construction paper to add a fun background.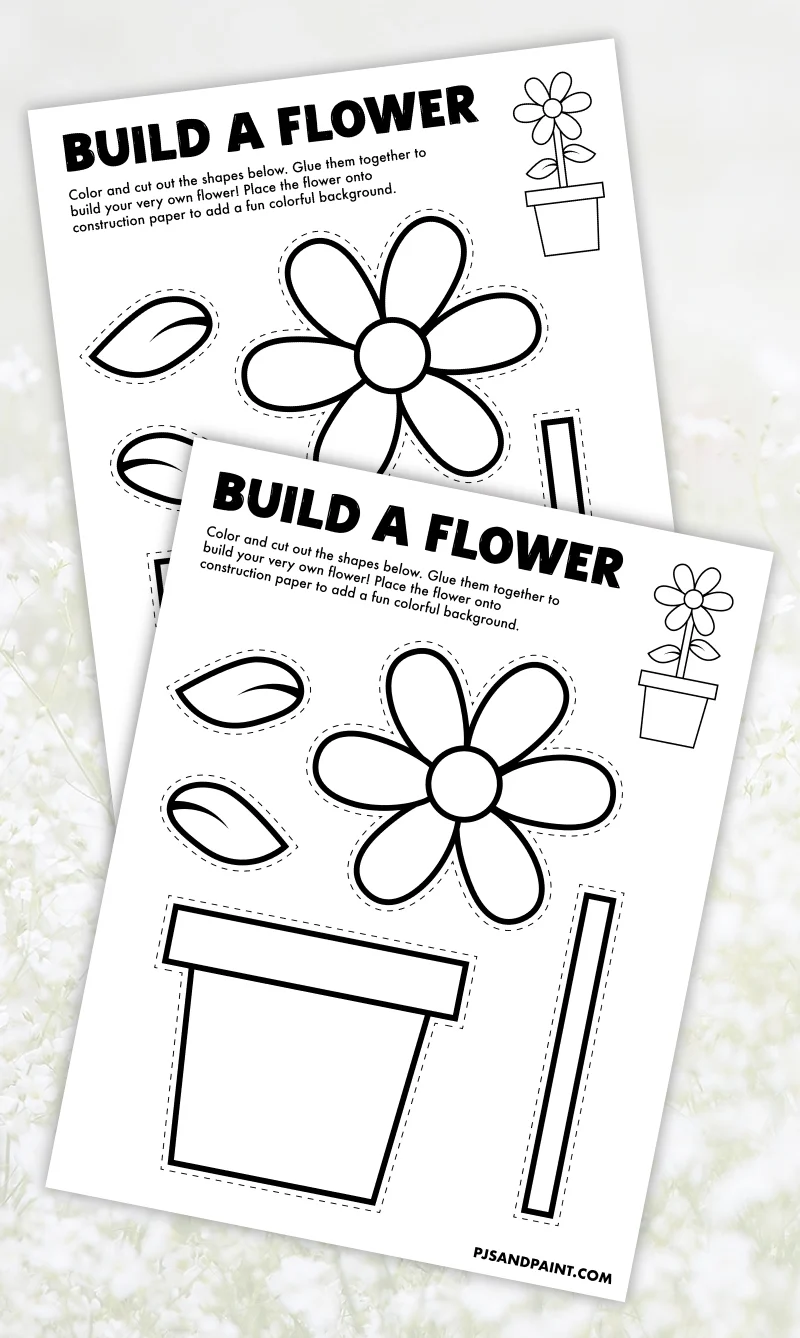 Free Printable Build a flower coloring page
This coloring page is designed to be printed onto a standard 8.5×11 inch piece of paper or cardstock.
Feel free to download and print as many copies of the build a flower activity page as you would like. However, please do not edit or redistribute the files in any way. This coloring page was created for personal or classroom use only.
Materials needed to build your very own flower craft:
Free printable coloring page (the download link is located at the bottom of this post)
Crayons, markers or colored pencils
Scissors
Glue
Construction paper (any color will work great!)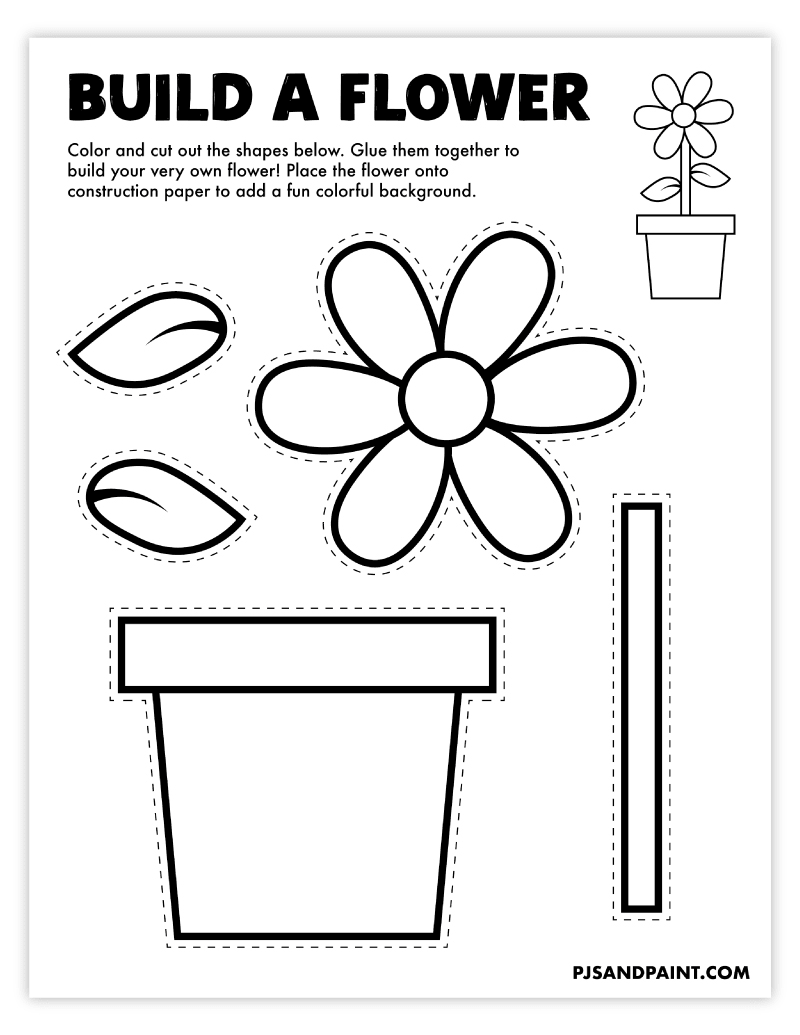 If you enjoyed this activity, you might also like to check out some of our other fun free printable Spring games below:
Free Printable Spring Word Search
Have fun searching for twelve spring themed words in this word search game.
Free Printable Spring Maze
Find your way through the maze to reach the flower in the center.
Free Printable Spring Word Scramble
In this word scramble game you will have to try and unscramble ten Spring themed words.
Download Link:
Download the free printable build a flower activity.