If you are looking for a way to wrap small gifts, this free printable pillow box template is super easy to make. It is perfect for last minute gift giving or packaging party favors.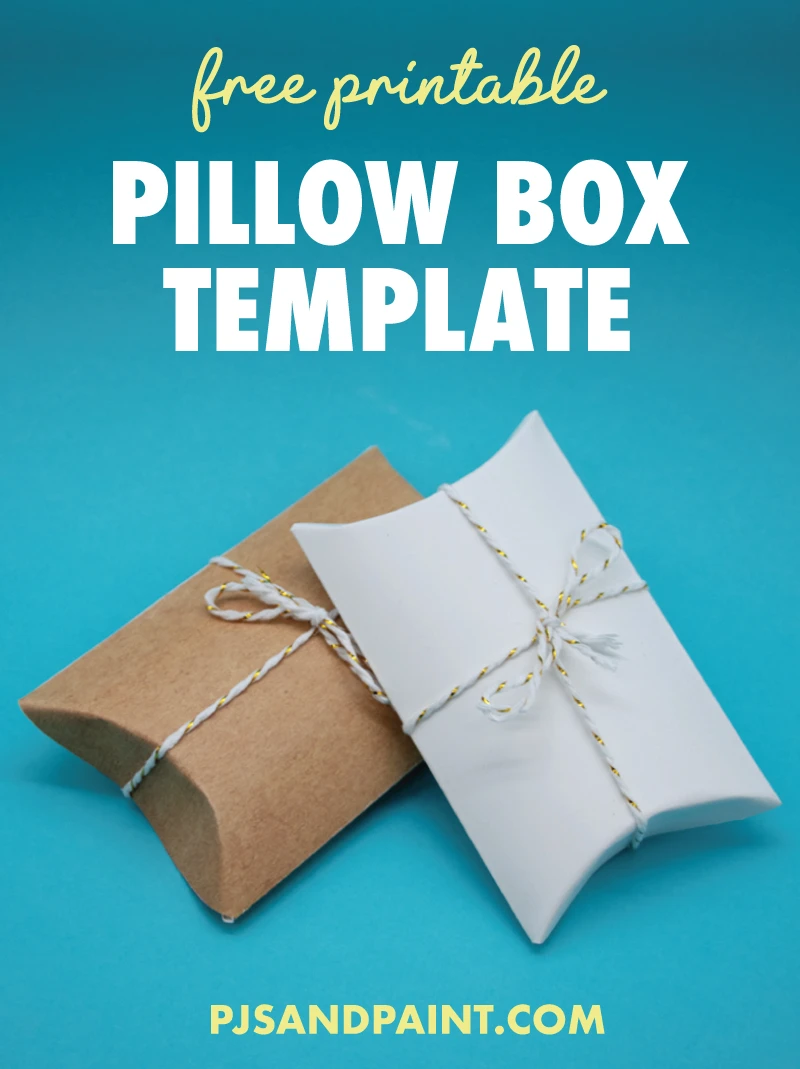 Disclaimer: This post may contain Amazon affiliate links. This means that at no additional cost to you, I may earn a small commission if you decide to make a purchase. For more information, please feel free to read the affiliate disclosure on our privacy policy page.
Sometimes it can be hard to figure out how to present a small item in a professional looking way. Pillow boxes are great for wrapping small gifts, party favors or a gift card.
When I was younger, I never really understood the point of wrapping presents. I had thought that the packaging was just going to end up in the garbage. Now, I truly appreciate when someone takes the time to wrap a gift. It adds a personal touch and looks beautiful!
As with many things, presentation is key. Sometimes however, it can be difficult to figure out how to wrap a small gift. This is where pillow boxes are the perfect solution.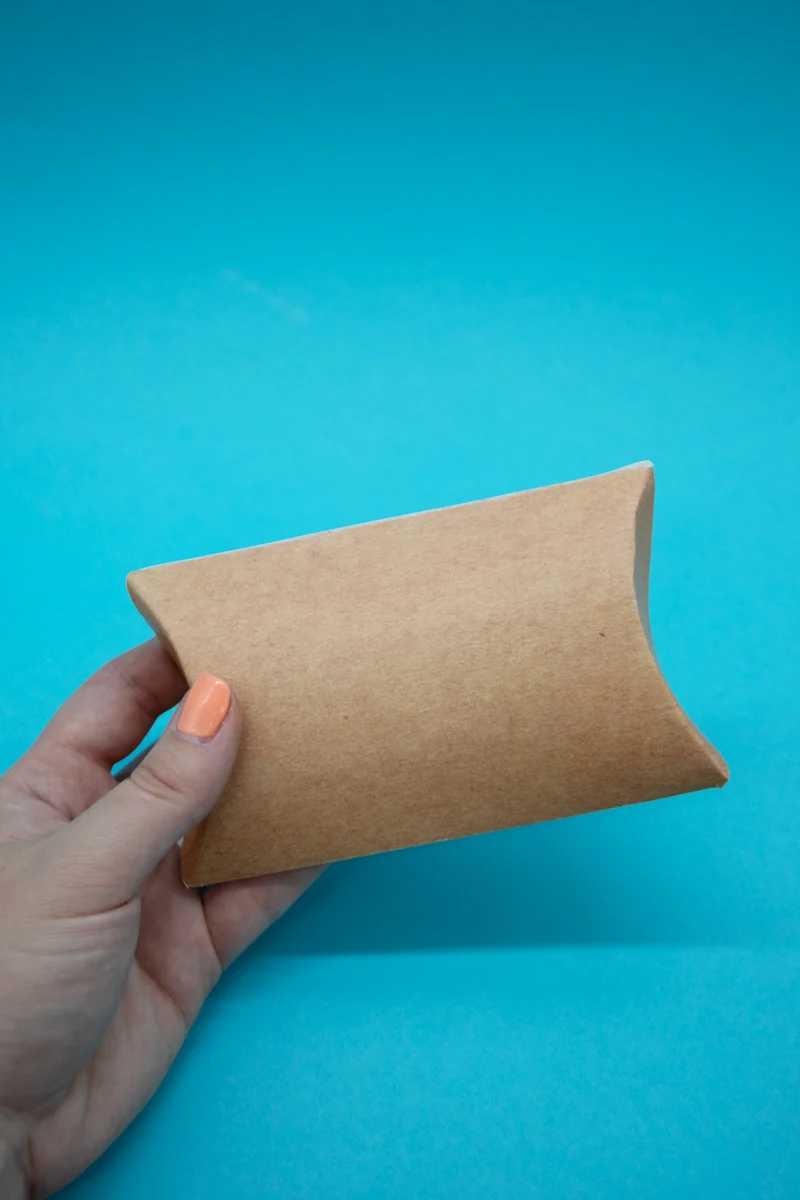 What can you use pillow boxes for?
There are many different ways you can use pillow boxes. Here are a few examples of items you can put in them:
Candy
Jewelry
Wedding favors
Money
Gift Cards
Nail polish
Small toys
Party favors
One of my favorite way to use pillow boxes is as a fun way to gift money. Sometimes, all someone wants for their birthday or holiday is money. It can be difficult to figure out a nice way to present it rather than just giving them cash or putting it inside of a card.
Pillow boxes are the perfect size and a great way to gift money as they are easy to put together and look very professional.
Supplies needed:
​Free Template (The download link is located at the bottom of this post)
Scissors or a craft knife
Glue
Bone folder (optional)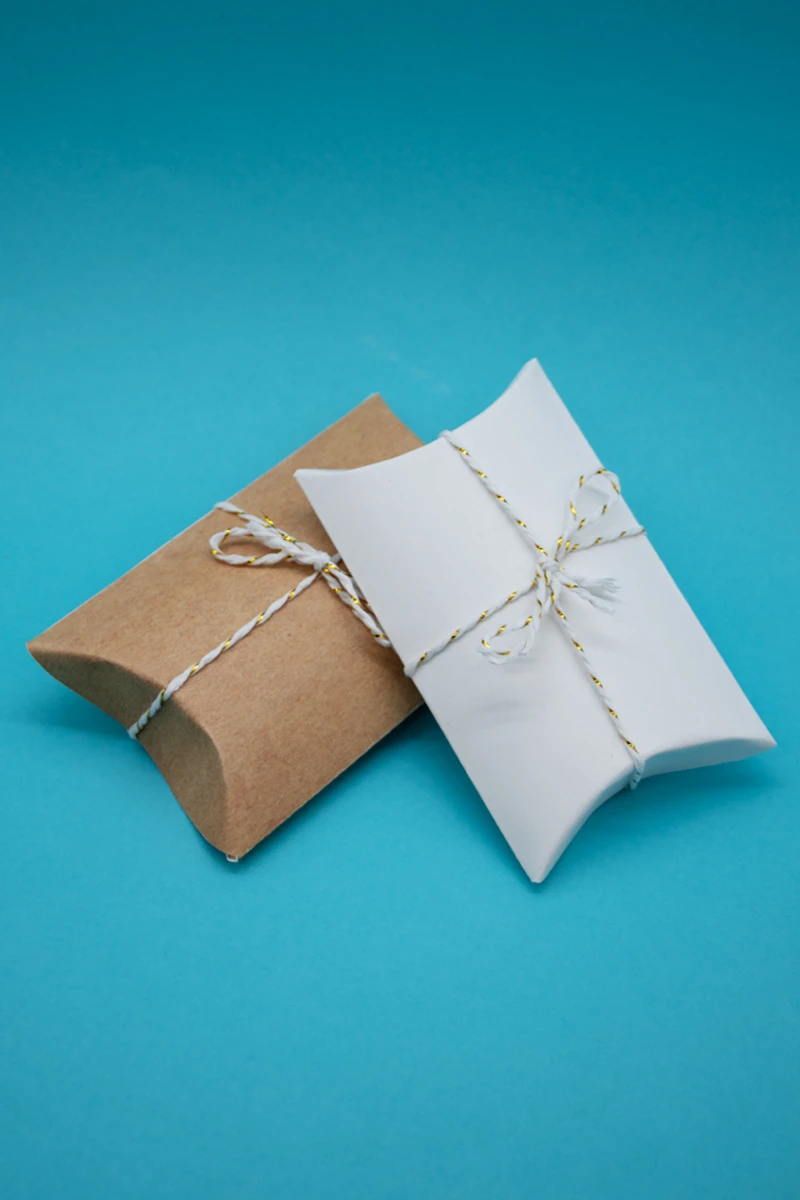 How to use the free printable pillow box template.
Step 1: Print out the pillow box template.
The first step is to print out the pillow box template. The download link is located at the bottom of this post. Cardstock is by far the best type of paper to use for pillow boxes. You can use white cardstock or colored cardstock.
Step 2: Cut out the pillow box.
Next, cut out the pillow box along the solid lines. You can use scissors or a craft knife.
Step 3: Score along the dotted lines.
Begin scoring along the dotted Iines. You can fold by hand or use a bone folder if you have one. For the curved edges you can use a bowl or a large cup as a guide if needed.
Optional step: If you would like the pillow box to be covered in patterned scrapbook paper or wrapping paper. After the pillow box has been cut out and the lines have been scored, you can flatten out the box and then glue the decorative paper to one side. Cut off the excess and then continue onto Step 4.
Step 4: Fold and glue.
The next step is fold the pillow box in half and then place glue along the side tab. Fold the side tab in and gently press together to form a tube. Make sure that the glue is completely dry before moving onto the final step.
Step 5: Fill the pillow box and close one end.
Fold in the top and bottom flaps on one end of the box to seal it. Fill the box with the small items.
Step 6. Seal the other end.
Finally, fold int he top and bottom flaps on the other side of the pillow bow to seal it. You can also add a small sicker or a piece of tape to the flaps to ensure they remain closed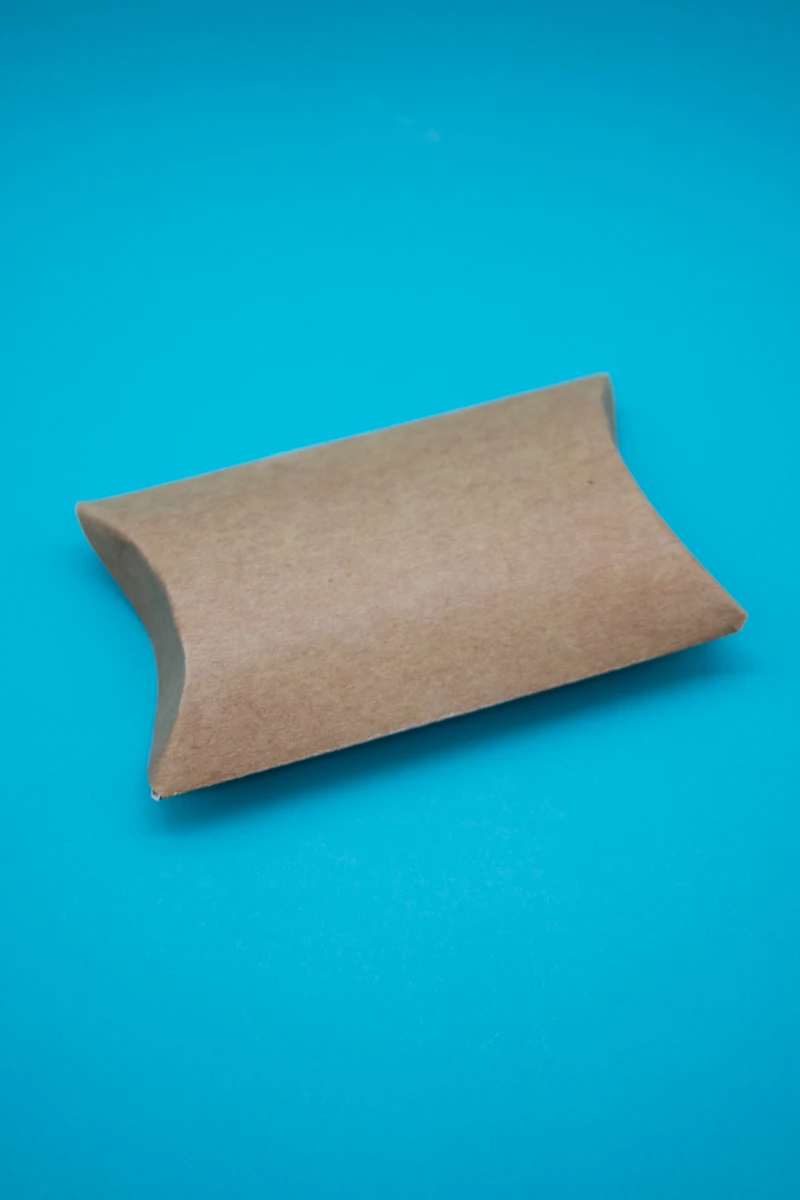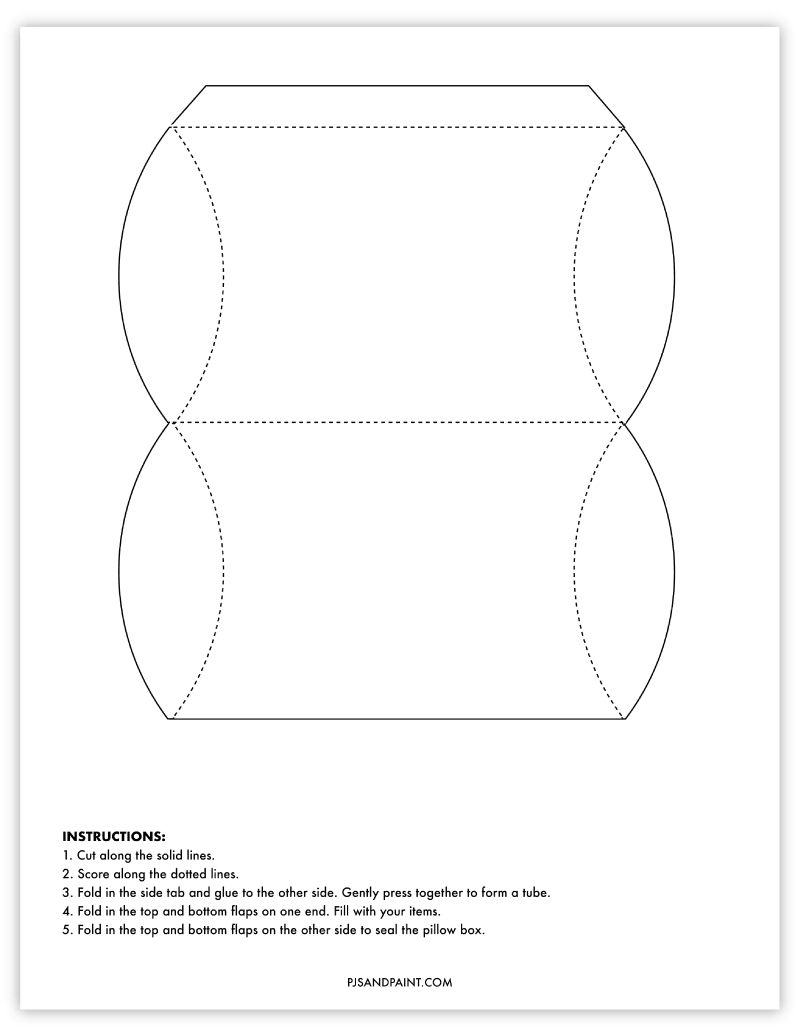 Free Printable Pillow Box Template
This template was designed to be printed onto a standard piece of 8.5×11 inch cardstock. Once assembled the pillow box will measure approximately 3.75 x 3.25 inches.
One pillow box will print per page. Please feel free to download and print as many copies of the template as you would like. However, please do not edit or redistribute the files in any way. This printable was created for personal use or classroom use only.
If you enjoyed this post, you might like to check out some of our other free printables below:
Download Link:
Download the free printable pillow box template.