Last Updated on
Today I wanted to share a free printable gift certificate template that I thought would come in handy for the upcoming holiday season, or really anytime of the year!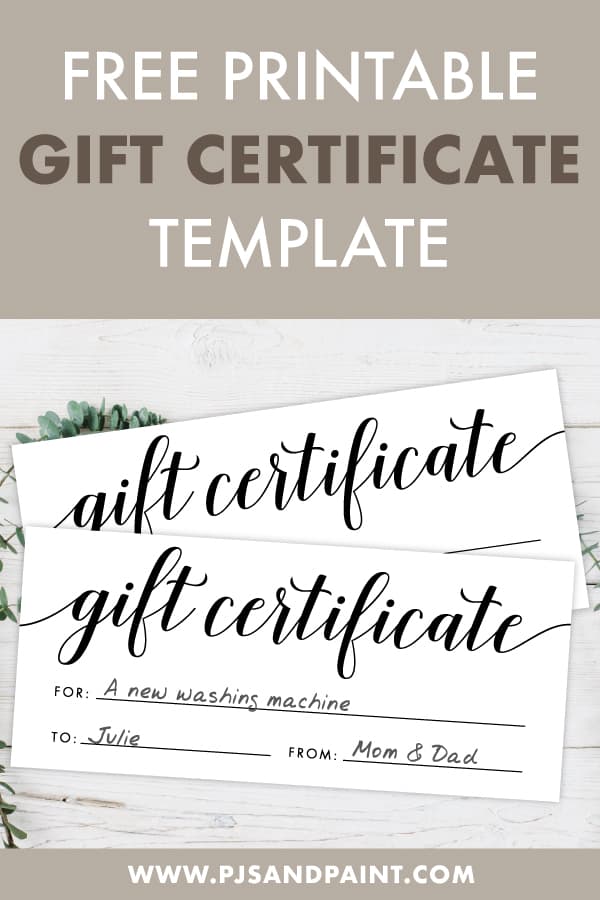 Disclaimer: This post contains Amazon affiliate links. This means that at no extra cost to you, I may earn a small commission if you decide to make a purchase.
The idea to create  this printable gift certificate came from my family. At least twice a year someone will ask me to make a custom certificate for something that they can't get a traditional gift certificate for. One year it was my parents wanting to buy someone a washing machine. Another time my brother wanted to pay for my dad to get his car painted. I figured if they were regularly looking for custom gift certificates, other people may be looking for the same thing!
Free Printable Gift Certificate Template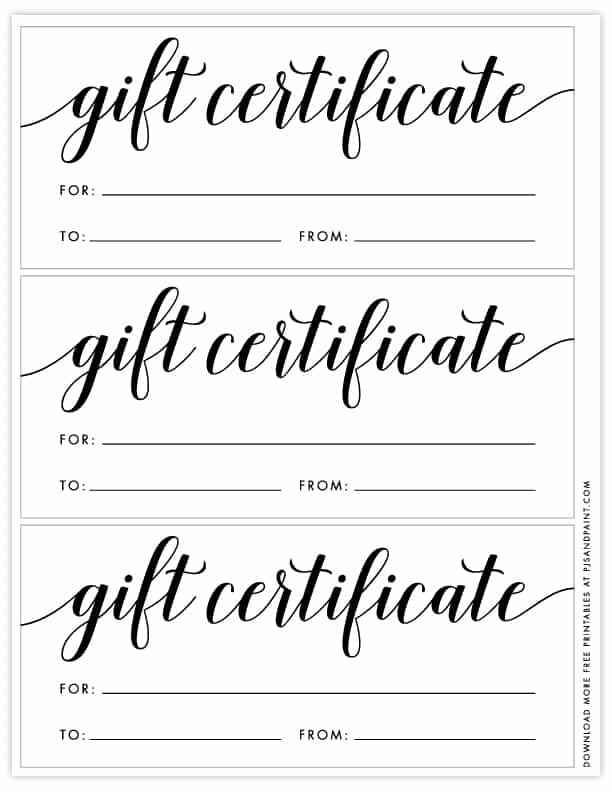 Each certificate measures 8×3.5 inches. When trimmed, this will fit great into a standard #10 size envelope. 3 gift certificates will print per 8.5×11 inch page. For the best quality, I would highly recommend printing on white cardstock.
Simply cut out the certificate and fill in the "For," "To," and "From" sections with your information. You now have a much nicer looking way to give those types of gifts that are a little out of the ordinary!