Today, I wanted to share a free printable gift certificate template that I thought would come in handy for the upcoming holiday season, or really anytime of the year!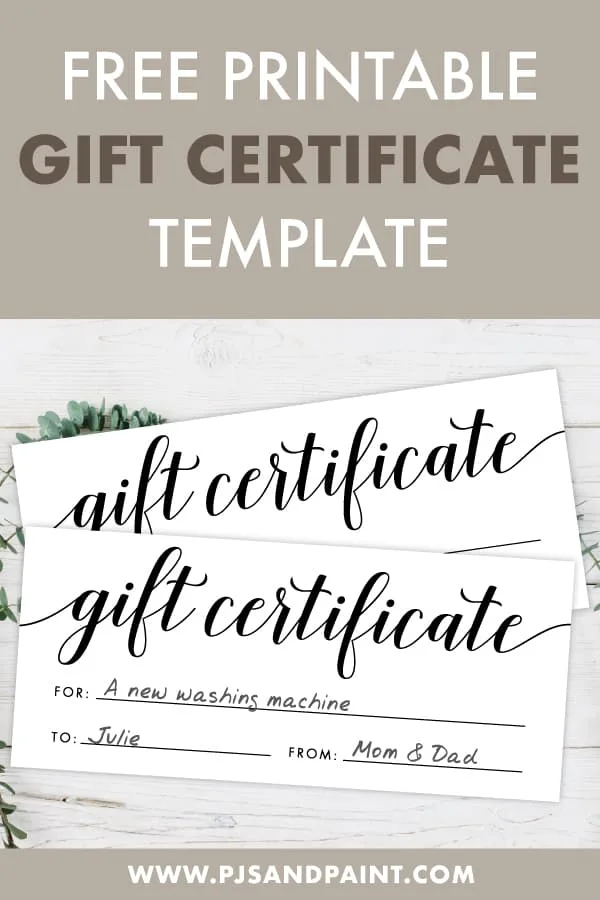 Disclaimer: This post contains Amazon affiliate links. This means that at no extra cost to you, I may earn a small commission if you decide to make a purchase. For more information, please feel free to read the affiliate disclosure on our privacy policy page.
Why use gift certificates?
Gift certificates make great last minute gifts.
Gift certificates are also really great for those last minute presents. Maybe you forgot to get a gift, or just don't have time to run to the store. Whatever the reason, simply printing out a gift certificate is a great alternative to a traditional present.
They are helpful when sticking to a budget.
With so many people to buy presents for, it can be really hard to stick to a budget. Giving friends and family members a coupon book is a great way to gift something thoughtful and personal, while not breaking the bank!
Gift certificates can be thoughtful and personal.
You can customize the gift certificate to fit your friends and family members very well. It will show your loved ones that you put a lot of thought into the gift.
They are great for giving less traditional gifts.
As I mentioned above, finding a specific gift card for something like a brand new refrigerator might be a little difficult! Printable gift certificates allow you to fill them out for any item or experience that you would like to give!
While we're talking about ways to give less traditional gifts, you may also be interested in these free printable pillow boxes.
If you're in need of some fast, easy Christmas gift packaging that still looks professional, you'll definitely want to take a look at these free printable Christmas pillow boxes. I've created 3 easy to put together pillow box designs that would be great for wrapping any small gift or gift card.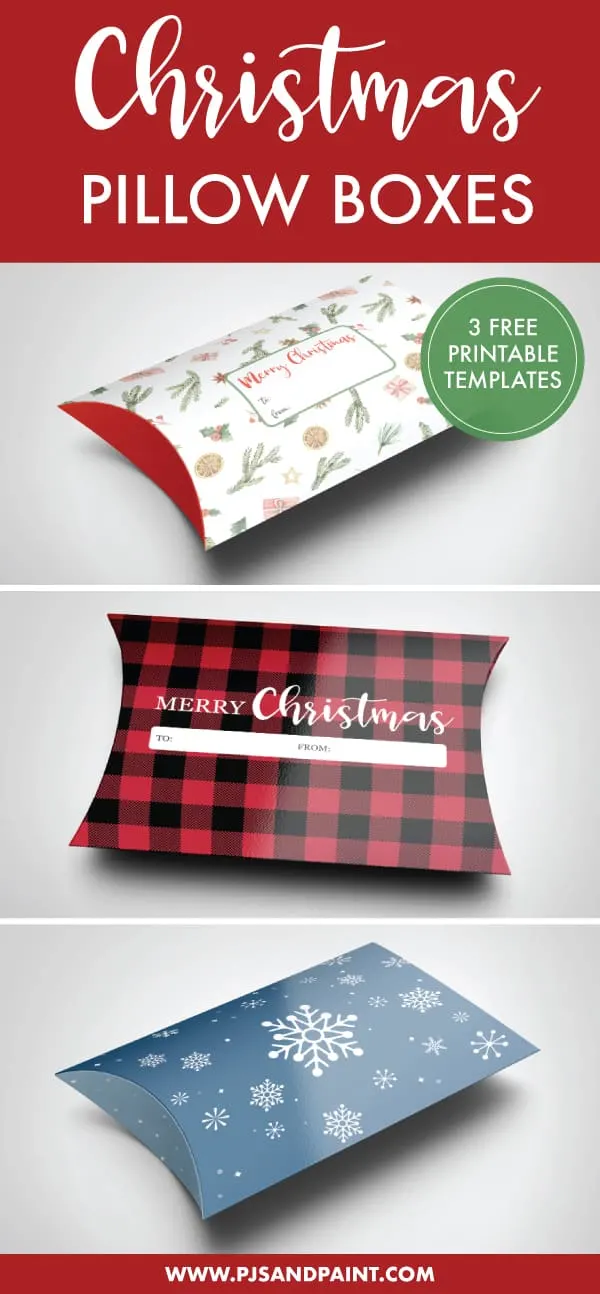 We've also got a bunch of free printable coupon books that you may like to check out:
Coupon books make great homemade gift idea and they can be totally personalized to fit whoever you are giving it to. Each page of the book has a blank space to write down a special experience or event that is redeemable by presenting the coupon to the gift giver.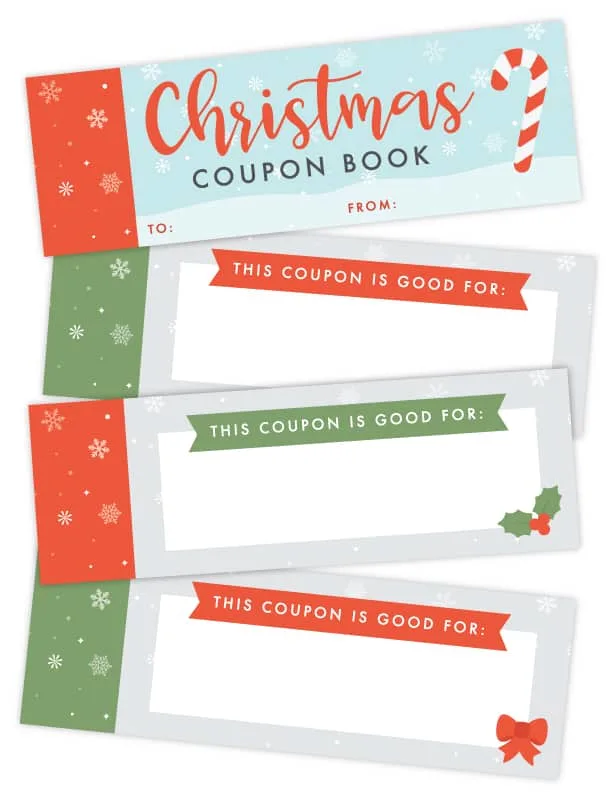 Free Printable Gift Certificate Template
Each certificate measures 8×3.5 inches. When trimmed, this will fit great into a standard #10 size envelope. 3 gift certificates will print per 8.5×11 inch page. For the best quality, I would highly recommend printing on white cardstock.
Simply cut out the certificate and fill in the "For," "To," and "From" sections with your information. You now have a much nicer looking way to give those types of gifts that are a little out of the ordinary!
Feel free to download and print as many gift certificate templates as you would like. However, please do not edit or redistribute the files in any way. This template was designed for personal use only.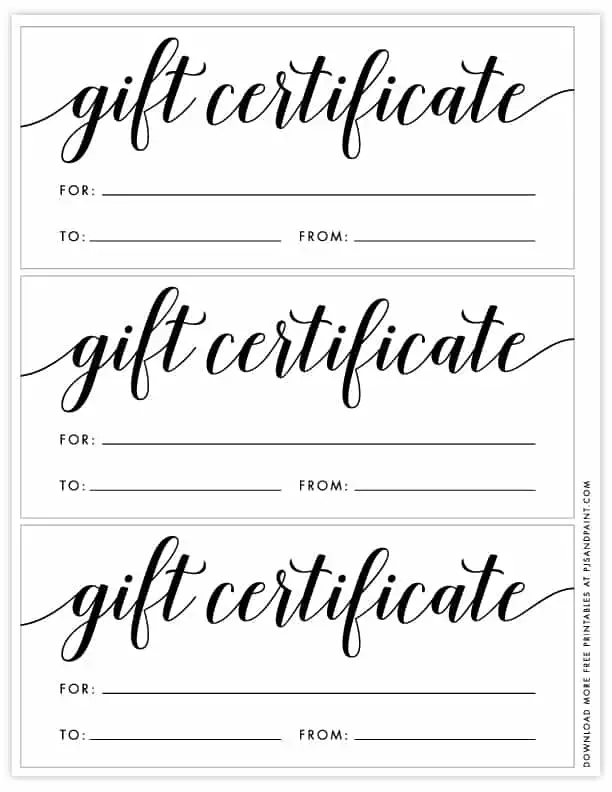 By entering your email address you will be receiving the free digital file as well as subscribing to our weekly email newsletter. You may unsubscribe at any time.