Back to school season is here! This free printable school color by number worksheet is a great activity for kids to work on either at home or in the classroom. It encourages creativity as well as some basic reading and matching skills.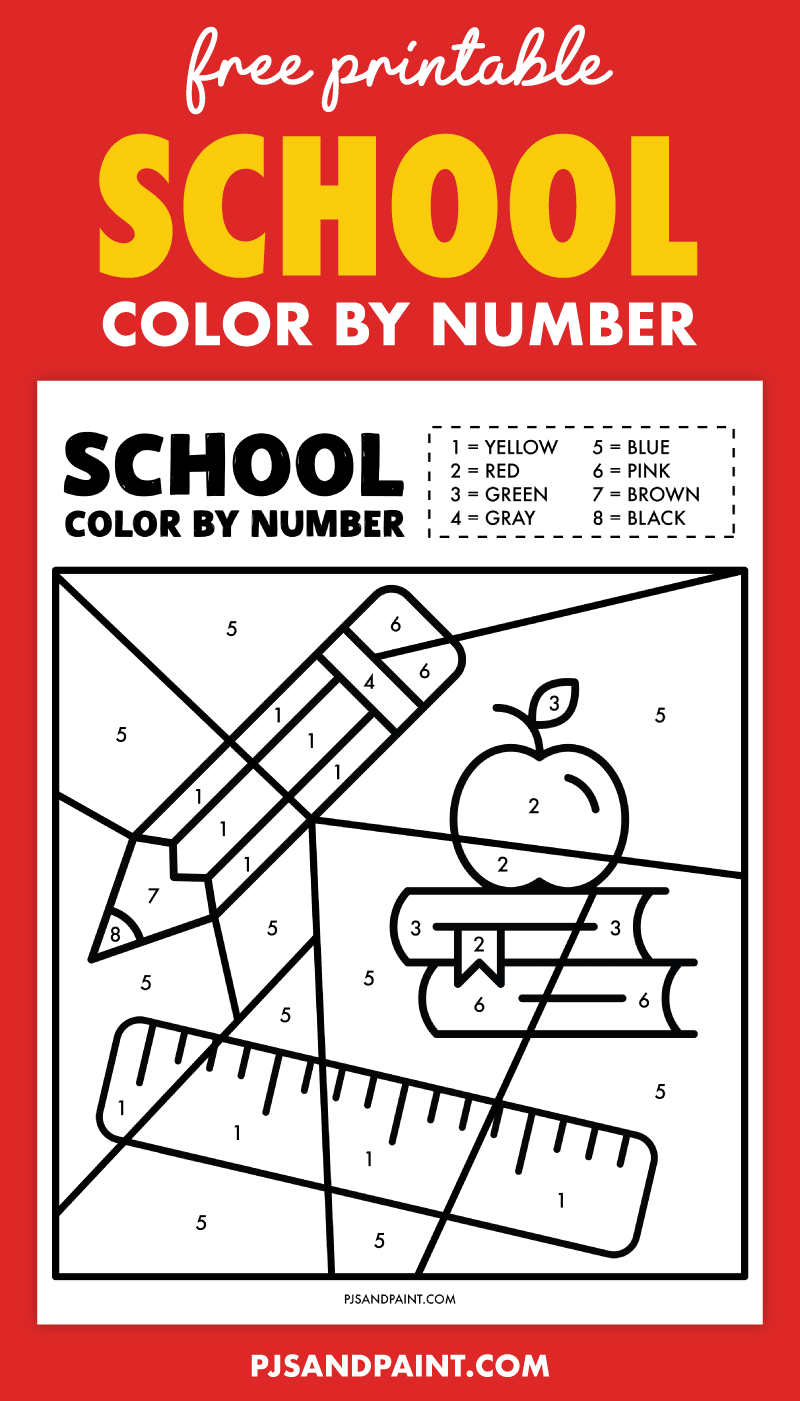 Disclaimer: This post may contain Amazon affiliate links. This means that at no additional cost to you, I may earn a small commission if you decide to make a purchase. For more information, please feel free to read the affiliate disclosure on our privacy policy page.
Coloring pages are always a lot of fun. However, if you would like to take it up a notch, you can have your children or studs work on this color by number worksheet instead.
Similar to a traditional coloring page, you will be coloring in the picture. But instead of using any colors, you will have to match up the number with the designated color in the key.
Supplies needed:
Printable worksheet (the free printable link is located at the bottom of this post)
Crayons, markers or colored pencils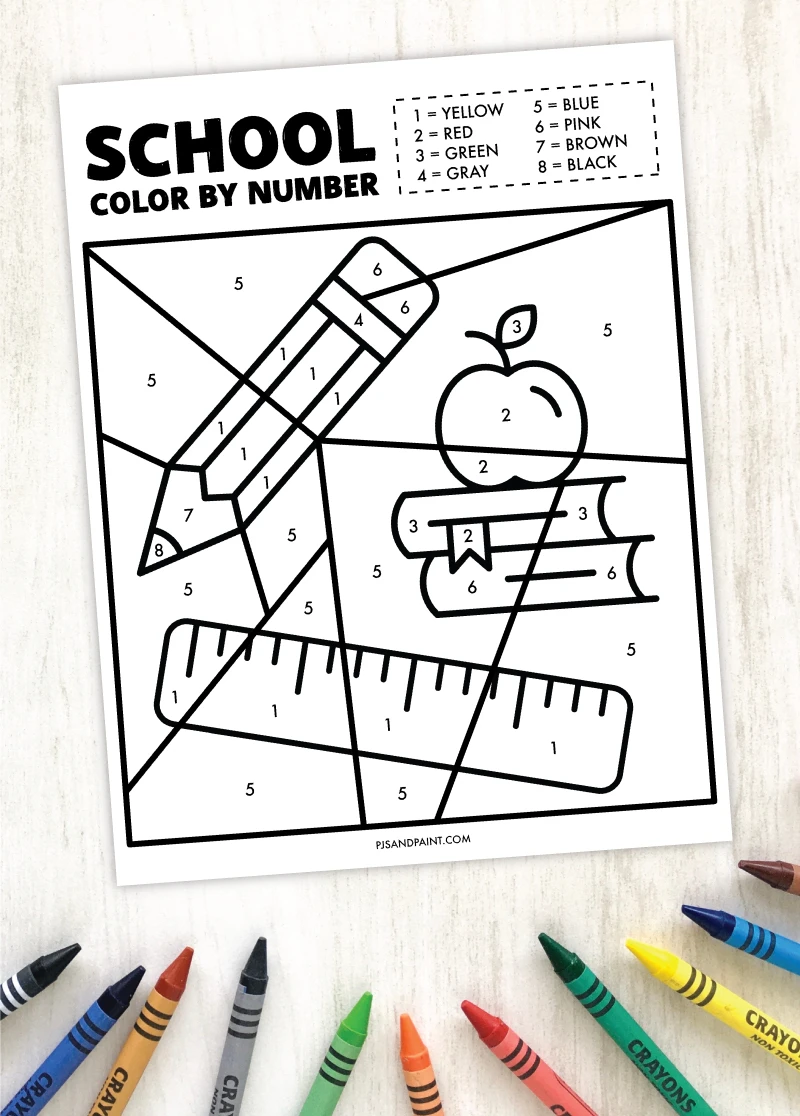 How to use the school color by number worksheet:
First, look at the key at the top of the page. This will tell you which number corresponds with which color. If your child can read, great! They can simply use the key to see which space to color which color.
If your child is unable to read, that's okay too! What you can do is draw a small dot next to each number so they can visually see what color each space should be and then match it up with the numbers in the picture.
In this case:
1 = Yellow
2 = Red
3 = Green
4 = Gray
5 = Blue
6 = Pink
7 = Brown
8 = Black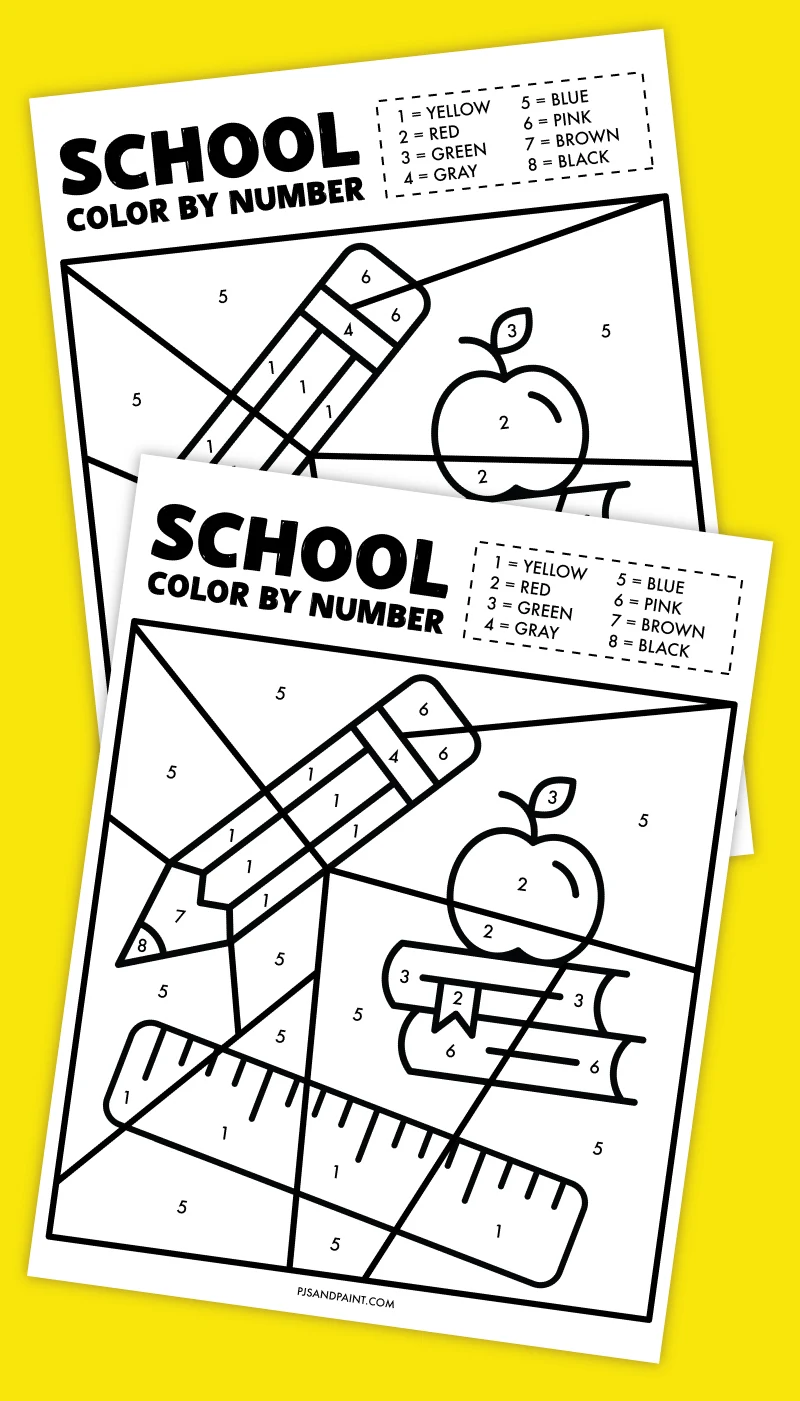 Free Printable School Color by Number Worksheet.
This worksheet was designed to fit onto a standard 8.5×11 inch piece of white paper. One worksheet will print per page. Please feel free to download and print as many copies of the school color by number as you would like. However, please do not edit or redistribute the files in any way. This activity was created for personal or classroom use only.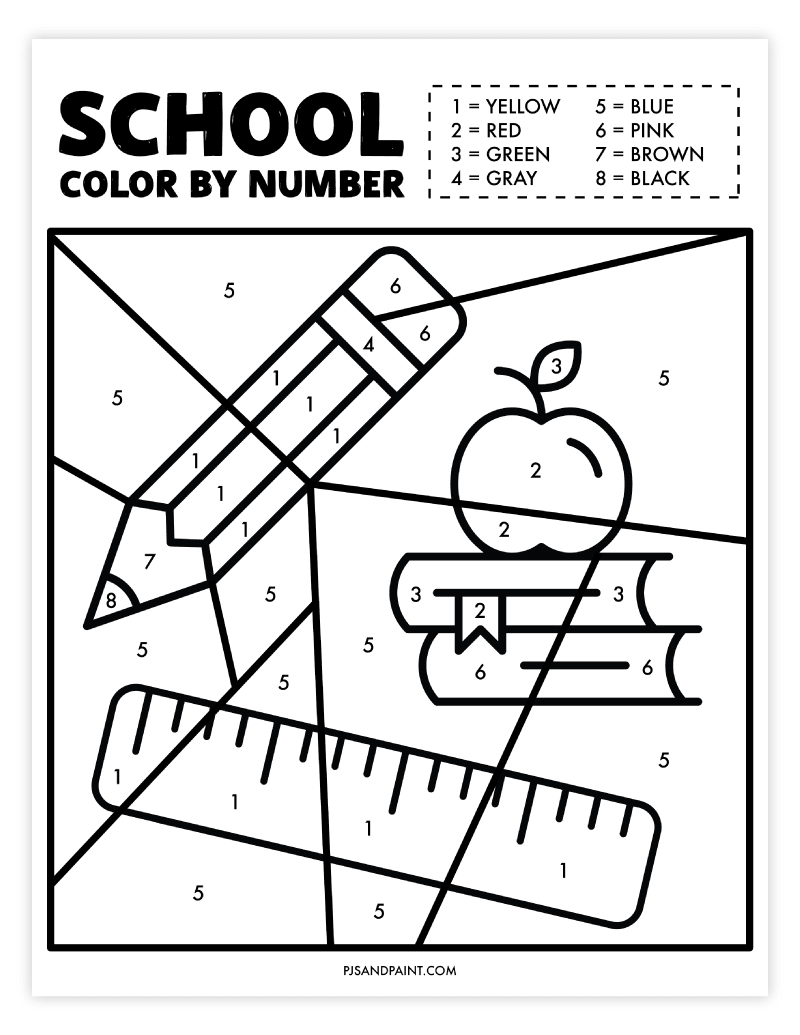 If you enjoyed this activity, you might like to check out some of our other fun free school themed printables below:
Download Link:
Download the school color by number worksheet.